About a month ago, Snow Joe + Sun Joe sent us a sample unit of their SPX3000 electric pressure washer. We put this pressure washer to the test cleaning composite decking, a pvc rail system, some stucco concrete and other odds-and-ends. The SPX3000 was great for removing heavy mildew and other stubborn stains. We were especially pleased with the Total Stop System (TSS) which automatically shuts off the pump when the trigger isn't engaged. This is a great mid-range pressure washer and an excellent option for those looking to avoid the expense and maintenance of a gas-powered pressure washer. Read on for more details.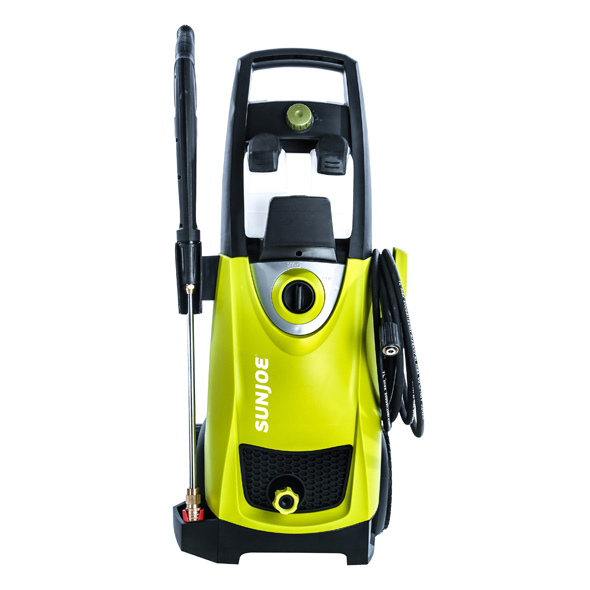 Setup
Setup was straightforward. The trigger holder, spray wand protector, and hose holder all snap into place and are held secure with screws. The trigger gun and wand extension screw together. The water hose attaches to the filtered, front port and the pressure washer hose to the back port. If you're having any difficulty with assembly, Sun Joe has an excellent video demonstration.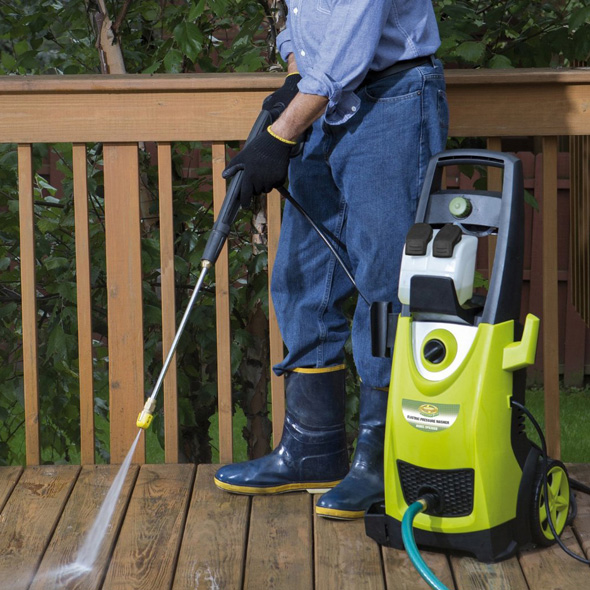 Features
The most important feature of any pressure washer is the max psi because that really determines how you can use the pressure washer. At 2030psi, the Sun Joe SPX3000 can handle a variety of tasks from cleaning and stripping decks, revitalizing concrete, removing mildew, cleaning patio furniture, pulling out oil stains and more.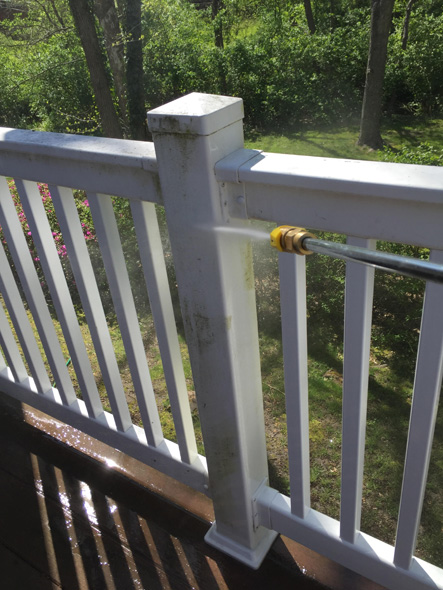 Sun Joe includes 5 Quick-Connect spray nozzles- 0, 15, 25, 40 and soap. The tips range from pencil point to a wide fan depending on application and are easily accessible from the on-board storage.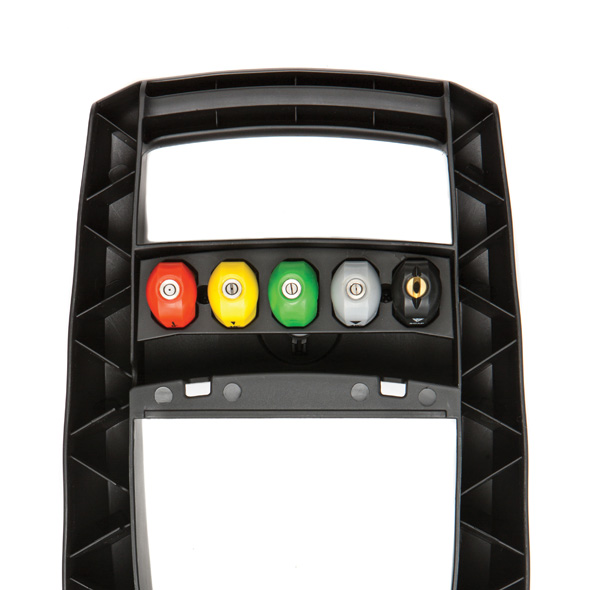 Dual detergent tanks allow you to incorporate cleaning solvents for additional cleaning power. The large dial lets you specify which tank and how much liquid to dispense. It's important to note that SPX3000 has a downstream injector meaning chemicals don't pass through the pump (and potentially cause damage).
The TSS was a surprisingly nice feature because when the pressure washer isn't actively being used, it's completely silent! That makes it simple to take a quick break or remind the kids that this isn't a toy. Plus, the TSS prolongs the pump life.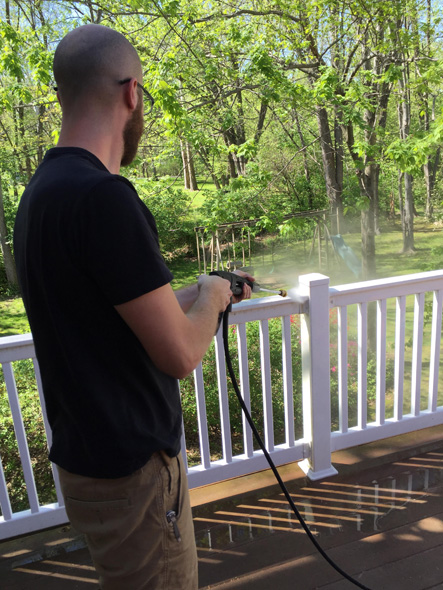 Performance
The Sun Joe SPX3000 performed well. It won't compete with a professional series, 3000psi pressure washer, and you may need a more narrow nozzle to remove deep dirt and grime. However, this product is right in line with a mid-range model. I love that it's electric and has very little on-going maintenance. I found the SPX3000 more than capable for my deck clean up.
Pricing and Where to Buy
The Sun Joe SPX3000 is very reasonably priced starting at $149.99 (Sun Joe website). You can also find it on Amazon, at Home Depot, Lowes and Walmart (prices vary).