This is our last post in the three part series sponsored by SYLVANIA for their Room Makeover Challenge, and it's time for the big reveal! You can also check us out on the SYLVANIA Facebook page today. While you're there, enter to win a $1,000 gift card to Lowe's!
If you're planning a room makeover, consider how SYLVANIA lighting products can play a role. LED bulbs use about 80% less energy and lasts 25 times longer than traditional 60-watt incandescent, which can save you both time and money over the life of the bulb. With the phase out of traditional incandescent bulbs in motion, it's important to be aware of energy efficient lighting alternatives. Take a look at the SYLVANIA A-line Ultra on their product page.
The before….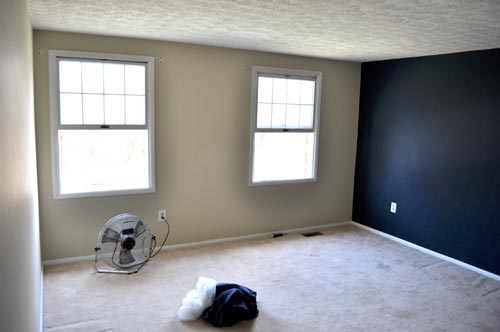 And the after….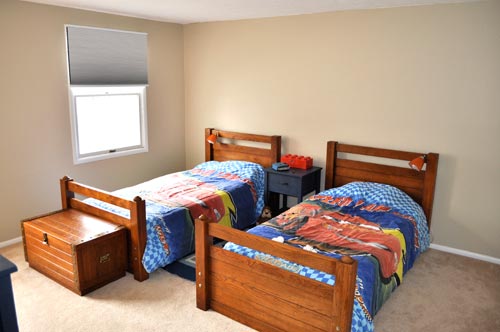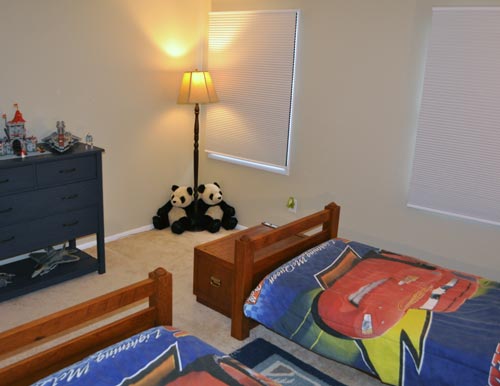 Stipple Ceiling
Remember that stipple ceiling? Without it the room feels so much larger.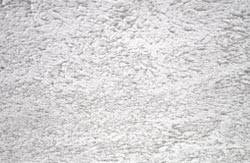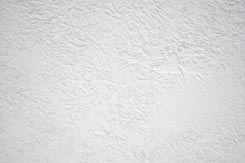 Painting the Ceiling and Walls
You can see how desperately the walls needed a new coat of paint and we ditched the blue accent wall. We choose a neutral color and decided to introduce color with accessories and wall hangings (not pictured).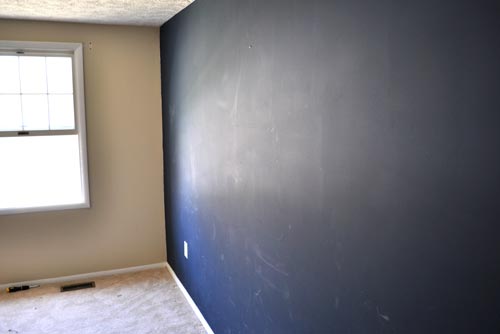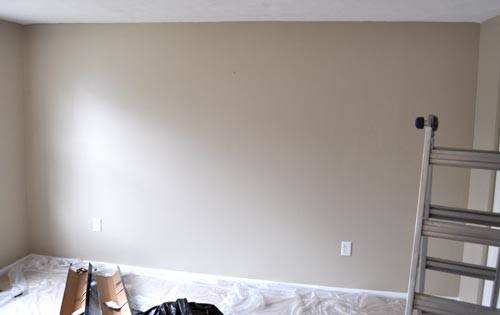 Replacing Outlets, Switches and Covers
The new electrical outlets, switches and wall plates all look very crisp and clean.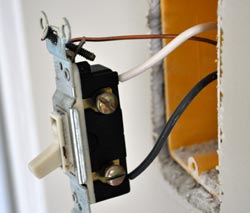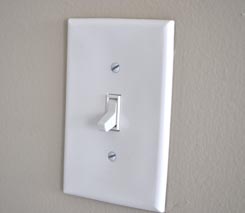 Installing Black-Out Shades
The room darkening shades are very effective and block almost all the light. We would have preferred an inside mount but it just wasn't in the cards.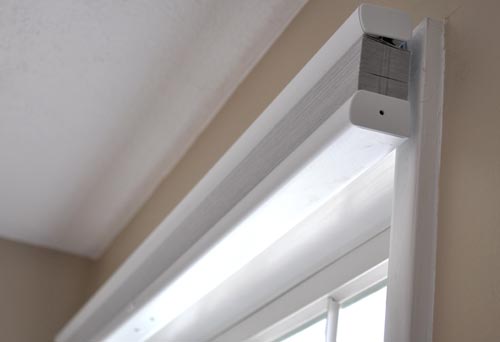 The pictures really don't convey how much work went into the room, but we're pleased with the end results. We want to extend a big thank you to SYLVANIA for providing this opportunity and we hope our room makeover has inspired you.
This post is sponsored by SYLVANIA. We received a Lowes gift card for our participation, but the review and opinions are our own.