Enjoy this Hand Lettered DIY Dollar Store Merry Sign Tutorial from One Project Closer!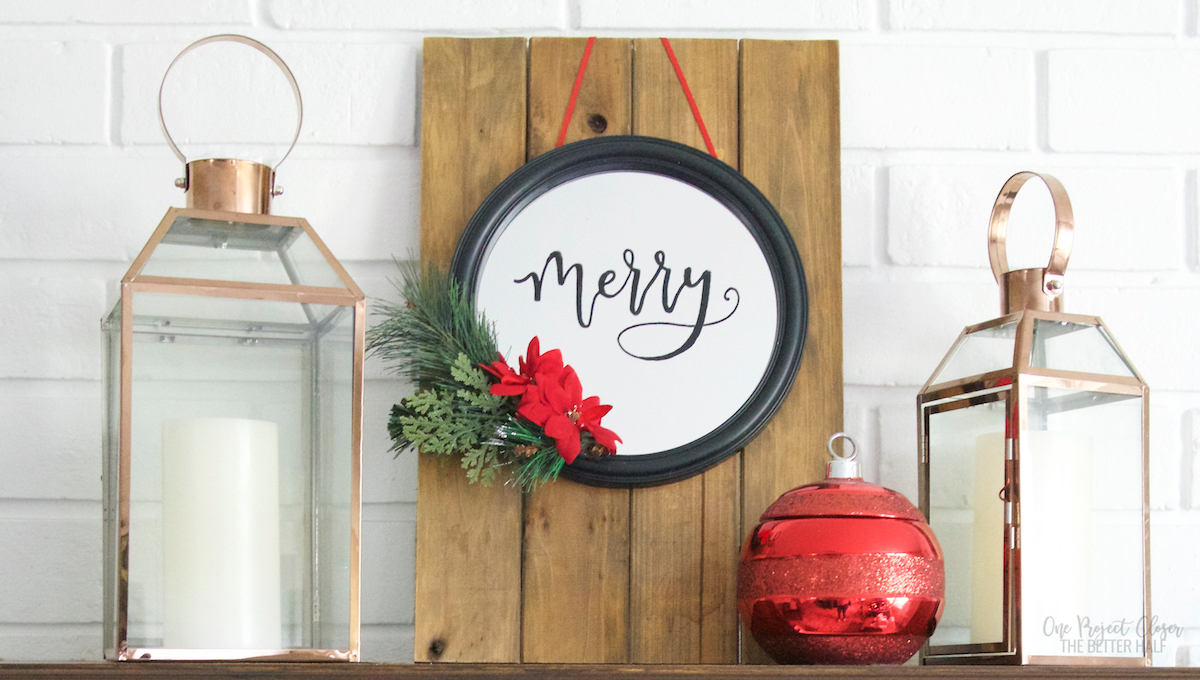 I'm so excited to bring you another month of Dollar Store inspiration with some of my favorite bloggers! So if you love this Easy Dollar Store Sign Tutorial, be sure to scroll to the bottom to check out more amazing crafts + DIY.
DIY Dollar Store Merry Sign
Make Time: 15 minutes
Cost: $2-3
Difficulty Level: Easy – Moderate
Materials Needed:
Dollar Store Round Mirror
Dollar Store Christmas Foliage
Hot Glue
Ribbon
Acrylic Paint Marker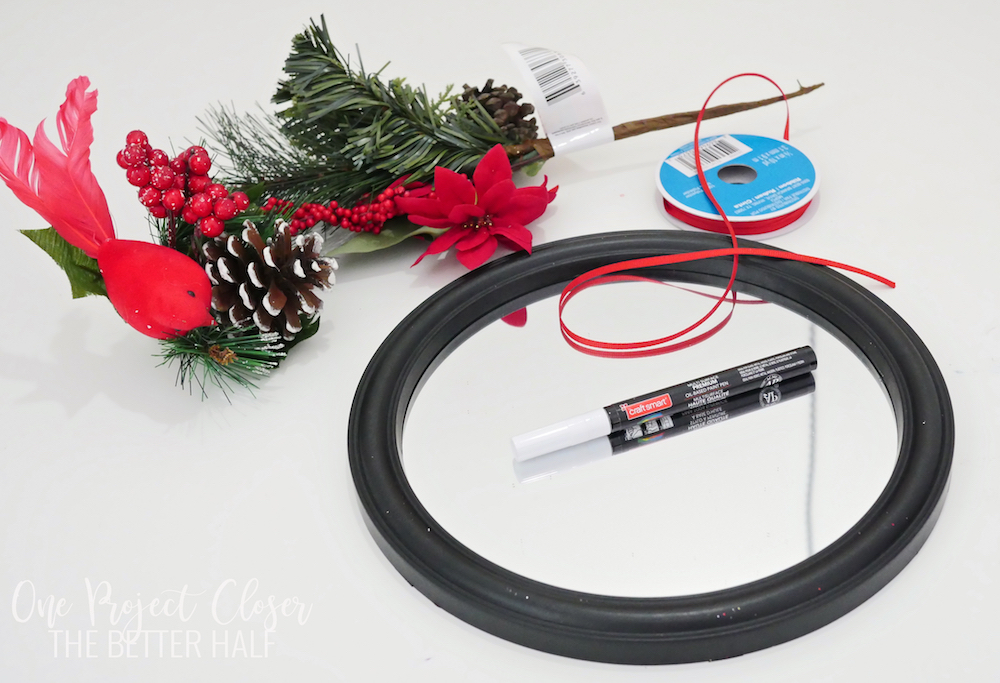 I love simple and quick Christmas crafts, and since all the materials are from the Dollar Store, this is inexpensive decor too!! YAY! I literally made this in under ten minutes, and that included the time to take pictures. I probably should have put more thought into the lettering, but I decided to just wing it instead. I might be a bit impulsive sometimes and as long as I don't end up preggo or having eating an entire batch of cookies, I'll consider it a win. LOL
To start, wipe your mirror clean with some rubbing alcohol and a lint free cloth. This will help the paint stick better.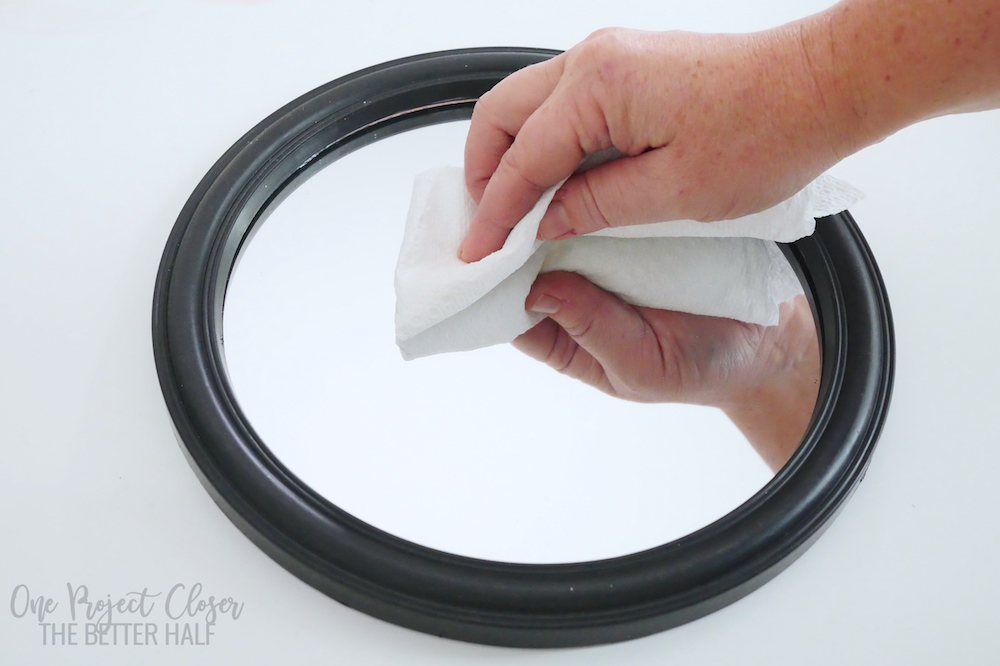 Then use a paint marker to pen your design. You could also use glass paint markers but no one is going to be eating off your decor and likely you won't be scrubbing it, so use what you have. Whatever type you use, just make sure it is fully opaque.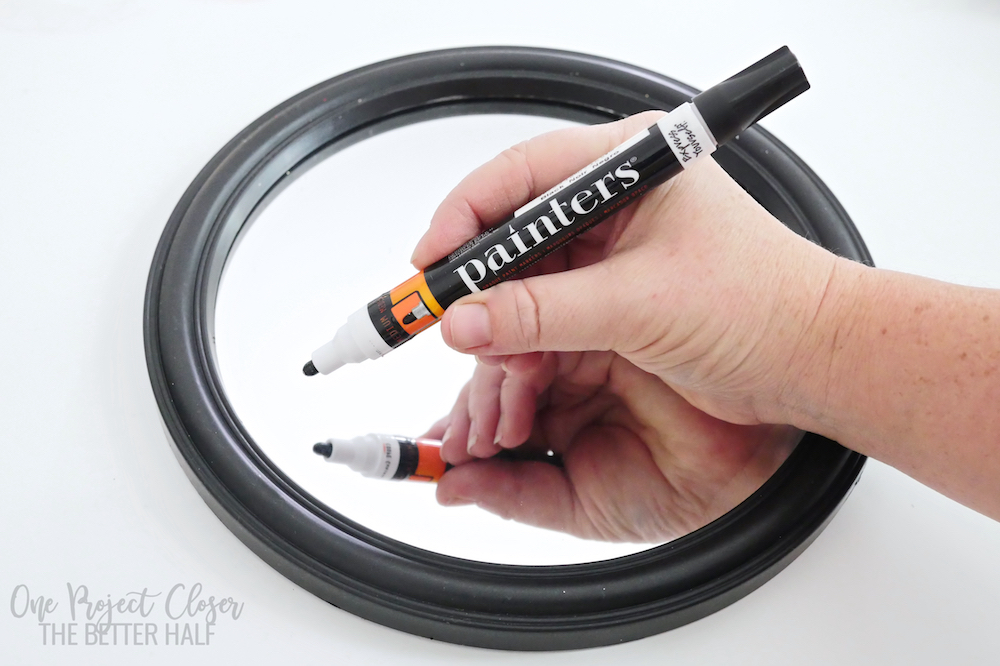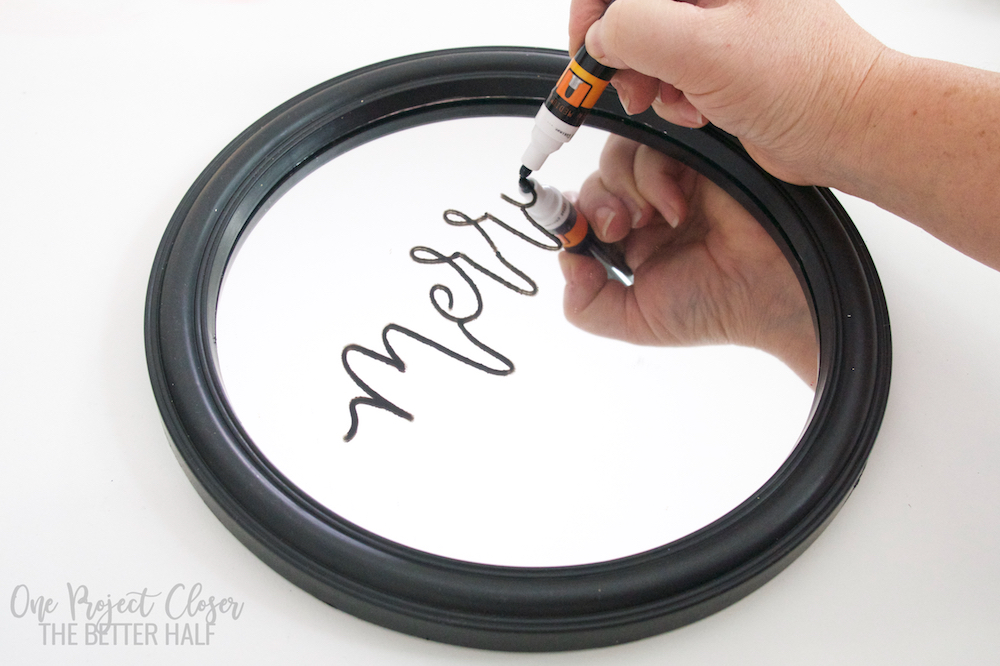 Go back and thicken any downstrokes for a faux-calligraphy look. Also, before the paint dries, clean up any lines or areas that need a touch more paint.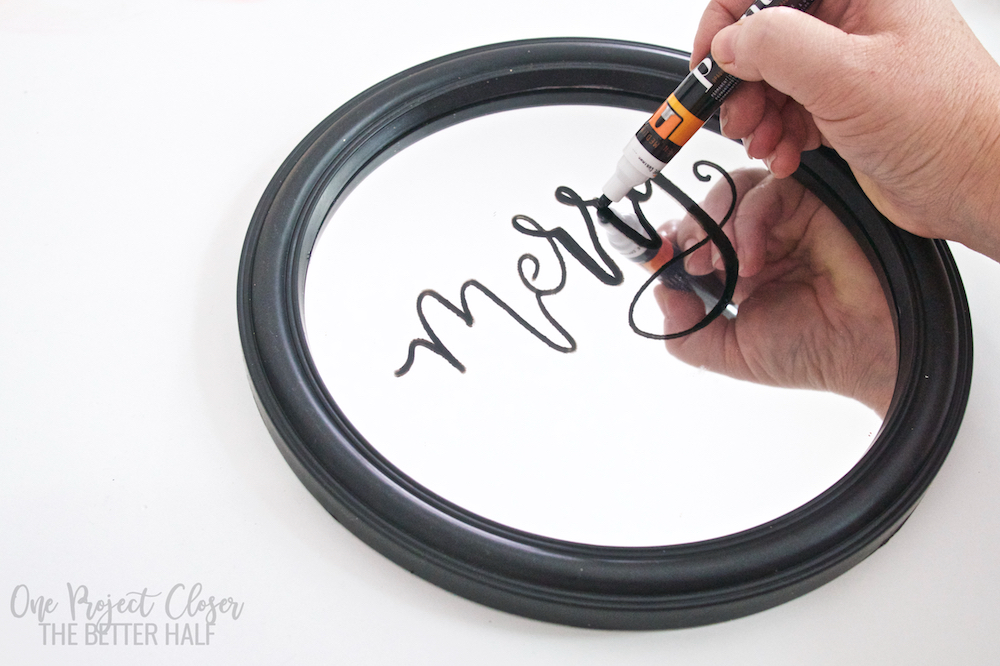 Grab your foliage and cut it into small, workable pieces. I mean, I guess you can use it as is, but I feel like this is where you end up with tacky decor your Aunt Patty would like. I mean, not MY Aunt Pat, she's a bad ass!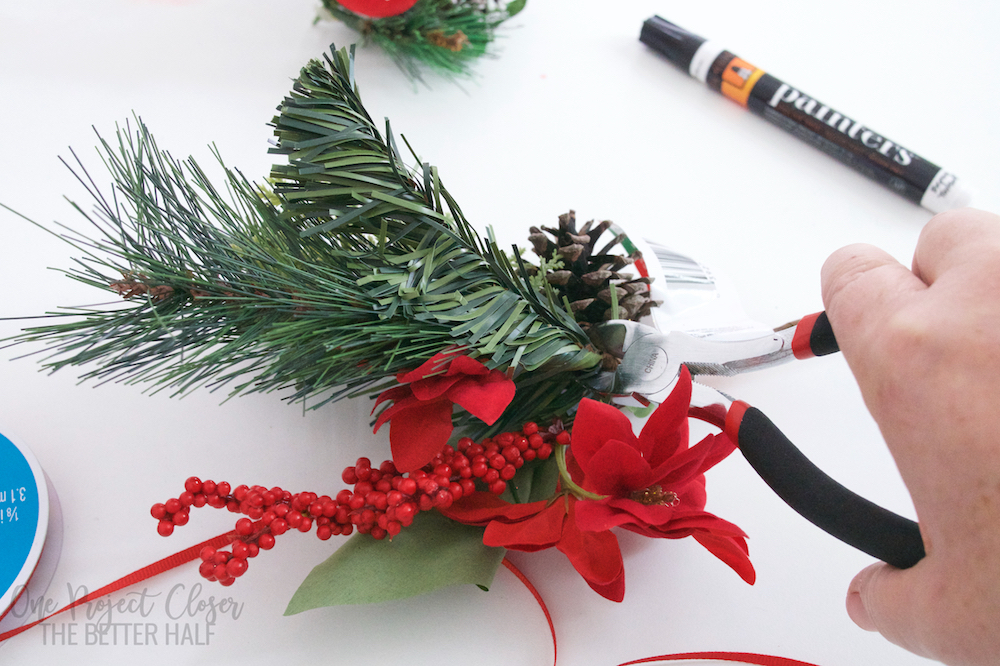 Once the paint is dry, or if you are feeling invincible, glue the foliage to the mirror with hot glue, and LOT OF IT!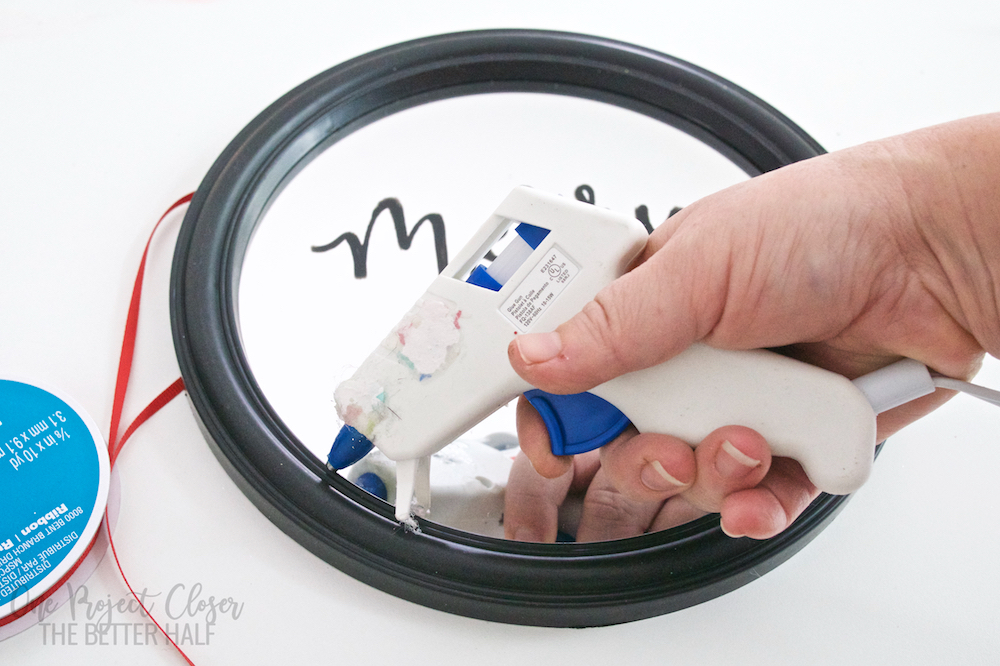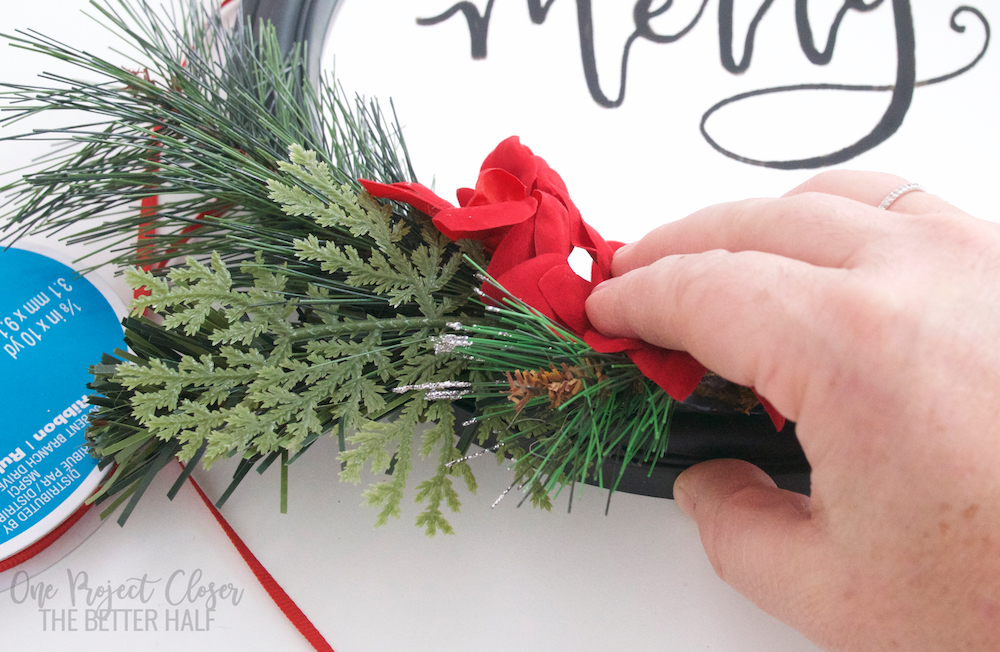 Add a little ribbon and BOOM, you've got yourself some new DIY Christmas Decor!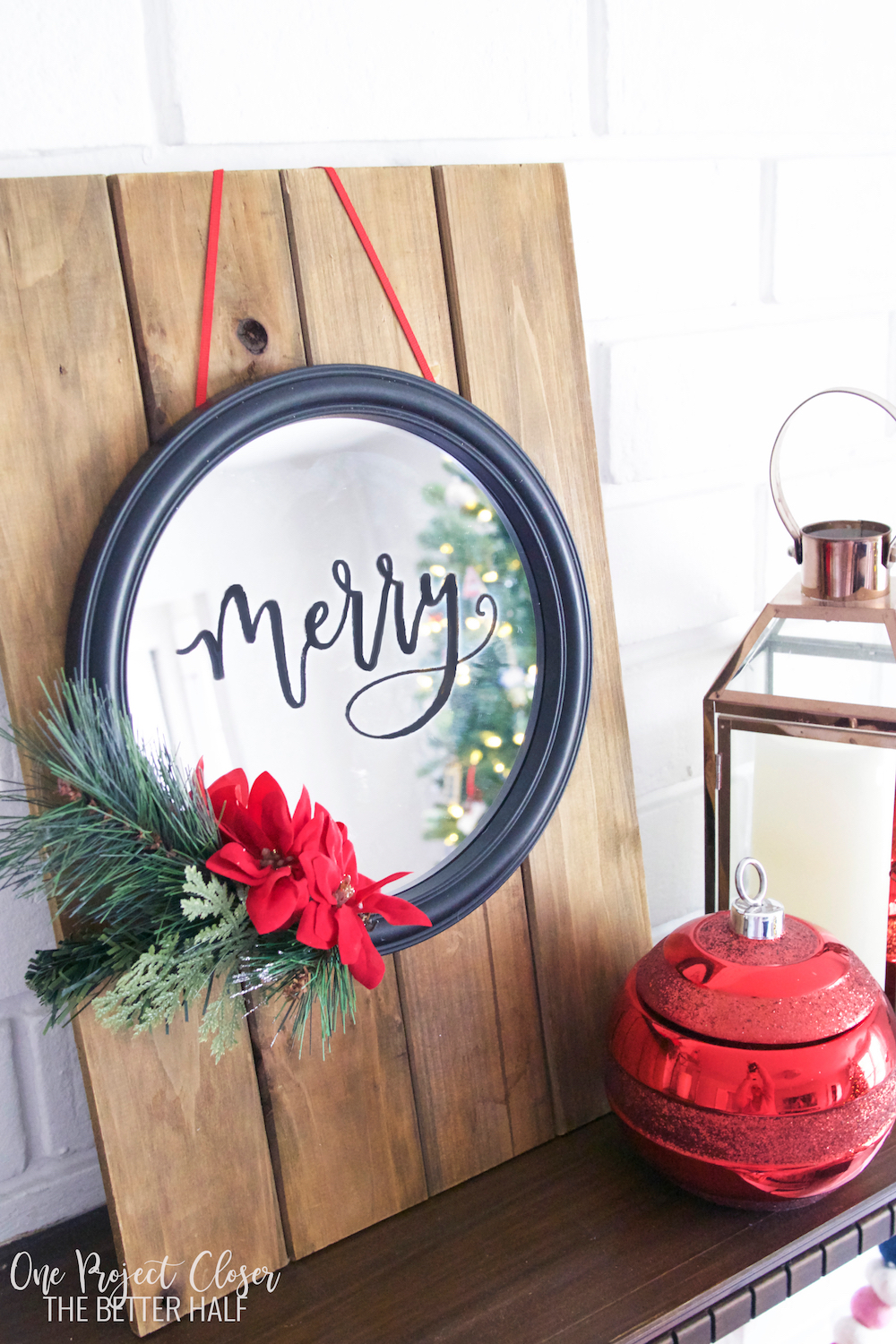 Pin for Later
Love this project but don't have time to make it now? Or better yet, want to share this with your friends? GREAT! Share it to Pinterest!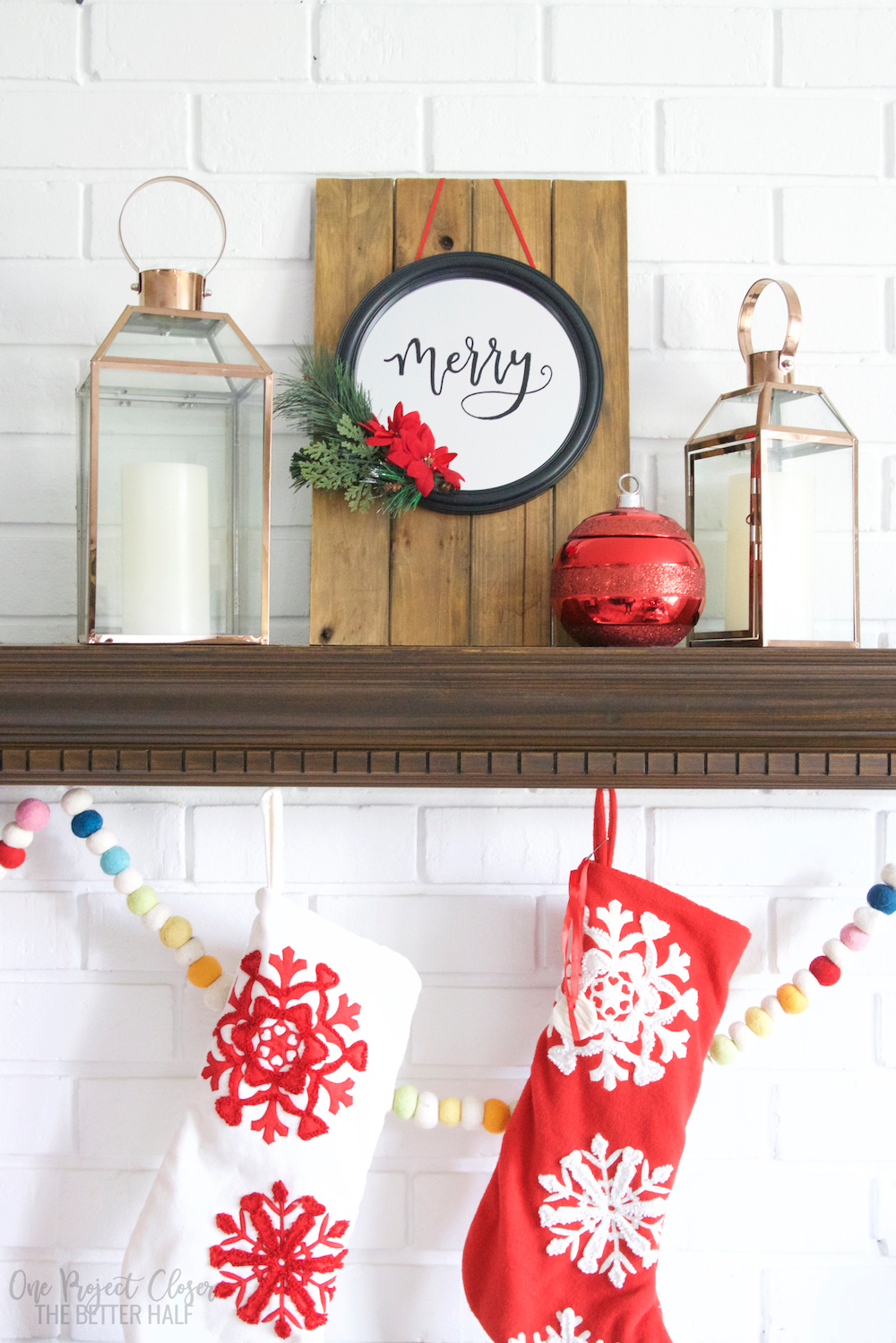 More Dollar Store Crafts!
I've teamed up again this month to bring you more Dollar Store inspiration from some of my favorite bloggers!
Hand Lettered DIY Dollar Store Merry Sign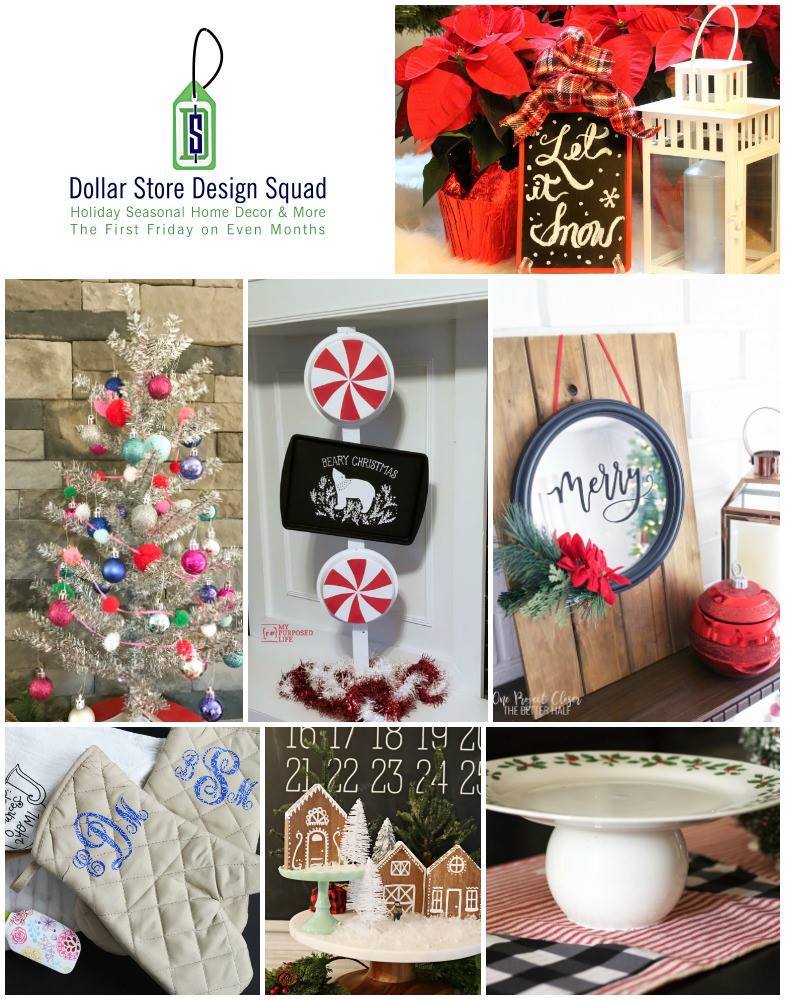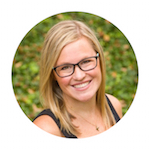 Jocie Hagan
One Project Closer
Come say hi on Facebook, Instagram, & Pinterest!

Want to learn to hand letter and make amazing, personal decor for your home?
Learn now with Busy Girl's Guide to Hand Lettering!
**Use the code HAPPY5OFF to get $5 off the course price**