Every year tool manufacturers fight for even the tiniest advantage, and that often translates into millimeters off the tool size or ounces off the total weight. These upgrades, while beneficial, are not earth-shattering. However, advancements in battery technology are moving at a rapid pace, and I'm very excited about the new, higher amp-hour (Ahr) batteries that are starting to come out. If you keep up with OPC on Facebook, you know Milwaukee recently sent us their new 4.0 Ahr extended capacity and 2.0 Ahr compact batteries, and I put the 4.0 Ahr battery to the test in the OPC workshop.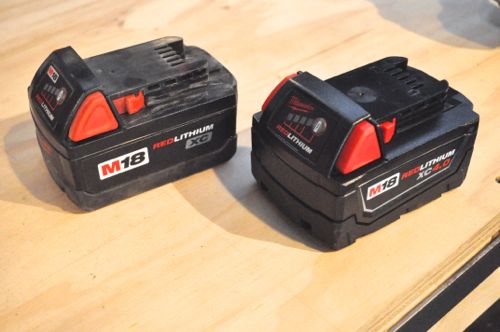 Why Do Amp-hours Matter?
Stuart from ToolGuyd recently wrote a great article about what does Ahr mean and how is that an important metric for cordless tools. The take-home message is that Ahr is a measure of the total charge capacity of a battery pack, and that affects power and/or runtime (depending on configuration). As you might expect, higher Ahr ratings are better, and I'd encourage you to check out the article for a full explanation.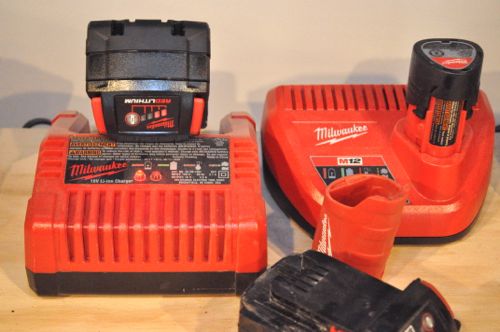 The Test
The new Milwaukee batteries claim up to 2X more runtime, 20% more power and 2X more recharges than standard lithium-ion batteries. I'm not equipped to test power or recharging capabilities, but it was easy to set up a runtime test. I rigged up my Milwaukee cordless 4-1/2″ grinder without an accessory, and pitted the M18 XC high capacity REDLITHIUM battery (3.0 Ahr) against the new M18 XC 4.0 extended capacity REDLITHIUM battery (4.0 Ahr) to see how long each battery lasted.
Fresh off the charger and at a no-load speed of 9,000 RPM:
3.0Ahr battery lasted 31 minutes and 37 seconds
4.0Ahr battery lasted 49 minutes and 0 seconds – a whopping 55% increased runtime!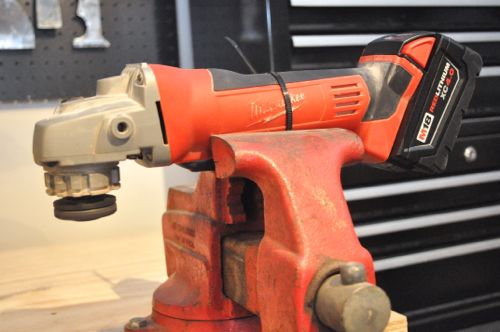 Looking to Upgrade?
At the time of this article, Milwaukee is jumping out in front of the competition. While most manufacturers have announced 4.0 Ahr batteries, Milwaukee is actually distributing here in the USA. You can find the new batteries at your local Home Depot and various online retailers for about $129.00.
Also, now through March 31, 2013 participating Milwaukee distributors have a promotion going. When you trade in a 14.4V or greater professional grade cordless tool with 2 or more batteries, receive $100 off instantly when you purchase a qualifying M18™ XC Kit. The new M18™ FUEL products with the 2.0/4.0 batteries are included in this promotion.