Welcome to our 8th DIY Share Party!  It's been a little bit of time coming, but Jocie and I have scored our own space here at One Project Closer, and we appreciate all the interaction that makes The Better Half… well… BETTER!
Fred and Ethan are taking it well – this more feminine, final-touches side to our site.  And Jocie and I are enjoying the outlet for our creativity and aesthetic appreciation!  We're so glad that those of you who return regularly to this side of our site value the same things!
Continuing (albeit with a tiny break, there) with our crafting, decor, and home-making focus, we're proud to feature our 8th Link-up Party!  Check out last week's submissions, and please share YOUR recent accomplishments with us and our readers!  We all benefit from the diverse ideas lurking out there in the blogosphere!
Thanks!
-Kim @ OPC/THE BETTER HALF

My Favorite DIY Link it Up Features From Last Week!
We only had four submissions last week, but they're all great ideas, so here they are!
1. "Paint a Chair?!!" from Attempts at Domestication (just their blog name makes this tomboy happy!) – I never would have considered this as an option, but the difference is worth the small amount of work!  (You'll have to hop on over to their site to see the complete before-and-after.)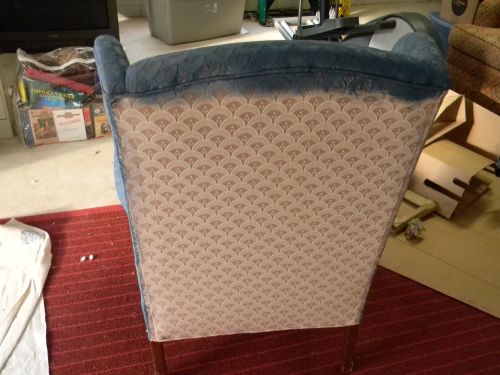 2.  "Organize Me: Linen Closet" by Pandiola Lane – all so very tidy and labeled – and color-balanced, too!  A quick-tip on having organized (and aesthetically -pleasing) closet space for your linens and other necessary items.  THIS woman appreciates the attention to detail.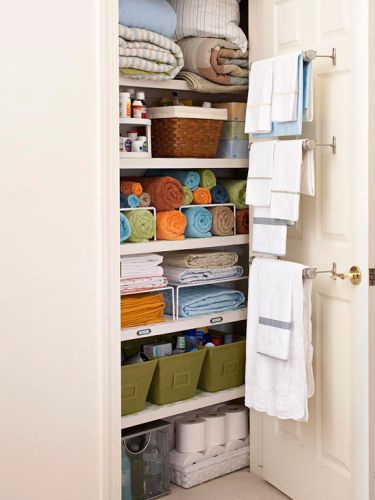 3. And from our Recipes category, we have "DIY Toaster Tarts" from Friday is Pizza, Monday is Soup.   Ethan is a particular fan of this particular entry – words can't adequately capture his love of pastries, so "HUZZAH!" for this tasty entry!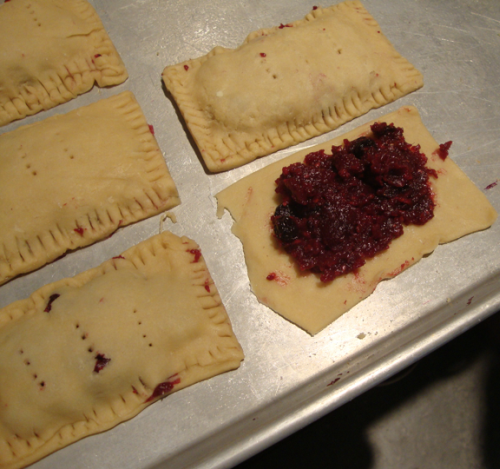 4. And still more organization – I love it!  Here is "Organize Me: Filing System" – also from Pandiola Lane.  They take the boring (but orderly) and make is look appealing – another "win" from this nerd's perspective!  See?  We CAN be cool and trendy!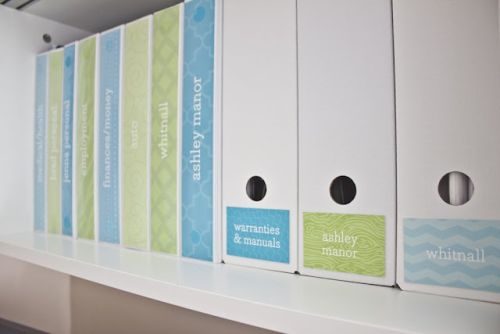 How to Join in!
SUBMIT! up to three projects (crafts, how-to's, decor, reviews, or really anything home improvement related) from your site. Use the link to the article (rather than your site's homepage).
LINK BACK! from your original article to this post so other people can join the party! (You can grab our button and display it on your site too!)
SUBSCRIBE! (see sidebar) to receive updates from our site!
and one "don't"…
DON'T link up Giveaways, ETSY Stores, For-Sale stuff, etc.


Share the Love!
Don't forget to grab our button or link back to our party from your post so other's can join in on the fun!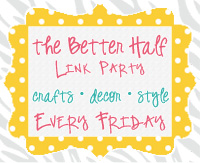 … and why not visit and comment on some of the other entries too!…