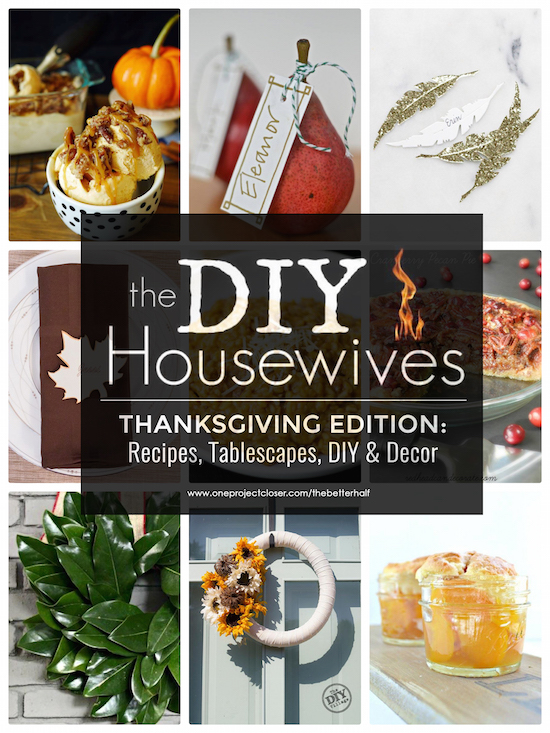 Hooray for DIY Thanksgiving!! I am so excited to share with you that I have joined up with a wonderful group of bloggers, the DIY Housewives, to bring you a wonderful collection of DIY, recipes, decor, and project inspiration each and every month! Meet the gang –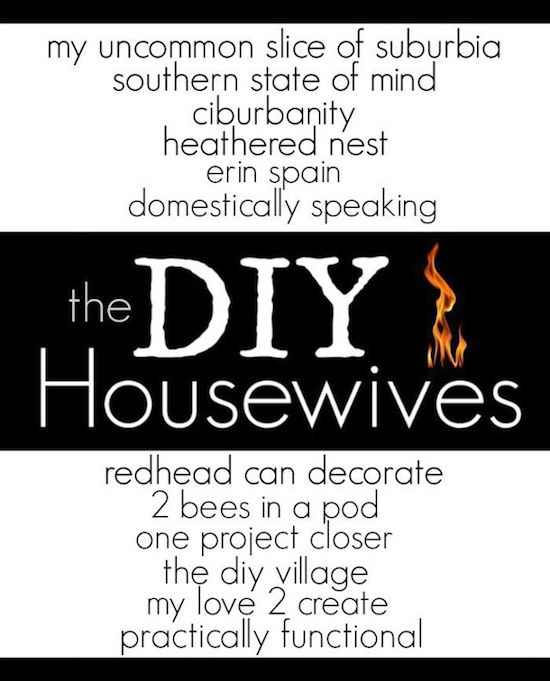 DIY Thanksgiving
That's right – this month is all about Thanksgiving! It's honestly my favorite holiday. I love the togetherness, giving and gratitude that is sometimes lost in the bustle of Christmas. We hope you're inspired and come back each month for more!

What do you think? What is your favorite DIY Thanksgiving project or recipe?
As Always, thanks for reading!

Don't forget to check us out on Facebook , Instagram, & Pinterest!