Steve Wartman and his crew are nearing the end of the in-law addition. Final inspection took place the other day, and now the guys are just adding a few finishing touches. It's been a long project, and there's plenty that I wasn't able to cover. In fact, I think trying to showcase an entire addition is beyond the scope of what we capture with our Pro-Follows. Even so I thought it appropriate to share some images of the progress from start to finish.
Here's a look at the side of the house, and you can just see the deck (see how the deck was built) peeking around the corner.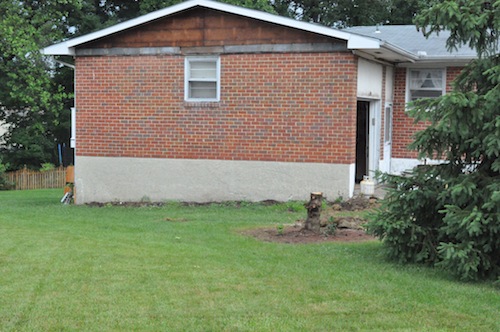 Steve brought in Victor and the guys from Cristofaro Contractors to build the foundation.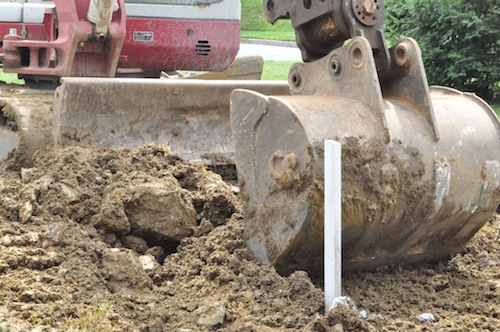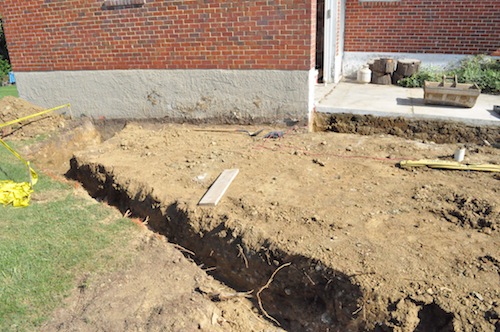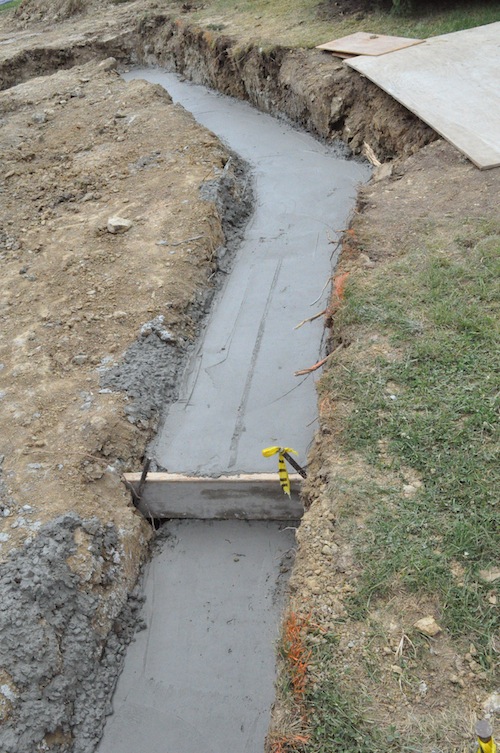 You can see the plumbers from Pipe Rite working to complete their rough-in work too.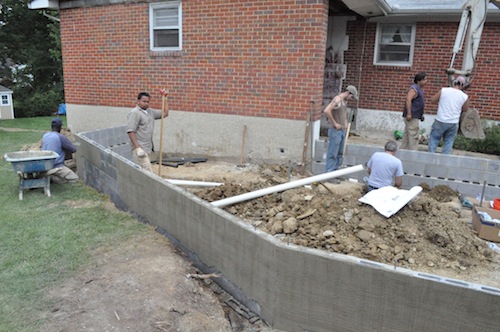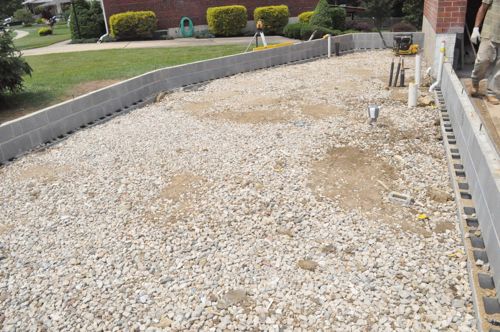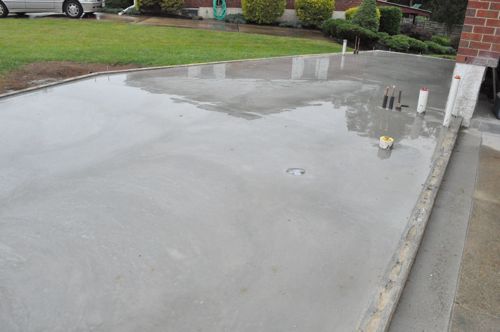 Steve and his crew took over and began framing the walls.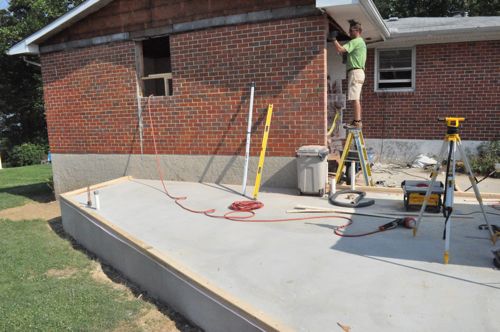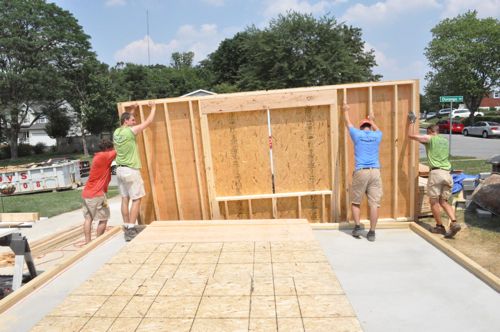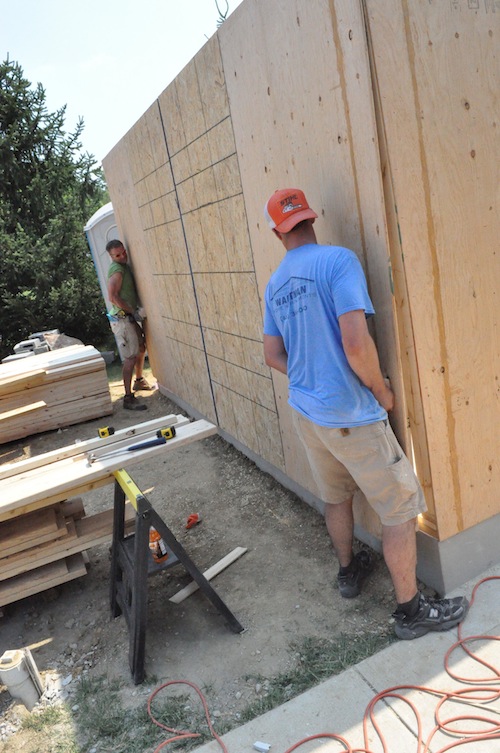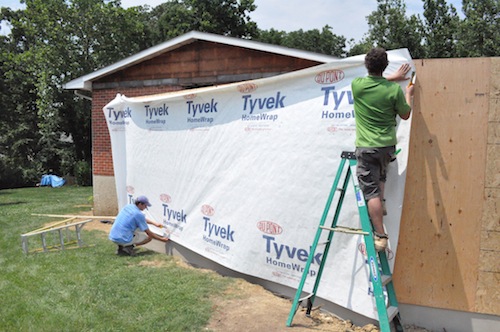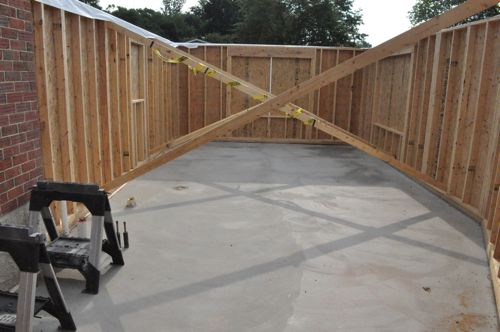 The guys had to demo a significant portion of the existing kitchen to make room for stairs and tie in the addition to the rest of the house.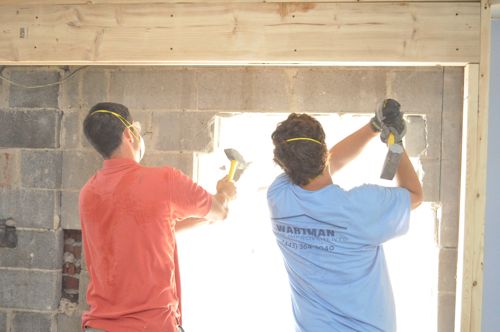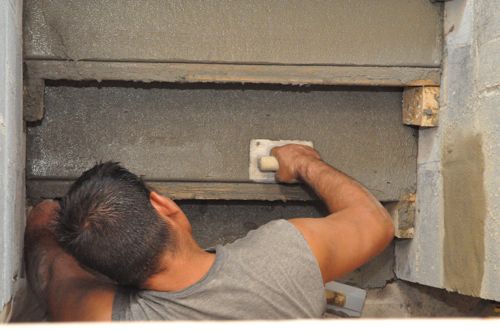 The old garage was gutted to make room for a new family room, and the garage roof was removed for a second story master bedroom and bathroom.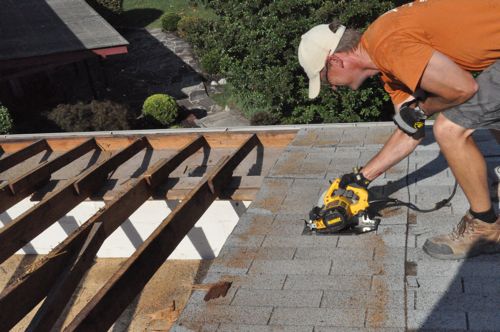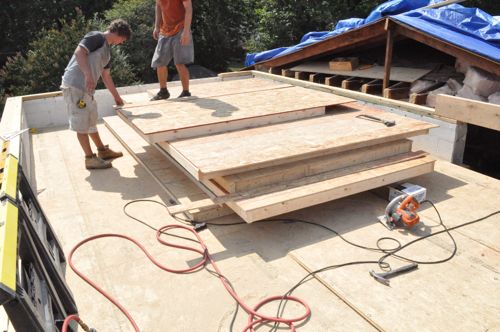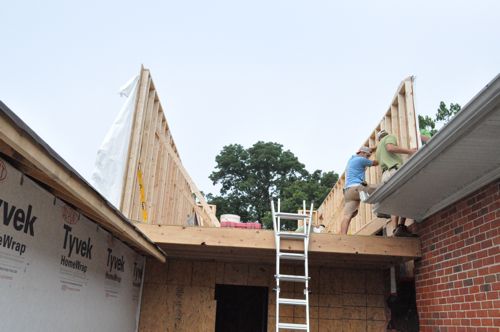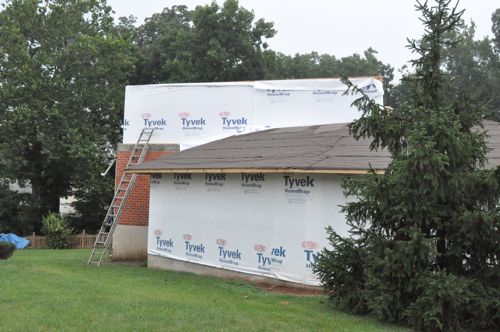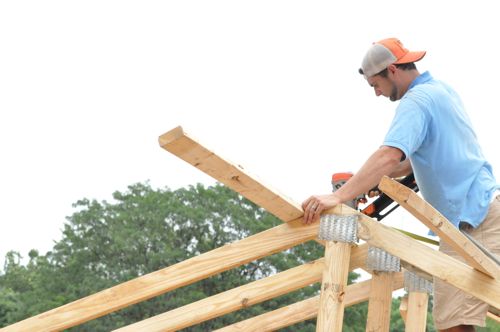 After Steve's guys completed framing the roof, the guys had the new roof and what was left of the existing roof shingled.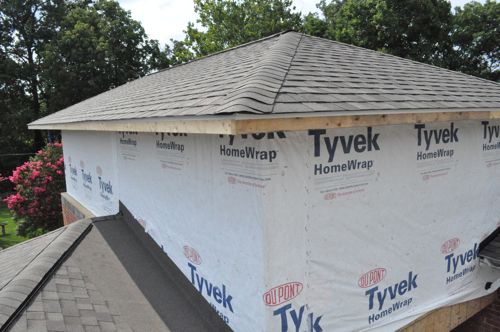 On the south side of the house is this beautiful two-story bank of windows.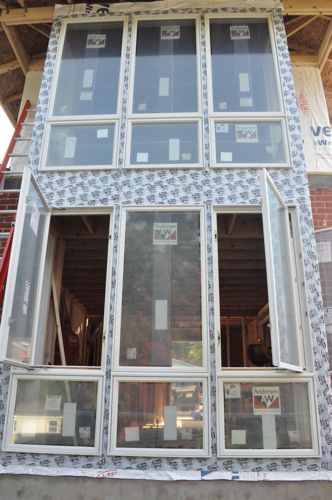 Steve brought in Dick from Richard Price Remodeling to tackle the siding and gutters.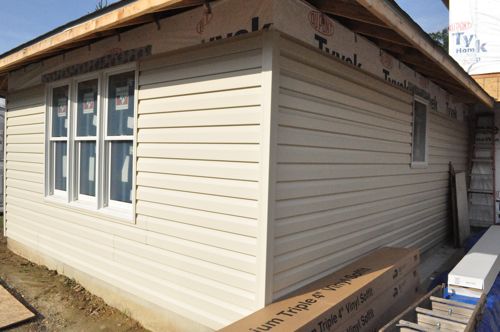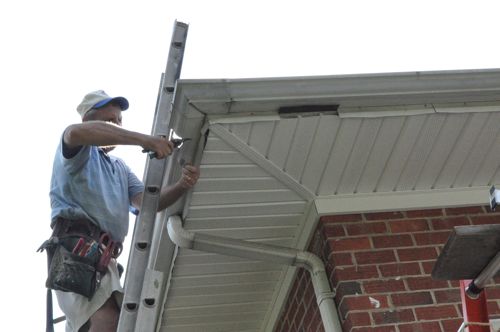 Finished
I didn't cover much of the interior work so here's what you missed.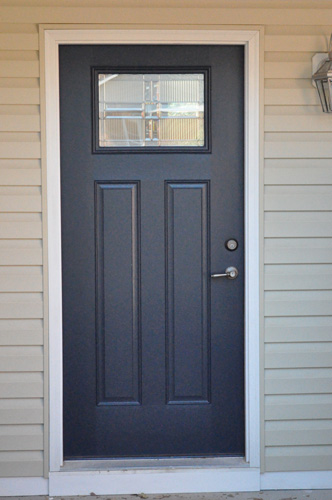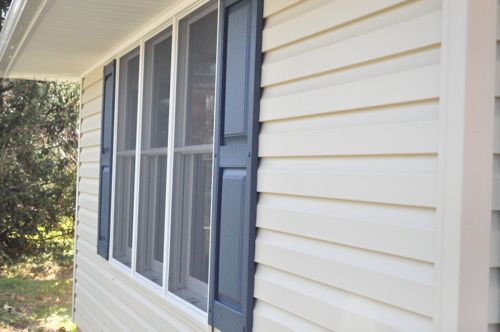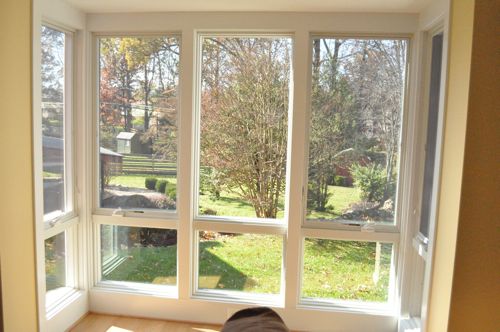 The addition has it's own kitchen, laundry area, heat pump and water heater.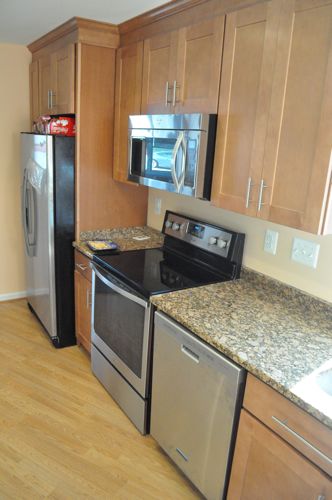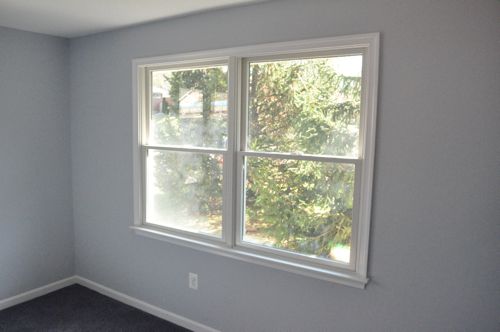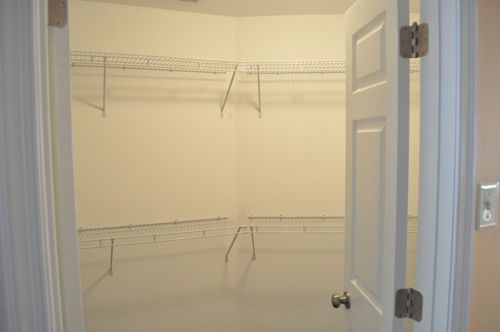 This is the bathroom on the main level of the addition.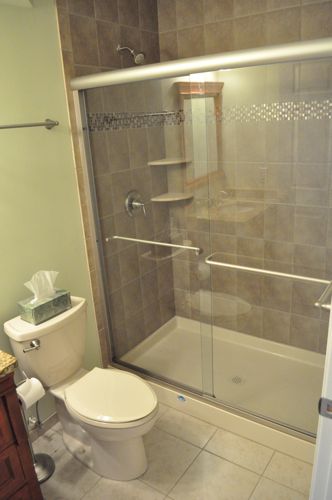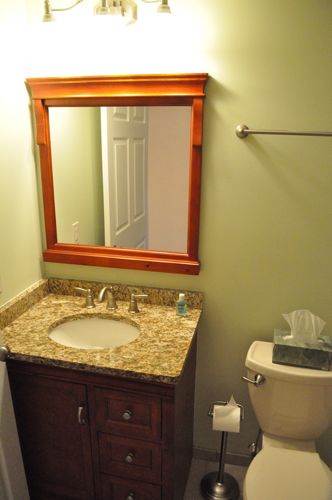 In the existing kitchen, underneath the carpet was hardwood flooring so the guys laid new flooring to match.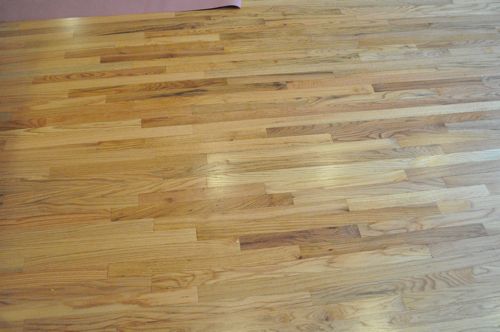 Here's a look at the existing kitchen with new cabinets, flooring, paint, fixtures and appliances.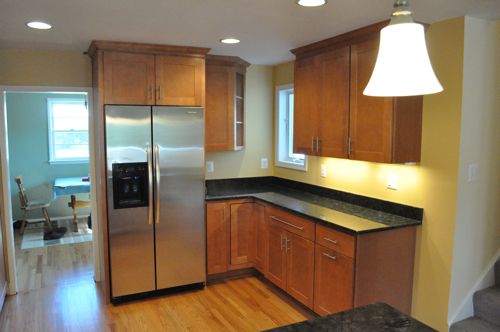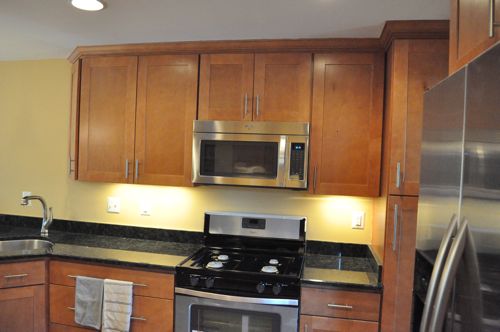 Upstairs the large windows provide lots of light to the new master bedroom.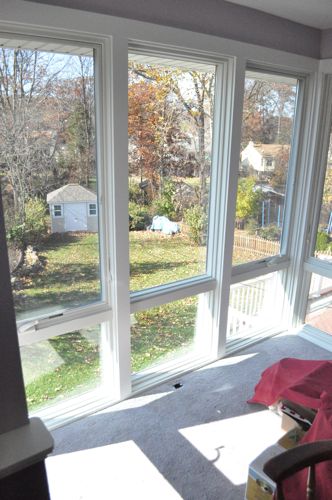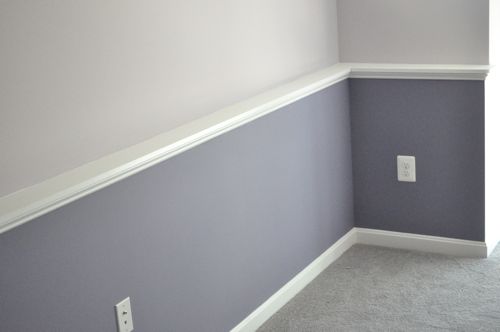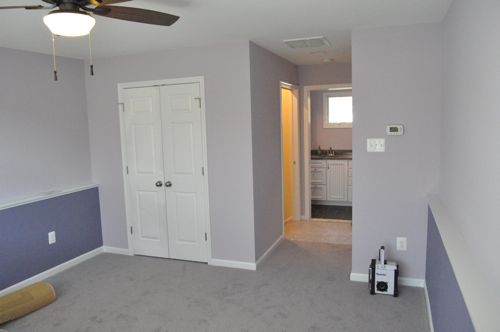 The bathroom looks terrific, and I especially like the river stone accents in the shower.