Thank you so much for joining us at One Project Closer for this tool review: Ridgid's Brushless Drywall Screwgun. This post is sponsored by the Home Depot Prospective Campaign. Post may also contain affiliate links. Opinions (and typos) are 100% our own, and we appreciate you supporting our site in order to continue to provide free content to our readers.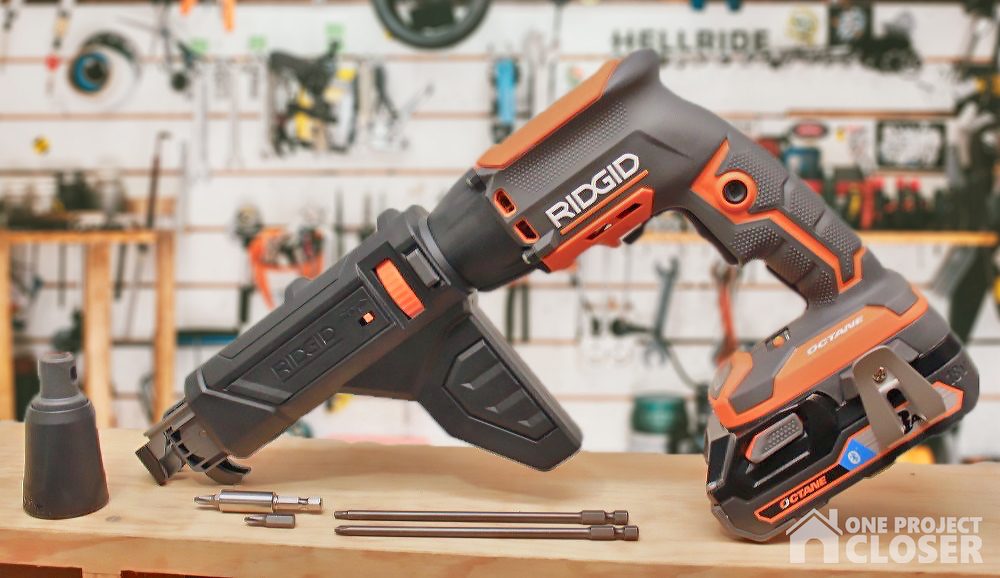 Ridgid was kind enough to supply us with their Cordless Drywall Screwgun, which is part of their new Octane line of brushless tools. I already owned a several-years old corded version by Ridgid, which I honestly wasn't too impressed with. Up until now, whenever I've had a drywall project to complete I find myself reaching for my cordless drill driver or impact driver to get the job done, while the corded gun sits in the box. Read on to find out why I'll be reaching for this tool instead from now on.
What You Get
Along with the screwgun, Ridgid packs in some nice accessories…
Drywall Nose Cone – With tool-less attachment and screw-depth adjustment.
Collated Attachment – Also with tool-less adjustment (some manufacturers sell this as a separate accessory)
Two Long Bits – one square head and one phillips head
Two Phillips Head Bits
One Bit Hex Drive Bit
Notable Features
By far the coolest feature Ridgid has incorporated in this screw gun is Power Drive mode. Once activated, the motor only turns on to drive screws when pressure is applied to the surface you are screwing into. To make things even more efficient you can also lock the trigger with a button on the handle. Power Drive mode makes for a more efficient workflow while maintaining battery life and keeping the job site quieter.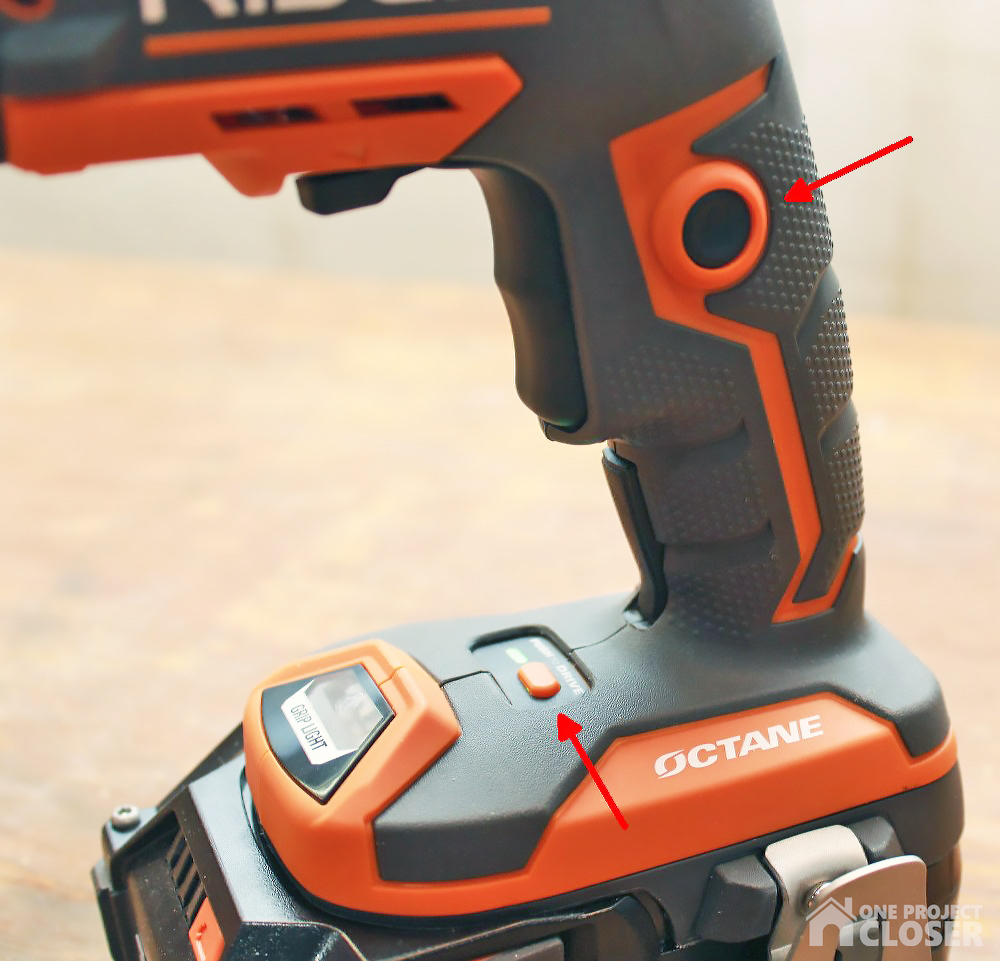 The nose cone and collated attachments both clip on and off without tools, making them a breeze to switch between. Screw depth adjustments on both are toolless in nature as well.

Performance
Whether in the automatic Power Drive mode or manual mode, the Ridgid drywall gun performed well. Once I achieved the proper screw-drive depth this tool was unstoppable and allowed me to drive more screws, more accurately, in a shorter amount of time. What more can you ask for?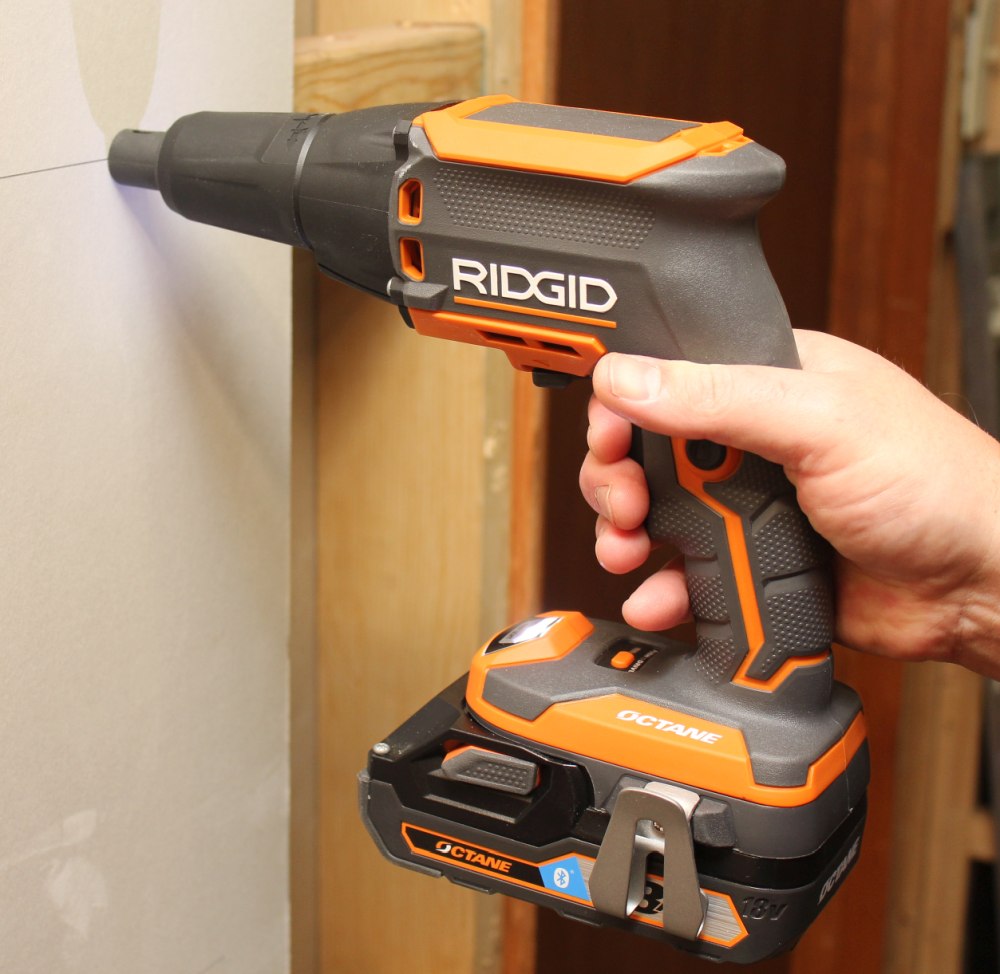 Value
It's been my experience that Ridgid tools offer a great balance of performance and value and this tool is no exception. It's available exclusively through Home Depot at $149 for the bare tool if you're already heavily invested in Octane batteries or as a complete set with two 2 Ah Octane batteries, charger, and carrying case for $299.