Hi friends! Closing out October we've got three more tools to share with you from our ongoing partnership with The Home Depot. We really like each of these tools and with the holidays just around the corner, we think all of these would make excellent Christmas gifts for the do-it-yourselfer in your life!
Stuff Lawyers Made Us Say: We're partnering with The Home Depot to provide candid reviews of tools from a wide variety of manufacturers. The Home Depot is both providing the tools for free and compensating us; however, the opinions we express here are our own. Remember, we'll always be up-front with you when we're receiving a free product, compensation, or both. And of course we always strive for objectivity in our reviews.
Dremel Multi-Max 5.0 Amp w/ Quick Lock Blade Change
Up first for this round-up is Dremel's new 5.0 Amp version of their Multi-Max oscillating multi tool (Model: MM45). We tested the first version of the Multi-Max when it came out more than five years ago and liked it then. Besides packing more power, the new MM45 includes Dremel's Quick Lock Blade Change mechanism, which works extremely well. It allows for quick tool-less blade changes and when the blade is "locked-in" it is very secure, which is important for maximizing performance on oscillating tools.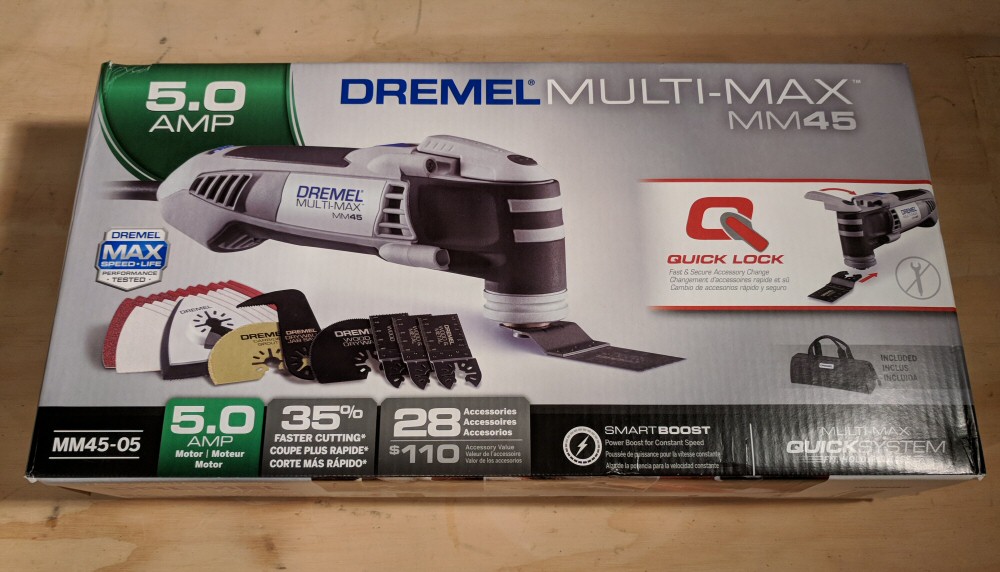 Here's everything that comes with this $109 kit. We like that Dremel has included a pretty broad range of blades to give first-time users a good feel for everything the Multi-Max can do.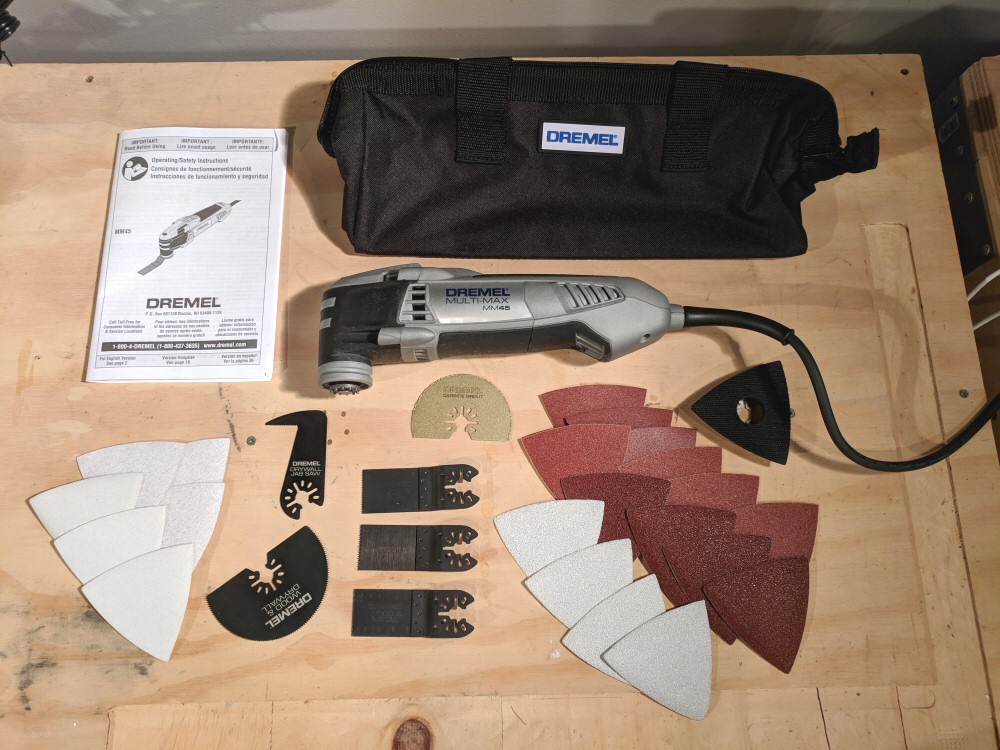 Blade changes with this Multi-Max are super simple. All it takes is swinging the blade lock on the top of the tool 180 degrees to loosen the locking plate, inserting a blade, and rotating the blade lock 180 degrees to lock the blade in place. We were pleasantly surprised with how well the blade is held in place when the lock is engaged.

Here's an up-close of the Dremel Wood & Drywall half moon blade locked in place.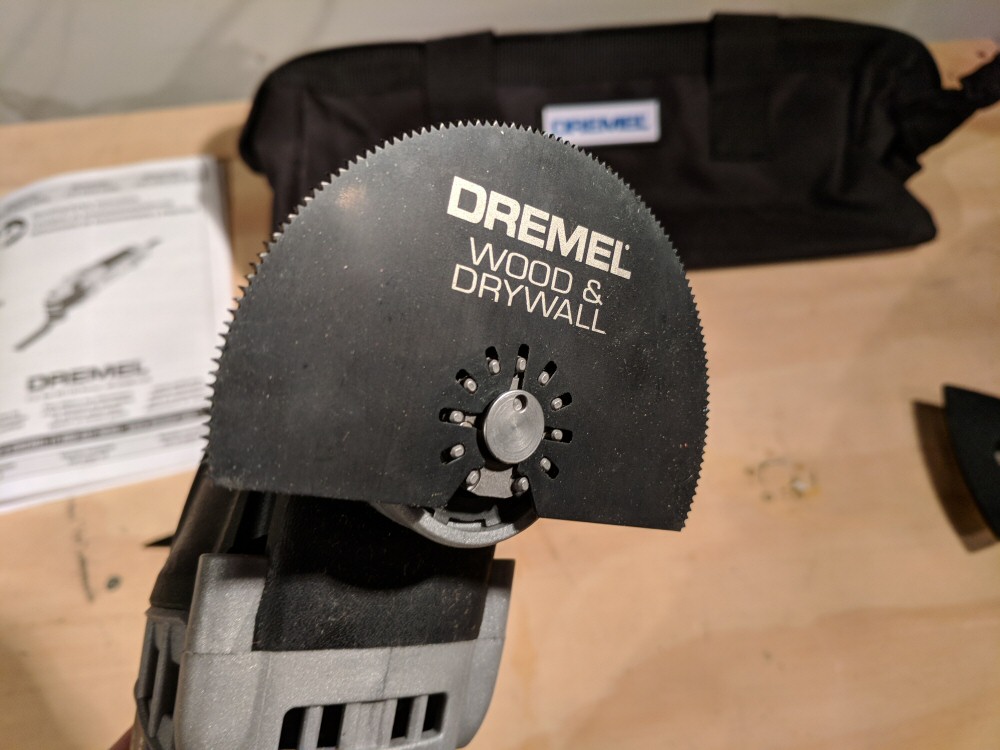 When not in use, the Dremel packs up neatly into the included carrying case, making it portable and easily store-able on a shelf in your shop.

The Dremel 5.0 Multi-Max retails at $109 and is available at this link at The Home Depot.
Dremel 3-Blade MultiPack
If you've already got the Multi-Max or even another brand's multi-tool, you can also pick up Dremel's 3-blade pack (which also makes a great stocking stuffer for folks who already own this tool!) These blades work in most multi-tools and because of their unique design, typically will not require an adapter to function in non-Dremel branded tools!
These retail for $35 at The Home Depot and are available at this link.
Milwaukee 22oz. Milled-Face Framing Hammer
Milwaukee's new line up of framing hammers are designed to reduce vibration by up to 10x over similar hammers, reducing fatigue during all-day use. It also includes a feature we've grown to love in a good hammer – a magnet that allows the hammer to hold a nail for the first swing, enabling "one-handed" driving even when starting nails.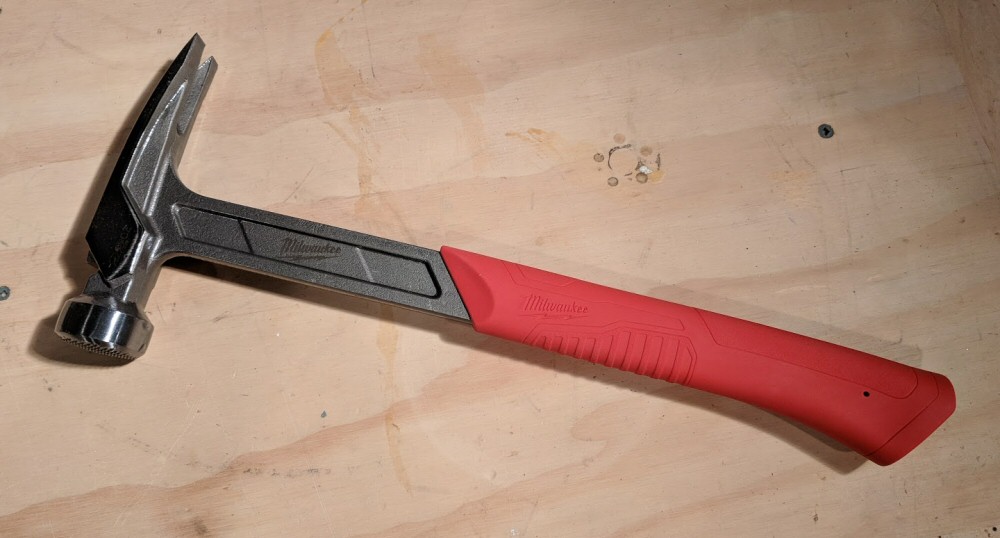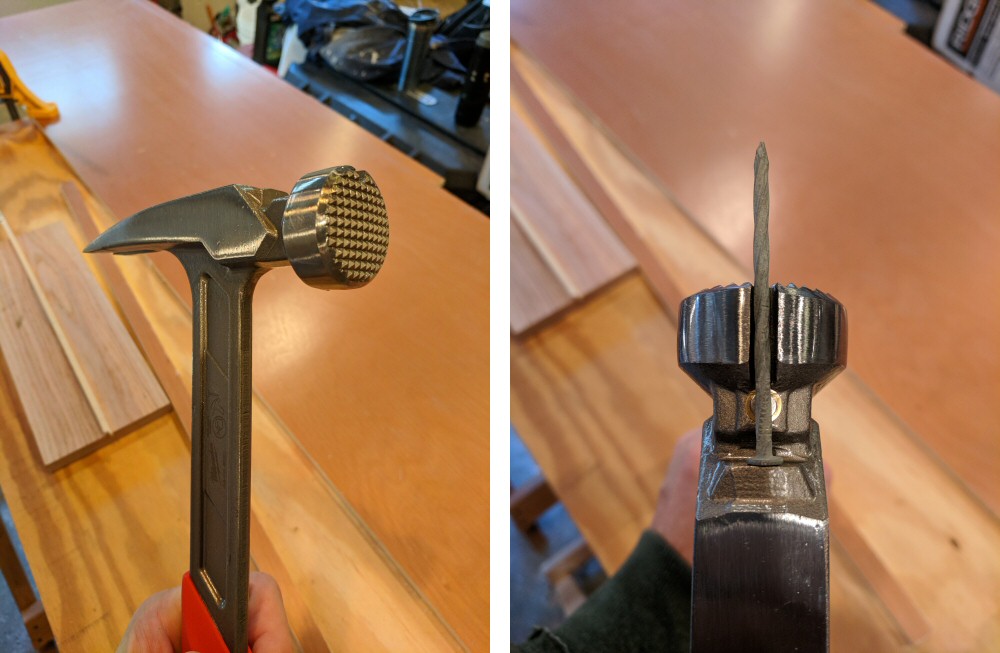 The Milwaukee Framing Hammer is available in 17oz and 22oz varieties, and either weight is also available in a smooth face and milled face version. The hammers retail between $35-50 at the Home Depot and all of them are listed on this page at THD's site.
Diablo's 50x Life Carbide-tipped Demo Demon Pruning Blades
Diablo's latest in pruning blades are a fantastic addition to their expanding line of saw blades. Available in 9″ and 12″ versions and in either 1 or 3-blade packs, these blades make great stocking stuffers that will actually get USED next Spring to make your home's landscaping better!
We gave Diablo's 9″ Demo Demon blade a try using our Makita 18v Recip Saw on some vines in the front of our house. The saw made very quick work of those vines. Plus (and we couldn't verify this claim), Diablo says these blades last 50x longer than traditional reciprocating saw blades. That's a lot of life and makes the slightly higher cost for these blades more than worth it.
The Demon Demo blades retail for just under $9 each and are available at this link at The Home Depot.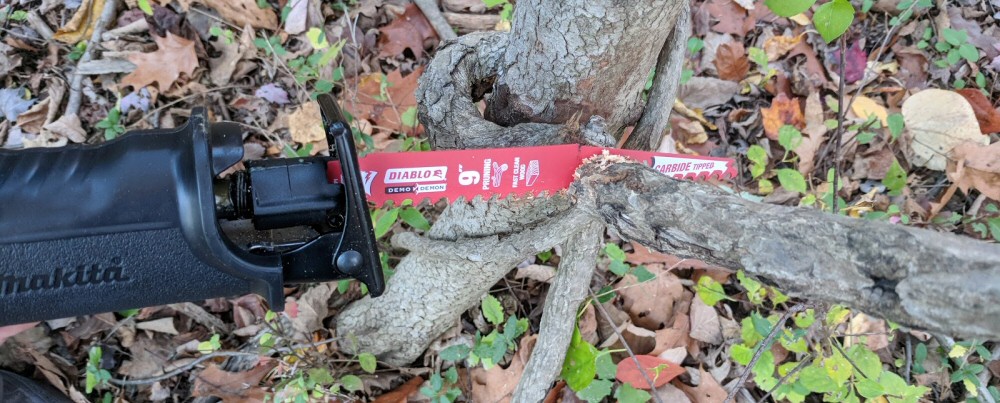 That's all for this month. Keep tuning in during November for even more great tools!