Happy Friday, friends! We're closing out July with a quick round-up of a few tools we didn't get to do full reviews on as part of our participation in The Home Depot's PROSpective program.
Stuff Lawyers Made us Say: We're partnering with The Home Depot to provide candid reviews of tools from a wide variety of manufacturers. The Home Depot is both providing the tools for free and compensating us; however, the opinions we express here are our own. Remember, we'll always be up front with you when we're receiving a free product, compensation, or both. And of course we always strive for objectivity in our reviews.
Ryobi One+ 18V Brushless Belt Sander (Model #P450)
Up first is Ryobi's new ONE+ 18V Brushless Belt Sander. We tried this sander out on a few pieces of stock lumber we had sitting in our shop and it performed very well. We wished we had had more time over the last few months to put it to more extensive use on a finishing project! The P450 is powered by the same ONE+ 18V batteries that power Ryobi's full line of over 70+ 18V cordless tools. Here's a few of the features we liked:
Good ergonomics – the sander is both lightweight and easy to grip and control.
Easy belt changes via a quick-release tension system. (< 30 seconds to change belts is a nice plus).
Multi-position forward hand grip allows you to get close to edges in tight corners.
Passive dust collection to reduce overall dust production during sanding.
The Ryobi is reasonably priced at just $99 (bare tool w/o battery) from the Home Depot. Link: Ryobi 18V ONE+ Sander
Husky 15 in. Tool Tote
Up next is this Husky 15 in. Tool Tote. This tote is made of heavy-duty, water-resistant materials. It features one large, zippered compartment and 14 external pockets that you can pack full of hand tools, accessories and small power tools. We like this style tote for storing and carrying a small number of task-specific tools. For example, we might grab our multi-meter, wire-strippers, screwdriver, various pliers, etc., and put them all in this tote for a small electrical job.
The Husky 15 in. Tote is available at The Home Depot for a very reasonable $16.97.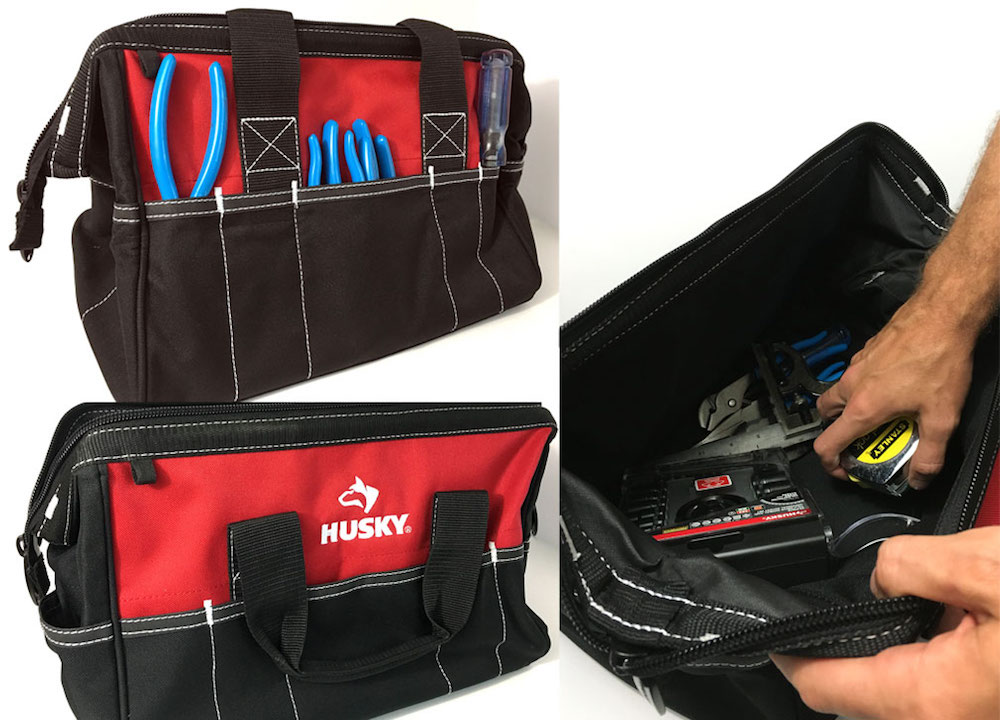 Dremel Multi-tool Accessory Blades
And finally for this month, a few Dremel Oscillating Multi-tool (OMT) Accessory Blades. These blades are great for a wide variety of projects from trimming door jambs to scraping away caulk to sanding in tight corners. Whether you have Dremel's Multimax OMT or another brand's competing tool, the universal interface on these blades ensures they are compatible with just about every OMT available. The Dremel OMT 3-blade pack is available from The Home Depot for $34.97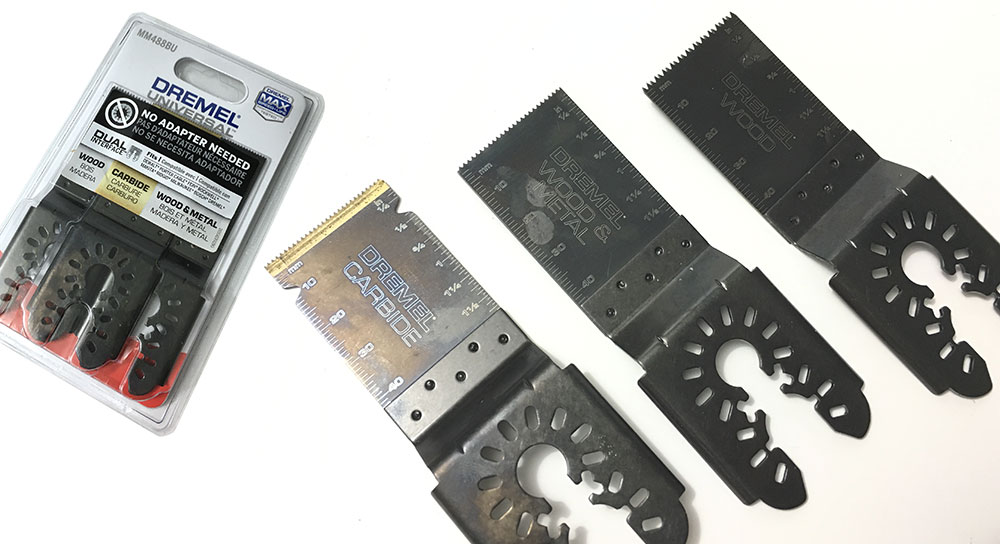 We'll be back in August with more in-depth reviews and round-ups as part of The Home Depot's PROSpective program!