I'm excited to announce that Joe Bianco, professional contractor and president of SDG Home Solutions, is kicking off a new project, and that means we're starting a new Pro-Follow! This is our first kitchen remodel, and I know it'll be chock full of Pro-Tips.
Mr. and Mrs. Homeowner have a nice 1990's townhouse, and they've hired Joe to completely remodel the 14′ x 14′ kitchen including a new tile floor, kitchen cabinets, granite countertops and light fixtures. All things considered, it's a relatively straight-forward remodel. Some of the aspects I'm especially interested in covering are using Schluter Ditra underlayment for the tile floor, (possibly) tiling the countertop backsplash, templating the granite countertops and more. I hope you'll stick with us throughout this kitchen remodel.
Demo
Here's a look before the demolition got underway, and you can see the dishwasher has already been removed. The sink plumbing has been disconnected as well.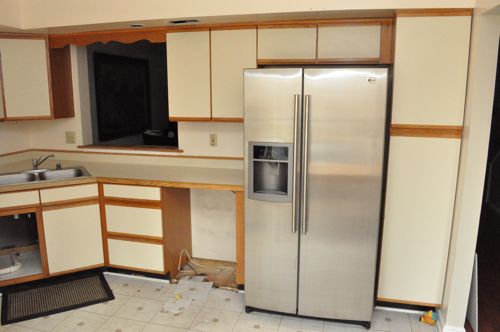 The homeowners have updated a few appliances and at least the refrigerator and microwave will be incorporated into the new kitchen.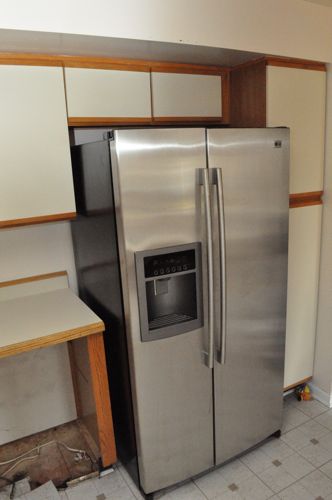 The new kitchen will have the same layout so there's no concern for moving plumbing or wiring. All the electrical outlets and switches will be updated too.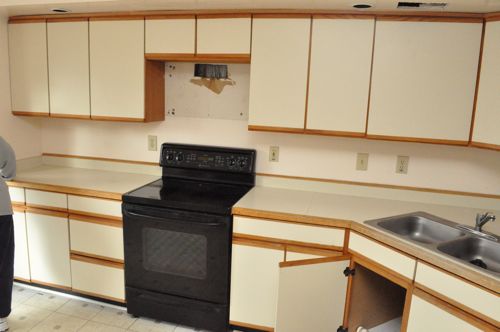 The kitchen has a large, central light that will be replaced with a different fixture and some recessed lights.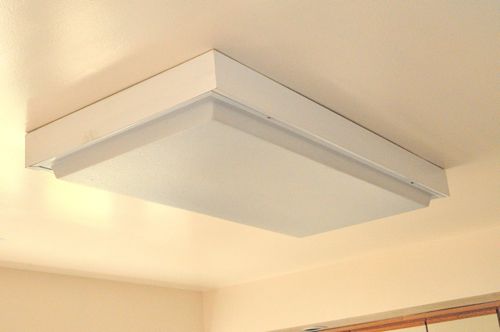 The walls were partially tiled, and all that will be taken down and replaced with drywall.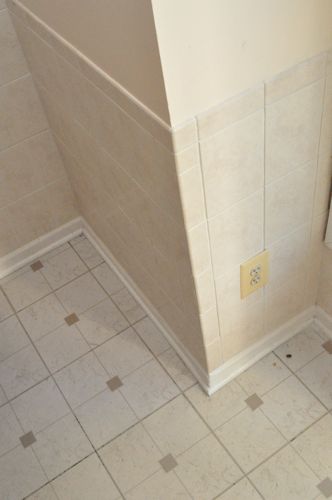 Here's a closeup of the linoleum tile flooring.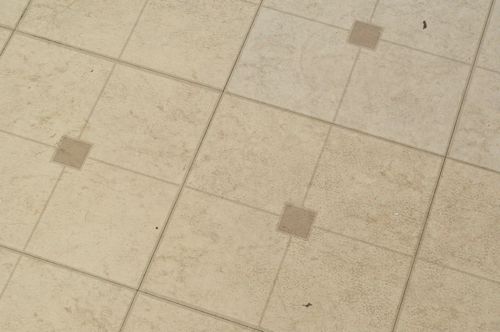 You can see the small cutouts in the bulkhead, and that's how Joe determined that it could be removed. It seems the builders used spare joists (not load bearing) to frame the bulkhead, and there is some wiring that will need to be rerouted.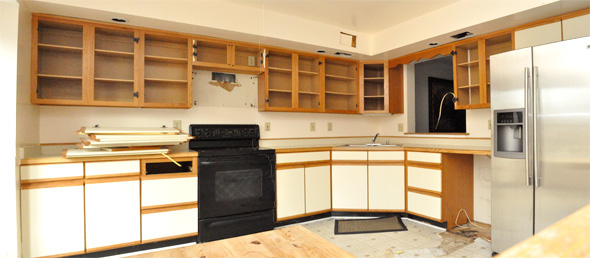 Here's a look after the cabinets are out. That small pipe is the flexible copper line supplying water to the refrigerator.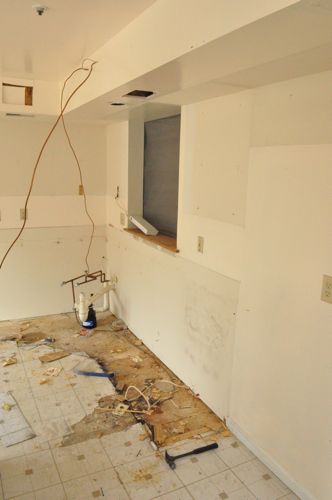 The linoleum was put down over luan, and the installers stapled the heck out of the luan. Even so, it's easier to remove a bunch of staples than if the luan had been glued down.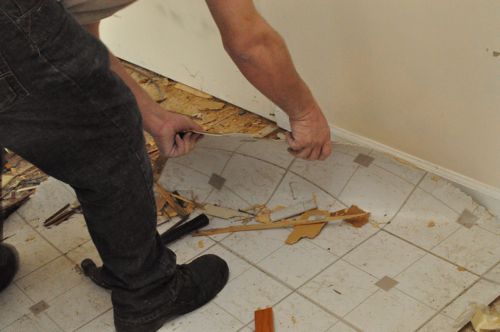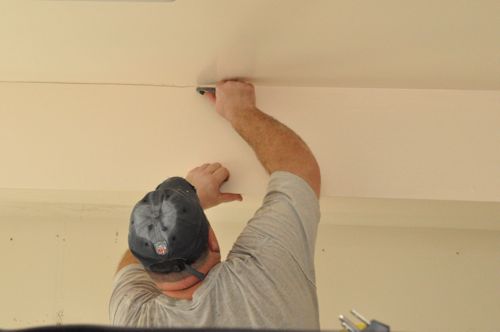 Here's how everything looked after demo was completed.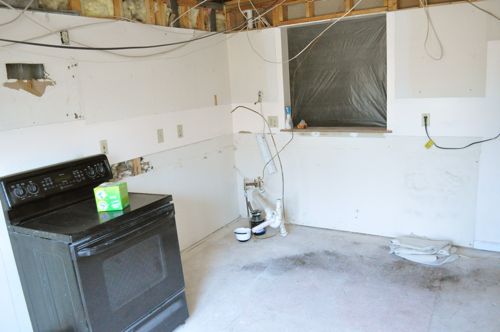 There are plenty of wires to reroute, and the floor will need to be flashed (evened) before the Ditra can be laid.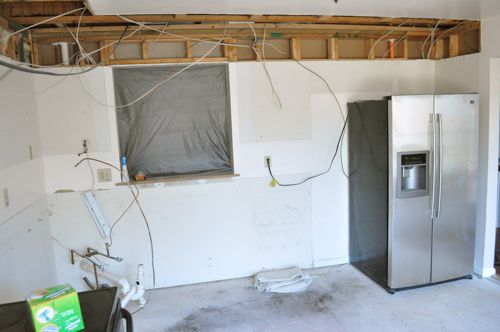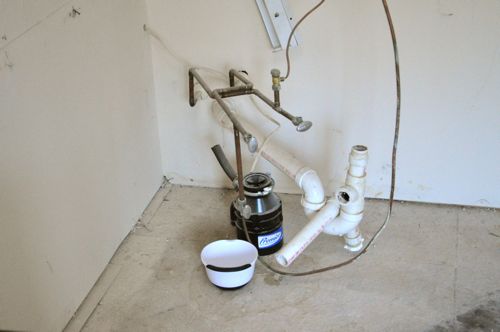 Joe's electrician (Russel) will be through in the next couple days and the tile installers (Jim & Rich) will get started soon after that.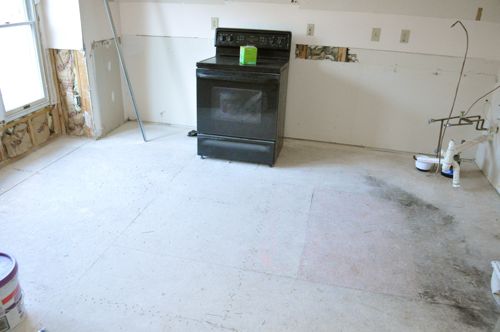 I'm really excited to be covering this kitchen, and I hope you'll check back soon for the next Pro-Follow update.