Two years ago today, our beautiful Lucy Joyous came into the world.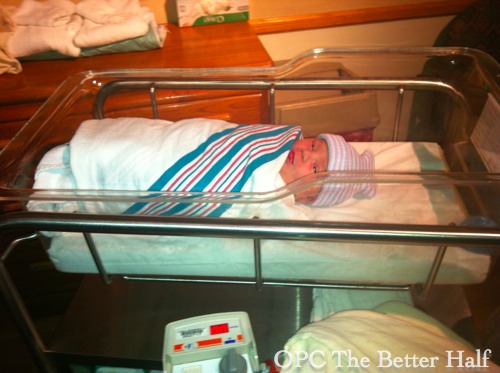 Our first, Izzie is a force of nature (like her Mama) – intense, passionate, loud, loves people and attention. From her first cry, we knew Lucy was different. She gave her cry, and then stopped to take in the world. Through blurry eyes, she gazed at her Daddy, the doctors and nurses who delivered her, and finally her Mommy. We were both so exhausted that we snuggled and dozed in and out of consciousness.
Here we are at the hospital the moment Izzie and Lucy first met – hopefully the start of a lifetime of friendship.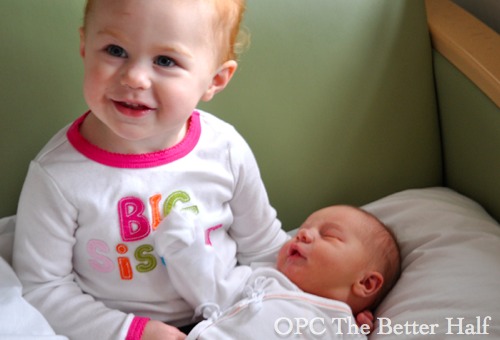 Now as I look back, so much of her personality was there at birth. She is still my snuggle buddy. She is slow to wake up in the mornings and after naps, sitting quietly in my lap for as long as I will let her. She doesn't like large crowds, but when around "her people," she shines from the inside out with her silly humor and sweet nature.
Sometimes, I forget she is not like Izzie and me, instead taking after Ethan's quiet strength and determination. But she (and Izzie) challenge us to parent and love them in their own way, according to their own strengths and needs. I'm so thankful for that!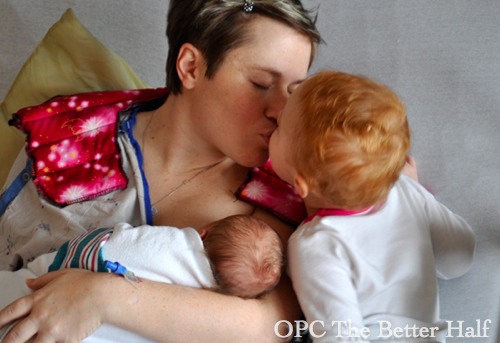 This morning, Ethan, Izzie and I walked into Lucy's room quietly singing "Happy Birthday" and Lucy just cried. Then we had pancakes for breakfast (a special treat) and gave her candles on top, again she cried. lol! Lucy is not a fan of the extra fuss or attention, and takes time to warm up to the excitement of holidays and parties. Fortunately for this extroverted, holiday-loving momma, now that the day has gone on, she has been excited to have special birthday attention.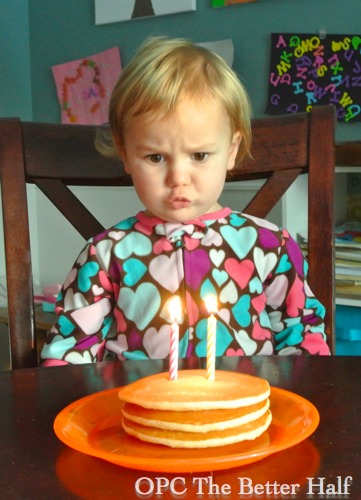 Now later in the day, in her favorite shirt!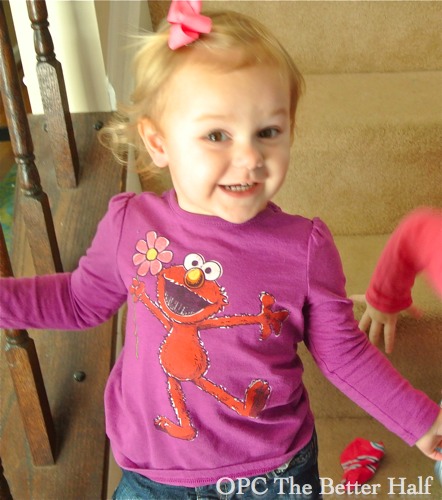 I can't imagine our family without her. Her middle name "Joyous" is so fitting, not only because of the joy she brings us, but it more so, it is in her nature!
Here's a little birthday fun for the kitchen chalkboard in Lulu's honor today: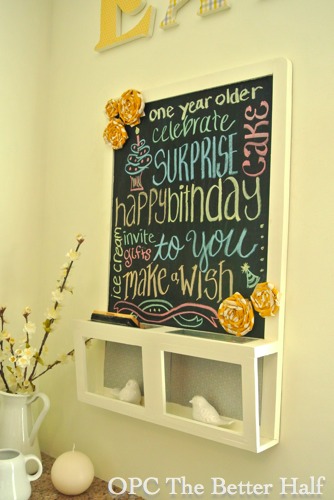 As always, thanks for reading!