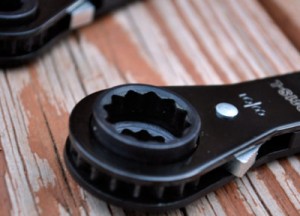 We understand that subscribers may want to stop receiving our weekly coupon newsletter. Whether you were unhappy with the subscription or no longer need it, we respect your right to unsubscribe and there are no hard feelings. We kindly ask that you use one of the several unsubscribe links in each email. The process is quick and painless. You'll be removed from our list instantly and will not receive any further messages.
By marking our newsletter as spam, you indicate to your email provider that you are receiving unsolicited emails. This triggers the provider to question the integrity of our newsletter for every other subscriber, sometimes automatically labeling it as spam. Other subscribers are left wondering why they are not getting the weekly updates because they are being delivered to a spam folder. We never send unsolicited emails as each subscriber voluntarily chooses to join.
We work hard to be honest and transparent with every subscribers. Here are the best-practices we've implemented in that effort:
We never share any subscriber information with anyone.
Subscribers always opt-in voluntarily. We never purchase email addresses or add anyone without consent.
The very first email your receive asks you to confirm your subscription. This is call "double opt-in" and ensures that you actually signed up.
Each newsletter is accurate and concise, providing the requested information.
There are five unsubscribe links in every newsletter because we believe it should be easy to stop receiving updates.
If you want to learn how to ensure our emails don't automatically go to your spam folder, add us to your safe sender list. Learn how by following our safe sender instructions. To contact us with questions or concerns, please email coupons@oneprojectcloser.com.