I put the finishing touches on our front gardens yesterday.  This is the first year that the plants in the beds are coming in full-sized, and we were ready for some "accessories."  Two shepherds hooks, one with a bird feeder, the other with a bird bath.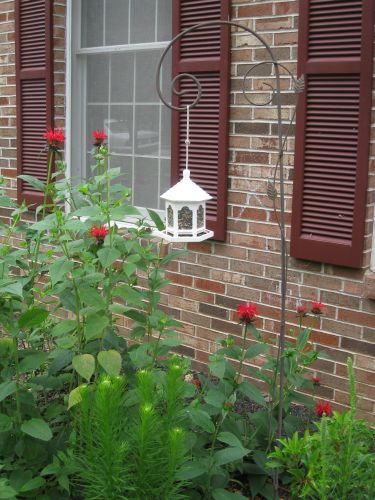 I was hoping to attract a variety of birds, since we live by a state park.  And I've placed the feeder right outside the our home office/school room window.  So I perused the attraction charts on the backs of several bags before selecting the one I purchased – a fruit and nut seed blend.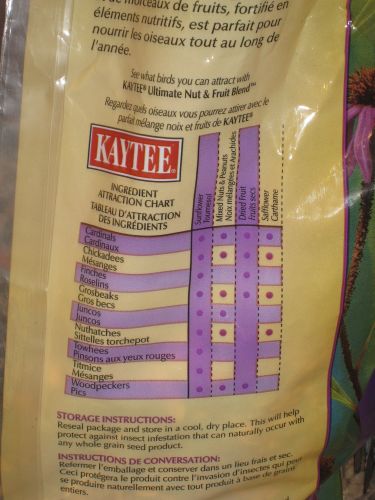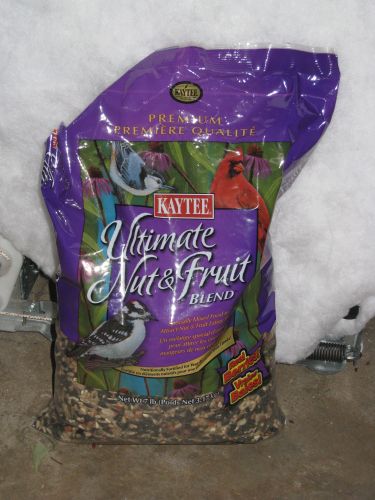 The bird bath was only $8 at Walmart, and it provides the birds a water source that actually makes our feeder more attractive than other feeding areas that don't have water.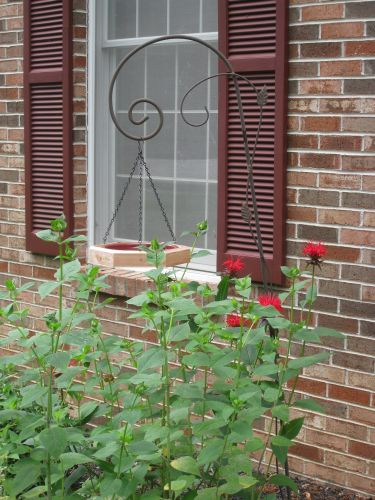 It took one day for the birds to discover us.  We've seen cardinals, robins, blue jays, woodpeckers, gold- and brown-capped finches, and hummingbirds -all hanging around right outside our front windows.  Our kids are ecstatic and keep rushing from the windows to tell me to "come see!"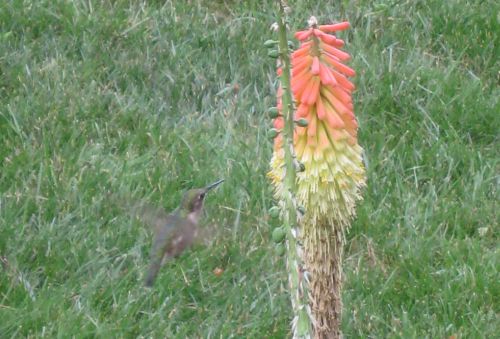 I highly recommend inexpensive feeders and baths as garden ornaments.  Not only is it enjoyable to see the birds when they come to visit, they also:
keep the bug population down, which helps the plants' roots and leaves.

eat many native weed plant seedlings.

provide a background of song throughout the day.
What do you think?  I'd love to hear about other bird-attracting methods!