Its been a bit quiet around here recently. We've been super busy and my time has been less on DIY & blogging and more on family – its been good! But I have been itching for this project awhile now and am excited to reveal my new powder to you in bits. First up: Vanity Makeover!!!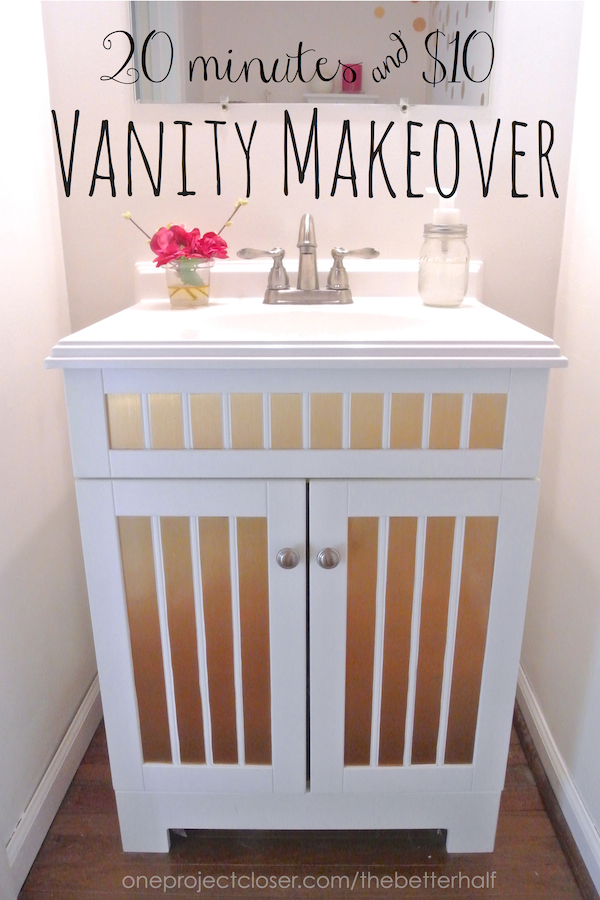 I hadn't originally planned to even do this, but I had some leftover Metal FX Con-Tact paper from another project (stay tuned or check me, jocieopc out on Instagram for a few sneak peaks). The Con-Tact paper cost me a little over $10 on Amazon and love that it is temporary and wipeable! BTW, this is not a sponsored post. Con-Tact didn't send me any product nor pay me for my thoughts.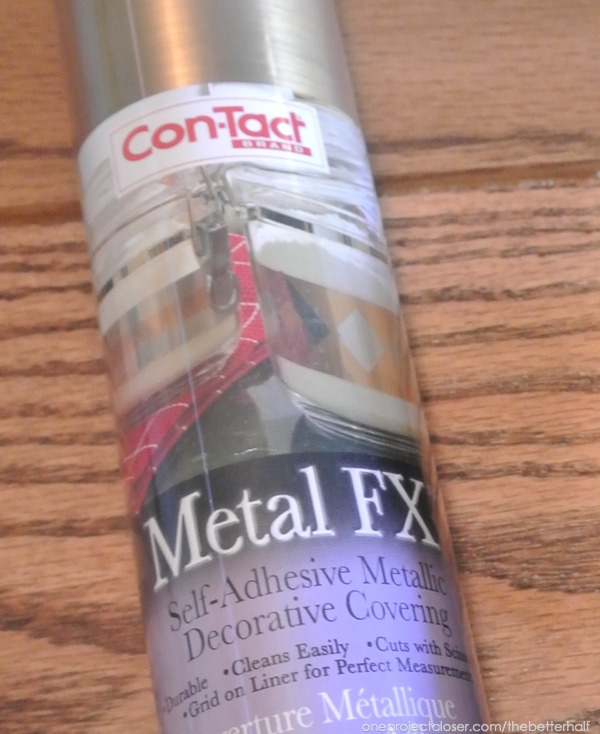 We put this vanity in a few years ago and bought it for fairly cheap at Home Depot. I still love it, but it no longer fits the feel of the room. I could have painted it, but I thought this was a much better solution, plus I can just peel away the Con-Tact Paper when I'm tied of it. haha
Yes, that is a potty seat next to the vanity. oops. Should have moved that before I took pictures, right?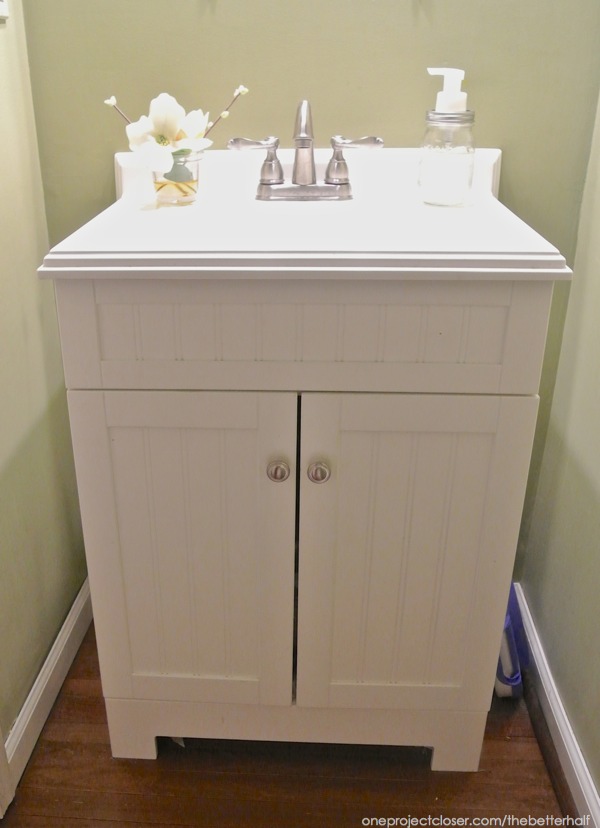 I marked the back of the contact paper with a pen and then cut strips to fit the planks already existing on the vanity. Then it was just a matter of peeling and sticking!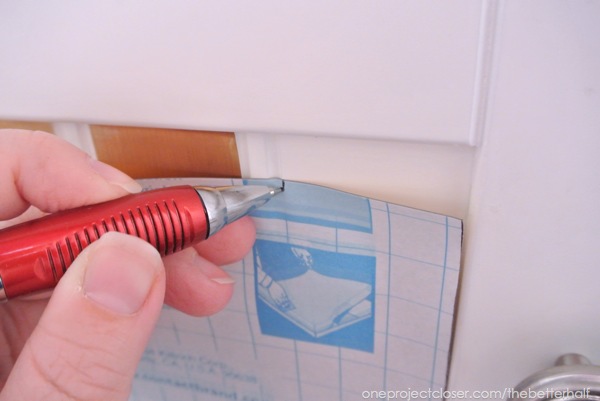 To my surprise, even Ethan really liked it. He often indulges me but prefers a more traditional look. lol.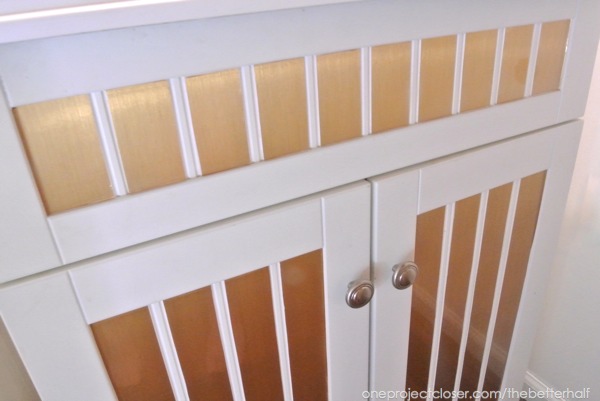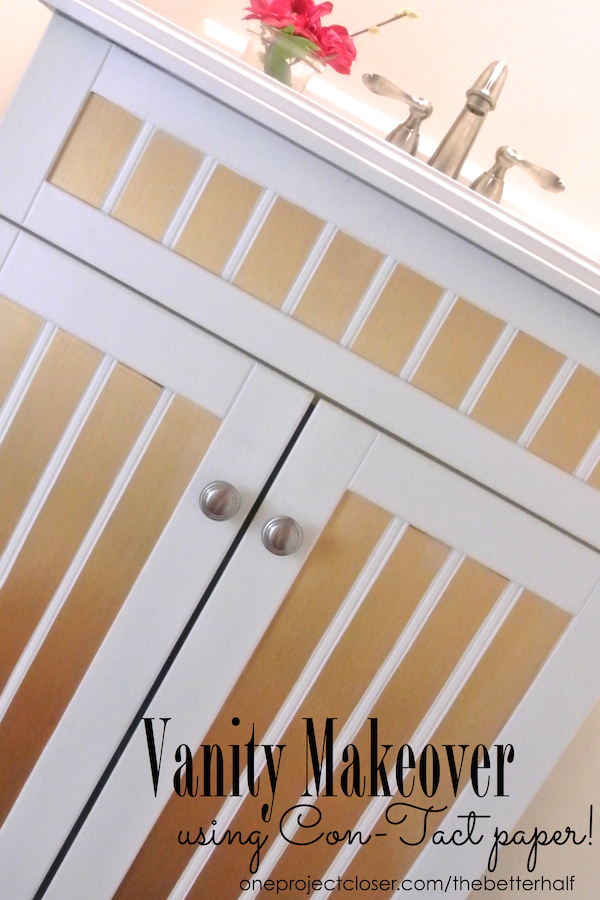 What do you think? Do you like this vanity makeover better before or after?
As always, thanks for reading!