Everyone needs vintage baby shower ideas, right? Well, as Kim and I (along with two other friends, Amber and Lori) planned this baby shower for Kim's sister, Amy, we got a bit out of control. Seriously, this may have been the most epic shower. EVER.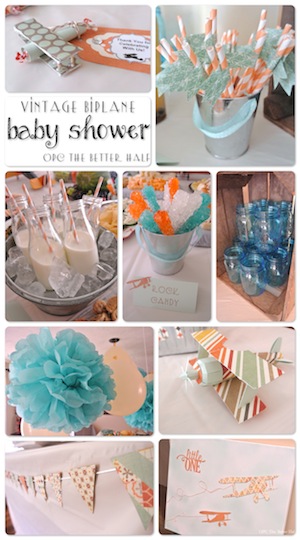 Amy, the mother-to-be, plans to decorate her baby boy nursery with a 1920's travel/biplane theme. Super cute and original, right? When planning her shower, we were hoping to support her nursery idea and, in hopes that if she liked the shower decor she could also use it for the nursery (no pressure, of course).
I was in charge of most of the decorations, while Kim handled most the food, Amber the cake, Lori the fruit baby, and Amber and Lori tag-teamed the favors.
Vintage Baby Shower Decorations
To start, I made two canvases to decorate the space and accentuate the vintage biplane theme. I unevenly spray painted plain white canvases with blue paint and then added card stock words and planes using cut-outs from my Silhouette.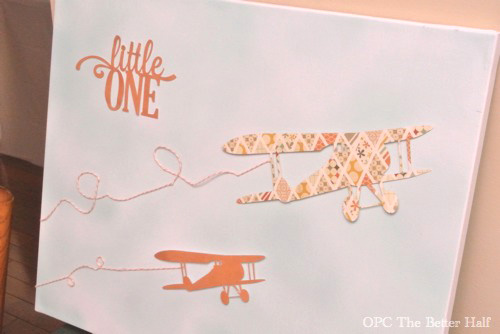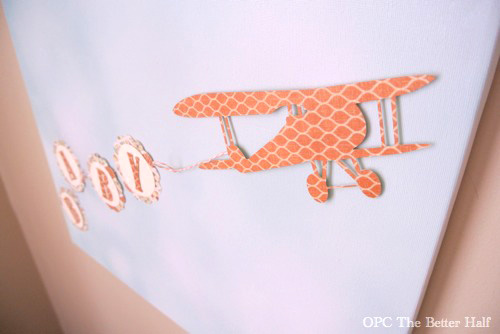 I also made two little paper biplanes. Cute and only cost a couple of dollars to make, but took me 6 hours. Seriously. Not sure that was worth it!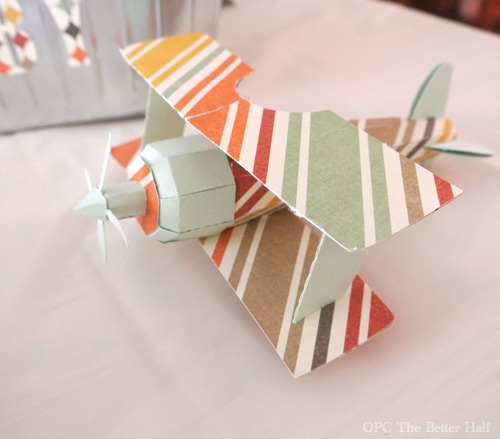 I also made sweet little paper bunting to coordinate.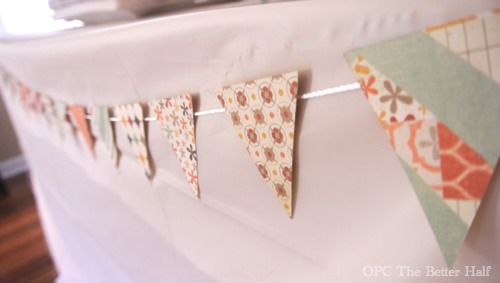 Amy calls the baby "blueberry" for now so Kim tried to work blueberries into the food and drinks as much as possible, making Blueberry Sangria and Blueberry Lavender Lemonade. Kim and I each bought 2 drink dispensers from Wal-Mart for $10 each. A steal, but they don't come with the stands. That was kinda inconvenient, but my wood crate worked great for the Sangria. (Also, the blueberries kept clogging the spout, argh).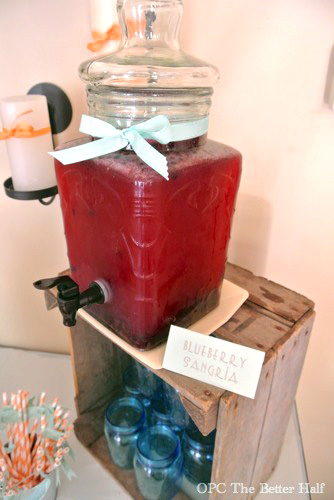 The shower was also a great excuse for me to buy a ridiculous amount of heritage blue Ball jars! Love them!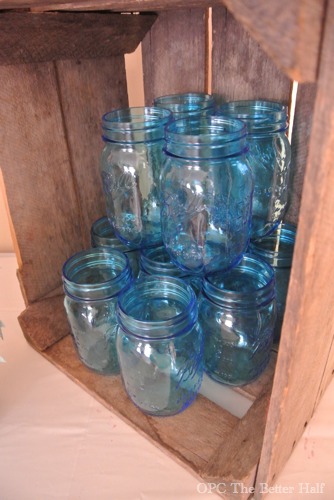 And I ordered some amazing Sugar Diva vintage paper straws that won't disintegrate in the beverage (WIN!). I put washi tape bunting on each straw so people could add their name and identify their glass.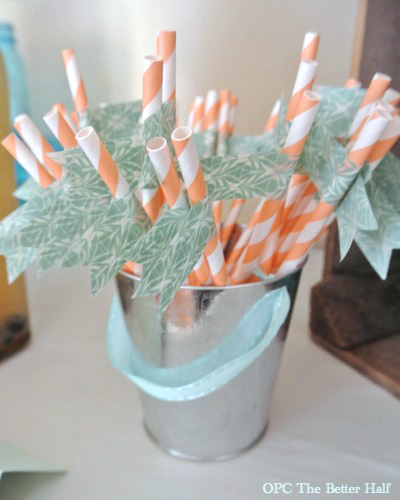 Here's the drink table all together! I made the table skirt from two different color plastic table cloths.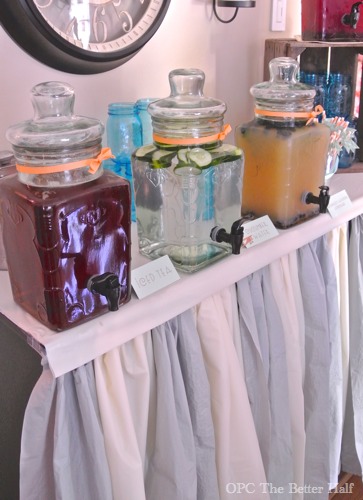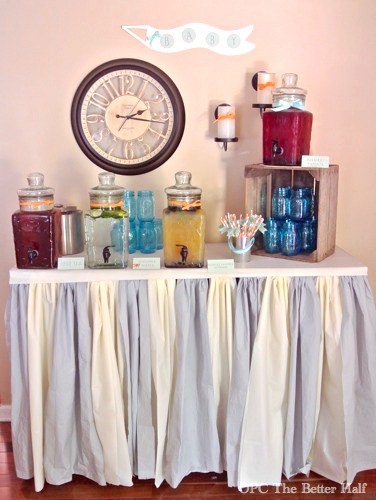 For the main table scape, I had cream balloons and aqua tissue poms cascading from the ceiling, to capture the idea of clouds.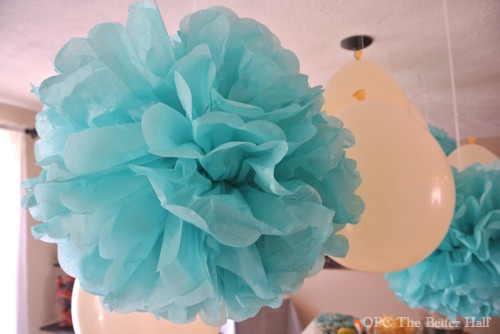 Originally, Lori bought a biplane to hang in the clouds, but it ended up being too heavy to hang without damaging the ceiling. It did turn out to be a beautiful centerpiece though.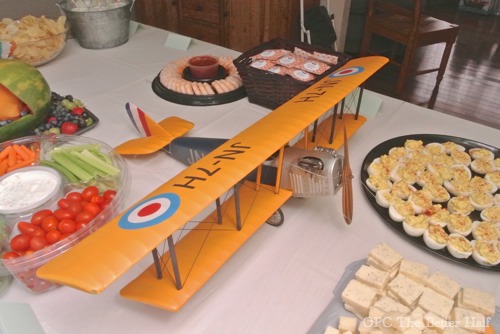 1920's Themed Food
To go along with the vintage biplane decor, we wanted the food to have the feel of a 1920's country fair.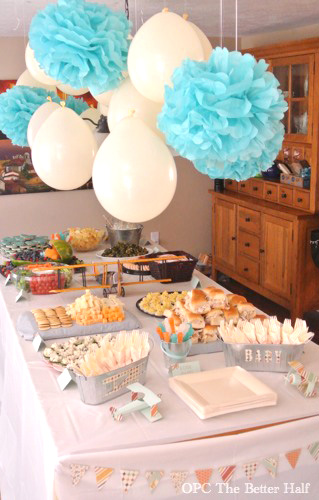 I did very little to help with the food, but I did bring rock candy and milk & cookies. I used old Starbucks iced coffee containers at the suggestion of Shaken Together.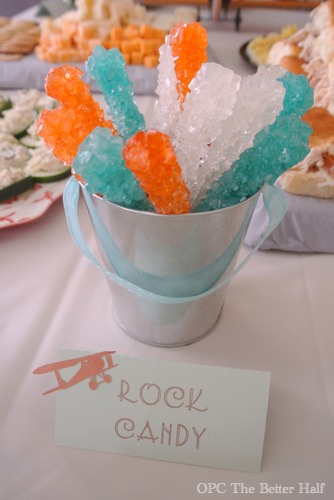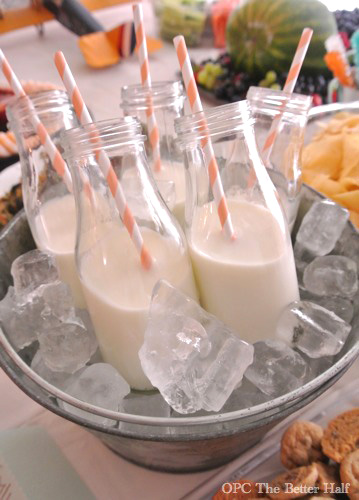 We also had chicken salad sandwiches, deviled eggs, and potato chips (all Kim's hard work)!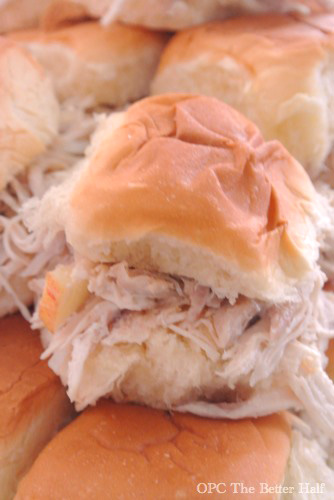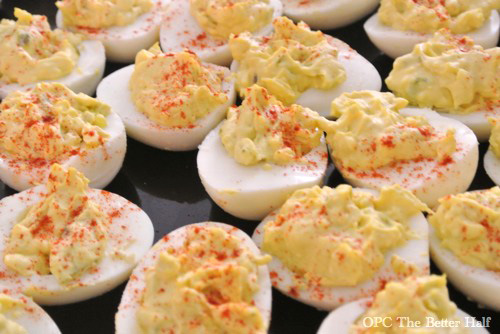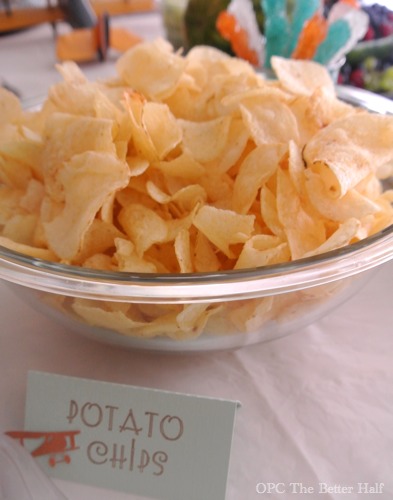 Not really 1920's themed, but delicious, Kim made Crab-topped cucumber! OMG!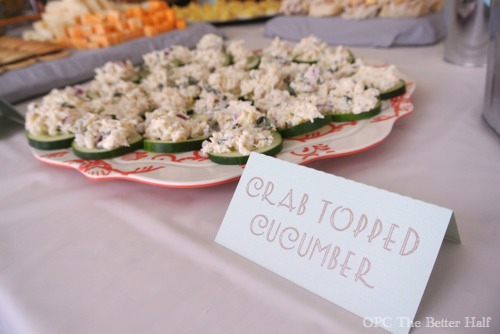 And check out these cute packets of Roasted Peanuts Amber put together.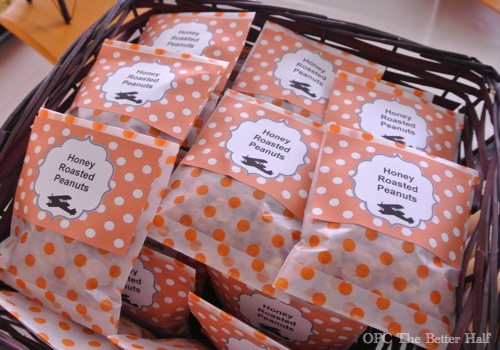 Lori made a watermelon Baby in a carriage, complete with lots of little blueberries! What a wow factor on the table!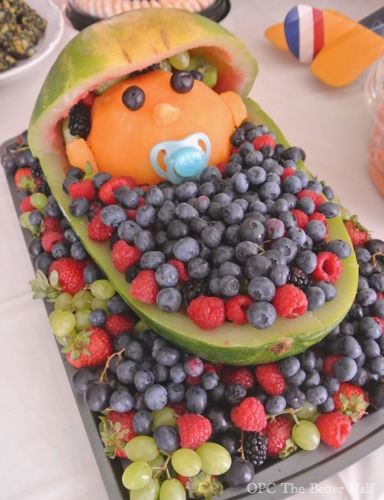 Finally…the CAKE! Amber bought the same type of cake that Amy had at her wedding from the same local (and amazing) bakery!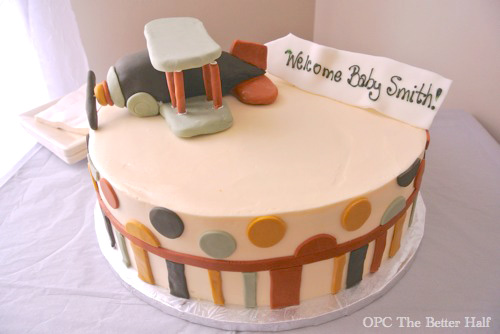 Biplane Baby Shower Favors
Lori and Amber made these amazing little biplane favors using candy and scrapbook paper! LOVE THEM!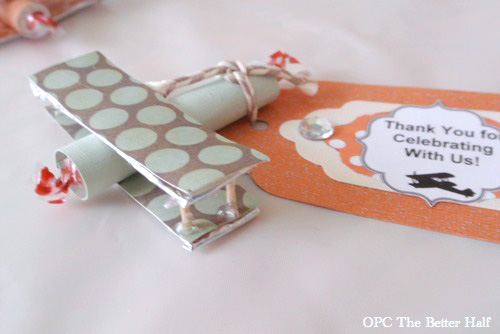 Shower Gifts!
The best part of a shower is giving gifts in celebration! Hopefully, we gave Amy a good start.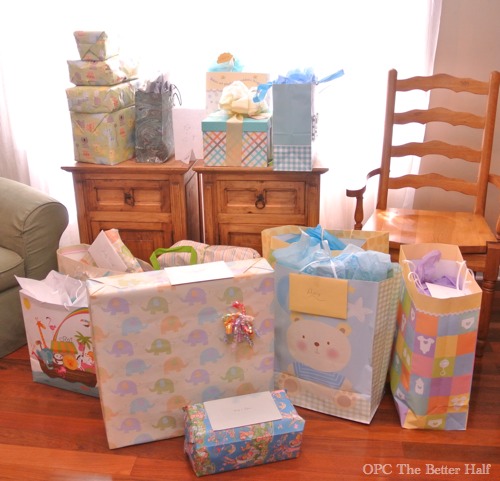 Amber's husband also built a biplane toy for little blueberry that was just too fabulous not to share!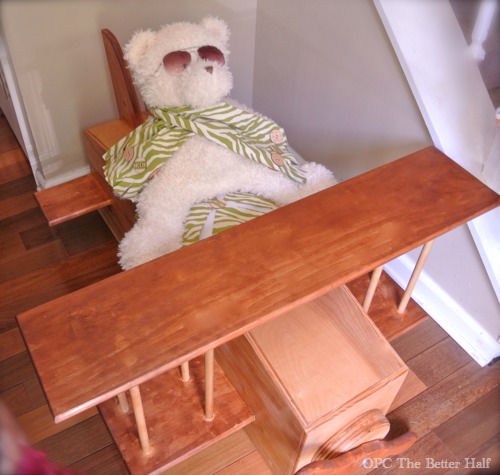 What do you think? What was you favorite element?!?