DAP is headquartered right here in downtown Baltimore and a couple weeks ago, they had me out for a "caulk talk." It was a visit for just me, and we had a great time talking about caulks, sealants, adhesives, foams, and drywall repair.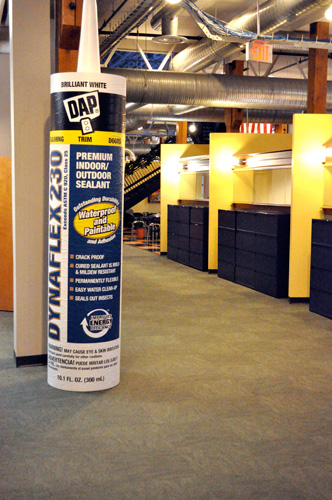 DAP was born out of the merger between the Dicks-Pontius and Armstrong companies in 1957. DAP was based out of Ohio but moved to Baltimore 14 years ago. They have five manufacturing plants in the United States, Mexico and Canada including one in Baltimore. Besides being an industry leader, DAP is also involved in standards committees to ensure product claims meet certain specifications and Federal steering committees to drive innovation.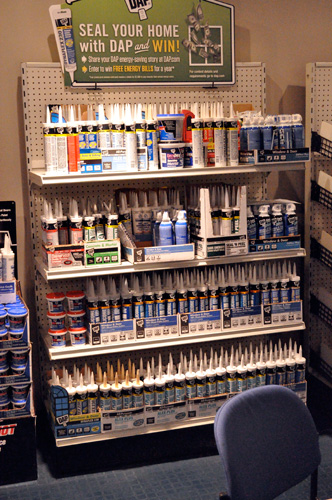 I found it interesting that DAP faces a huge challenge to educate professionals and consumers on the right product for specific applications. All the ingenuity in the world won't help if users don't understand where and how a product can be used. Inroads with initiatives like the Seal Your Home website have helped to convey "this is what product X was intended to accomplish." A great example of this is the difference between caulks and sealants. Many people don't realize they are not necessarily interchangeable. Caulks are mostly for aesthetic purposes like filling gaps. Sealants are designed to bend and expand to
fill joints.
DAP is really excited about their new Spec Line, a full line of sealants and adhesives purposed to identify industry specifications and provide the product that meets or exceeds minimum qualifications. They've even incorporated it into products names. For instance, DAP Dynaflex 920 meets ASTM C920 which sets down guidelines for the properties of an elastomeric joint sealant applied to exterior siding, windows and doors.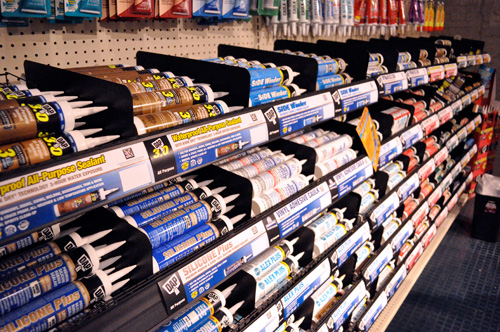 My visit also gave me an appreciation for all the different properties DAP works to optimize in their products. They juggles characteristics like paintability, elasticity, flexibility, cure time, anti-microbial protection, weather-ability, and how well it adheres to different substrates.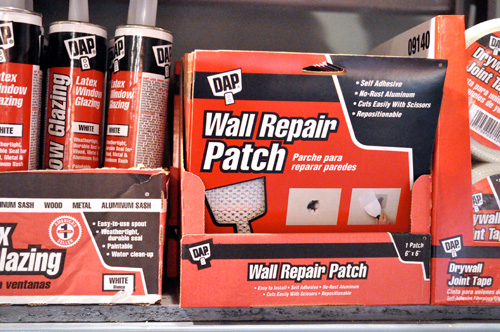 I'm thankful to DAP for having me out. Unfortunately, the manufacturing plant wasn't a part of this visit. Maybe next time.