Since I just had to do this for our adoption home inspection, I thought I'd post a step-by-step for anyone else who wants to change your hot water temperature.
Why Adjust Hot Water Temperature?
If you can stand shorter (or cooler) showers, turning down the thermostat on your water heater is a great way to save on your electric bill each month.  Also, according to the EERE, a lower hot water temperature reduces mineral build-up and slows corrosion of your hot water pipes.  That's not why we did it, though.  We just wanted to make sure our faucet readings were well below the 120-degree upper-limit for an adoption inspection.
Note that setting your water heater temperature too high is dangerous, and can result in scalding.  Setting the temperature too low may reduce your dishwasher or washing machine's cleaning power if they lack an internal heater.  A temperature between 120F and 125F is ideal for most situations.
Here's general instructions for how to adjust an electric water heater's thermostats (there are two, one at the bottom and one at the top).  Consult the owner's manual that came with your water heater for instructions for your particular model.
Steps to Set Water Heater Temperature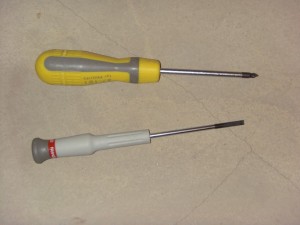 THE TOOLS: You will need a phillips-head and a flat-head screwdriver.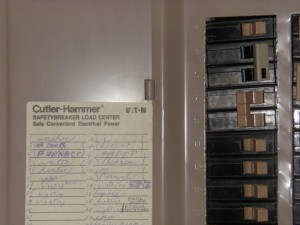 STEP 1: CUT THE POWER – Before you do anything flip the breaker or pull the fuse to turn off the power supply to your water heater, so you don't electrocute yourself!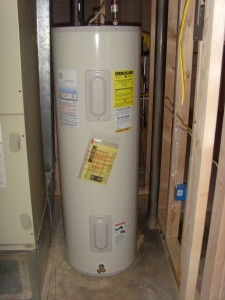 STEP 2: LOCATE THE TWO THERMOSTAT COVERS – one at the top and one near the base of the water heater.  (In our picture, the two gray doors)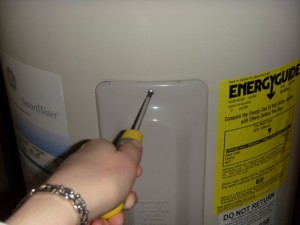 STEP 3: REMOVE THE COVERS – using the phillips-head screwdriver.  Save the screws in a safe place, since they're tiny and easily lost.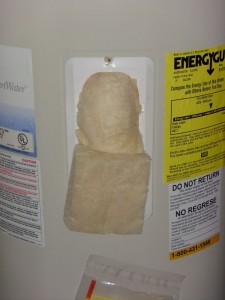 STEP 4: REMOVE THE INSULATION behind each cover door to reveal the thermostat behind it.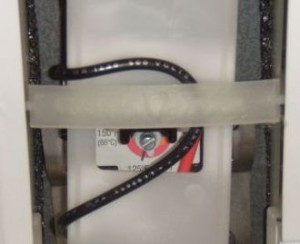 STEP 5: READ THE EXISTING TEMPERATURE – The white triangle on the rotating dial points to a spot between two labeled temperature levels.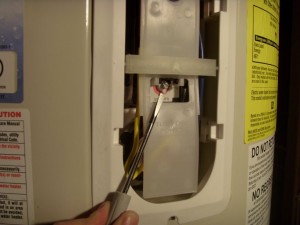 STEP 6: TURN THE DIAL to your desired temperature, using the flat-head screwdriver.
STEP 7: REPEAT ON SECOND THERMOSTAT.
STEP 8: REPLACE THE INSULATION.
STEP 9: REPLACE THE COVERS OVER BOTH THERMOSTATS.
STEP 10: FLIP THE BREAKER TO RESTORE POWER TO THE WATER HEATER.
What do you think? What temperature is your water heater set to?  Have you adjusted it to save money?