About a week and half ago, I was telling Ethan how much easier I felt like life has been…I had finally gotten into the swing of raising two kids, working (very) part-time, blogging, housework, etc.
Don't I look like I have it all together? Peaceful, make-up and hair done, big smile.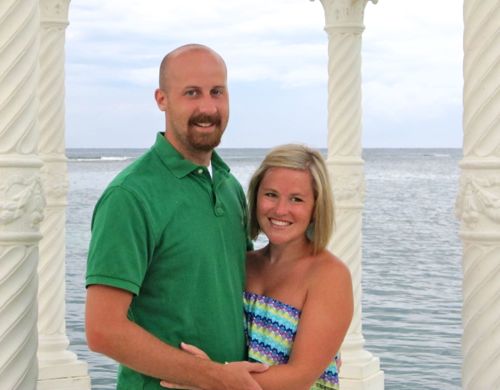 I had just gotten to the point were I was enjoying crafting and blogging without feeling completely overwhelmed. It only took 18 months – since Lucy was born. haha
Then, last week, life got a little crazy!
I felt like Lucy looks in this picture – a little panicked, a lot sad, and even more crazy – in a world that seems to have it all together.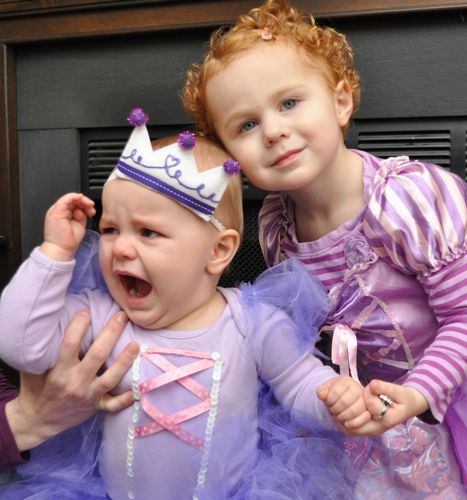 Funny how just as I thought I had complete control, I was reminded that I have none. It was a good reminder. And good reminder of my priorities.
As a result, last week, The Better Half was strangely quiet. I hopped on Facebook and Pinterest here and there, but didn't have the time or emotional energy to post. Normally, I would feel overwhelmed with guilt to not meet the number of expected posts, the expectations that I put upon myself.
While I missed connecting with you fabulous readers, it was good for me to take a step back and remember that my value is not caught up in how many posts I write, or comments I get, or Facebook fans we have. It was a good reminder that I don't have to be good enough, or Super Mom, or Wonder Blogger.
In was a good moment for my faith – that I am good enough only in Christ, and I don't have to be anything more or anything less.
I recently had a conversation with a reader, the same conversation I have had with some friends. The reader asked how I could blog and raise kids – where is the time?
She seemed shocked when I told her that it is a constant struggle within myself. Where is my time most needed? How do I make my kids and their upbringing a priority while still getting my blog work done?
Most of the time, I feel inadequate and unable to keep up. My new friend was shocked because, since having kids, she also struggles to find time to do the crafts and stuff that used to be easy. I'm so glad I'm not alone in feeling this way!
I often get my priorities wrong – checking Facebook on my phone instead of listening to my daughter when she wants to tell me something that is important to her. Or sitting at my computer at night rather than having a meaningful conversation with Ethan. Or wishing I could be one of those Wonder Bloggers who put out an amazing project every day.
I would like to say I will always get my priorities right from now on, but I won't. I'm sad that I know I don't have to ability to get it right, that I'm going to keep on messing up. But I'm so glad God has given me a family and friends who remind me of the right stuff and forgive me when I get it wrong.
So this is the best picture I could find that probably shows the me I would like to be all the time – goofy, no make-up, and doesn't care what I look like, and still a bit crazy. And while not the best picture, its one of my favs.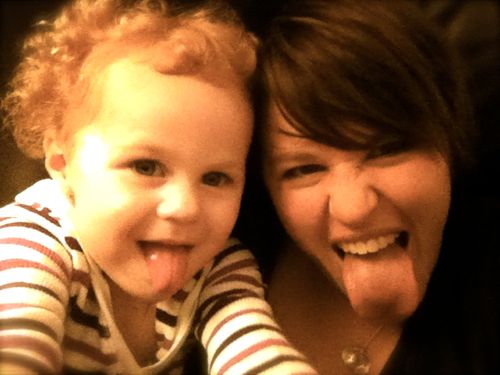 Thank you guys for listening and for often encouraging us through your comments. I know this is a strange deviation from my typical DIY, how-to posts, and I appreciate being able to share the real and deeper stuff with you!
To you blogger friends out there, thanks so much for your inspiration and kindness. When The Better Half was created, it felt pretty lonely but I have so much valued the encouragement and friendship that has been offered to me.
Last craziness of last week has subsided and I will be back to posting this week and am excited to share with you some of the projects I have been working on. Our Before and After link party is still up and running – don't forget to submit your projects. You can submit as many as you want, but you can only win once. Good luck!
As Always, thanks for reading!