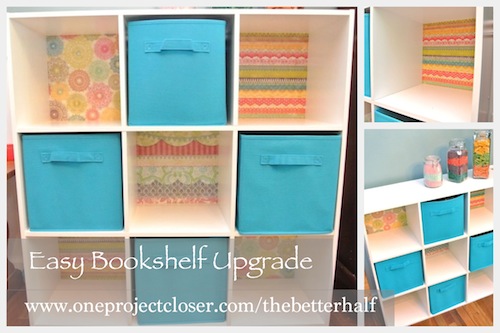 I love me some Niecy Nash! And let me just say, she would not be pleased with my lack of organization and my shameful clutter. Okay, maybe it's not horrible, but definitely NOT pretty!
As Izzie and Lucy have gotten older, our collection of crayons, markers, glue, paint, coloring books, and preschool workbooks has out grown our ability to store it. So, I was forced to lock it up and make a change!
Seriously, don't judge me…I was using a beautiful ceramic planter to hold crayons and markers. (Probably because I can't keep plants alive, anyway).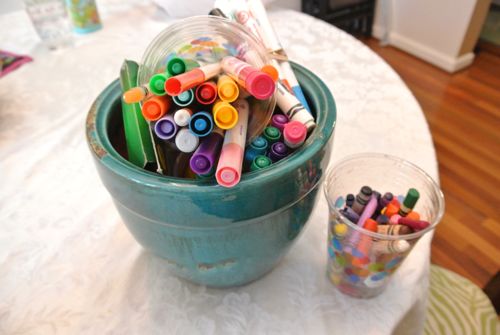 Oh, and don't forget my piles of crap on top of my library cabinet. (there's more underneath, too)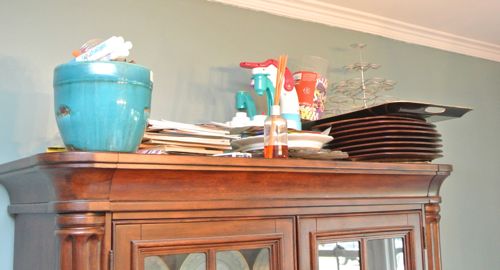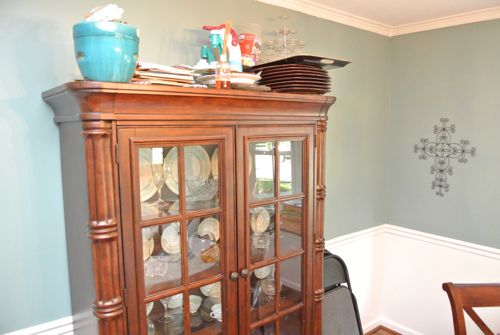 Wait, bunches more on our window seat. Not real pretty, but it makes it easy for Izzie to grab some crayons and coloring books when she wants to entertain herself.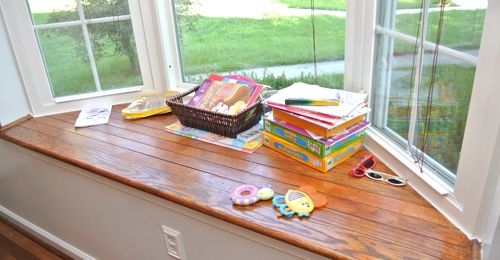 I made a quick trip out to my favorite store in the world – Target!- and found a pretty basic ClosetMaid 9 cube organizer for about $50.
Izzie was very excited to help Daddy set it up. I tried to help a few times, and Izzie said, "Mommy, Daddy and I are working on it. Space please." LOL! She was very proud of herself and even got to help with the power tools. Lucy was NOT happy that she was also left out.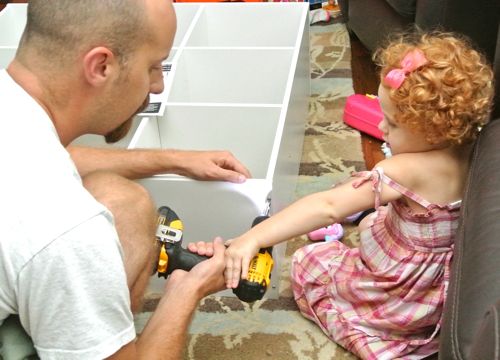 After Ethan and Izzie set it up, I went to affix the white cardboard backing and realized that, when the inserts were packaged, they were folded in half! I don't know what ClosetMaid was thinking, but it looked really ugly.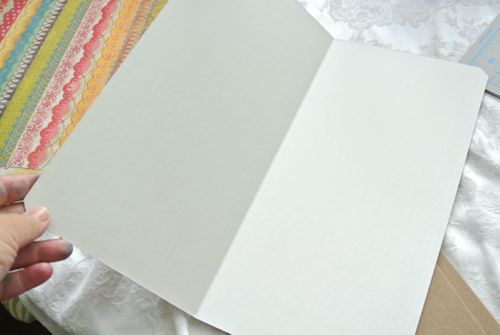 Fortunately, it brought about a much better solution – I covered the inserts in scrapbook paper! It looks really, really cute. And it adds little pops of color and interest instead of just a plain, boring white backing.
It was really so simple, it seems silly to tell you about it. But I bought five sheets of 12×12 scrapbook paper. I used one of Izzie's glue sticks, Elmer's Extreme Hold, and placed a little glue in each corner.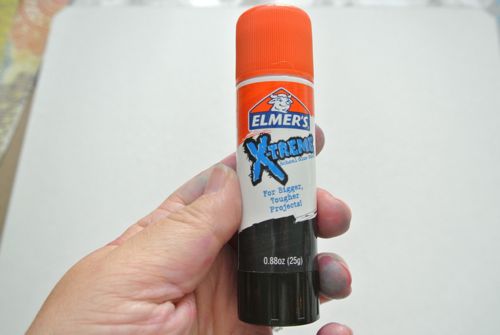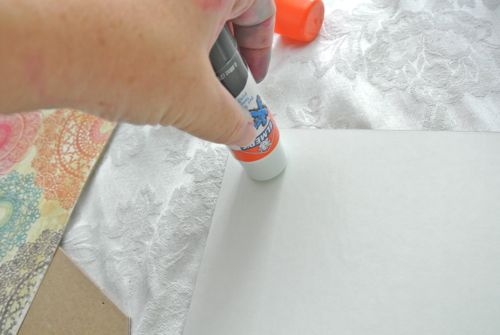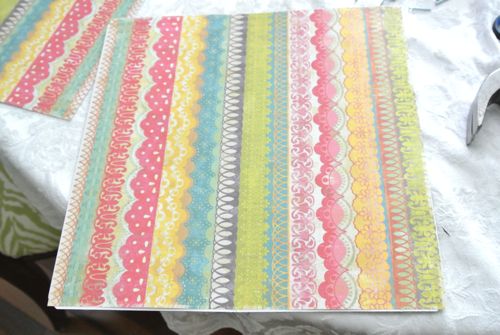 Once the paper was laid on the insert, I used the finishing nails provided to affix the backing to the four corners and center of the cube.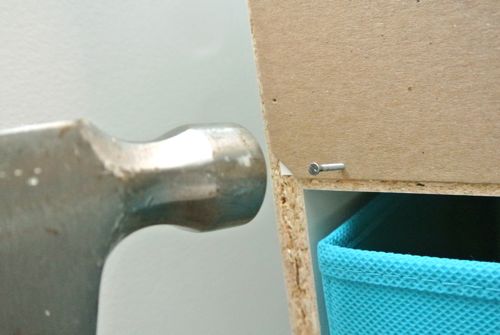 In the other four cube sections, I placed Ocean Blue Fabric Drawers inside to hide all the junk I don't want seen. hahaha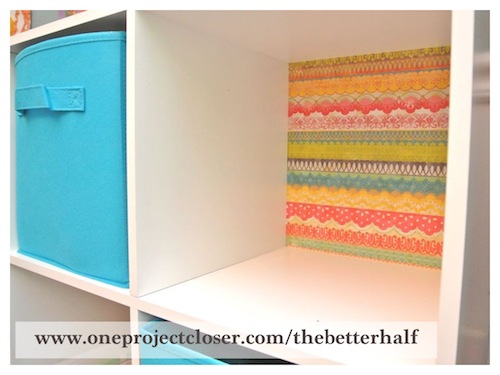 I am so organized now! And it looks fabulous!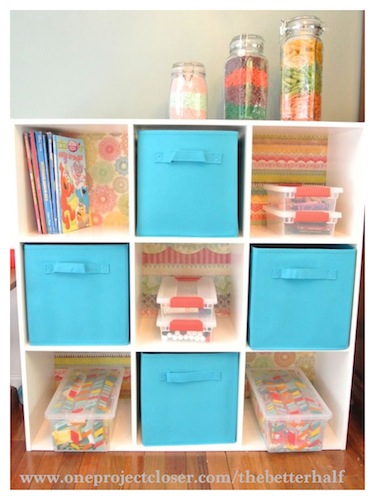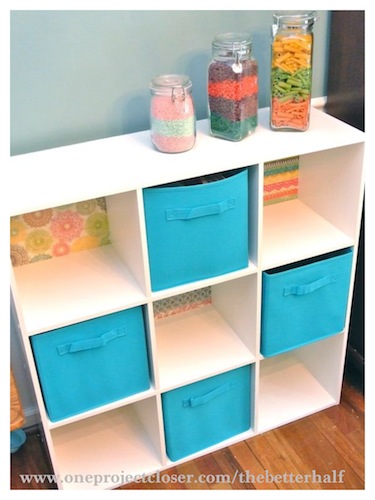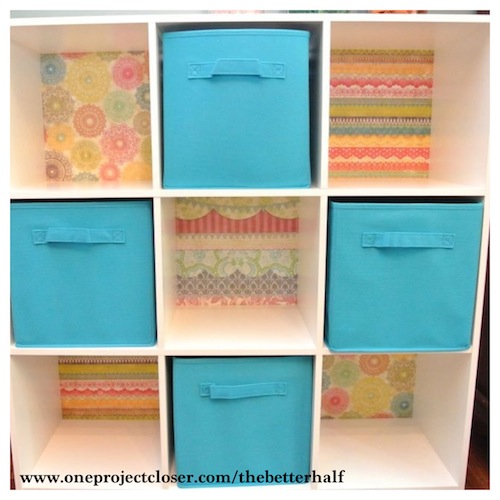 This organization has put me on an all out mission to re-do the space into a more child friendly, casual dining room. As a result, I have done bunches of crafts and kid decor that I will post about this week. Stay tuned!
What do you think? Have you papered or spruced the back of your bookshelves?
As Always, thanks for reading!

Don't forget to check us out on Facebook and Pinterest!
We linked up at: Home Stories A to Z, Craft-O-Maniac, Not Just a Housewife, Doodles and Stitches, The Dedicated House, DIY Dreamer, Savvy Southern Style, We Are THAT Family, House of Hepworths, Bear Rabbit Bear