Project Rewards: Before I launch into this review, I wanted to make sure everyone knew about the awesome new items in our Project Rewards center. Check it out for a chance to win stuff like a Bosch 12v drill/driver, a Ridgid pneumatic JobMax, a Kwikset handle set, a Martha Stewart paint set and more! All you have to do is register for a free account to start earning Project Points that you can use to bid on these sweet prizes. Check out how it works here.
I got my first look at the new DeWalt 12v Max Pivoting Reciprocating Saw (DSC310S1) back in early February of this year, and I thought, "Wow. It looks like the Porter Cable Clamp Saw (that was introduced in 2010)."
Indeed, most of the specifications are very similar. The DeWalt offers a 0-2,700 strokes per minute (SPM) with a stroke length of 9/16″. Compare that with Porter Cable's 0-3,000 spm and 5/8″ stroke length. Both feature a 3-position pivoting handle, safety lock, variable speed trigger, bla bla bla. Despite all that, I like the DeWalt saw better, and here's why.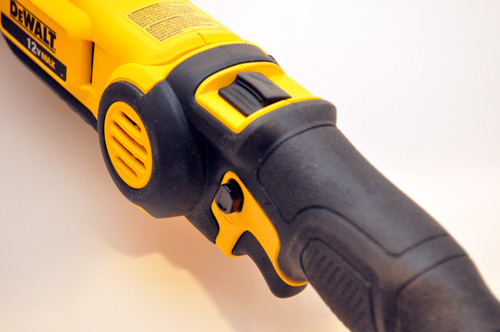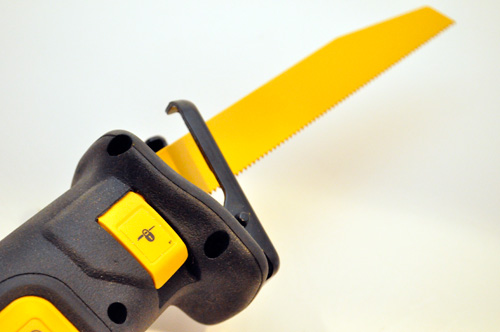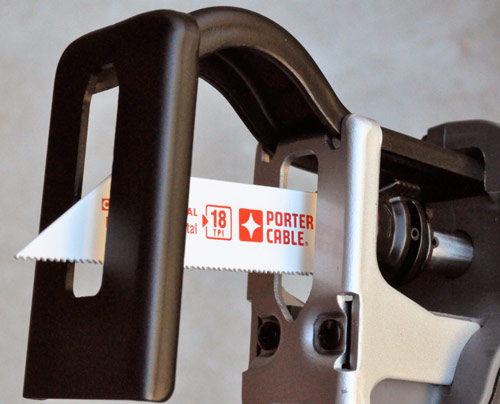 Runtime
In a head-to-head runtime challenge, the DeWalt Pivoting Reciprocating Saw outperformed the Porter Cable Clamp Saw by almost 25%! Using zip-ties and fresh batteries, I ran both saws until they quit. The DeWalt saw ran for 22:01 min. and the Porter Cable ran for 16:46 min. That's important to me when I've wedged myself in an attic trying to cut ridiculously large 6″ PVC for my dust management system.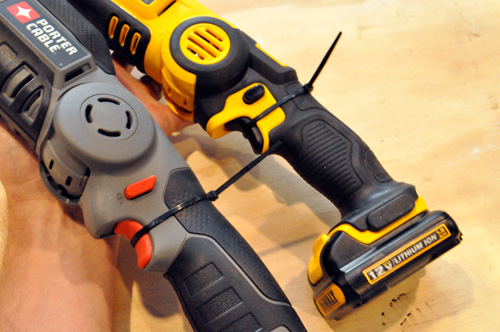 Battery
These results make even more sense when you compare the batteries. Even though both saws work off the 12v platform, DeWalt provides a 1.5 amp hour (Ah) battery while PC provides a 1.3Ah battery. I still can't understand why PC refuses to upgrade their batteries when it's obvious that they are sacrificing performance.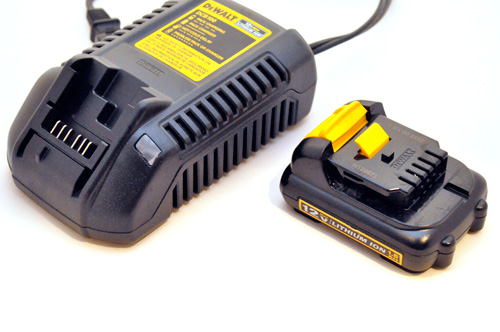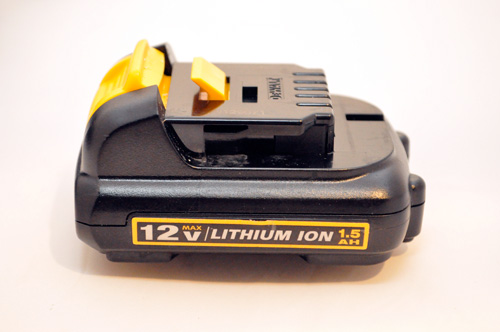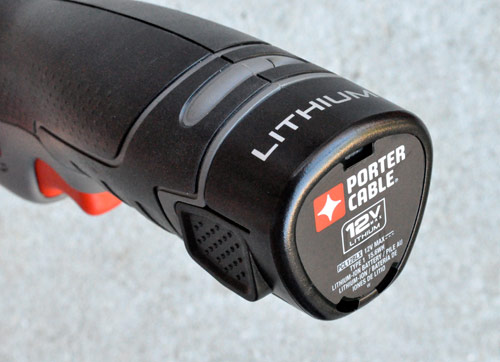 In the power tool world, size, weight and runtime are usually the deciding factors, and for me, runtime is king. Bring on the brushless motors and the 4.0 Ah batteries because I hate going back to the charger.