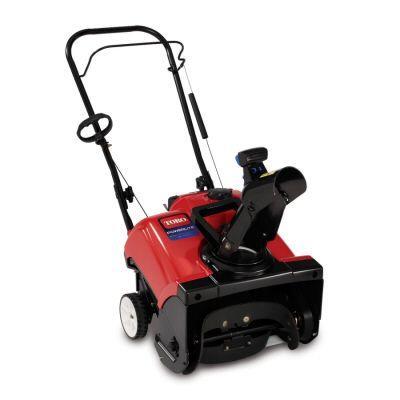 It's the time of year that you want to pull out your snowblower and perform annual maintenance- before the cold weather and snow starts falling. Many snowblowers feature a two-stroke engine because of their simple design and great power output. The annual maintenance is similar to that of a lawn mower but with some important differences.
Purchasing a Snowblower
If you find your snowblower is beyond repair or are just in the market for a new snowblower, Sears has a great selection to choose from. They are even running a promotion through October 30th with $140 savings. Take the time to consider purchasing a snowblower now. Here's the link:
Be sure to check out our Sears Coupons as they feature regular deals on outdoor equipment.
Snowblower Maintenance, Toro CCR 3650 GTS Example
Last week, Fred and I performed the suggested annual maintenance on a Toro 3650. Here's what we did.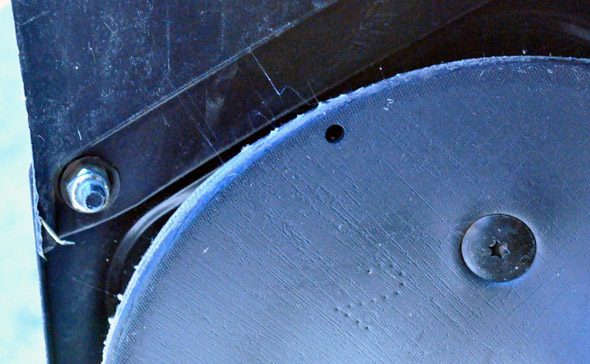 Blades / Paddles
Toro snowblowers feature wide rubber paddles that clear the snow and propel the snowblower forward. These paddles wear away each year so it's important to check them on a regular basis. Toro included a nice wear indicator. When the paddle is worn down to the hole, it's time to replace. Install new paddles with the thicker layer facing down.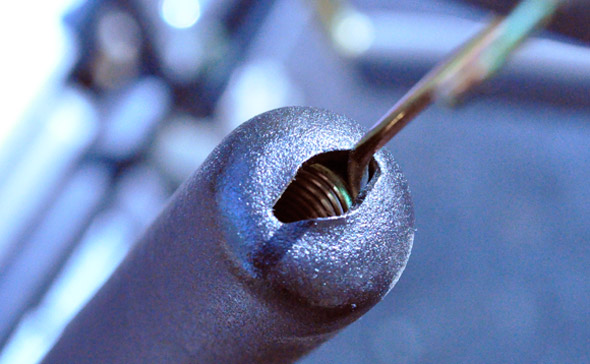 Control Cable
The control cable is located on the left-hand side. Inside a tubular cover is a spring that applies tension to the cable and it's important that this tension is consistent each year.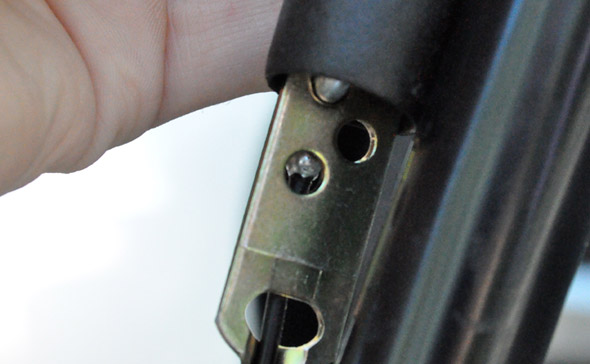 Engage the control bar and check the gap between the control bar and handle. It should be 2-3 mm. To adjust the tension, unhook the control cable and sliding the spring cover off. Moving the Z-fitting (metal part that fits into the hole) higher decreases the gap and lower increases the gap.
If your snowblower makes a squealing noise, odds are the drive belt is loose. Increasing the tension on the drive belt is very similar to adjusting the control cable. Unhook the control cable and move it to the top hole of the control bar.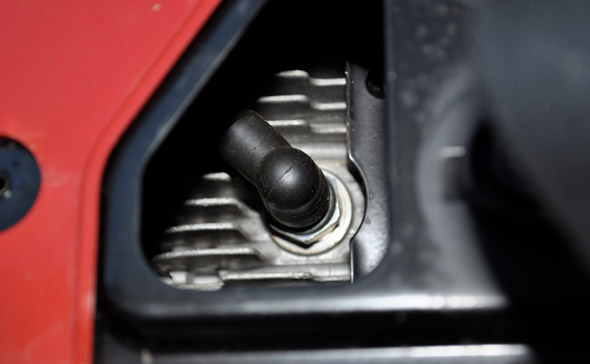 Spark Plug
The manual indicates that an authorized service deal should replace the spark plug, I think it's mostly because it's very limited access. The spark plug is located under the black cover where the key, primer and starter are located. There are four hex screws to remove and the spark plug is on the left-hand side. You'll need the right sized socket and an extension to swap it out. Be careful not to damage the spark plug wire.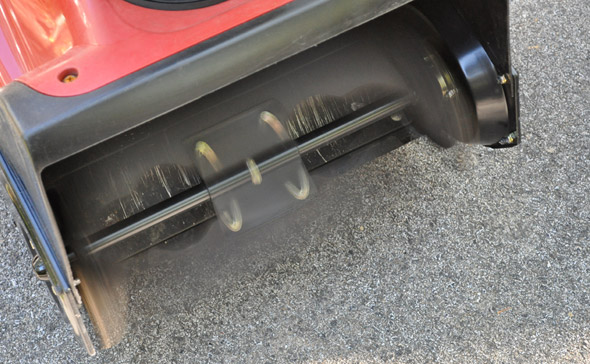 What do you think? Are you ready for snow?