This easy clay craft for kids tutorial was originally posted in the Fall of 2012. But as fall approaches, I am excited to make these again this year and wanted to share it with you! Don't the girls look so young?!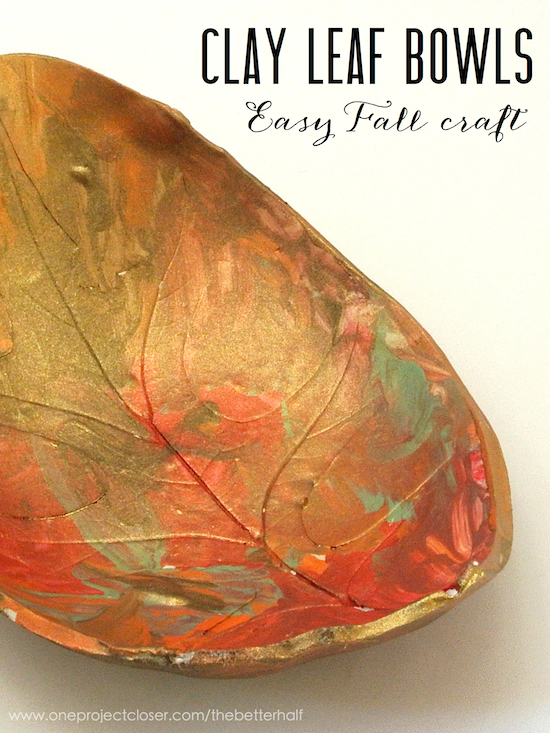 This was a wonderful craft to do with the girls and made great table decor for the grandparents. Also, it was CHEAP!!!! We used clay left over from making ornaments last Christmas and other supplies we already had around the house.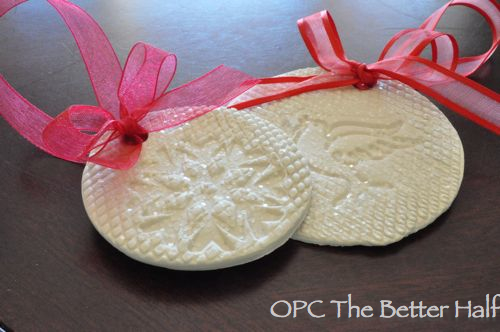 Izzie and Lucy both had a blast and it looks way better than the typical kid craft.
Materials:
Leaves
Air-dry or Oven-bake clay
Rolling pin
Acrylic Paint
Gold spray paint
Izzie and Lucy had a blast picking leaves off the trees and searching for all different kinds. The bigger the leaf, the bigger the bowl. The more intricate leaves, like from a maple tree, were my favorite, but really any leaf will do. Also, we used leafs just off the tree since they are less brittle and will keep their shape when making the bowls.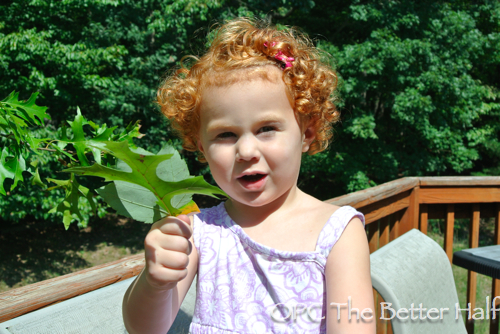 We used oven-baked clay, cheap and easy to find!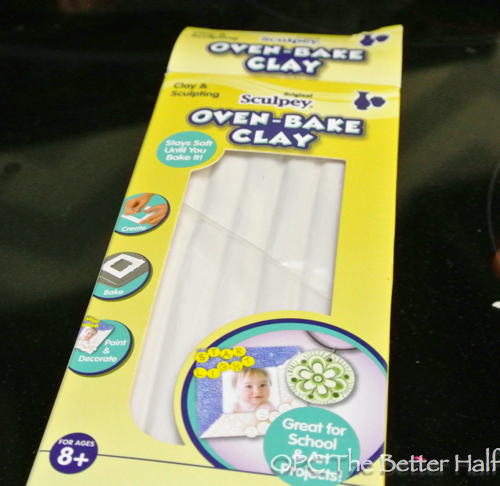 We worked the clay until it was warm and soft, then rolled out the clay, thin and even.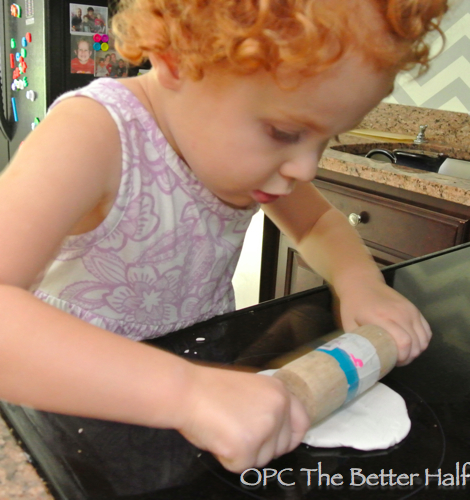 Izzie and Lucy each picked out their favorite leaves and placed them, centered on the clay and used the rolling-pin to press the leaf into the clay..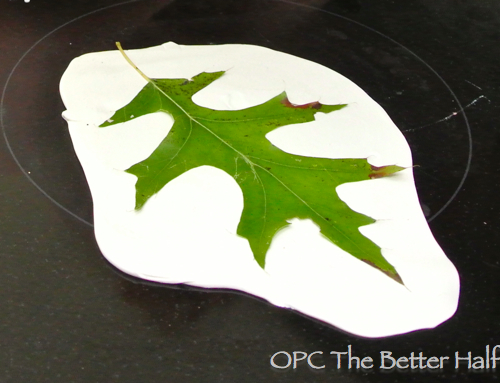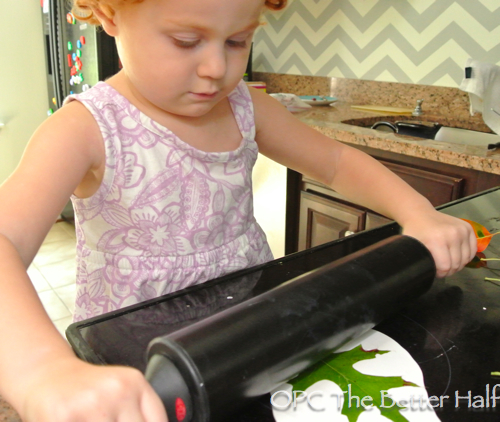 I used the rolling-pin to press it in so deep that the clay actually covered the stem and leaf in some places. Press harder than you think you need to.
We then very carefully lifted up the leaf, starting with the stem.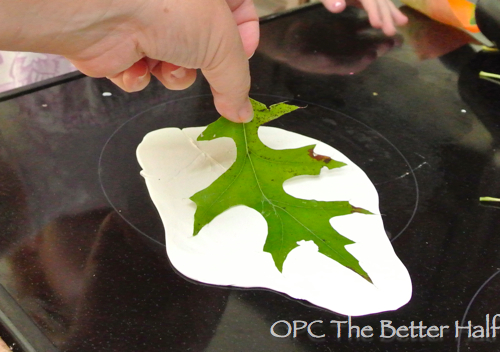 I rolled more clay than I want use for the bowl so, using a sharp, pointed knife, I cut an oval around the leaf. For another, I cut the outline of the leaf.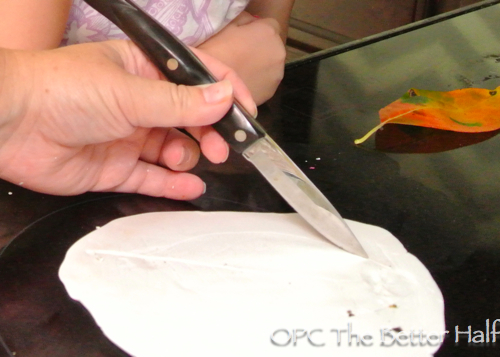 Once the girls removed the excess clay, I lifted the clay leaf and placed it in one of my stoneware bowls, since they are oven-safe.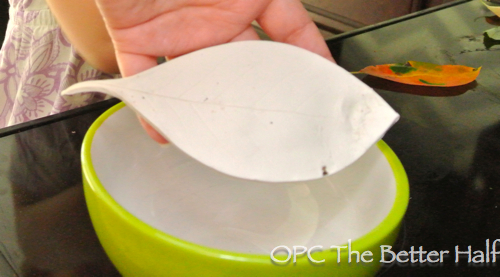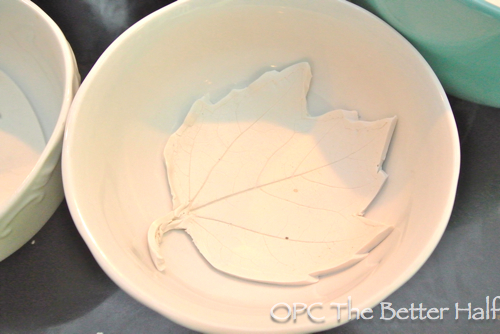 I baked the clay as directed on the package, removing from the oven and allowing to completely cool before removing the clay leaf from the bowl.
I was kinda worried that if I let them paint the bowls, they may not be pretty enough to display. I let that go and embraced the process! (It turned out that they bowls looked awesome and not at all painted by kids).
I gave the girls four different pools of acrylic paint, in fall colors, and Q-tips for each color and let them go at it! Tip: Yellow and gold paint did not look as good on the final product, so we stayed clear of those colors.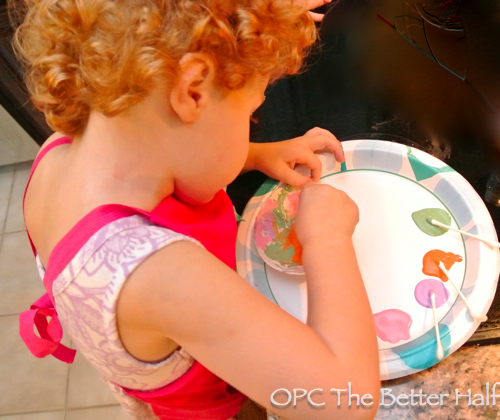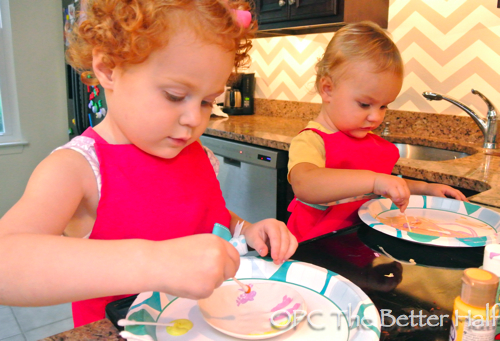 Then, after the acrylic had dried, I lightly spray painted the bowls with gold metallic spray paint.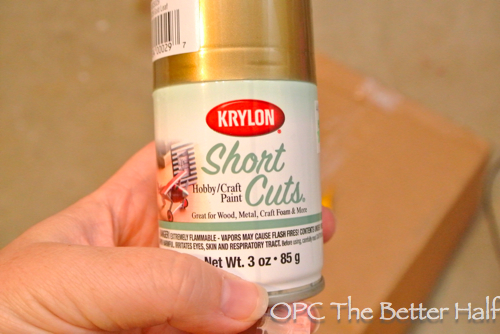 Done and beautiful!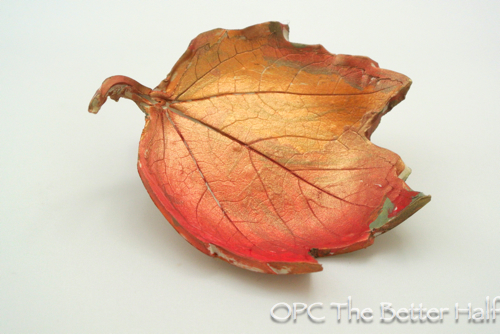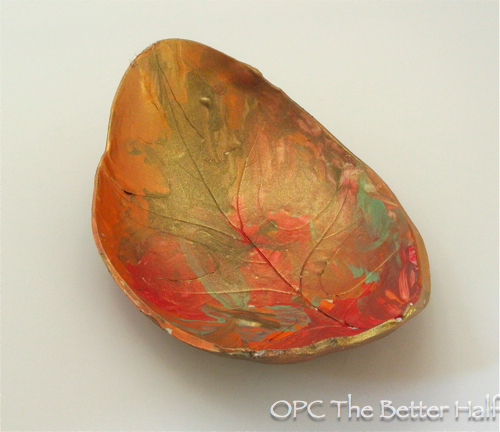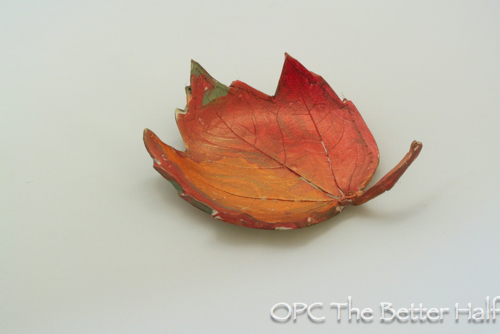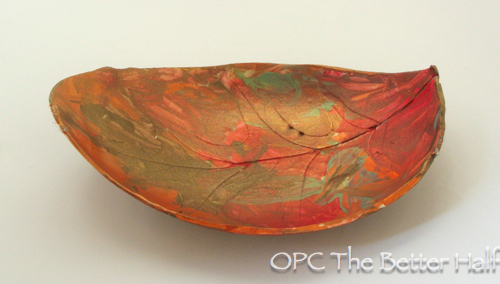 What do you think? Where would you put an autumn leaf?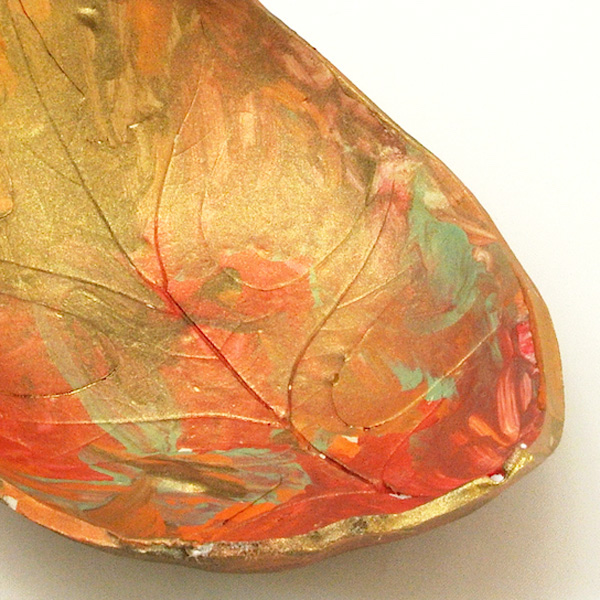 As Always, thanks for reading!