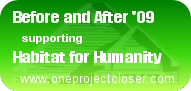 Our next Before and After comes to you from Melissa and Nick in California. They purchased a great home but the backyard was in need of a lot of attention. After some serious work, they have a beautifully landscaped yard. I think you'll agree, the new backyard looks amazing.
Melissa and Nick win a $25 gift card to Amazon, Lowes, or Home Depot, and we'll make a $35 donation to Habitat for Humanity in their honor. Plus, they also have a chance to win our end of Summer contest for a $150 gift card to the home improvement store of their choice.
Read on for a very inspiring Before and After and our weekly Habitat Quick Fact.
Backyard Makeover by Melissa and Nick
We purchased a great California mid-century modern house late last fall after nearly a year of house-hunting.  It has floor to ceiling windows along the back, and since the great weather here allows us to dine and hang out outside for most of the year, our first goal was to spruce up the backyard.
Before…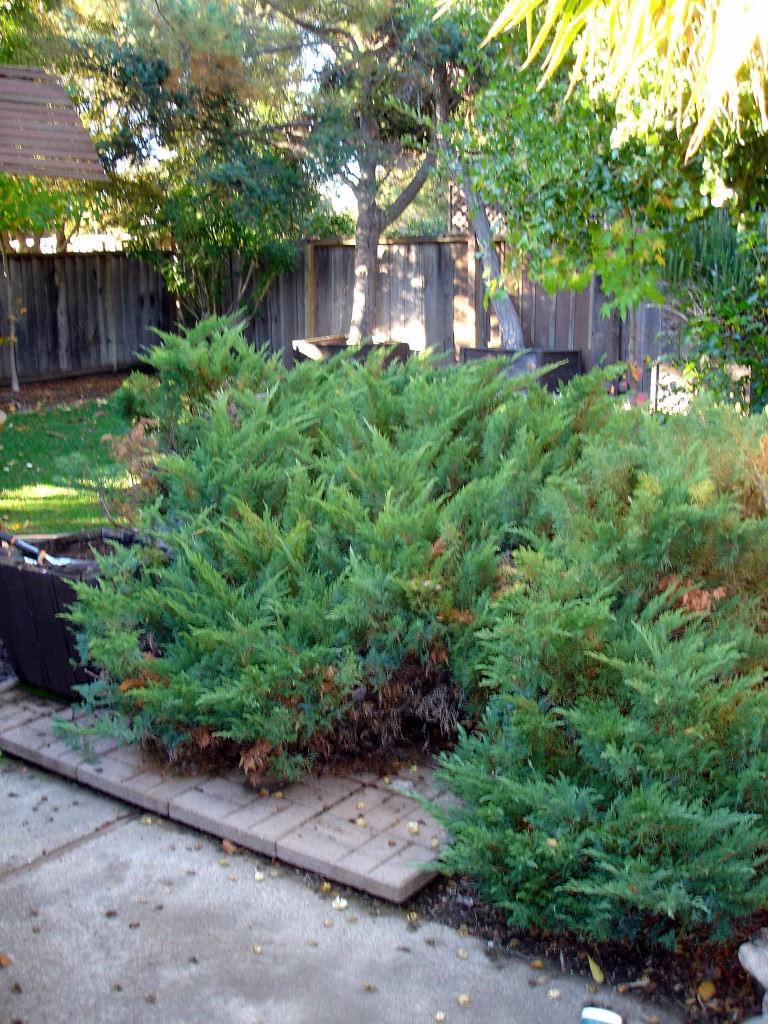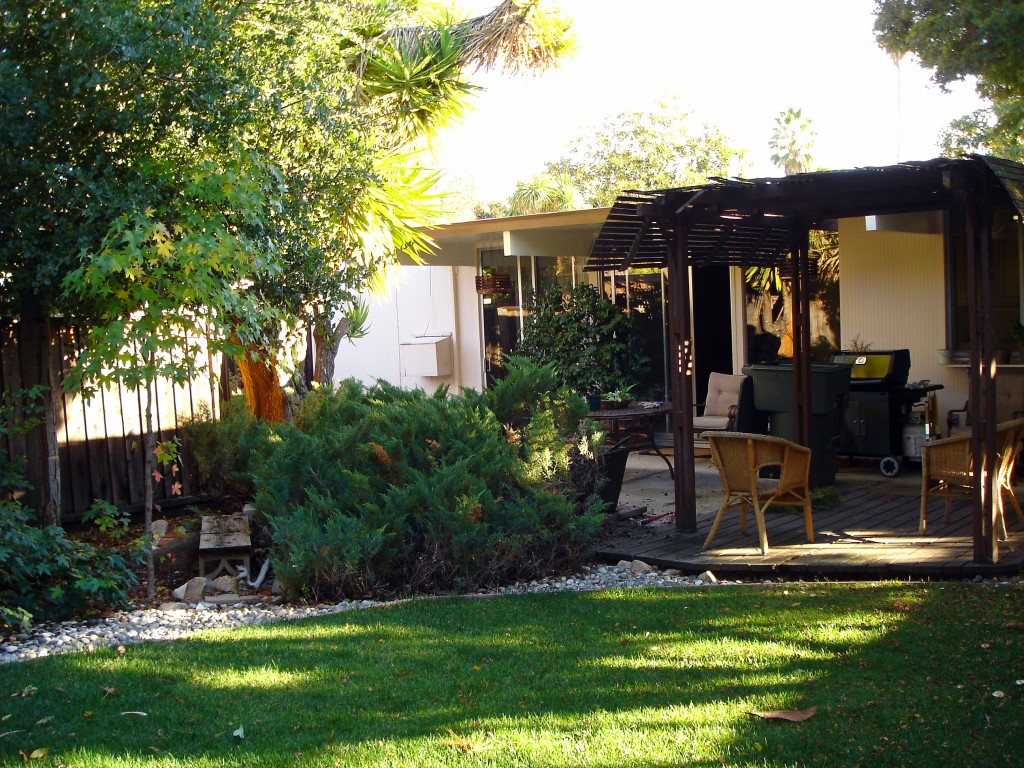 We spent every weekend for the first three months cutting out the juniper bush, then we knocked down the old arbor. We spent the next few months digging up juniper roots. In the meantime, we had decided on some sort of patio to replace the juniper, and I came up with the idea to extend the river rock that already surrounded the lawn between 24 inch square pavers. Juniper scratches and several thousand pounds of rocks and pavers to show for it later, and just in time for the first heat wave of summer, we are enjoying our new backyard.
After…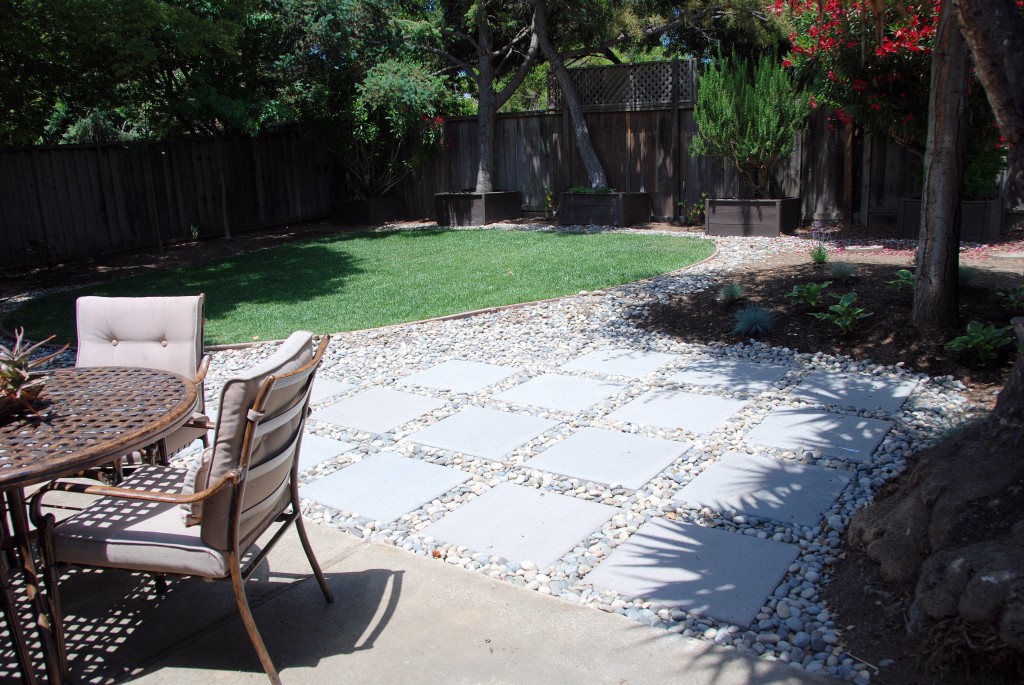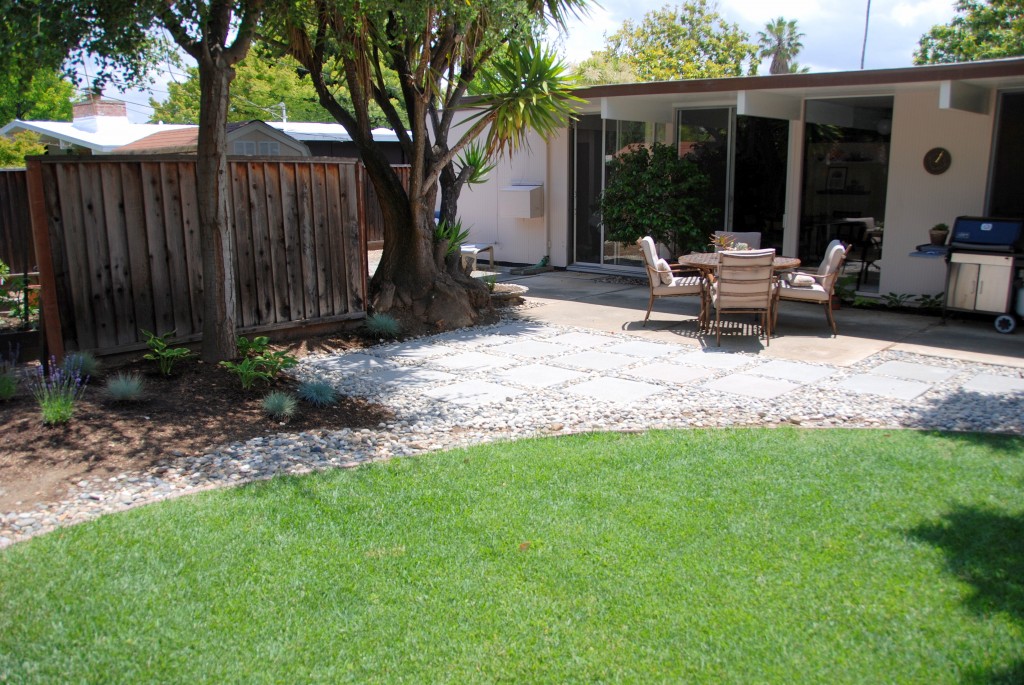 The extra bonus of this project was that, with the exception of the new pavers and a few other patio materials, we recycled nearly everything else! At Christmas I made wreaths out of the juniper. We used boards from the old arbor to make two raised gardening beds, and big rocks we found under the juniper to build three more. As we dug up the juniper roots and the area for the new patio, we sifted the rocks and pebbles from the dirt. The pebbles became the first base layer of patio base, and we filled the raised beds with the dirt, and amended it with free compost (yes, made from yard clippings!) from our local waste hauler. Our first harvest of tomatoes and zucchini was ready a few days ago.
Gardening Beds…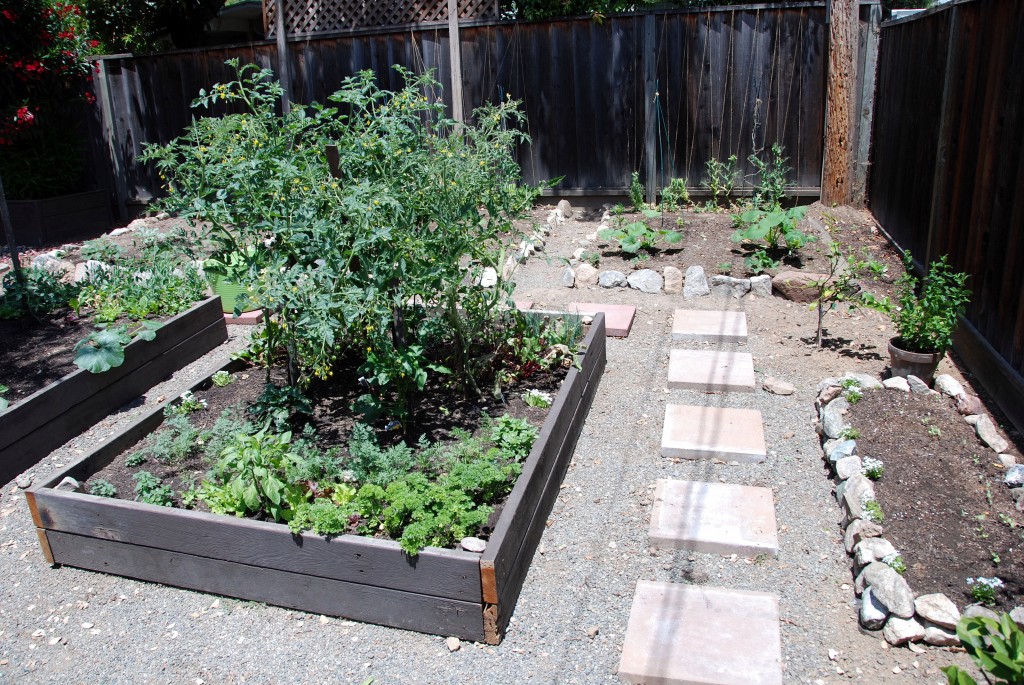 For less than $1000 and a little bit of hard work, we are pretty happy with how it turned out.
Habitat Quick Fact
From the Habitat site about Government relations and advocacy:
We believe that every man, woman and child should have a safe and affordable place to live. While building homes is central to our mission, it is only one piece of the puzzle.

Help us advocate to change the systems, policies, attitudes and institutional behaviors that lead to inadequate housing and homelessness.
Take action now by sending a message to your elected officials. Register to be an advocate and receive periodic news and action alerts. Learn more about public policies that can bring about change for more affordable housing around the world.
We're making a $35 donation to Habitat. Want to match our donation? Click over to Habitat's online donation page.
Enter Your Project!
Got your own before and after story? Tell us at beforeandafter@oneprojectcloser.com.