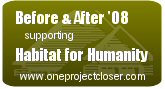 This week's Before and After is brought to you by Andy.  Andy rents a room in a townhome in Odenton, MD.  He helped the owner (Chris, a writer over at Green Gardenista) remodel the basement.  The transformation is pretty incredible… Andy's the kind of roommate you want to have!
As a result of Andy's submission, One Project Closer will make a $25 donation to Habitat for Humanity in his honor.  Andy is also now entered into our contest for a $50 home improvement gift card.
Read below Andy's post for our weekly Habitat Quick Fact, and also for the link where you can match our contribution.
Basement Remodel by Andy
I recently took a major part of cosmetically transforming my cousin's basement. This is the finished part of his basement in his three story early 1990's built town home. The previous owner's style was a bit dark and to some extent outdated. So, it was time to bring it up to date and add some very nice features.
The project included a fresh coat of paint on the walls, ceiling and trim; installing new light fixtures and adding recessed lighting in the main room, adding dimmers for the main room and adjacent hallway, changing all the outlets and switches over to white, replacing the carpet, adding a small tile foyer inside the sliding door, updating his home theater to one that is better than a movie theater (in my opinion of course) and all the little updates that go along with a project like this.
After the project was done the basement feels far more inviting and looks amazing. We did all of the work ourselves with the help of some very good friends, other then installing the carpet. I would like to thank those of you that helped by both putting your thoughts, opinions and hard work into this project!
This is a series of before and then after pictures starting at the top of the stairs and working your way through the basement to the main room. Hope you enjoy!
Before Pictures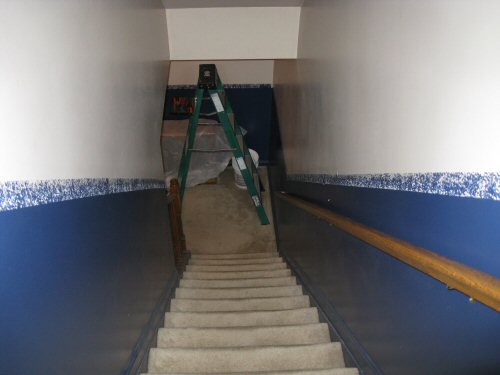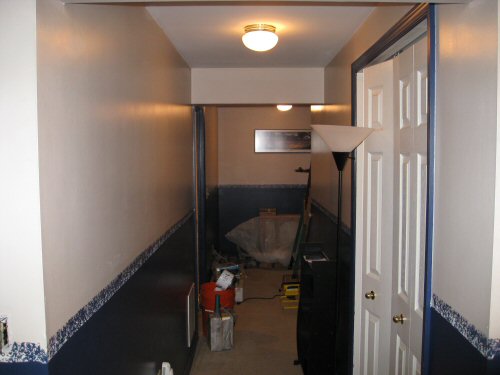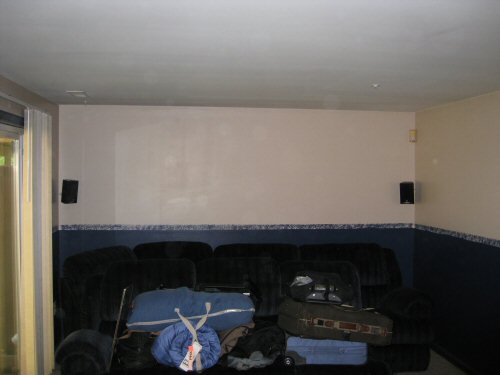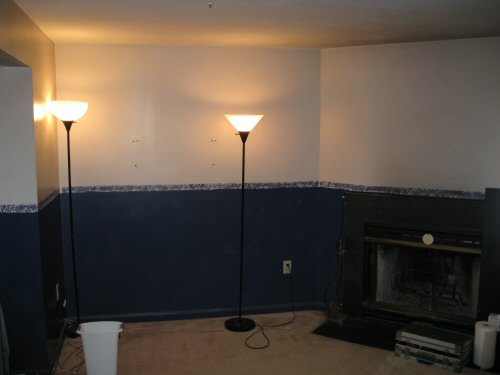 After Pictures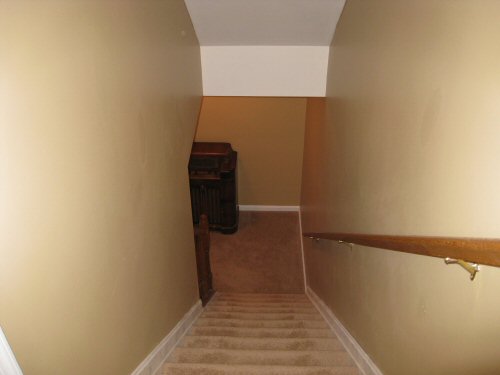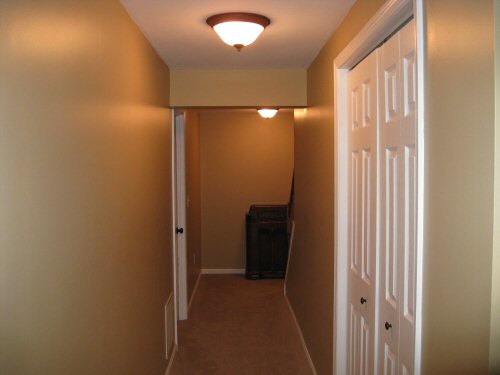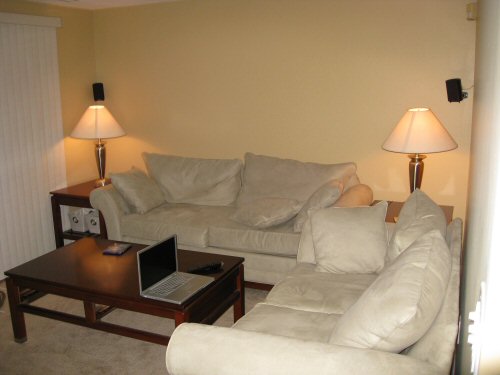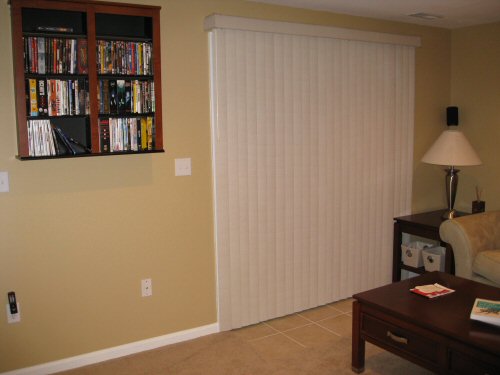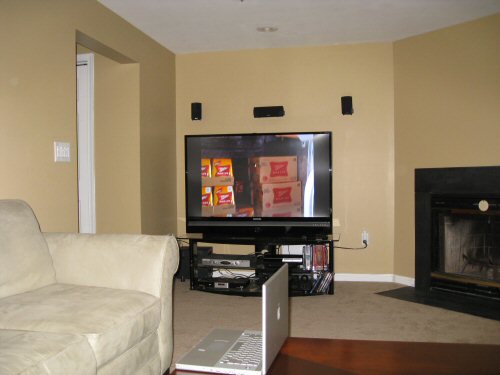 Thanks from All of Us!
Andy, thanks so much for your submission.  The basement is a truly fanastic transformation, and the first basement makeover we've had submitted this Summer.  I particularly like the new ceramic tile landing… very nice touch.
Habitat for Humanity Quick Fact
Do you find yourself in the position where you can't contribute a sizeable amount of money to Habitat, but you could afford to make them a low-interest loan?  Perhaps you have money in certificates of depost earning only 2-3%.  You can't afford to give that money away, but you could be putting it to better use, helping finance homes, while at the same time still earning a modest return for you.
If this is your situation, Habitat's investment program through the Calvert Foundation may be just the thing for you.   Check our their Investment Page to learn more about it.
If you're more interested in a one-time donation, you can find Habitat's online donation page here.
Summer Event 2008
There's still a few weeks left to submit your Before and After article to our event for Habitat.  E-mail your submission to oneprojectcloser@gmail.com in just about any format.
If you'd like to show your support for the event, consider writing an article on your blog letting others know about the event, or adding a sidebar graphic to your blog.
What do you think? Leave Andy a message and let him know how GREAT this transformation really was!