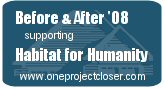 This week's Before and After is brought to you by Katie at In Pursuit of Our Place. Katie and Husband Kyle (and parents and friends) recently remodeled their previously closed in kitchen by blowing out a wall, installing a breakfast bar, and upgrading the cabinets, appliances, floors, and wall surfaces.
Even though not a requirement for our event, Katie provided a few inspiring "during" pictures from their project that are fun to look at, and give an idea of how the space was transformed.
As a result of their submission, OPC will make a $25.00 donation to Habitat for Humanity in their honor. Katie and Kyle are also entered into our contest for a $50 gift card at the end of the Summer.
See below Katie's post for our weekly Habitat quick fact (and our solicitation for your donations to support their very meaningful work).
Kitchen Conversion by Katie
My husband and I bought a house in Parkville in April, and started work immediately, completely gutting the kitchen, knocking down a wall into the dining room (then rebuilding it with an arch), adding hardwood, etc, etc. We have done the majority of the work ourselves, with help from family (dad's an electrician!) and friends, of course.
Before Pictures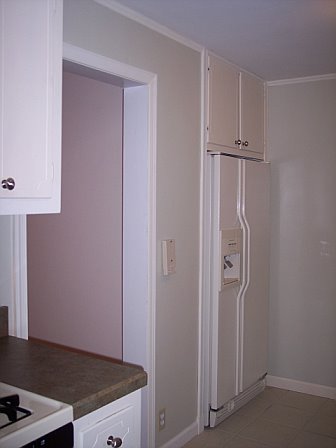 During Pictures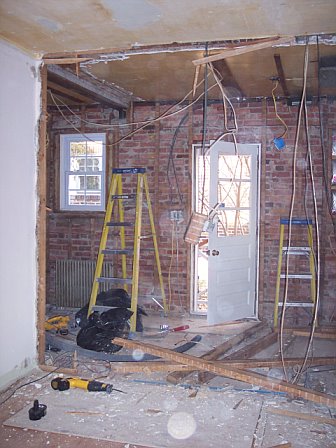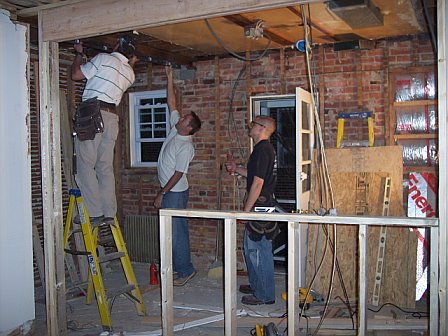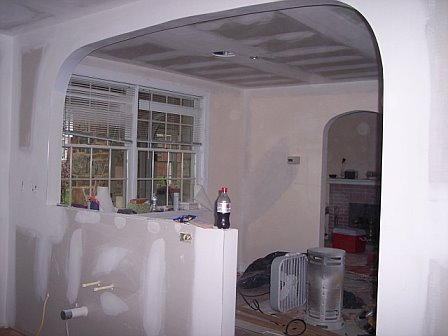 After Pictures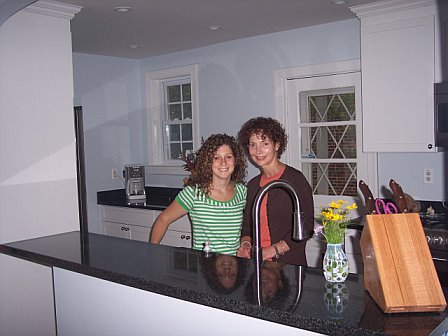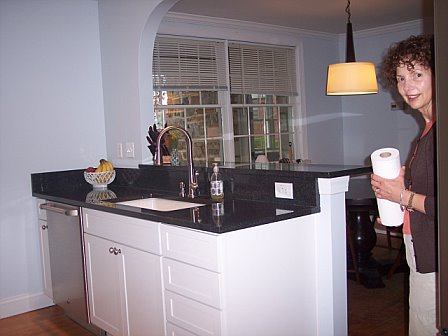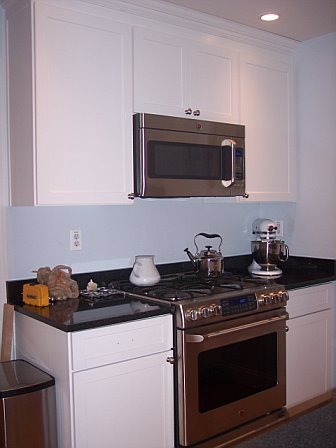 Thanks Katie!
Katie, thanks for submitting your kitchen remodel to our event! Your transformation is great, and very inspiring for folks considering blowing out a wall to open up their own kitchen.
Habitat Quick Fact
On Habitat "ReStores", from Habitat's Web Site:
Habitat ReStores are retail outlets where quality used and surplus building materials are sold at a fraction of normal prices. Proceeds from ReStores help local affiliates fund the construction of Habitat houses within the community. Many affiliates across the United States and Canada operate successful ReStores—some of which raise enough funds to build an additional 10 or more houses per year.
You can find the Habitat ReStore located nearest to your house using Habitat's handy ReStore locator. You can't beat the combination of good deals on building supplies, while at the same time helping families in need in your area.
If you'd like to make a financial contribution to Habitat, you can find their online donation page here.
Nine More Weeks – Nine More Openings!
We're four weeks into our Summer 2008 event, and there's still plenty of time to submit your article. You can e-mail it in just about any format to oneprojectcloser@gmail.com. For a list of the submissions we've posted so far, just follow this link and scroll to the bottom for a list.
If you haven't done so already, you can also support this event by placing a sidebar graphic on your blog,
What do you think? Leave a comment here and let Katie and Kyle know what you think of their remodel. After you read here, stop over to Katie and Kyle's blog: In Pursuit of Our Place!