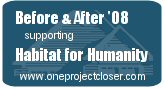 This week's (belated) Before and After is brought to you by Carol.  Carol didn't send a blog address for us to link back to her, but I think you'll agree after seeing her submission that she ought to have one!  Carol's kitchen remodel really brings the space out of the disco era…
As with every week, Carol's submission earns her an entry into our contest at the end of the Summer for a $50 home improvement gift card.  OPC will also make a $25.00 donation to Habitat for Humanity in Carol's honor.
1970s Kitchen Gets a Lift by Carol
We moved into our 1930's house in Dec '07.  The kitchen was remodeled in the 70's and definitely was stuck in that era!.  We removed the ceiling tiles with fluorescent light fixtures, scraped away brown floral, glued-on carpet and installed self-adhesive tiles, painted cabinets, replaced the countertop, sink, faucet, updated the hardware, and tiled a backsplash.
Before & After Pictures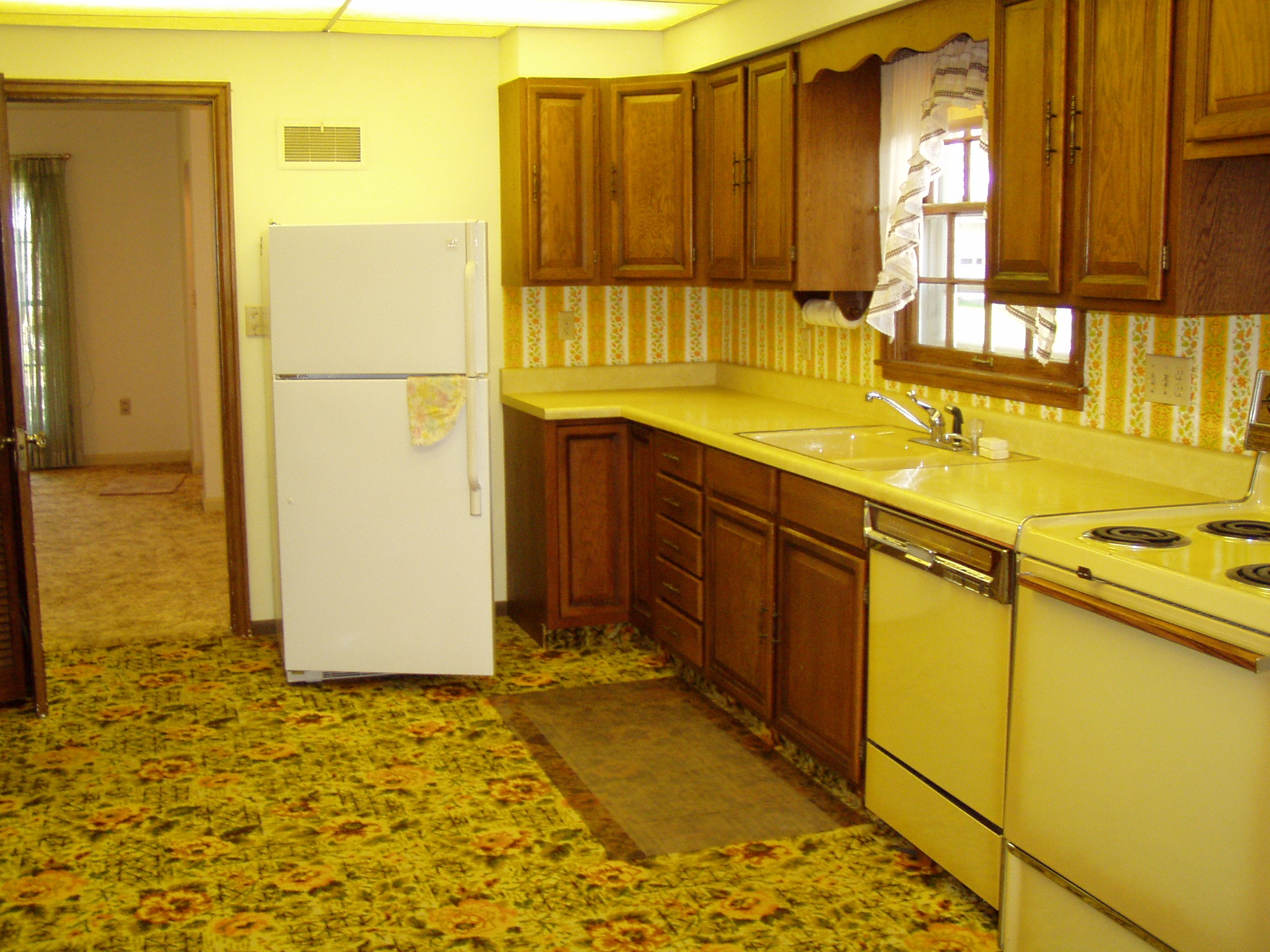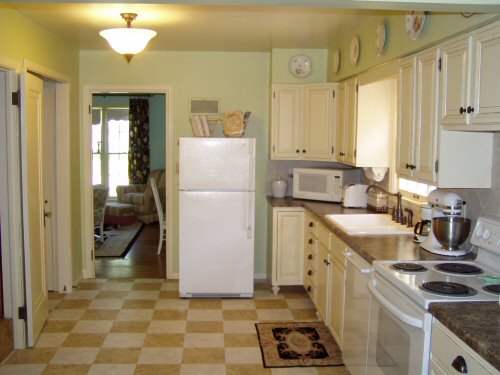 Thanks from OPC
Carol, on behalf of the four of us here, thanks for the submission… It was short, sweet, and quite the transformation! Congrats on your new kitchen!
Habitat Quick Fact
From Habitat's Web Site: [bolding added]
With Hurricane Gustav barreling toward the U.S. Gulf Coast, Habitat for Humanity is mobilizing for response to long-term affordable housing needs.

In the aftermath of this disaster, Habitat will work in collaboration with partner organizations to help the victims of Hurricane Gustav recover and rebuild based on their specific local needs. You can help by donating now.
There's no question that the clean-up and rebuilding effort this year is going to be significant.  Please consider making a Gustav-designated donation in the next few days as they plan their response.
What do you think? Has Carol's kitchen transformation inspired you?  Leave a comment here and let us know!