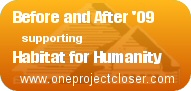 This weeks Before and After comes to you from Ann Arbor, Michigan. Renee and Sean took an outdated, 1970's kitchen, and gave it a fabulous new look.
As always, Renee and Sean will receive a $25 gift card to Home Depot, Lowes, or Amazon, and we'll make a $35 donation to Habitat for Humanity in their name. Check out the Habitat Quick Fact for ways you can get involved too!
1977 Kitchen Renovation
This is the kitchen of our first place located in Ann Arbor, Michigan. This house was built in 1977, and although the previous owners of this house did a pretty good job maintaining everything, still we have been planning on renovating the kitchen ever since the day we moved in.
The Before: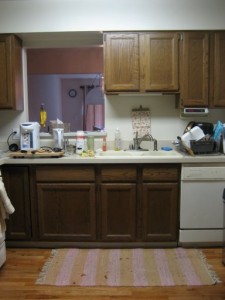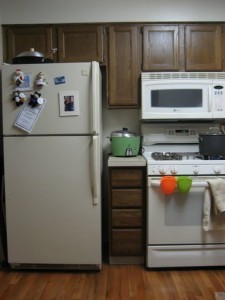 Finally we got a chance to do a kitchen reno two month ago! This used to be a standard 10×10 L shape kitchen with old cabinets, white appliances and a 70's service window looking into the dining and living rooms. We knocked out a whole wall used to be standing between foyer and the kitchen, by doing so we are able to create a simple/modern looking breakfast nook inside the kitchen.
In addition, we enlarged the service window (to the biggest possible size) to create an airy and open feel of the entire space. By replacing all cabinets and appliances we gave our first-owned kitchen a brand new look.
The Beautiful Afters: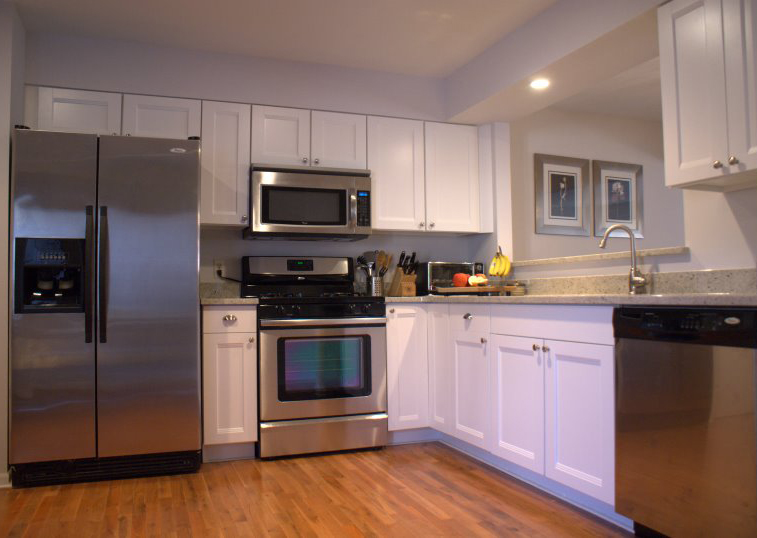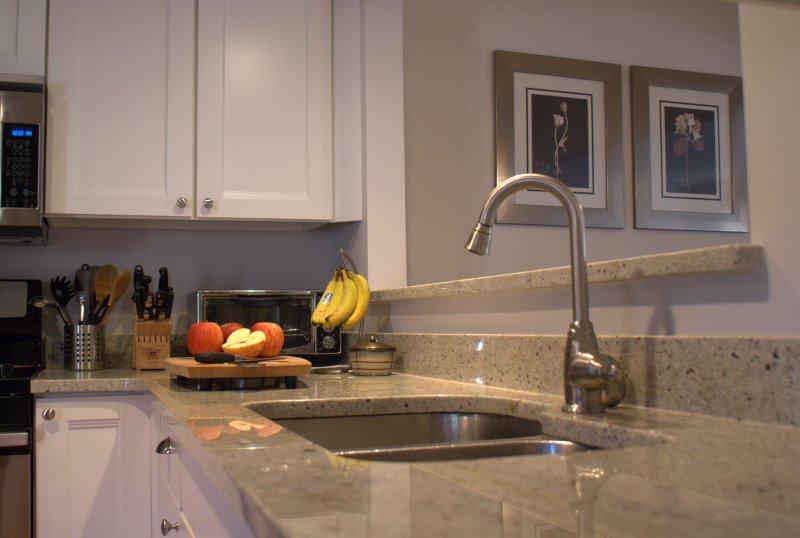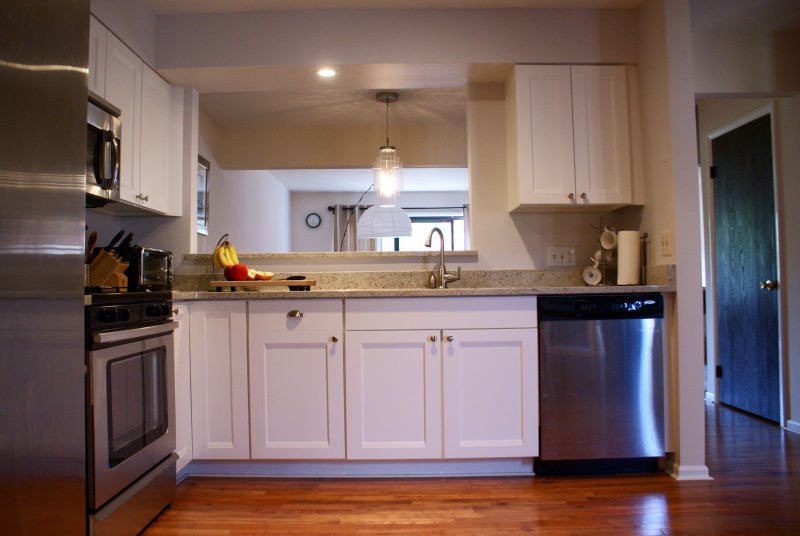 Habitat for Humanity Quick Fact
We're making a $35 donation to Habitat for Humanity in honor of Renee and Sean. To make your own donation, simply follow this link to Habitat's online donation page. From Habitats site:
Cars for Homes – Habitat for Humanity's car donation program

By donating a car to Habitat's Cars for Homes™ car donation program, you help your local Habitat for Humanity affiliate build houses in partnership with families in need of decent, affordable shelter.

It is quick and easy to donate cars, trucks, boats, RVs, motorcycles, construction equipment or other vehicles — running or not! Plus, when you donate your car, your vehicle donation may be eligible for tax deduction purposes if you itemize. (Consult the IRS or your tax adviser for details.)
To donate a car, truck, boat or RV, call (877) 277-HFHI (4344) or donate online.
Submit your Own Before and After
There's still a lot of time left this Summer to submit your project for a chance to win our weekly competition for a $25 gift card, or the grand prize for a $150 gift card! Send your entries to beforeandafter@oneprojectcloser.com.