The Benjamin Moore Paint Company was started by, you guessed it, Benjamin Moore in 1883. Since that time, this award winning brand has grown to offer the "finest paints, stains, and finishes across North America." Having used many competitors products like Sherwin Williams, Behr, Valspar, Duron and Ralph Lauren, we were curious how Ben Moore paint would compare and if it could live up to the hype.
To date, we've tested two lines of Benjamin Moore paint and can share over three years of durability results. In this article we'll discuss paint selection, availability, price, coverage and longevity.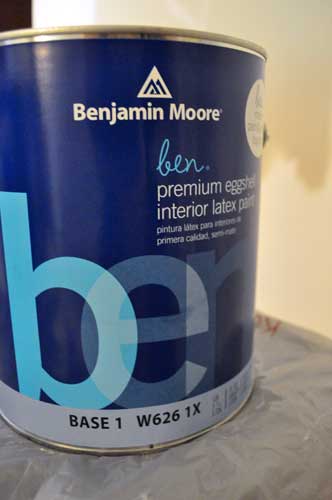 Editors note: This post originally ran in July of 2008. Since that time we've received lots of comments, feedback and suggestions. In an effort to continue providing accurate information, we've updated this post, and conducted additional testing. Many of the comments may no longer be applicable after this update, but we've preserved them to incorporate reader insights.
Benjamin Moore Paint Review
Paint Selection
At every opportunity, we've been impressed with the variety and selection Benjamin Moore provides – the colors are stylish and fresh. You can explore the complete catalog of more than 3,400 paint colors online, and view color combinations suggestions based on your choices.
You can even order 1 pint samples online to "try on" a color before making the final purchase. With 1 pint (16 oz) you can apply two coats of paint on approximately 32 sq ft. Orders of two or more colors include a 1″ paint brush, and orders of four or more ship free.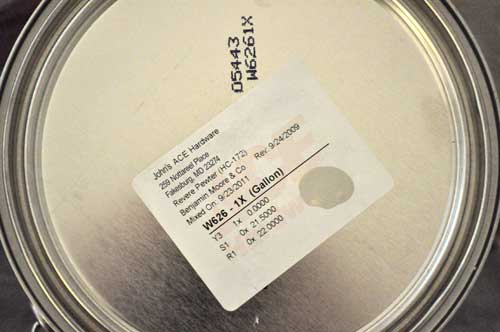 Availability
You won't find Ben Moore at your local Lowe's or Home Depot. From the very beginning, BM paint has been sold only through independent retailers. They boast a distribution network of over 4,000 stores across North American including Signature stores, paint and decorating stores, lumber yards and hardware stores. We used the store locator and found several retailers nearby.
This distribution method must be working as Benjamin Moore was rated highest in customer satisfaction with interior paints by J.D. Power and Associates 2011. Click this rating guide to see the details and how the competition ranked.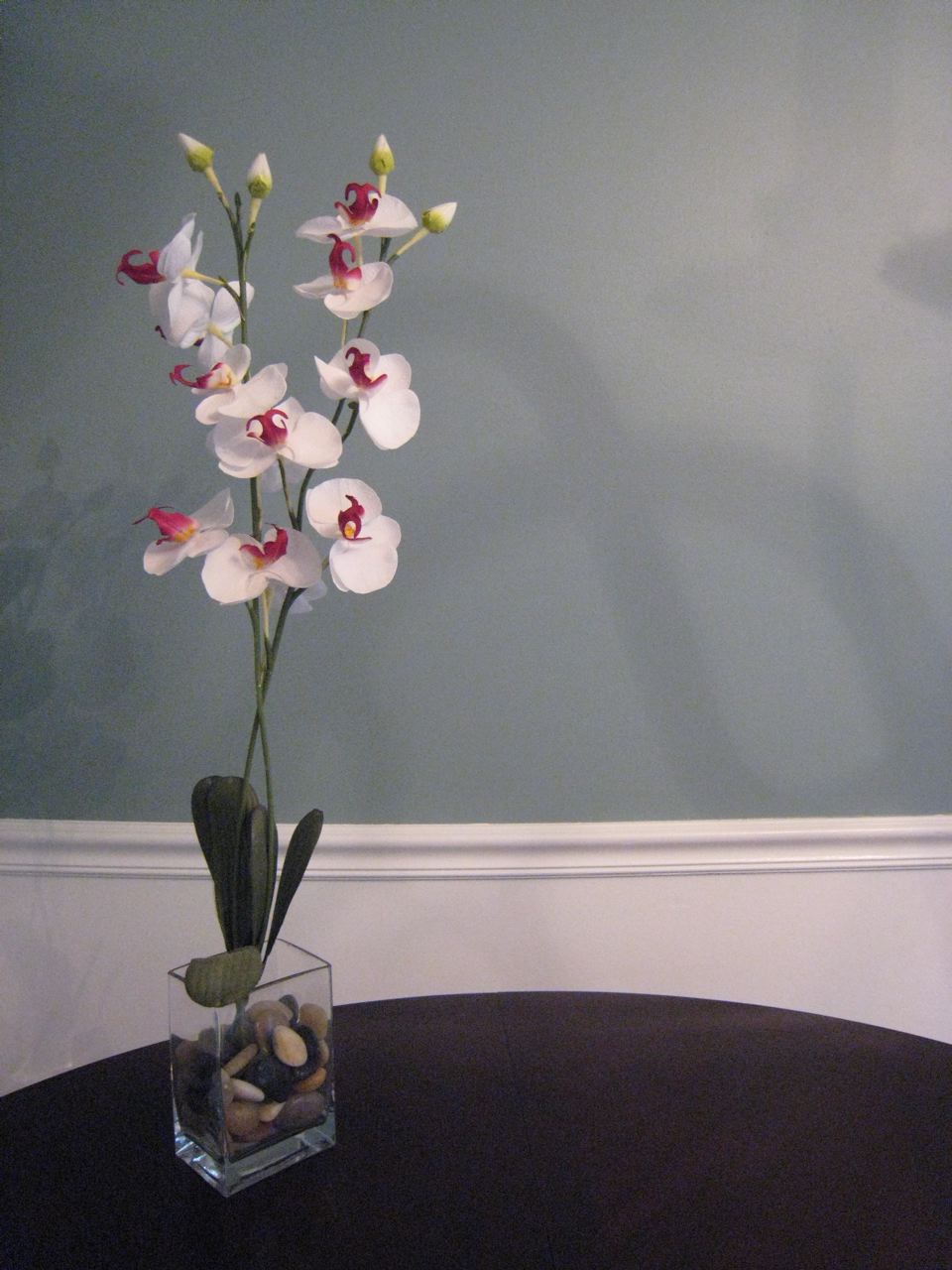 Regal Classic Sea Star
Product Lines
There are four main Benjamin Moore interior paint product lines- Aura, Natura, Regal and ben Interior. Each line emphasizes different qualities and carries a different price tag. Prices have risen since 2008, however Benjamin Moore has eliminated hidden costs for color tinting that were not always included.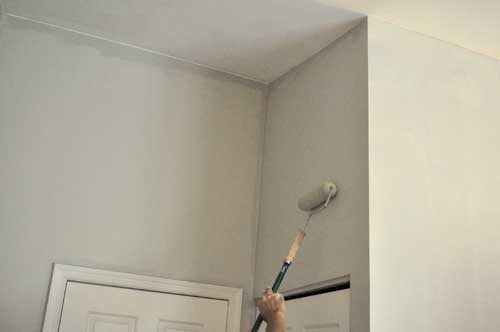 ben Interior Revere Pewter
Coverage
We've tested the Regal Classic and ben Interior product lines and found both to provide smooth, even coverage. One gallon of paint should cover roughly 400 sq ft which we found to be true. Unfortunately, in all of our product testing we had to apply a second coat despite already having primed the walls. Neither line claims one-coat coverage, but for the price, we expected better.
Durability
After three years of daily living (and abuse), we've found Regal Classic eggshell to provide superior durability. Ben Moore delivers on the claims that painted surfaces are easy to wash and clean-up. Plus, none of the paint came off, and the walls still look beautiful.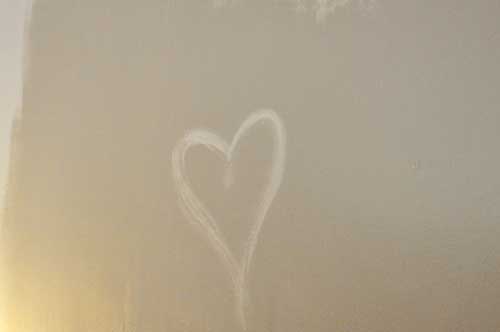 Final Thoughts
In conclusion, we were impressed by the color selection and the smooth application. Many retailers in our area carry all the Ben Moore lines of paint so availability was not an issue. Coverage was a little disappointing especially because Ralph Lauren has a similar price tag and provides true one-coat coverage.
What do you think? What's your experience with Benjamin Moore paint?