Of all the things I said would never happen. Seriously, we always say an emphatic "NOPE" when people ask. Even the kids tell everyone its never gonna happen. But, I guess now we have to take it all back. I guess "NOPE" didn't mean never, like we thought it did.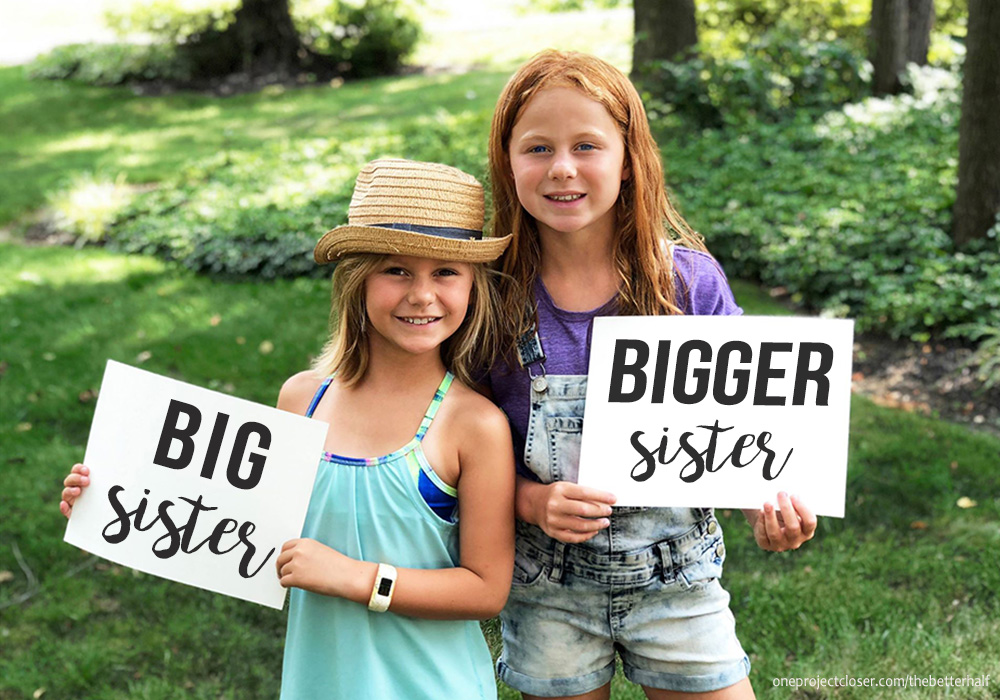 We are super excited to announce that we're making Izzie and Lucy big sisters in the beginning of August!!
I hinted on Instagram and Facebook with a big project that Ethan has been working on to prepare for our big addition and a few people guessed it. WOOT!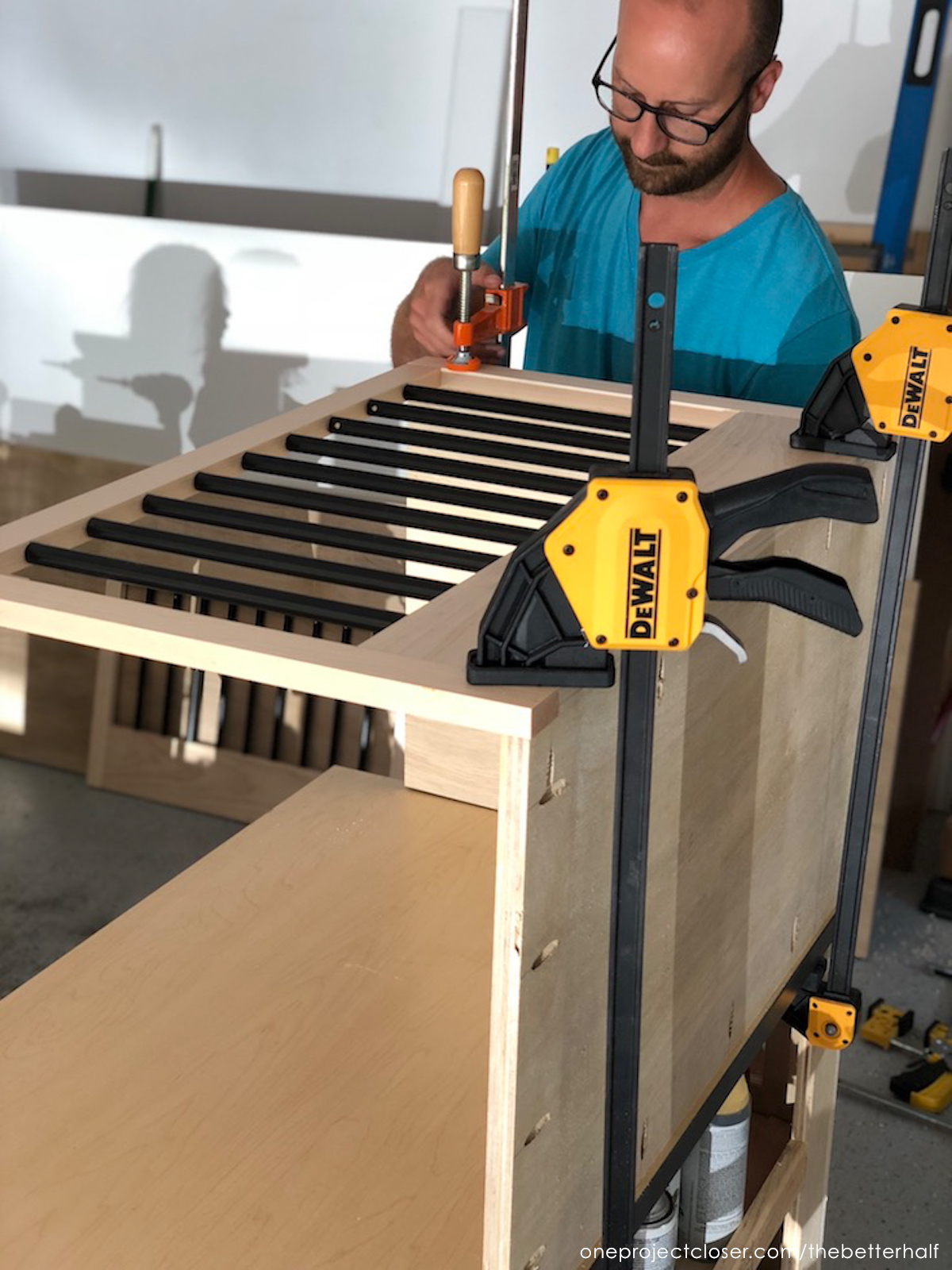 That's right….we're going to parents to a super sweet, precious little….PUPPY!!!
Okay, so it was a bit of a jerk move making you think I was pregnant. And actually I would have been less surprised by a baby than a dog. I am NOT a dog person. But we recently all went on vacation with my sister and her new Yorkie puppy and all fell in love. He was the sweetest, and SO FUN! Plus, in the past dogs have always created anxiety and excitement for our kids, but this was so different. He was calming and sweet too. We realized that maybe our family does need a furry addition.
We found a semi-local breeder in PA and will be getting our Morkie puppy in early August. This is Lucy with the Puppy when we drove up to meet him a few weeks ago. In the meantime, Ethan is building a dog crate end table and the rest of us and working hard to prepare and train our selves on training a puppy! Say a little prayer for us! LOL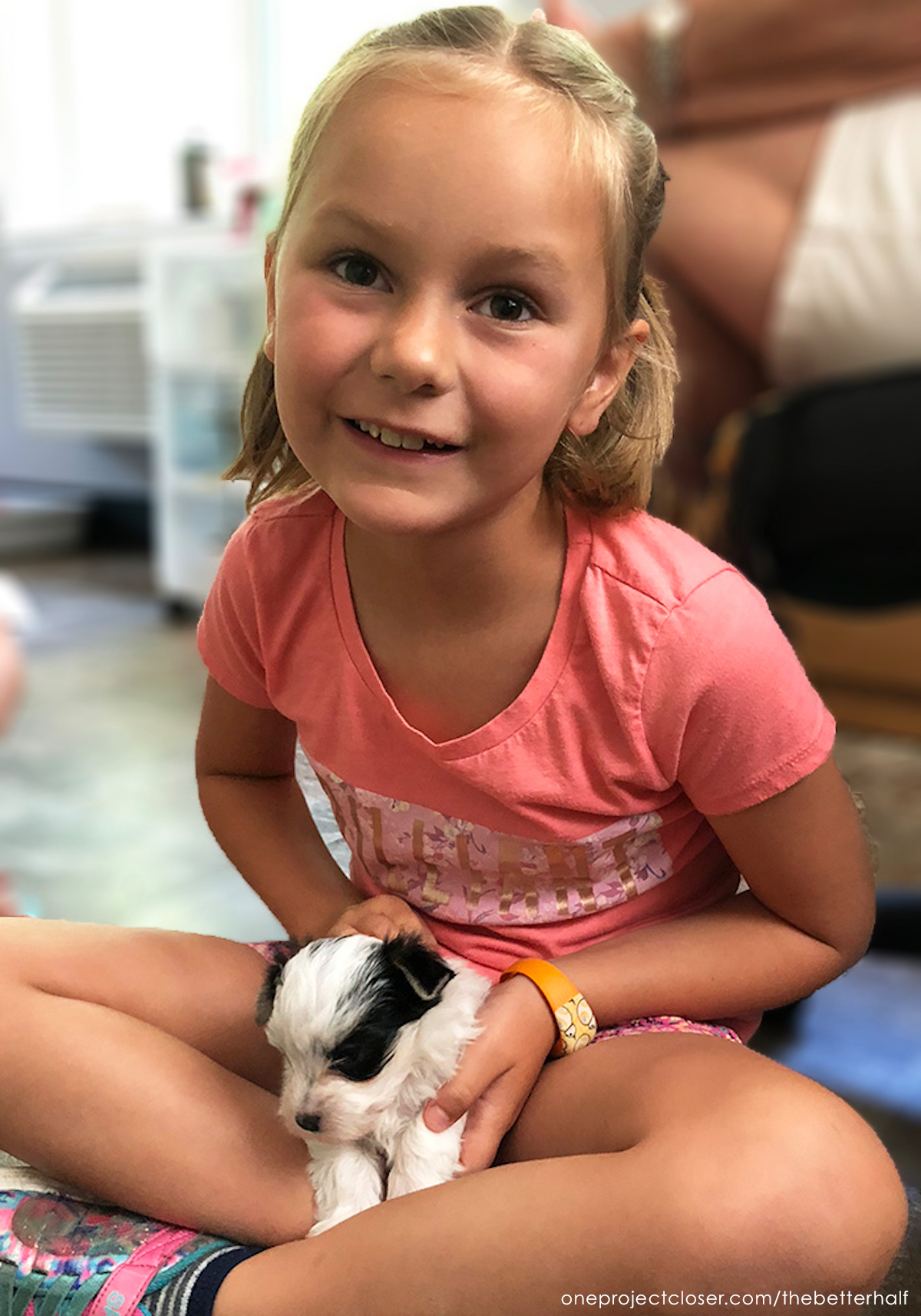 More updates will be coming and hope you had a good chuckle today at this. MUAH!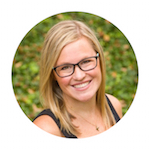 Jocie Hagan
One Project Closer
Come say hi on Facebook, Instagram, & Pinterest!

Want to learn to hand letter and make amazing, personal decor for your home?
Learn now with Busy Girl's Guide to Hand Lettering!
**Use the code HAPPY5OFF to get $5 off the course price**