The built-ins at Fred and Kim's house are nearly complete, and I thought it was time to update everyone on the progress. To give you some perspective, here's a look at their living room just after completing the hardwood flooring installation. Like many homes in the area, they have a floor to ceiling brick facade and hearth. The open space on either side is practically begging to be used for built-in cabinets.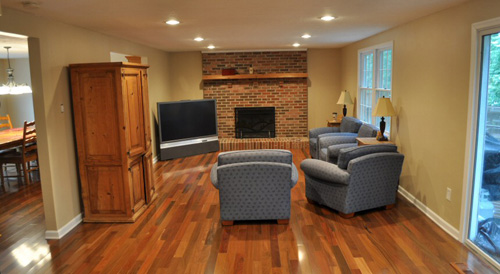 A lot of people grow tired of the brick, and they want to do something different. If you look around online, painting the brick is a popular choice. I've also seen people drywall right over it. Instead, Fred and I checked that the wall wasn't structural, and we decided to cut off the top portion.
We setup plastic barriers and donned masks and eye protection. Using a circular saw with a masonry blade and a grinder with a tuckpoint blade, we cut out two lines of mortar.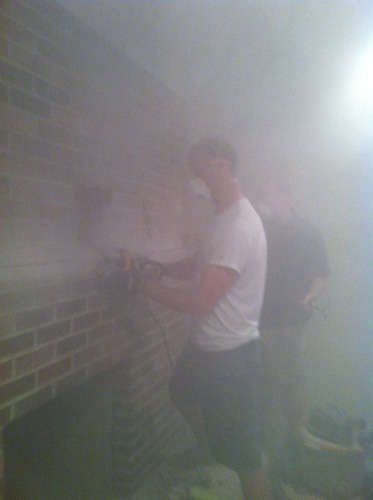 Next, we carefully removed the rest of the wall brick by brick. Behind the brick was the fireplace chimney and brick exterior. You'll notice we stayed well clear of the firebox and lintel. We didn't want to compromise the fireplace or put anything flammable too close.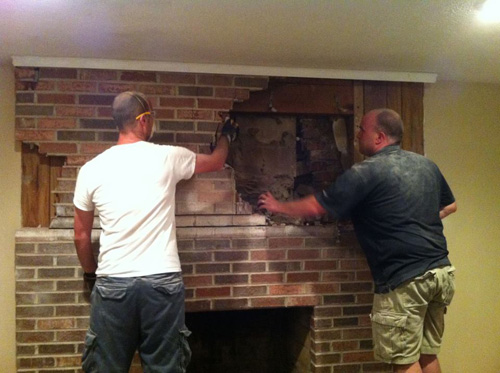 Fred framed the opening with 2×3's and used a concrete backer board to provide an additional layer between the chimney and the drywall. He chose concrete board because it's denser and a better flame-retarder than drywall. Fred also constructed a low-profile mantle using 1x material and a piece of molding.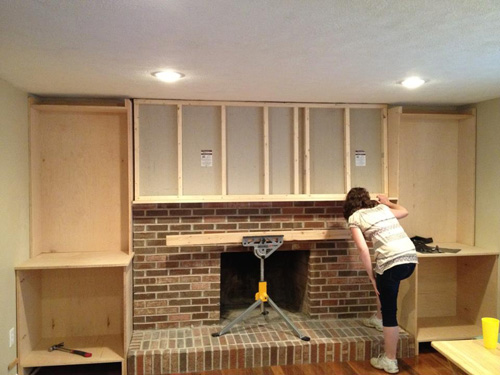 If you missed it, here's Part 1 and Part 2 of building the built-in cabinets. Mike, a carpenter that works with Steve Wartman, constructed the cabinets, and they turned out great.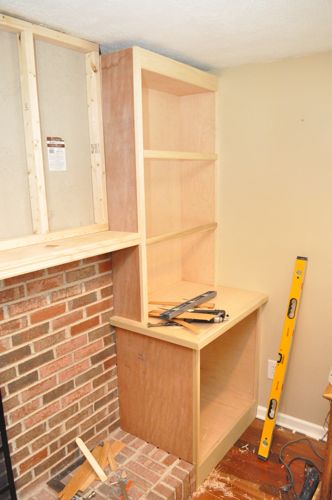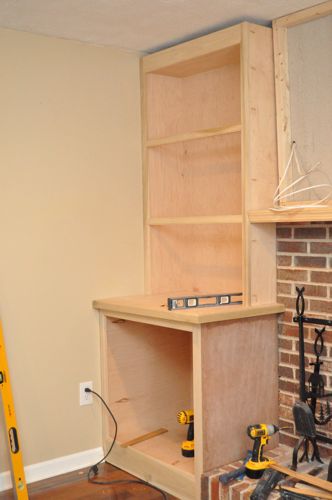 Fred and I fished A/V wires, and installed recessed lights, an outlets and a switch. We used rigid foam to insulate the wall and sealed the edges with Great Stuff. Fred and Kim have painted the cabinets with a protective enamel paint by Rustoleum.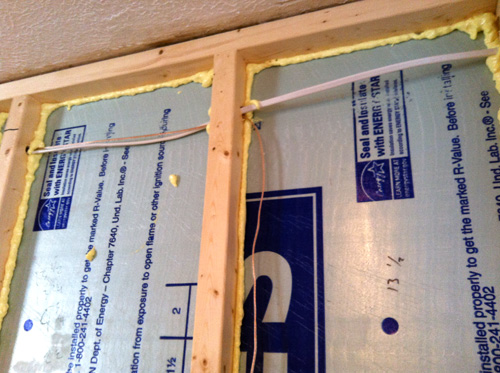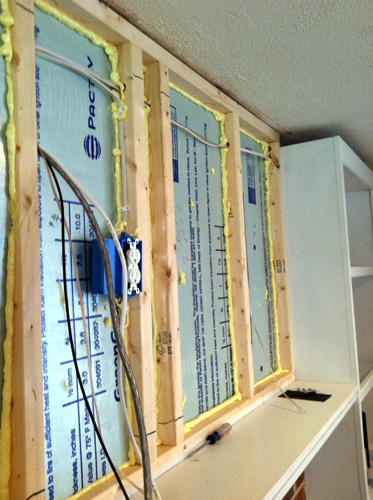 A few days ago Fred and I finally hung a piece of drywall over the fireplace, and we installed crown molding across the top. Fred also put up some box molding to frame the new speakers he purchased.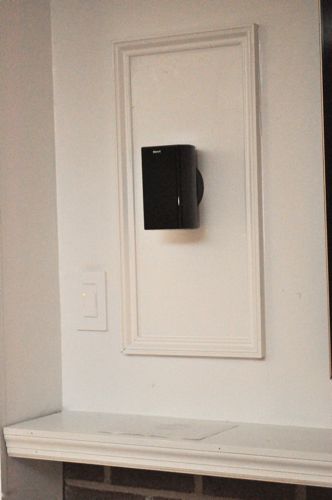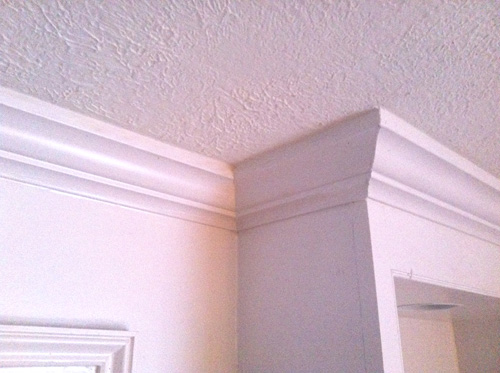 Fred and Kim have scheduled a local glass fabricator to come out and measure the shelves. They also plan on purchasing cabinet doors from an online retailer. I'll capture some pictures afterward to really show off all the work. So far I think it looks really classy.