As I followed Steve Wartman and his crew through the process of building a deck, many of you sharp-eyed readers noticed that the overhead power lines were very close to the new deck. When I asked Steve about it, he said the power lines were to be buried at a later date. Well that time arrived last week, and here's how they did it.
Burying power lines is not a very complicated task. However, it can be quite laborious without the right machinery, and a big part of today's Pro-Follow involves the Ditch Witch. A Ditch Witch is a gas-powered, walk-along trencher used for installing underground service lines, and Steve rented one for the morning.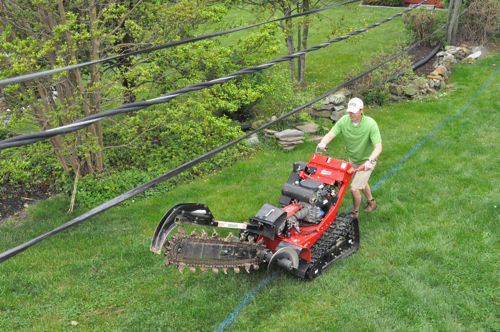 The chain features tungsten impregnated teeth that will shift most soil types easily.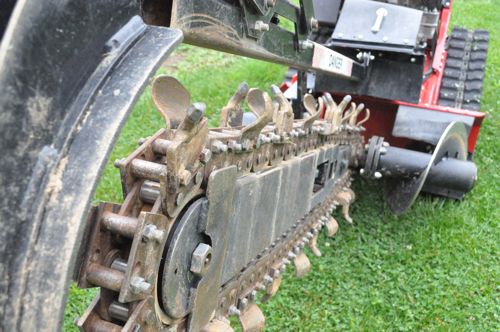 For this job, the guys needed to dig a 120′ trench to bury conduit at 30″ deep (per county requirements). Since Steve already had all underground lines located for the deck job, they did not need to repeat the process.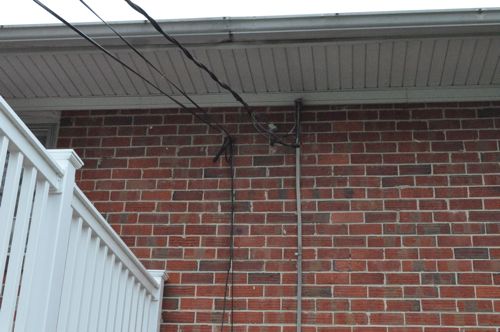 The conduit is 4″ schedule 40 PVC rated for above ground and underground use.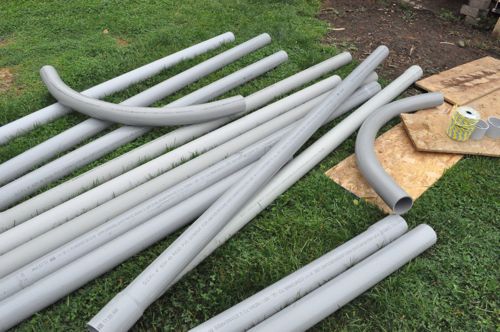 They started by marking the path of the trench underneath the existing wires to the utility pole. Conduit is somewhat flexible, and the line did have a gentle curve to avoid some landscaping.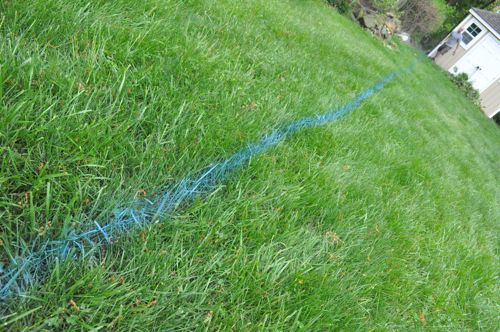 Using the Ditch Witch, they started trenching a path. You can see that the chain cuts through the dirt, roots and even rocks, while a shoot directs dirt to the side.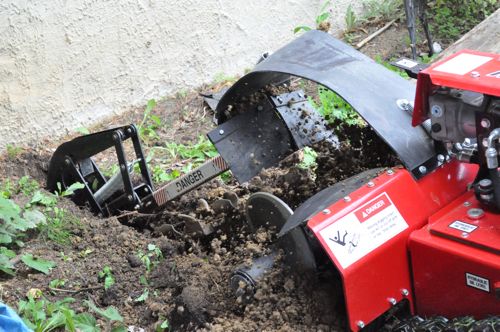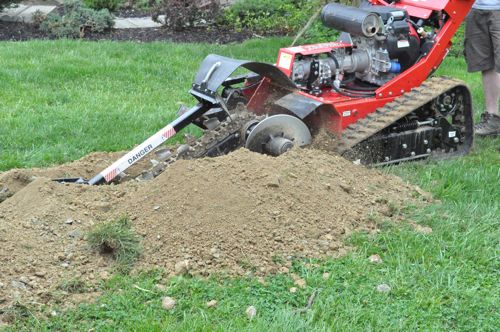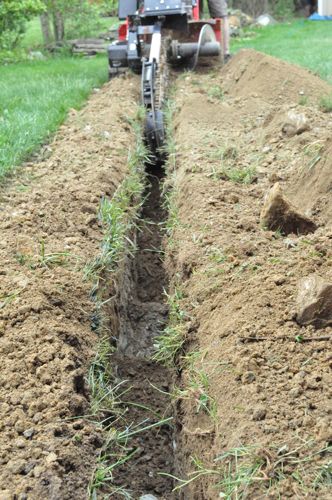 Periodically, they would check to make sure the trench was deep enough.
Next to the house and alongside the shed, everything had to be dug by hand. It was slow going, and I can only imagine how difficult this job would be without a Ditch Witch.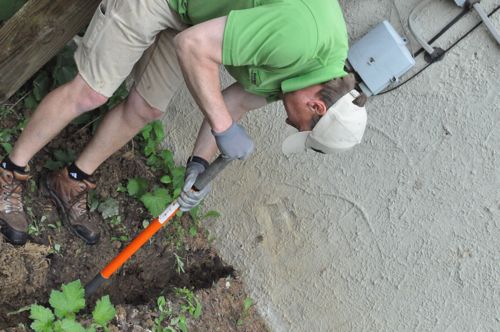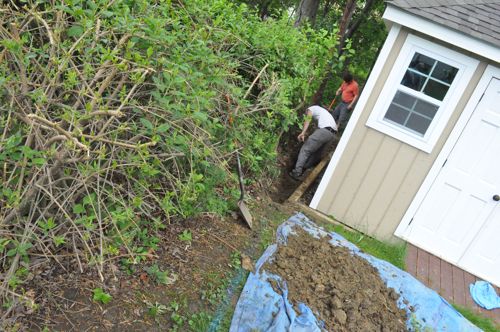 Once the trench was completed, it was time to lay conduit, and all the pieces were glued together with a PVC cement.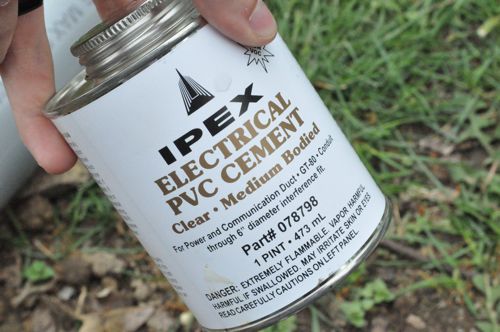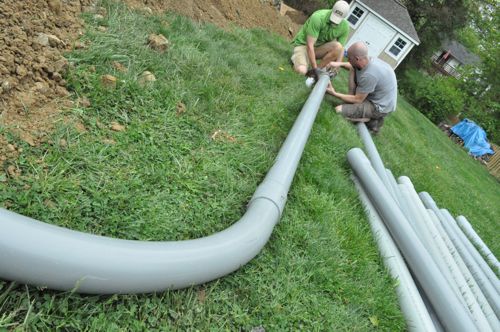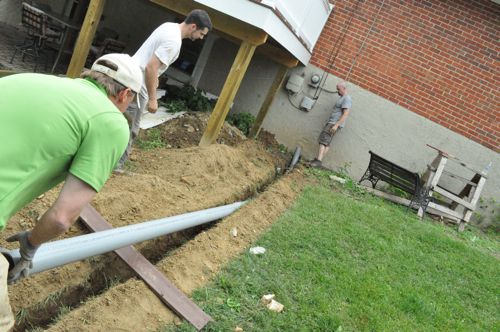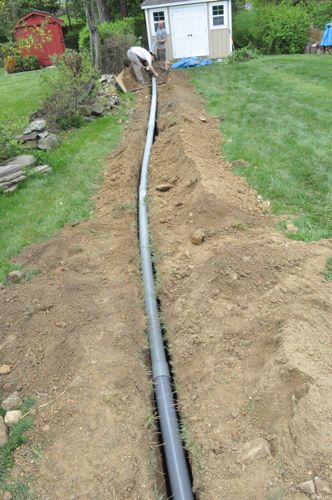 At both ends, they had a 90° elbow that extended a couple of feet above ground level. Steve had a reciprocating saw handy to cut the PVC. It turned out that wasn't necessary because the conduit was already to perfect length.
After the conduit was in place, they fished a 1/4″ pull rope through.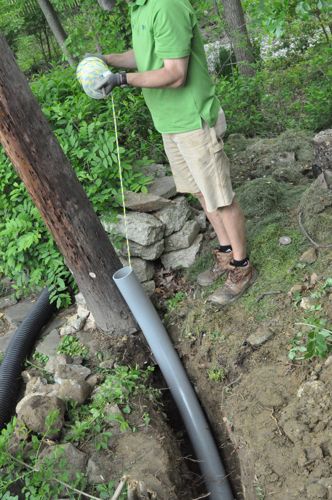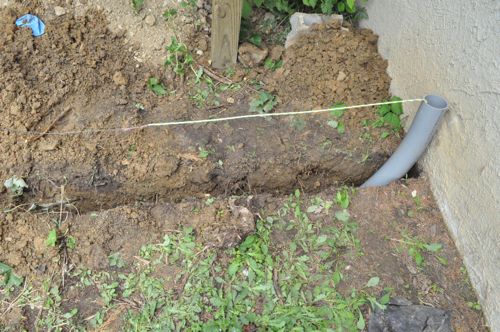 Tying off a generous length of excess rope, they capped each end with duct tape. BGE, the local utility, will come out and actually run the wires and make the appropriate connections.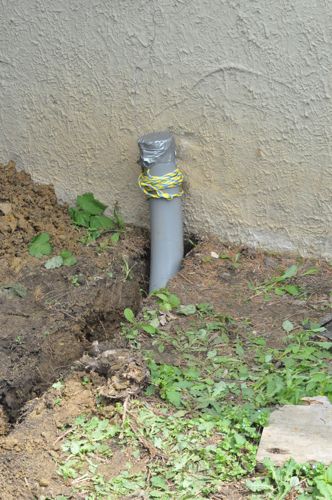 I expected that the county would need to inspect the trench before Steve's crew could fill it. However, that wasn't the case, and they backfilled the trench.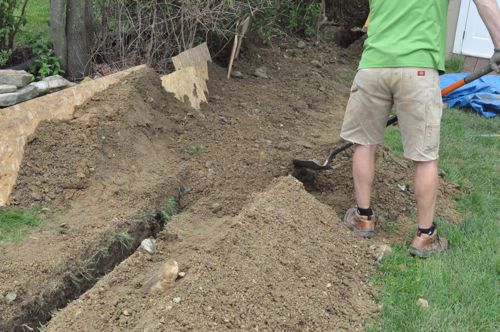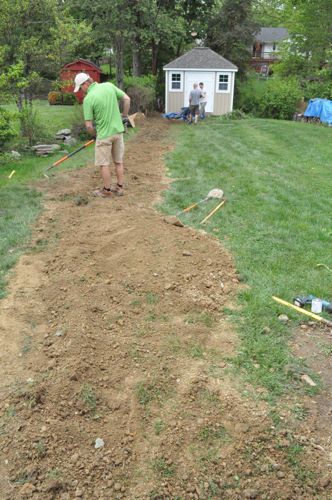 That's all for this Pro-Follow. Stay tuned for the next one where I share an update on the bathroom remodel. If you missed it, read about the bathroom demolition at that link.