A big part of what we do here at One Project Closer is following professional contractors to the job site. We detail the steps the contractor takes to tackle a tough home improvement project, building DIY How-To guides based on their work.
We team with licensed contractors who bring a strong reputation for honesty, competency, timeliness, and respect. We generally work with contractors who are local to our workshop in Baltimore County, Maryland.
You'll notice that our articles generally do not disclose the names or locations of the homeowner's we work with. It is our privilege to follow a contractor into a homeowner's house, and most homeowners choose to remain anonymous. We work with the contractor to introduce the "following" concept to homeowners, obtaining their permission before writing articles about a project in their house. To date, we've never had a homeowner refuse our request to allow us to follow a contractor, and we've never had any complaints.
If you're a licensed professional contractor in the Baltimore, MD area and are interested in working with us, email me @ ethan@oneprojectcloser.com.
The Professionals We Recommend
Joe Bianco
410-852-8663
MHIC #124080
Serving the Baltimore metropolitan area.
Specializing in custom remodeling for kitchens, bathrooms and basements, and custom woodworking like built-in cabinets and bookshelves.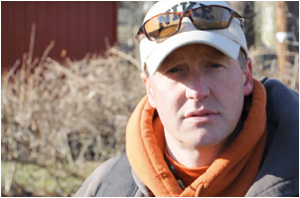 Steve Wartman
Wartman Home Improvements
443-364-8040
MHIC #39886
Serving the Catonsville, Ellicott City and Columbia, Maryland triad area.