It's time to close the book on another successful basement remodel. Final inspection has come and gone, and Joe and his crews are just adding the finishing touches. Mr. and Mrs. Homeowner are really pleased, and it's been a terrific Pro-Follow with lots of great how-tos. Today's article is a tour of the basement and recap of some of the major projects that took place.
The Bar
The wet bar is my favorite part of this basement, and I really like the choice of colors and materials. If you remember, Jim and Rich from Diamond Tile handled laying all the tile in the bar and bathroom, and they shared exactly How to Grout Tile.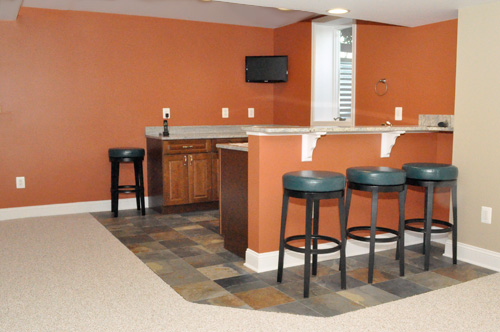 Joe took care of leveling all the base cabinets, and we got a great look at how the granite countertops were installed.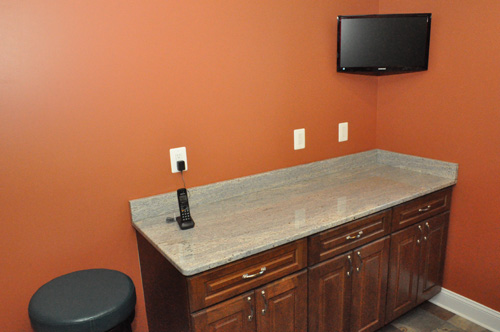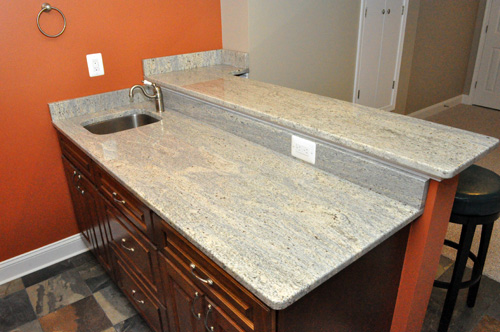 The entire basement is wired with recessed lights, and I was able to spend time with Russel, a master electrician and owner of ETC Electric to show you How to Install New Work Recessed Lighting.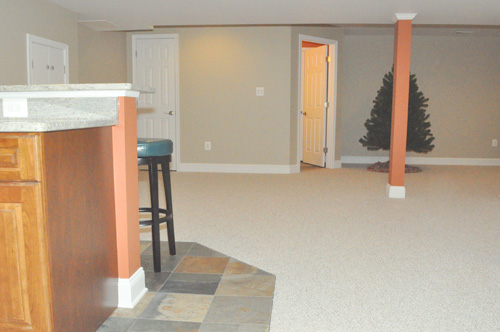 The Bathroom
I didn't focus too much on the progress in the bathroom except to show the rough-in plumbing with the guys from Drain Relief. As you can see it's a full bathroom, and the biggest challenge was rerouting the plumbing through the concrete subfloor.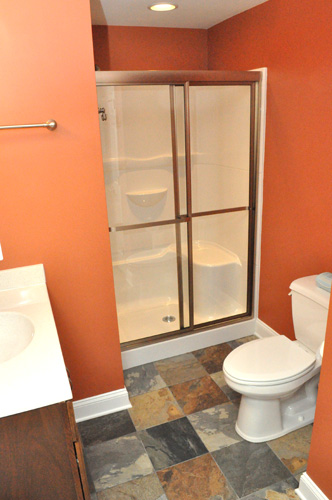 If you're looking for more info on bathrooms, check out this bathroom remodel or this Project Guide for Installing a Toilet (like a Pro).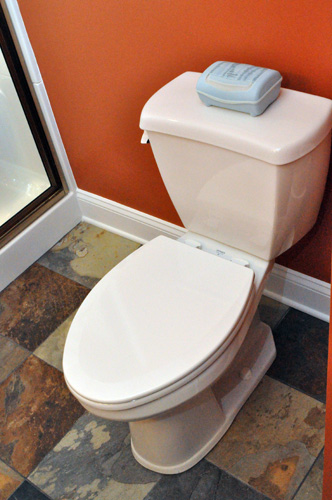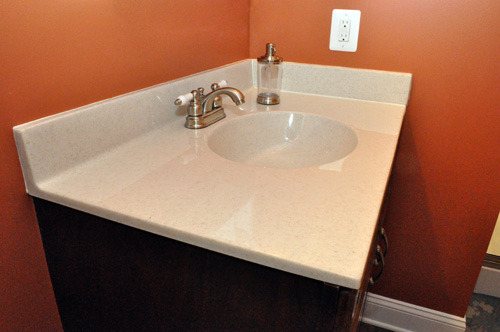 Entertainment Area
Except for the tile around the bar and in the bathroom, the entire basement is floored with berber carpet, and it was awesome to learn How to Install Carpet.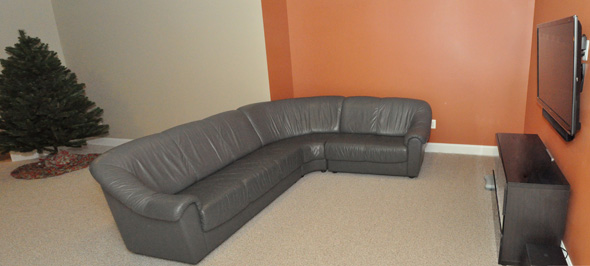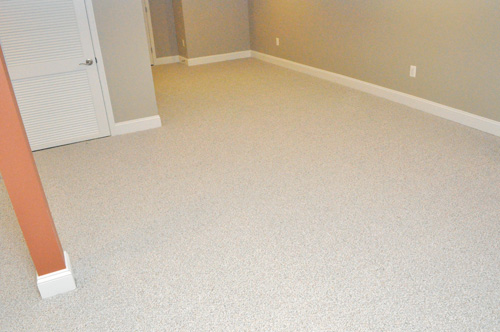 Custom Bookshelves
Joe built these custom bookshelves. They were one of the last pieces to go in, and they look amazing.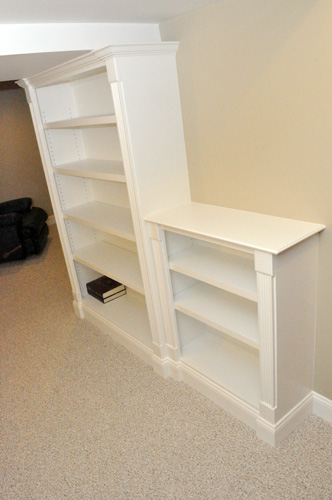 If you or someone you know is looking for a contractor in the greater Baltimore area, I highly recommend you give Joe Bianco a call (info here). These Pro-Follows show the professionalism and attention to detail that Joe brings to every job, and you'll thrilled with the finished product.