This Christmas Pallet subway art is one of my all time favorite Christmas crafts. This is also the project that I am frequently asked if I sell these.
* Update 12/1/13 – Congratulations to Kristy R. and Katie B. on winning this fabulous giveaway! Each have received a hand painted Christmas pallet and an OPC T-shirt!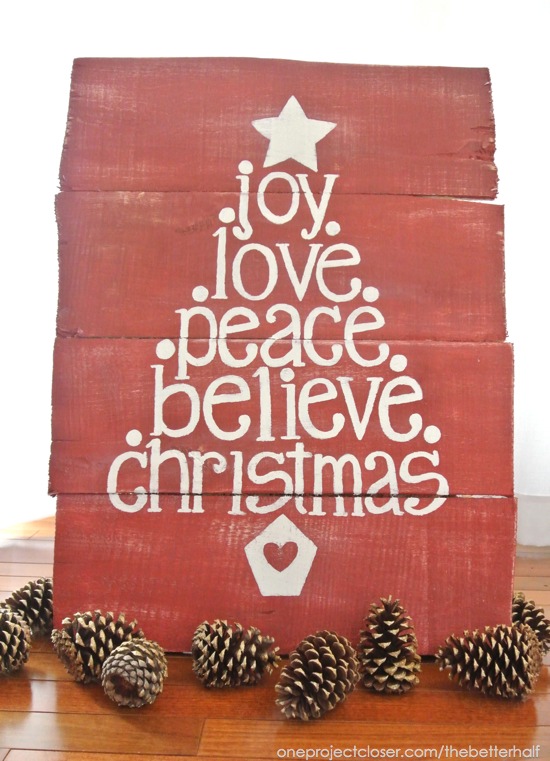 I love making pallet art mostly because the options are limitless and they are so inexpensive to make! Be sure to check out my full tutorial on deconstructing pallets and building pallet signs.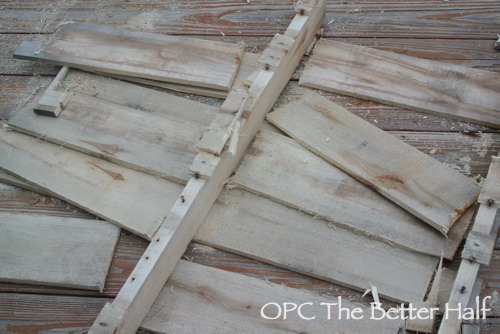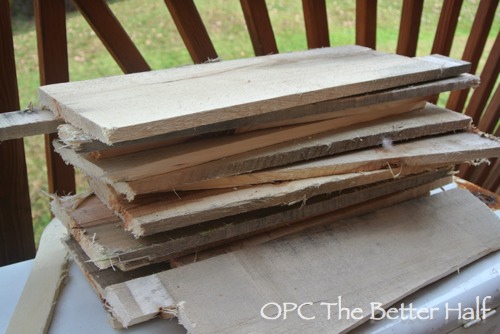 With this pallet sign, I used cut up planks from a pallet I found at the Goodwill (for free) and braced them together with a very old bottle of wood glue. It worked great but using screws takes away the dry time and is more secure, I just didn't have the right length screws on hand.
I took to Pinterest for some inspiration, finding a really cute subway art printable. Unfortunately, the pin led "nowhere" – it was just a picture. So if anyone has seen the original creator of this, let me know so I can give credit! There were lots of similar subway art designs out there with the same elements – using different words to create the image of a Christmas tree.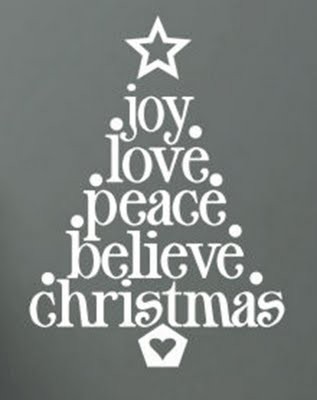 I free-handed the design onto the pallet using a pencil first, but if doing a smaller project, you can print out the design on your computer and use carbon paper to transfer it onto the pallet.
I painted the design using a small brush and white acrylic. If you aren't great with a paint brush, paint pens work great too. After the paint had dried, I sanded the entire pallet to create a more vintage look. Here it is sitting by my fireplace last Christmas – LOVE!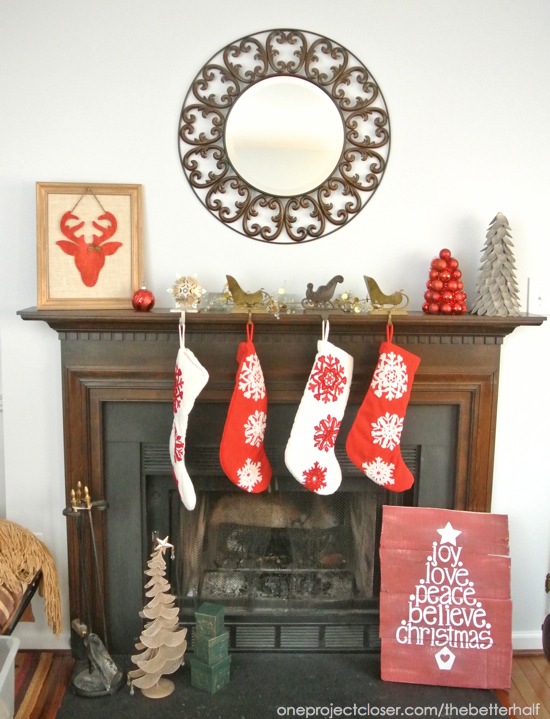 Christmas Pallet Giveaway
I made two smaller versions, approximately 10×12″ to give away! woot woot! Both are hand painted and distressed, on scrap plywood. You can enter below through Rafflecopter through Novemeber 30, 2013 at 11:59 pm. Good Luck! Now you know how to make the pallet, but also find out how to make your own Plastic Spoon Christmas tree!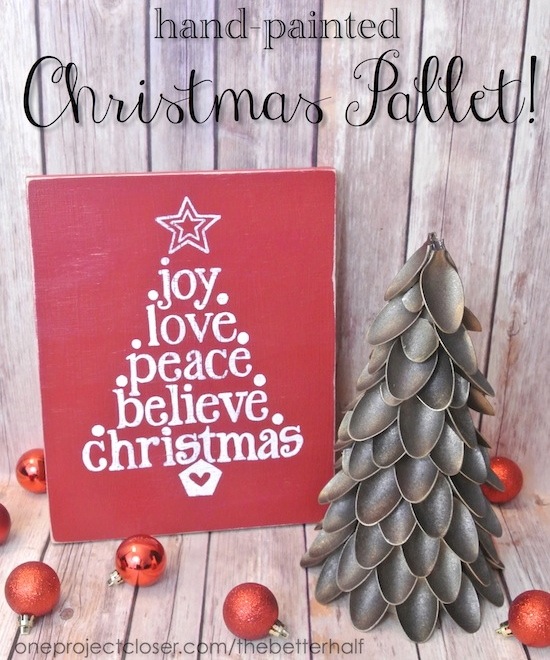 As Always, thanks for reading and showing us so much love on this !