Welcome to OPC's The Better Half. My name is Jocie, and I love to craft and DIY my home into something wonderful. I hope you enjoy this tutorial on how to make a plastic spoon Christmas tree. It's been a popular article with over 51K pins and growing! If you enjoy this article, check out some other recent crafts and consider subscribing to The Better Half (email or RSS). Also, feel free to share this tutorial on Facebook and give it a +1. All the buttons float along the left side of your screen. And, if you love DIY projects and a good deal, check out our awesome coupons for all your local Home Depot and Lowes needs! Thanks and hope to see you back.
One of my favorite Christmas crafts of all time has been Plastic Spoon Christmas trees. So much so, I've made a bunch, in addition to other DIY Christmas Trees, and I am excited show you how to make one yourself!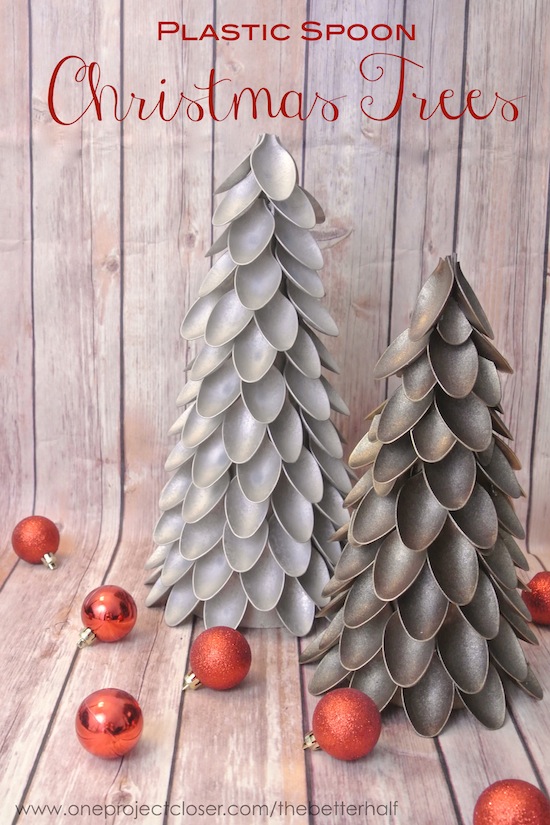 In case you missed it last year, here are all my Dollar Store Christmas Trees that you can make easy and on the cheap!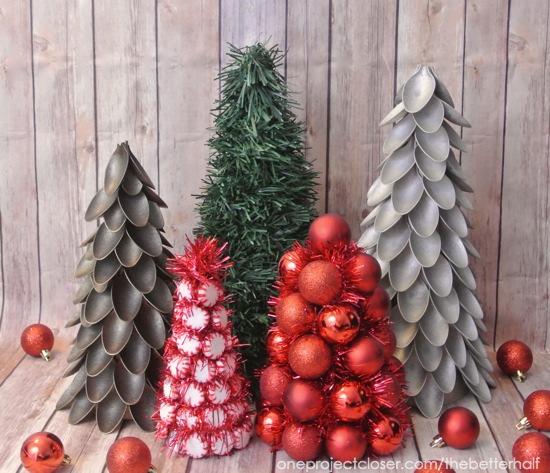 Plastic Spoon Christmas Trees
Materials Needed:
Paper Mache Christmas Tree form
Plastic Spoons
Spray Paint
Hot Glue
I started by buying bunches of spoons from Target (equally god from the Dollar Store, but cheap where ever you go), then cut the tops off. I tried just breaking them off, but lots of the split.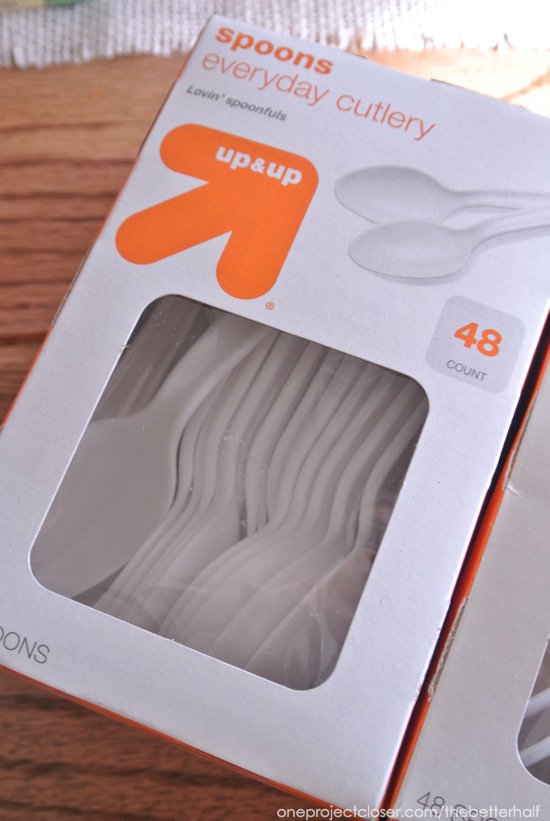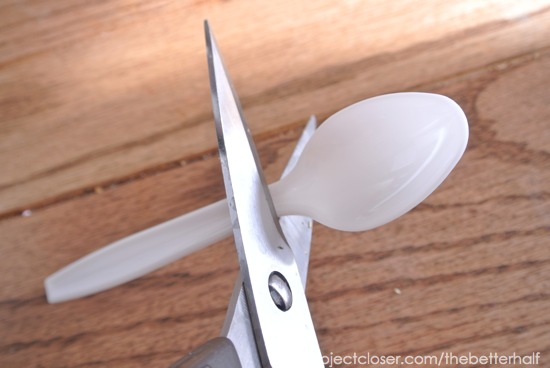 Once I had about 100 cut, I layed them outside on paper face down and sprayed them with a variety of different spray paints. I didn't want it to be even so Krylon (usually crappy and uneven) worked great to give texture.
I did the back first to practice my technique and perfect the coloring. I ended up using a combination of two browns, chalkboard black, and gold.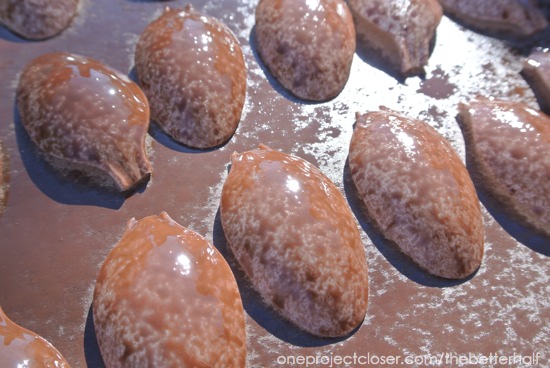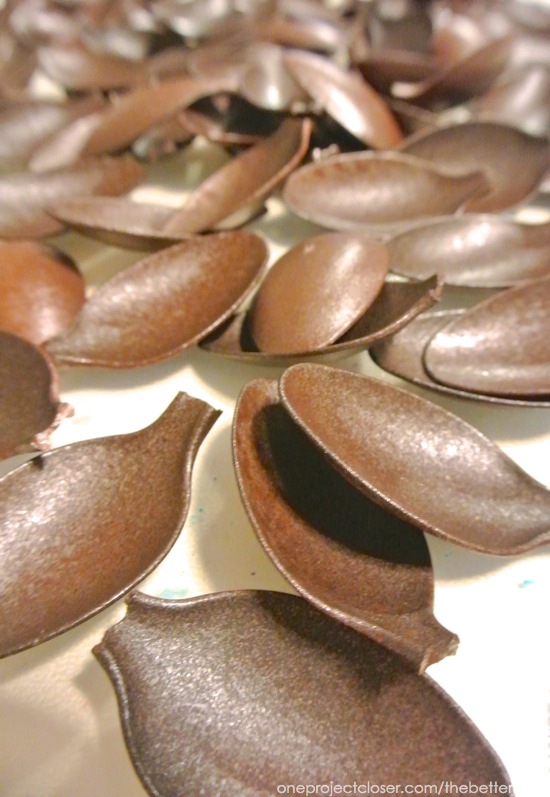 After they were all dry, I began gluing them onto the paper mache form starting at the bottom using hot glue.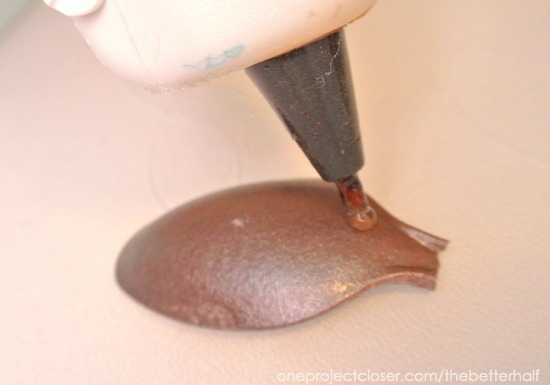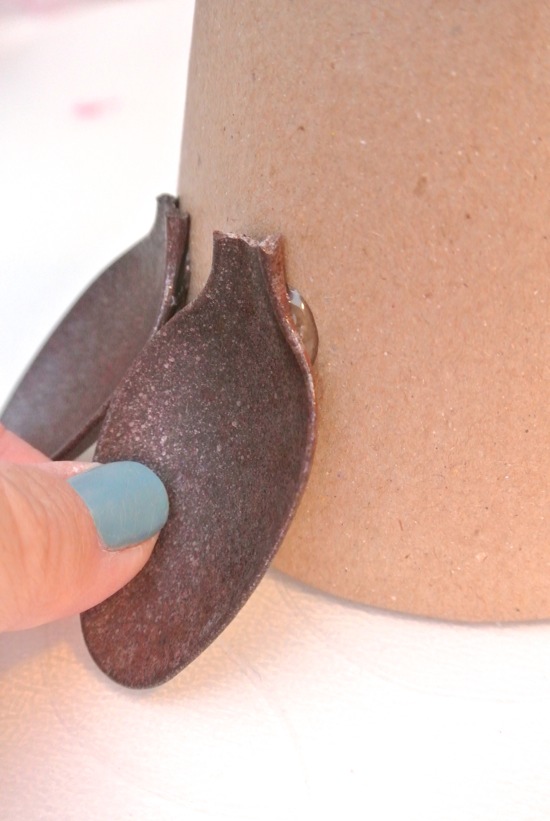 I varied the spacing on the different layers so that the spoons alternated on the layers. And I kept on working my way up to the top til it was done! Super EASY!!
And done!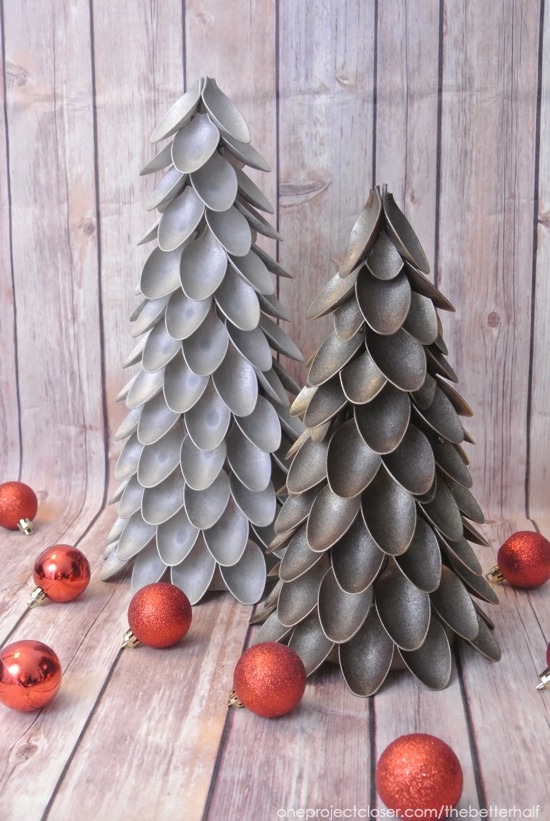 Pottery Barn Knocked Me Off?!?
This year when looking at the Pottery Barn Catalog, I saw these fabulous Christmas trees. I'd like to think they knocked my Plastic Spoon Christmas Trees off, although that's probably not true! lol.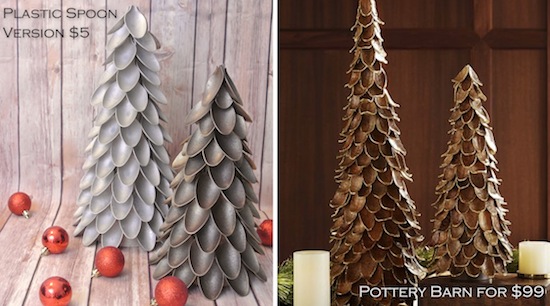 What do you think? Any other great Christmas tree ideas I should get to work on?
Thanks so much for joining in on my Plastic Spoon Christmas Tree fun,