If you didn't see last week's big announcement – I was super privileged to be a Hometalk Ambassador at Michael's Pinterest Inspired Party this past Sunday! It was one serious craft party and was sooooo much fun. Here were a few of the girls who were still there at the end when I remembered to get a group shot, but as you can tell, we were a good looking' group of women!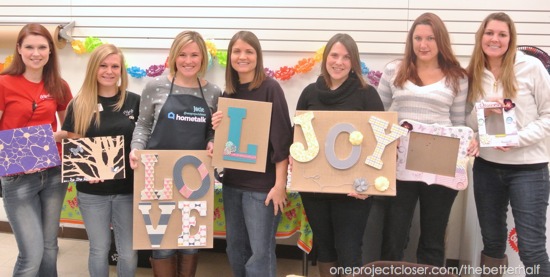 To start, I was lucky enough to team up with the Michael's where I shop (way to frequently, Ethan would say). Judy was our point person and was so kind and generous! But really, every employee was fabulous.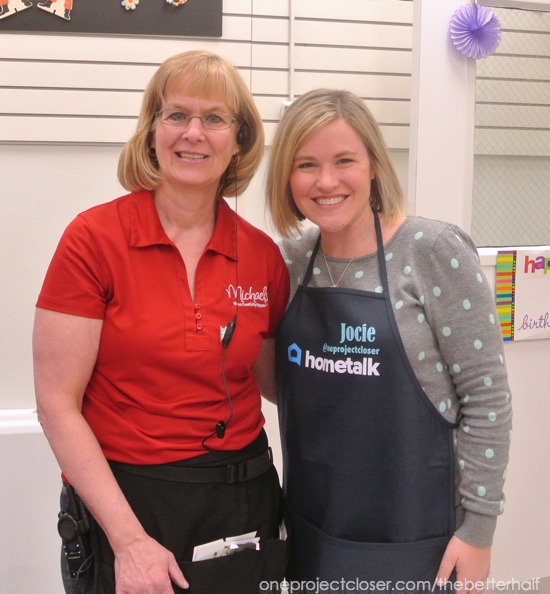 There were several projects inspired by Pinterest that Michael's featured as possibilities. So to start we all wandered the store for inspiration, bought our supplies, then met back at the craft room to work!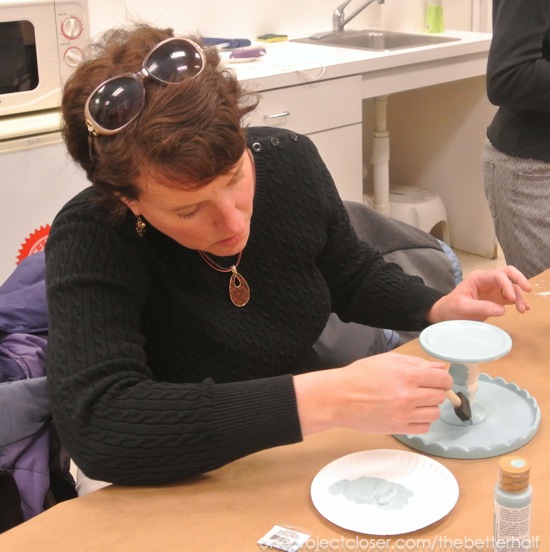 We had a few multi-generational groups, but here are three generations of crafters! How precious, right?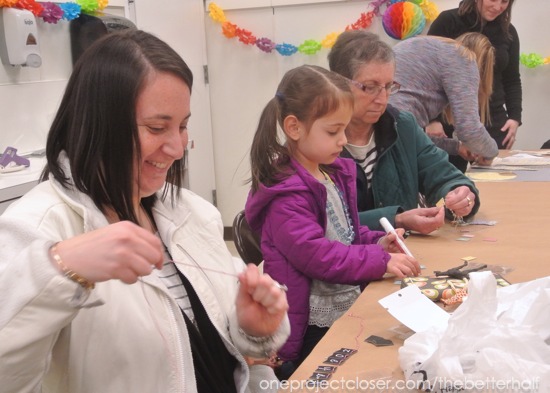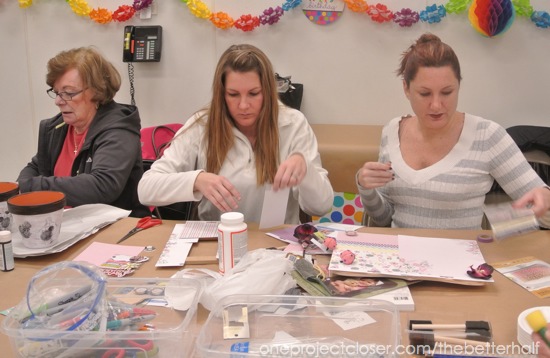 And boy was I honored that Gail from Purple Hues and Me showed up to the event. She found out through Hometalk and came a good distance to party with us!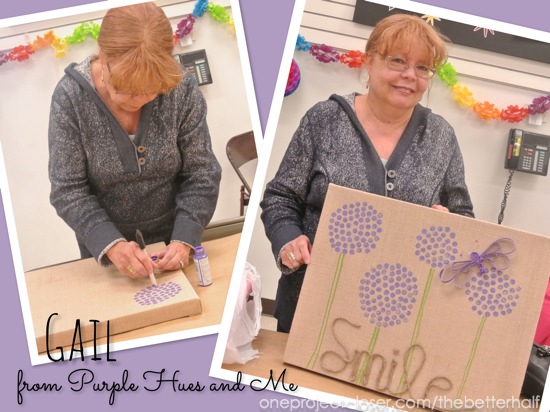 Burlap and scrapbook paper were popular themes (and my favorites too) and WOW!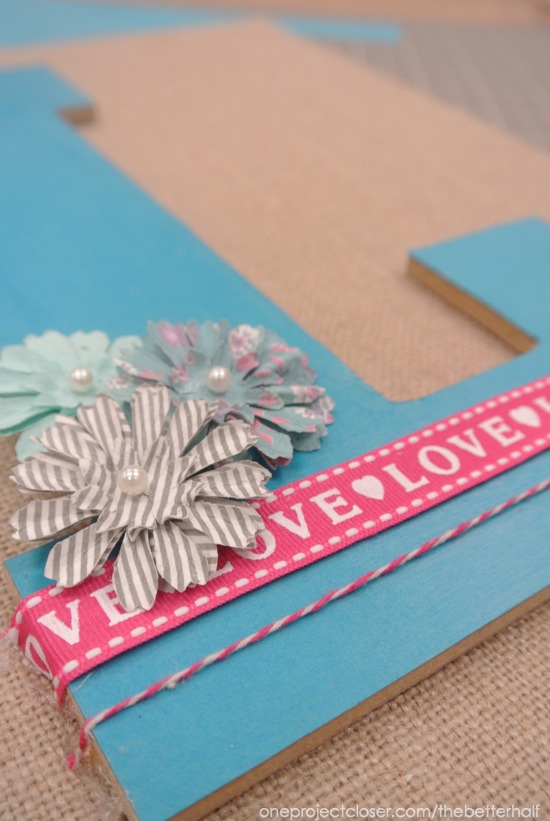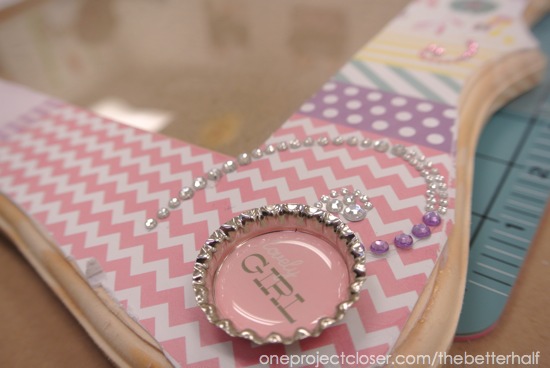 And here were several of the finished products – sadly, I forgot to get pix of everyones but they were all just so amazing!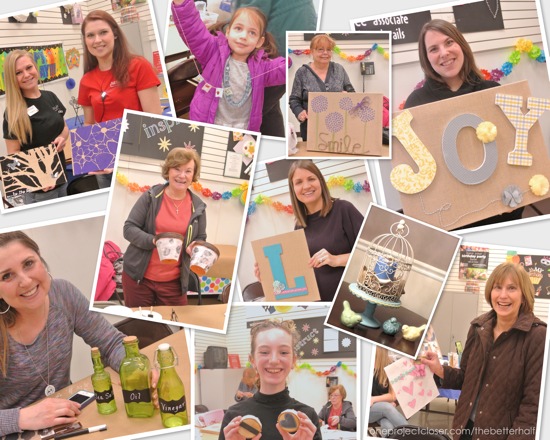 Once the party was done, it was just me and two fabulous Michael's employees left. Erin and Bri were awfully good sports and let me cause a little trouble in the store. I think they secretly liked it. lol. Here's the Instagram outtakes! Be sure to follow me on Instagram so you catch it all – jocieopc.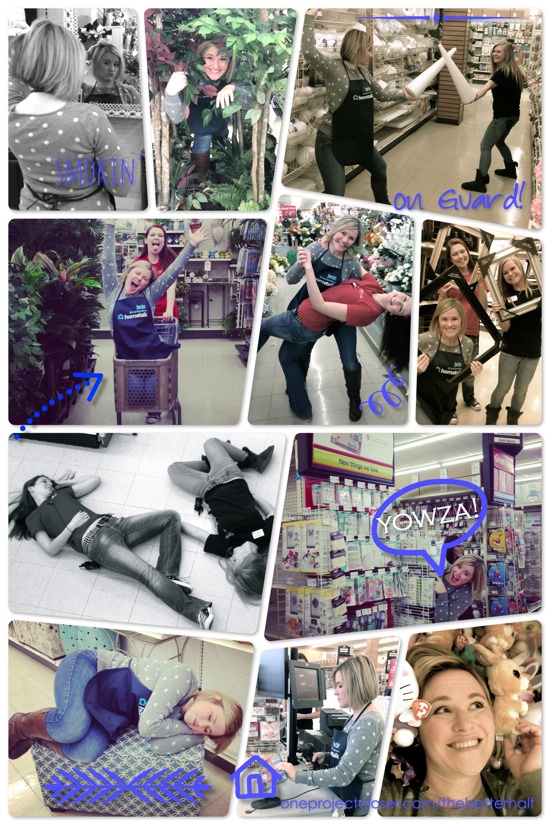 And you wanna know the truth? I was too busy chatting and the tables were so packed, I didn't get a chance to do MY project. So once I got home and had a glass of wine, I painted a birdcage and cupcake stand for cute $5 decor! (Thanks AnnWray for the great idea using a ceramic cupcake stand instead of a candlestick!) Oh, and that's a rose from the bouquet Ethan gave me for Valentine's Day. xoxo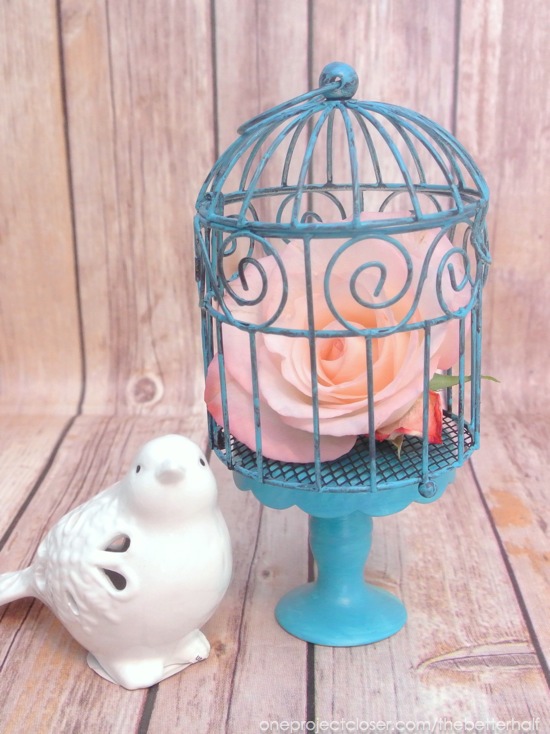 What do you think? Did you go to the Michael's/Hometalk Craft Party?
As always, thanks for reading!