Today's article comes to you from our workshop, where I've been trying out a new DeWALT 20v Max Compact Drill Driver. We asked DeWALT to ship us this model so we could run a comparison test between it and several other 18V drivers we've accumulated over the past year. Unfortunately, between OPC's site improvements and several distractions, I've been putting off the tests required for a solid comparison article worthy of your time.
Since DeWALT was kind enough to ship us the 20V Max for review, I wanted to quickly introduce it to you and give you my first impressions of the tool, especially how it stacks up against our Ridgid 18V Compact Driver, which has been my go-to driver for the last six months. Here's a few pictures as we unpacked the DeWALT from its classy black container.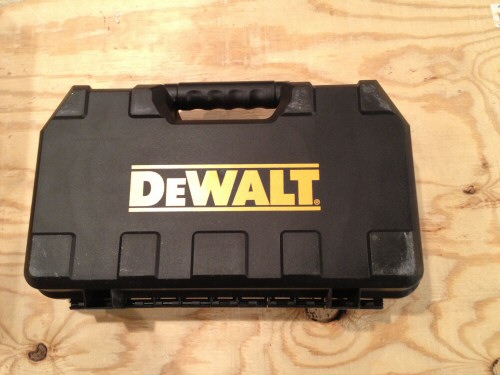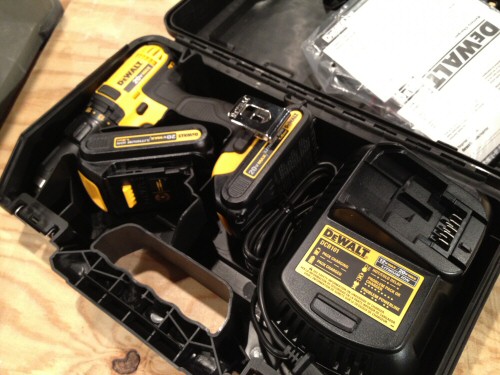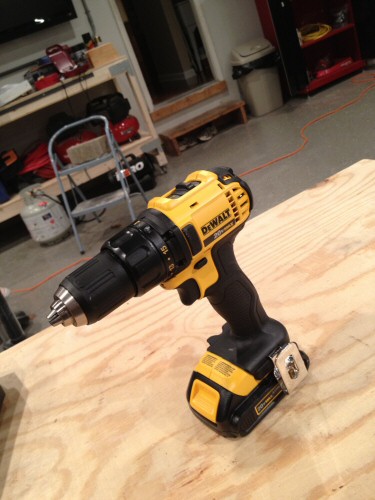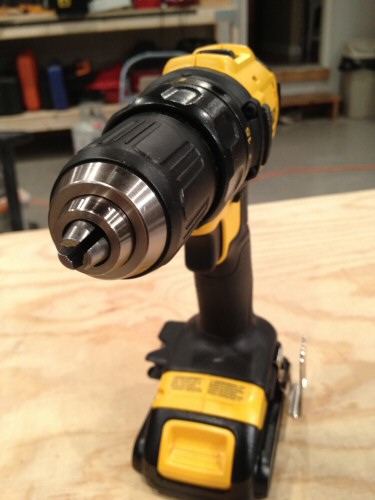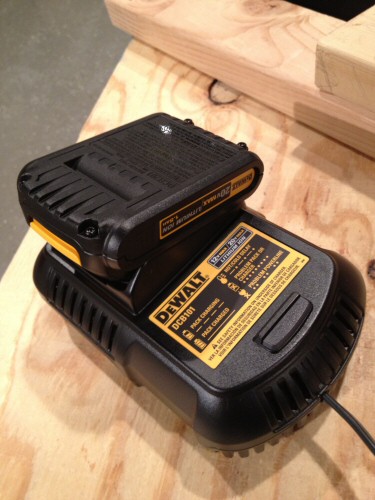 First Impressions, by Feature
Weight: At 3.5 lbs., it's the lightest 18V+ drill driver we've handled. It's so light that it feels more like a 12V model from most other brands.
Dimensions: From front to back the DeWALT is only 7.5 inches long, making it great for tight work spaces.
Grip: Overall, good–but still not our favorite. Our Ridgid's grip feel is just a little better.
Trigger Feel: The trigger pull is smooth and has the right amount of resistance. It's easy to identify and hold a speed without finger fatigue.
Power Train: The DeWALT's variable speed motor is smooth and refined, just like we expect from DeWALT. Two-speed gear box (600RPM max / 2,000 RPM max).
Illumination: LED illumination placed directly above the trigger, below the shaft. We've grown to like Ridgid's base illumination, which does a better job of illuminating the work space as the drill gets closer to the target.
Chuck: 1/2″ heavy duty: Pretty much a standard on 18V drivers these days. The chuck is as simple to operate as you'd expect.
Bit Holder: Side-mounted bit clamp proves convenient for our matching magnetic bit holder & sleeve.
Battery: Very light, 1.5 amp-hour lithium ion. Standard fare for today's drivers.
Comparison with Ridgid Fuego 18V
We're happy to see DeWALT and Ridgid locked in a fierce competition to produce innovation in the drill driver. These tools look very similar, and both are actually really great tools.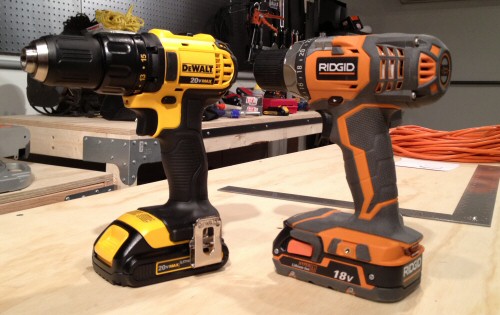 Here's a quick look at the advantages each holds from a feature perspective:
Advantage DeWALT 2oV Max: Lighter (3.5lbs. vs. 4.3lbs.); faster top speed RPM (600/2000 vs. 450/1650);
Advantage Ridgid 18V: Slightly better grip feel; better illumination location; 1/4″ shorter front-to-back; batteries have charge indicators; lifetime warranty with registration (else 3 yr. limited warranty, which is the same as that offered by DeWALT).
Quick Drive Power Comparison
DeWALT measures output in UWO, while Ridgid uses Torque, making the two units difficult to compare from their marketing materials. For a quick test, I drove two randomly-selected, identical 3″ decorative brass-coated screws into the edge of a 2×4. Both drivers were attached to fully charged 1.5 amp hour batteries, and both used the same drill bit and attachment. The result? The Ridgid drove our sample screw about 1/4″ further into the wood than the DeWALT.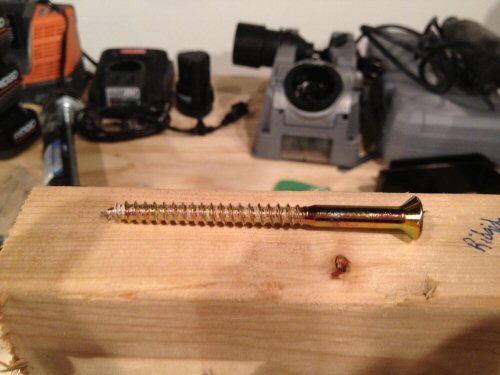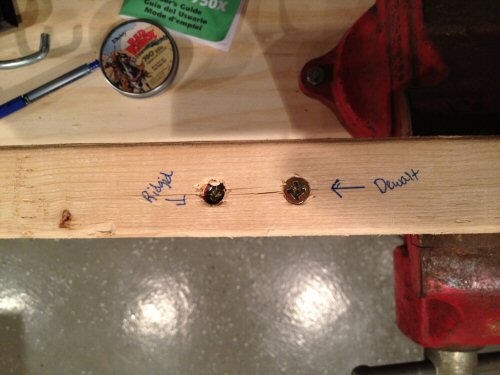 I'll be the first to admit that our test was anything but scientific, but the Ridgid did seem to drive stronger and more aggressively at the end than the DeWALT, which started to slow as the smooth section of the screw began entering the wood. It's worth noting that driving power is not the only measurement of a driver's performance. Other factors include drilling speed, battery life, battery longevity (over charges), and more, most of which we'll be covering in our forthcoming drill driver comparison article.
Pricing & What's Included
Expect to pay around $200 for the DeWALT, including the tool, battery charger, and two 1.5 amp-hour batteries. The comparable Ridgid Fuego kit, which also includes two batteries, is retailing for $180. Given the competitive features in both drivers, we think most buyers will make their decision based on brand loyalty.
Stay Tuned
We now have five 18V+ models on hand (DeWALT, Ridgid, Kobalt, Porter Cable, and Bosch). We intend to put the whole line-up through a series of tests and get back to you will the full array of results.