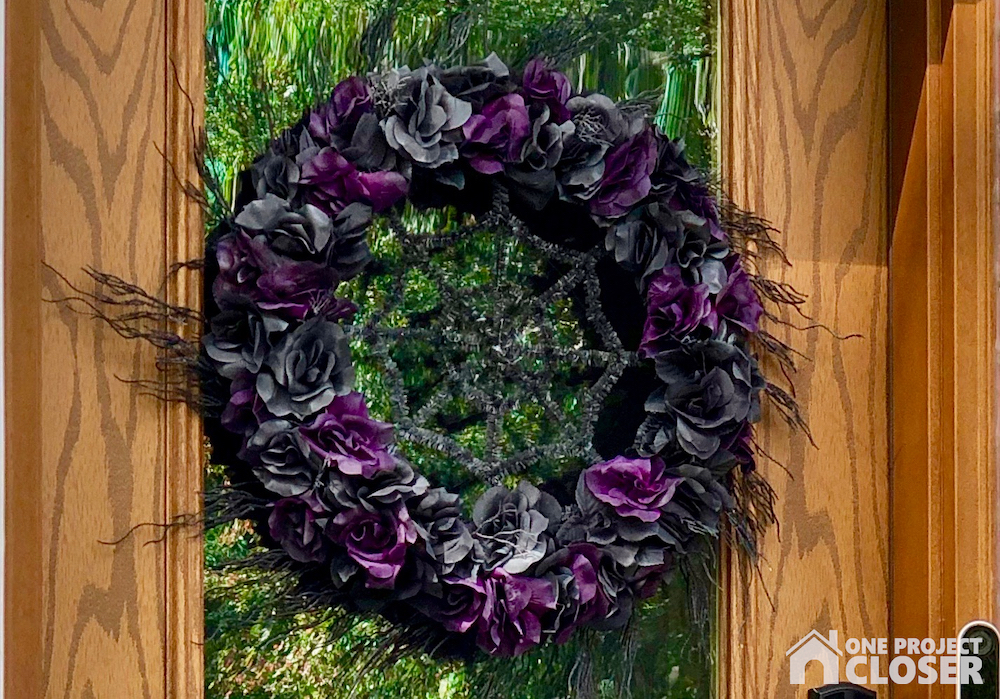 Thank you so much for joining us again this month for another Dollar Store Design Squad, where we team up with a few of my bloggy friends to bring you Dollar Store inspiration. I am so excited to bring you this BEAUTIFUL and inexpensive DIY Dollar Store Halloween Wreath using a a Laundry Basket. And be sure to scroll all the way through to check out some other great Halloween and Fall Dollar Store Crafts from the rest of the crew!
How to Make Dollar Store Wreath using a Laundry Basket
Make Time: 15 minutes
Cost: $20-25
Difficulty Level: Easy – Moderate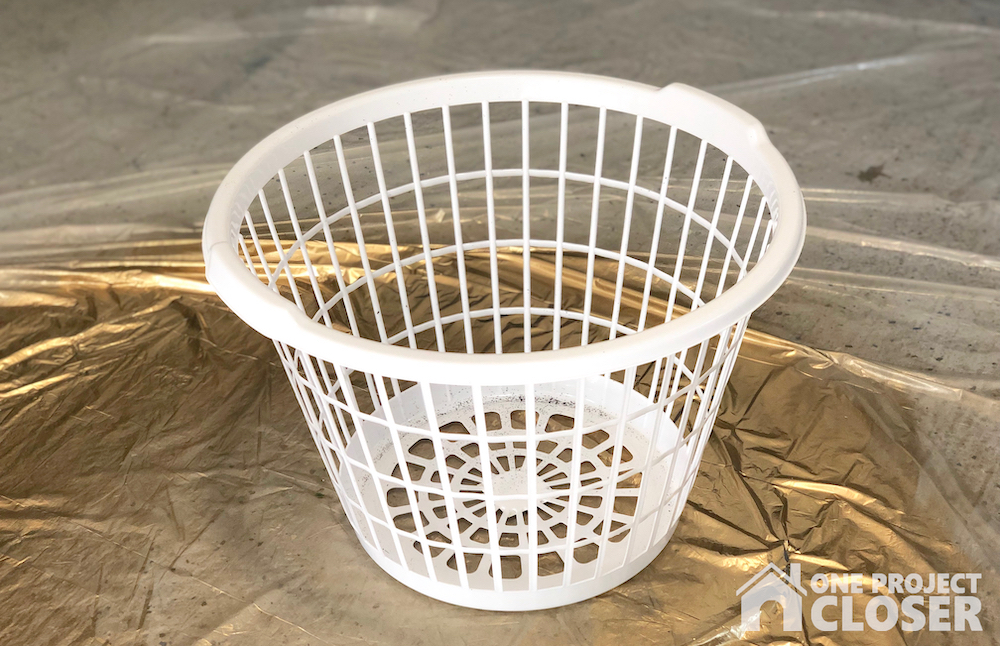 Materials Needed:
Dollar Store Laundry Basket
Spray Paint (optional)
15-20 bunches of flowers
Spider Web Decor
Floral Wire
Electrical Tape or Duct Tape
Scissors
Hot Glue (optional)
Floral Protectant Spray
Tools Needed: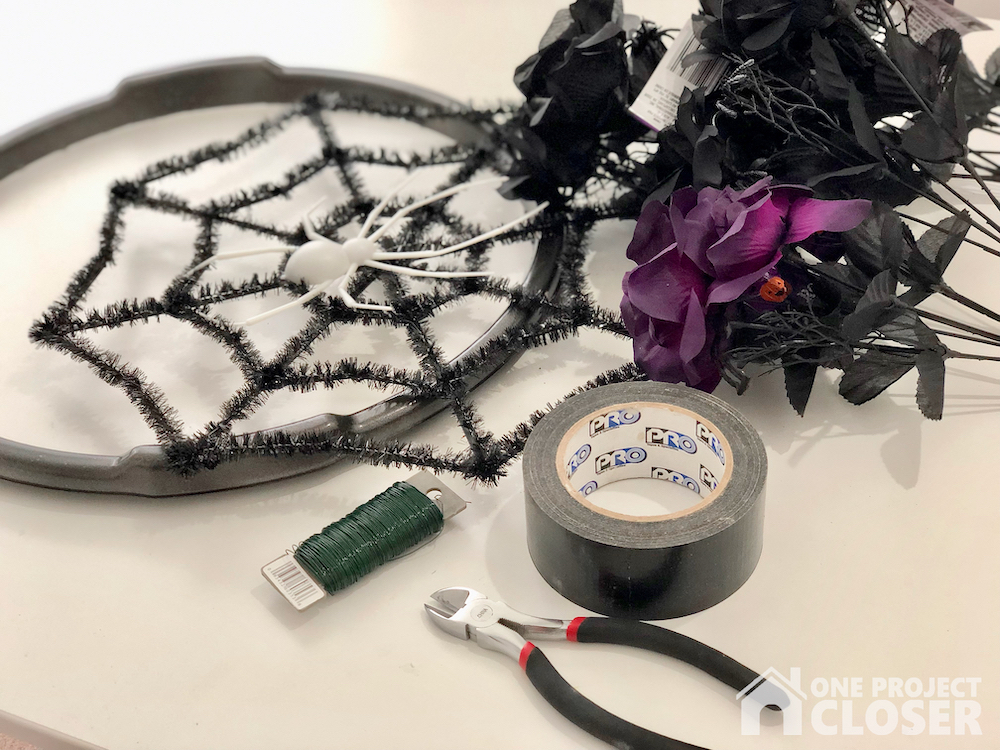 STEP ONE
Grab your laundry basket and cut the basket portion away from the top rim.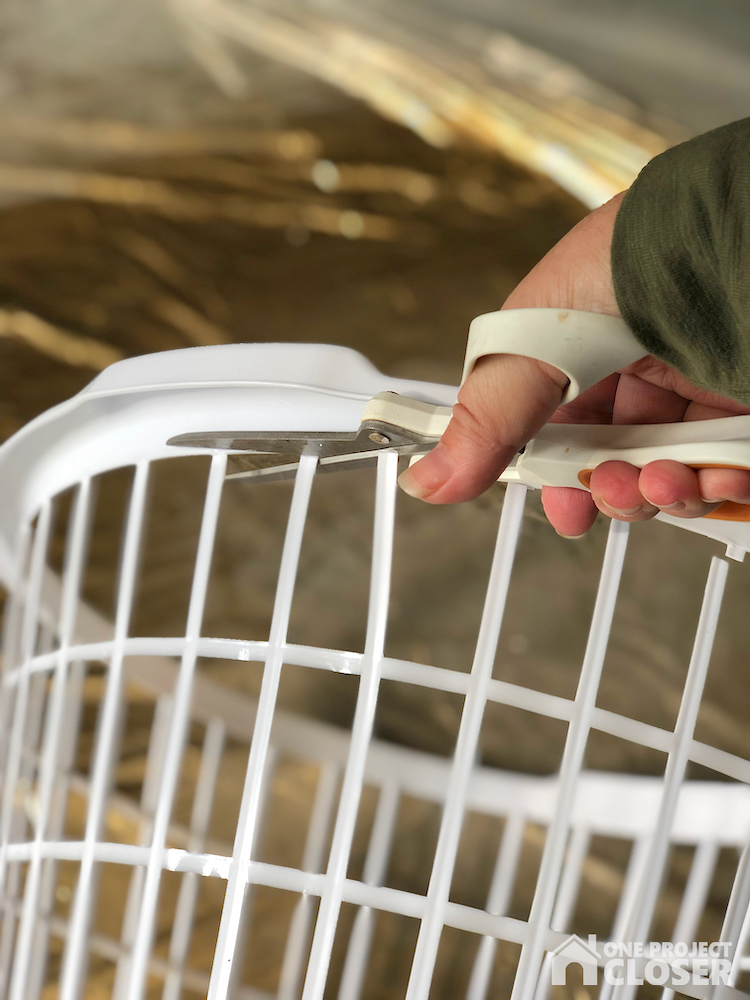 STEP TWO (optional)
Spray paint the rim black. I didn't really end up needing to do this because I used so much tape, but you do you.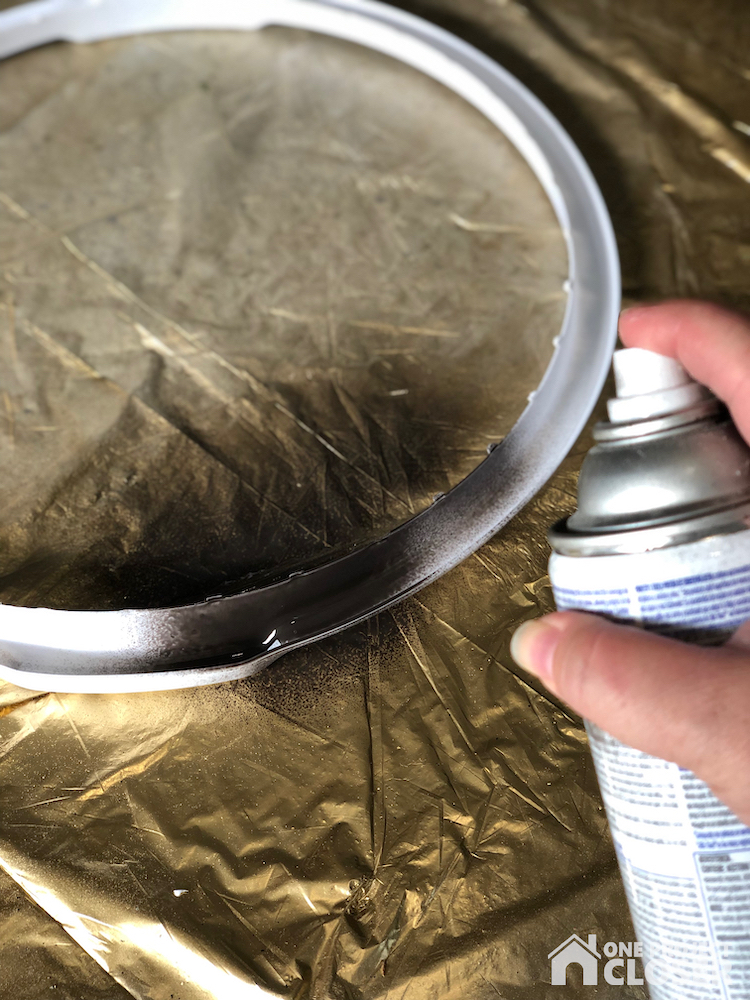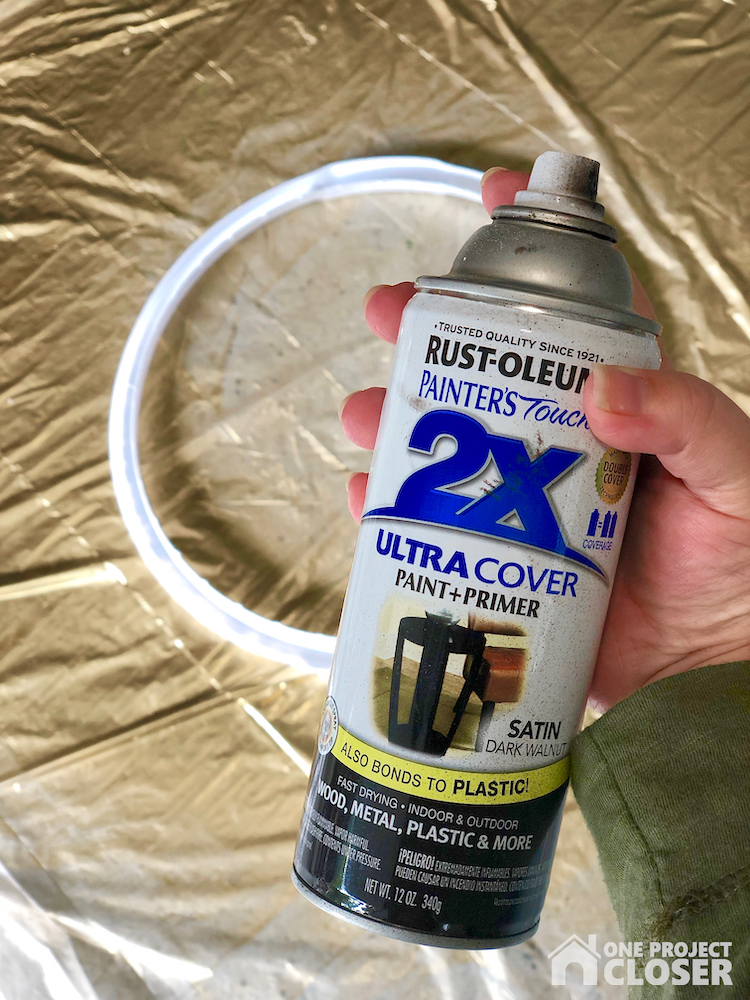 STEP THREE
Using floral wire, attach the spider web to the basket hoop. (Side note: I removed the giant fake spider from the web, but was also debating add some paint and glitter instead.)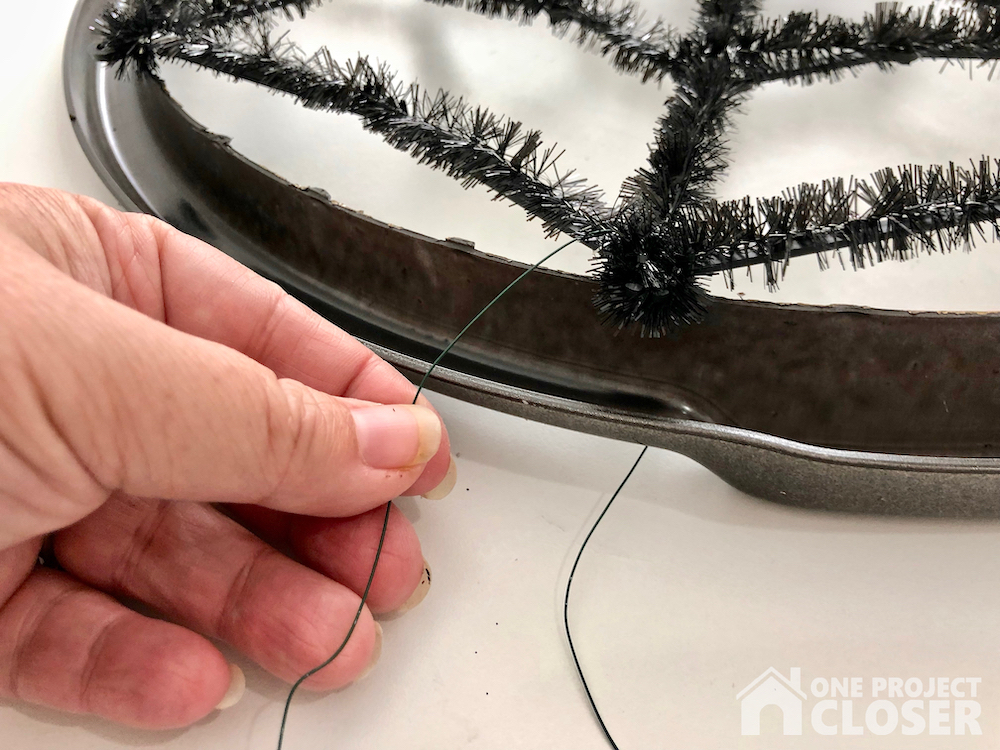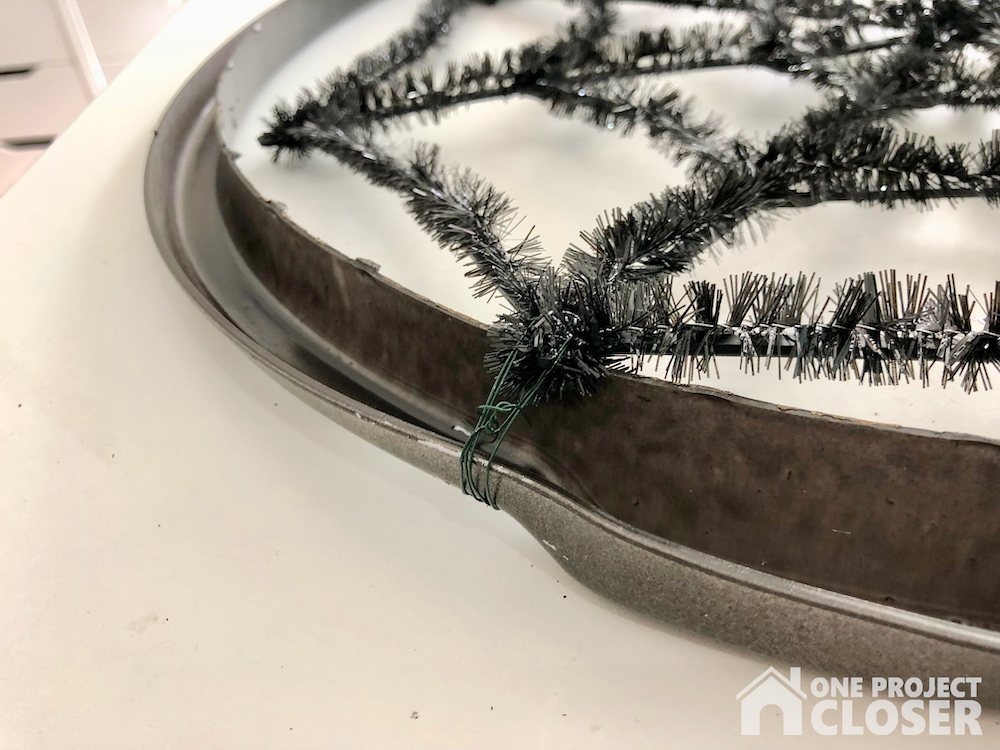 STEP FOUR
Use your trusty side cutters to cut off the tops of the flowers, leaving a few inches of the stem. Just keep cutting because you're gonna need more than you expect.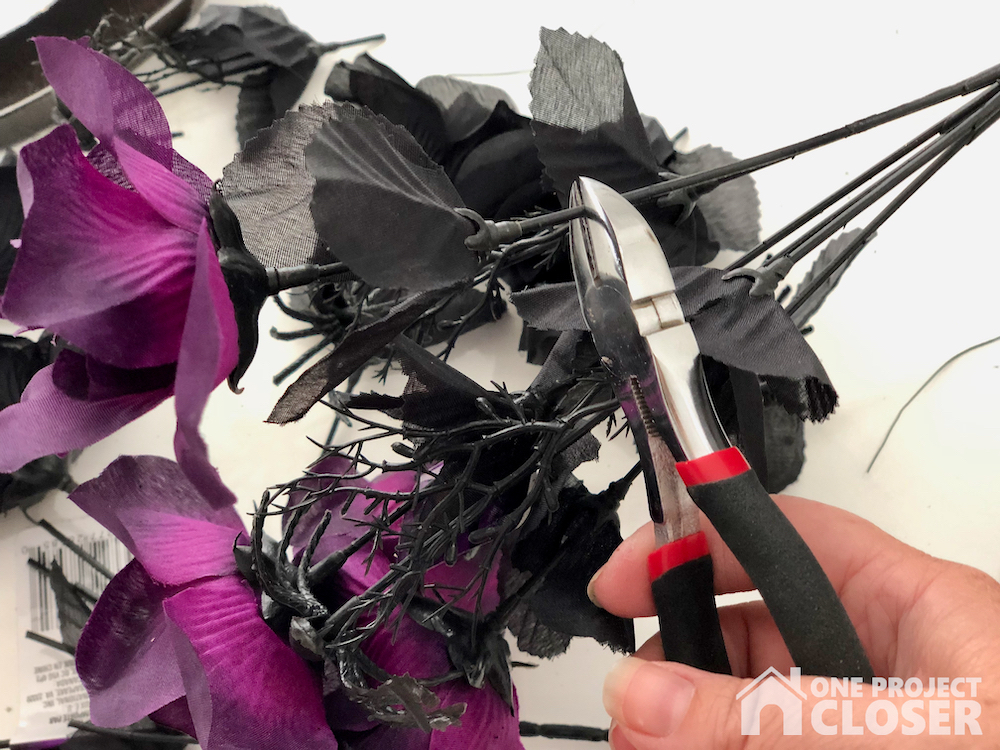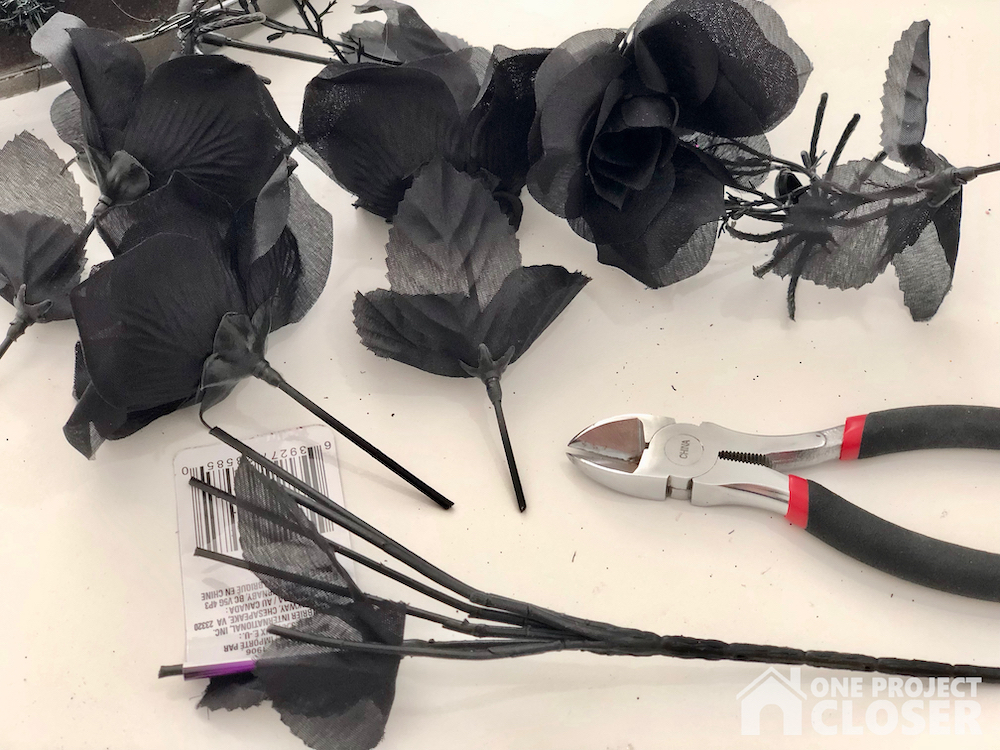 STEP FIVE
Rip lots of strips of tape and tape the crap outta the flowers. Wind the tape around the flowers, around the hoop as much as possible, working around the edge of the hoop. You can even hot glue it in place first then add tape. But seriously, put a lot of tape on there.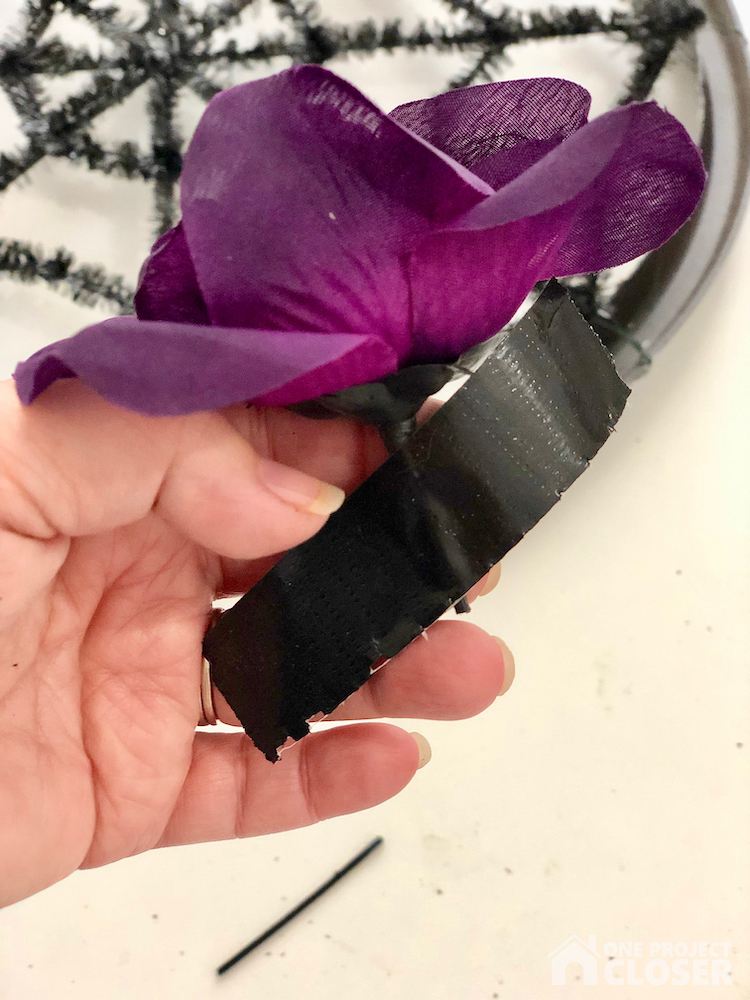 STEP SIX
Once you've placed all the flowers, turn the wreath over and tape the entire back so that everything stays in place.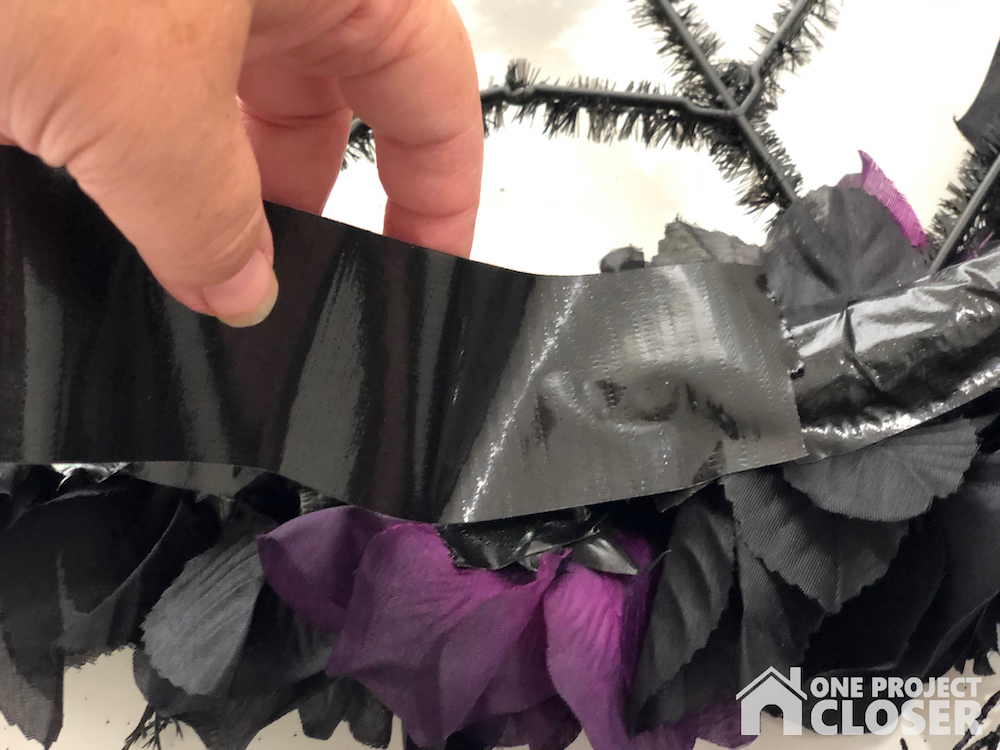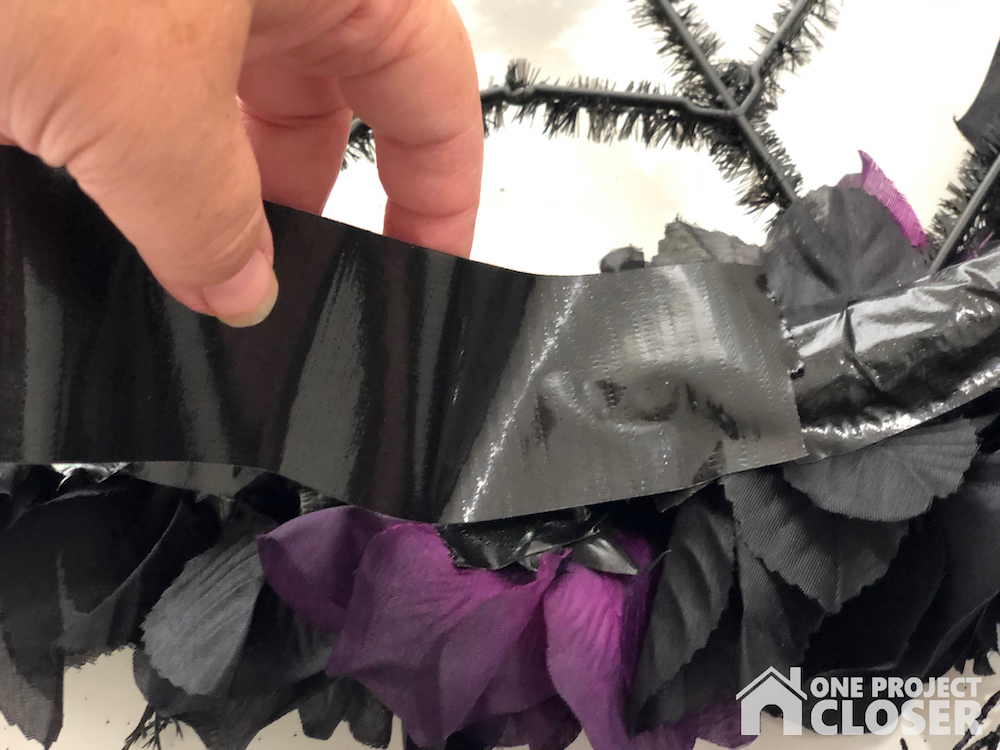 STEP SEVEN
Finally, spray your wreath with UV Proctor if you plan to hang it outside. It added a bit of a dusty finish to the wreath, but I kind of liked that it looked old a spooky as a result.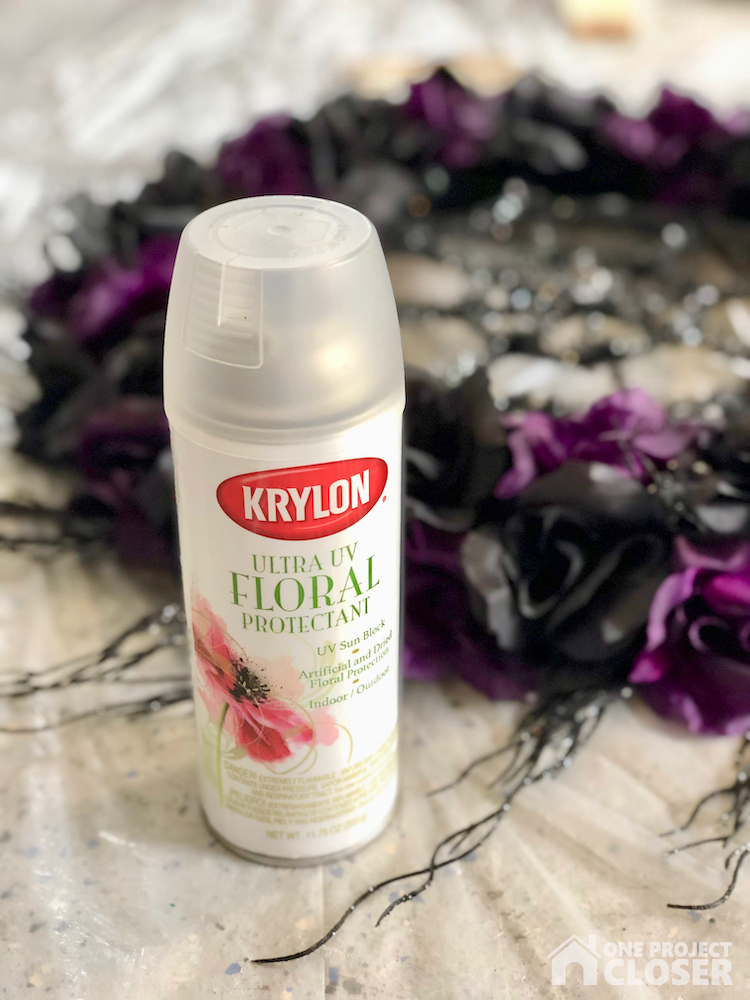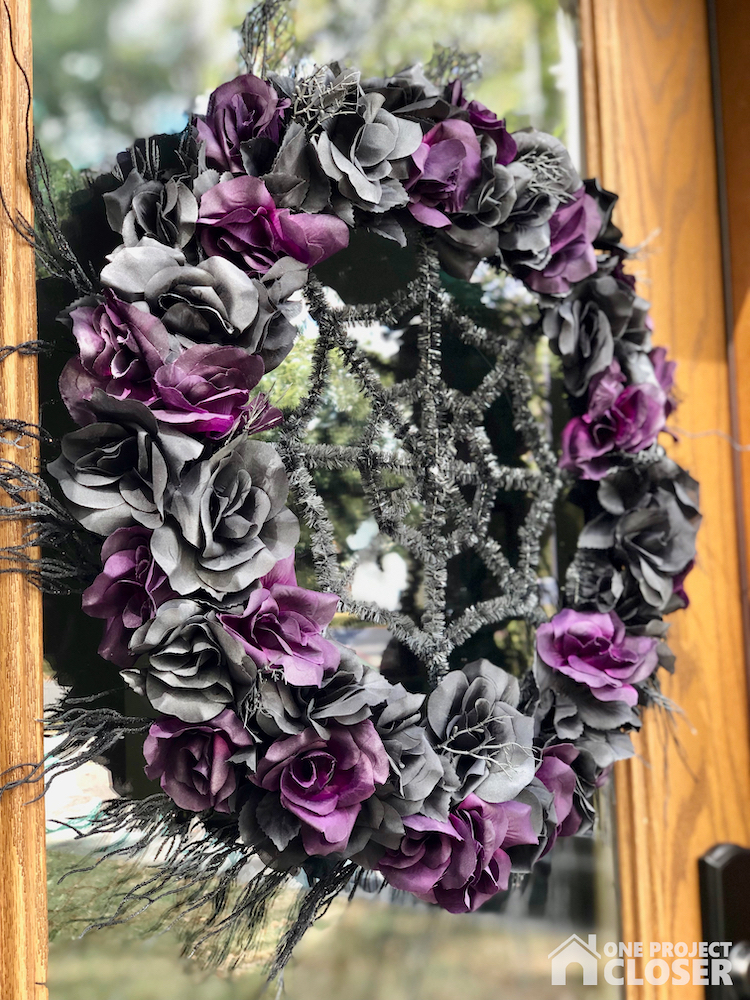 More Halloween Dollar Store Crafts
Do you love Dollar Store projects as much as I do? Here are a few more!
DIY Dollar Store Halloween Wreath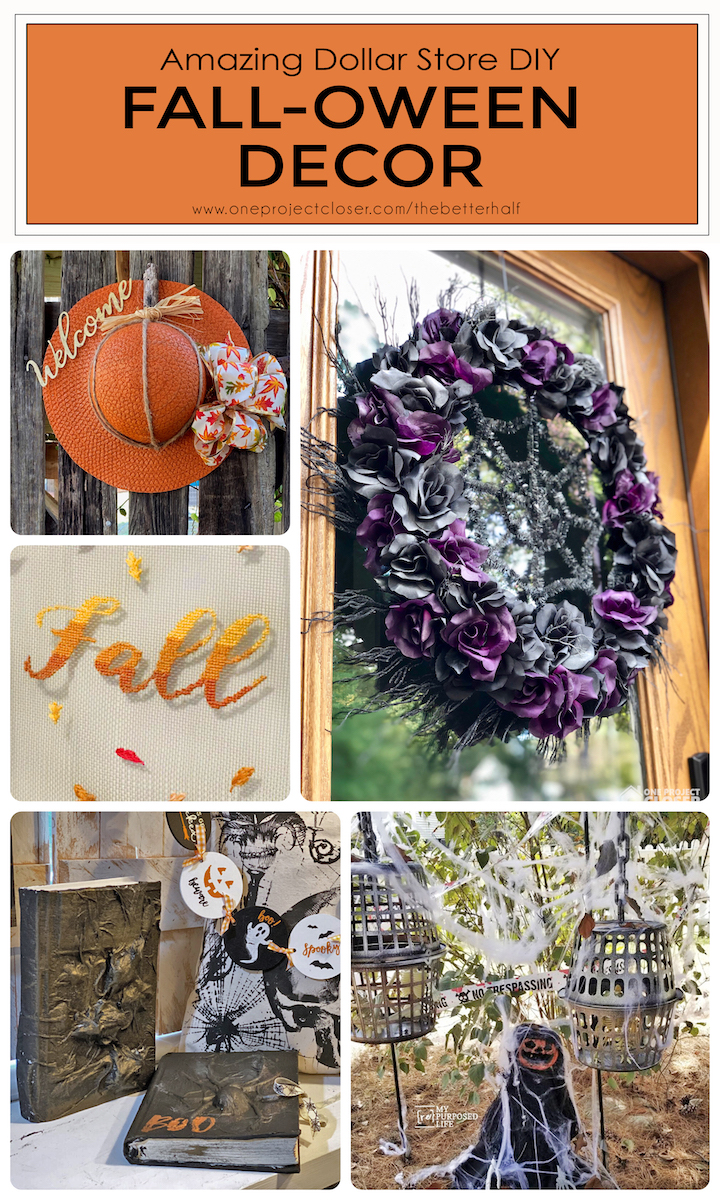 Pin for Later
Love this project and want to save it for later? Or maybe just share it with your friends? Pin this image!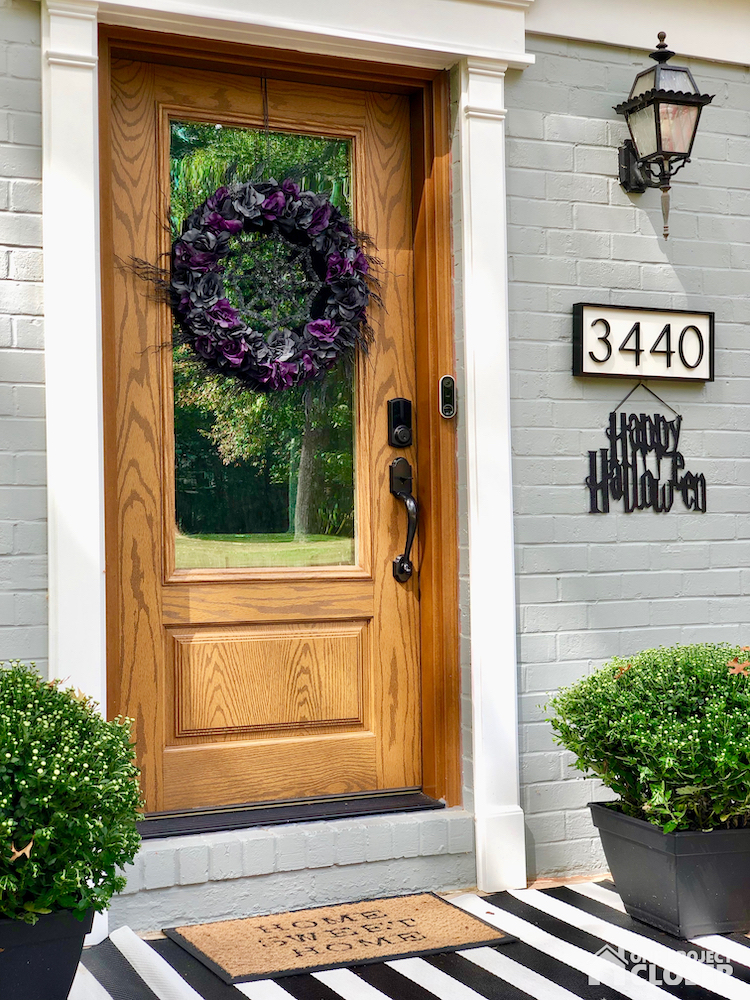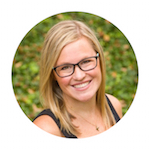 Jocie Hagan
One Project Closer
Come say hi on Facebook, Instagram, & Pinterest!

Want to learn to hand letter and make amazing, personal decor for your home?
Learn now with Busy Girl's Guide to Hand Lettering!
**Use the code HAPPY5OFF to get $5 off the course price**