I realize the advent season has already started, and we're a bit late to the game but last night we made a Dollar Store Advent Wreath! Each year, we do an activity each night along with the advent calendar and reading of the Christmas story. This year, I thought it would be fun to also light the advent candle each night before the read the story. Of course, I wanted to do it on the cheap, so I headed to the Dollar Store and made a fun activity of it!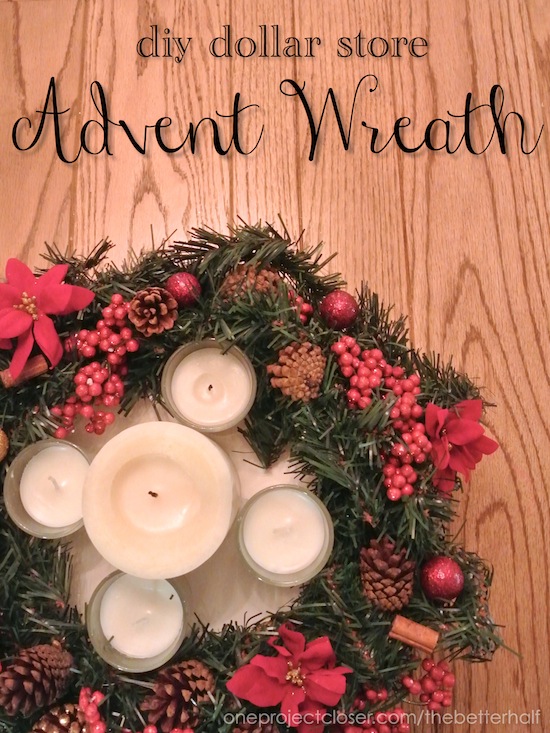 I started with two small wreaths from the Dollar Store and stacked them on top of each other and placed it on my cake plate. Then i gave Izzie and Lucy a bag of poinsettias, pine cones, and glittery balls from the Dollar Store. The girls LOVED it, and surprisingly, it ended up looking really wonderful (rather than a jumble of mess that I went back and fixed later….not that I would do that).
In the center of the wreath, I placed 4 small votives, for each of the four advent weeks. Then, in the center, I placed a medium pillar candle for the "Christ candle," to be lit of Christmas eve or Christmas.
After we decorated, we lit the first candle. Then Izzie acted out the Christmas story while Ethan (and Lucy) read it aloud.
In researching the history of the advent wreath, I found that different elements added to the wreath represent different things.
The circle of the wreath represents the eternity of God and everlasting life found in Christ.
Evergreens represent continuous life.
Pine cones represent life and resurrection.
Holly represent the crown of thorns.
Laurel represents victory over persecution and suffering.
4 candles represent each of the thousand years since Christ's birth.
Light signifies Christ, the light of the world.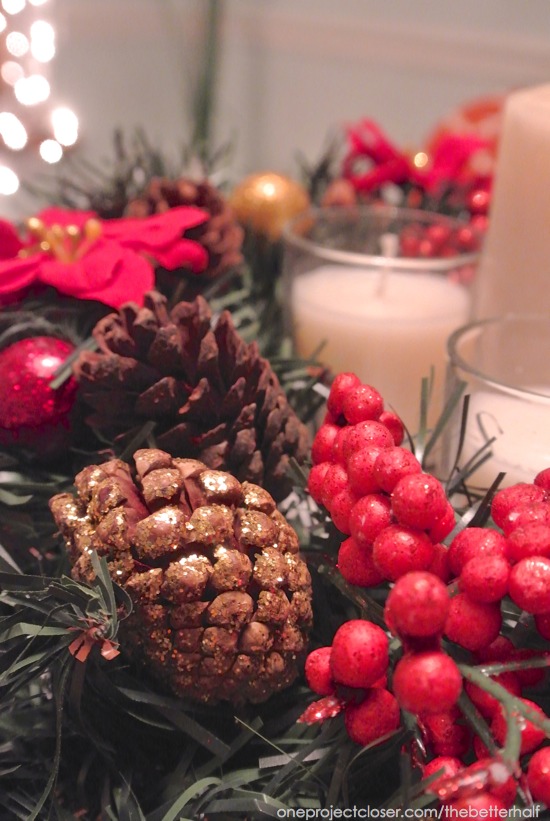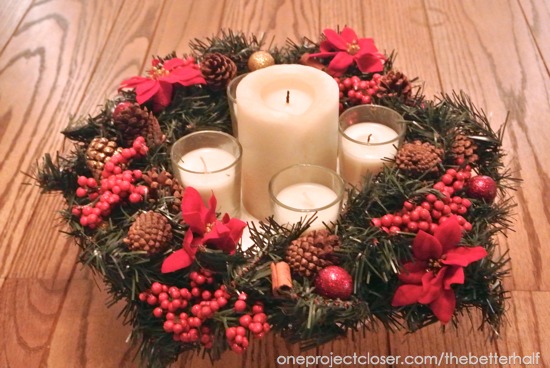 Yesterday, I also put up some icicle lights in our window with a DIY banner, that I'll tell you about next week. 🙂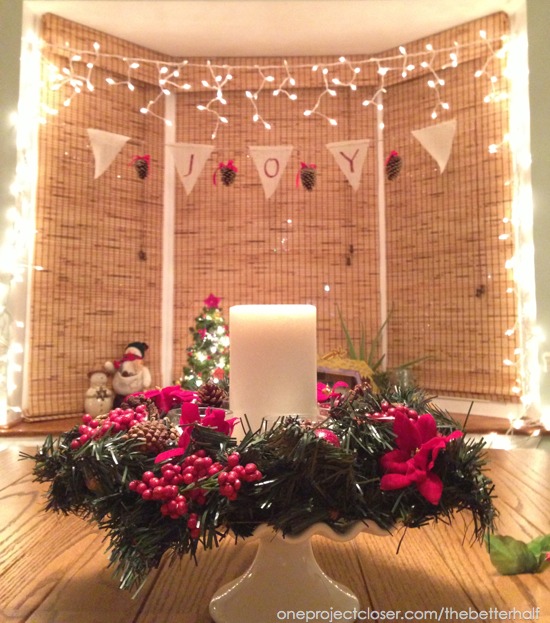 What do you think? How do you make the advent season special?
As Always, thanks for reading about my fun and CHEAP Dollar Store advent wreath!