Enjoy this Dollar Store Panda Bento Box Tutorial from One Project Closer!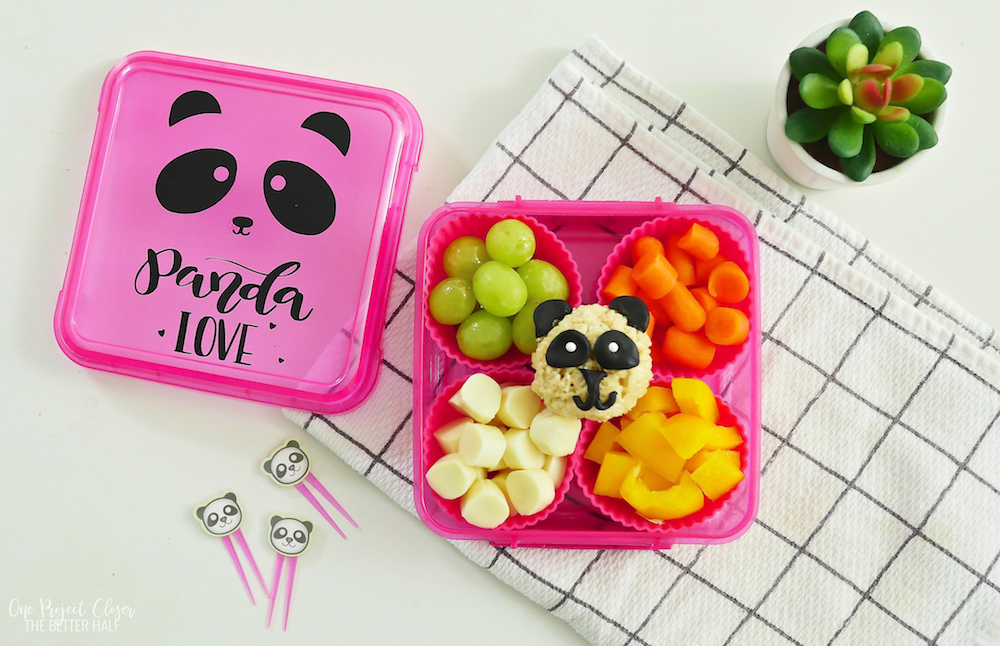 Are your kids totally in love with pandas right now, like mine are? I mean, the only thing better is a pandicorn! Today is for all those panda-lovers out there as they return to school this fall – a Dollar Store Panda Bento Box Tutorial + SVG cut file!
DIY Panda Bento Box
Make Time: 15 minutes
Cost: Under $1
Difficulty Level: Easy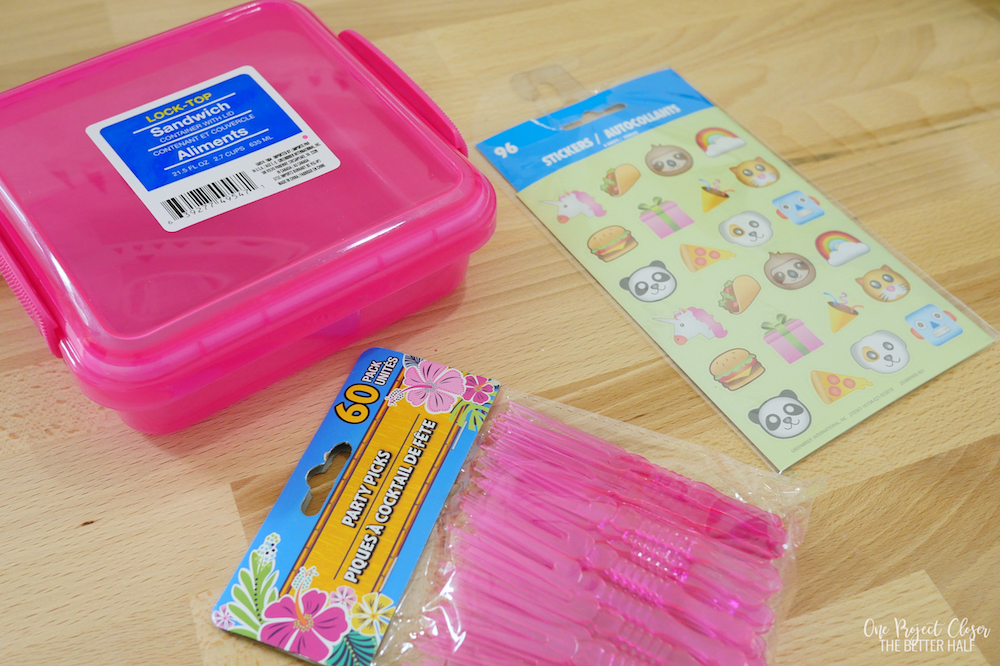 Okay, so there's not a lot to explain about this one. Basically, cut the design on your Craft Cutter (I use a Silhouette Cameo) and stick that bad boy on there! I keep my Cameo set up in my craft room, so it only took a minute or two. I used black permanent adhesive vinyl. It will need to be hand washed, but should hold up fairly well.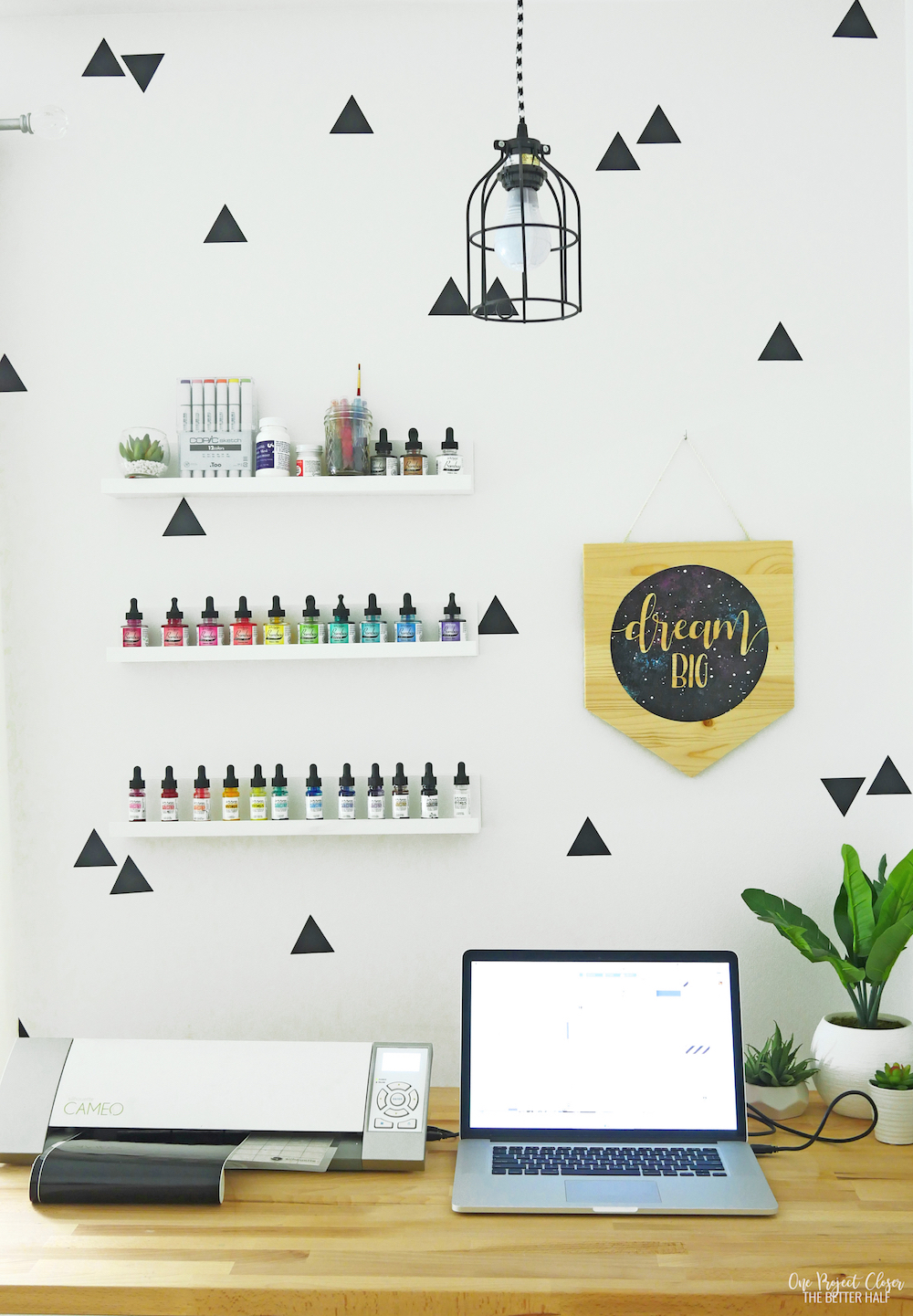 If you don't want to design your own container, I've got my SVG cut file for for this Panda Bento Box SVG for FREE for my email subscribers! If you are already a subscriber, check your most recent email for the dropbox folder of SVG files and ENJOY! If you aren't already a subscriber, what are you waiting for?!?!? Email subscribers get the latest projects delivered to their inbox and plus exclusive printables and SVGs. Sign up here:
Once I cut out the design, I used transfer tape to put the design on a clean sandwich container from the Dollar Store.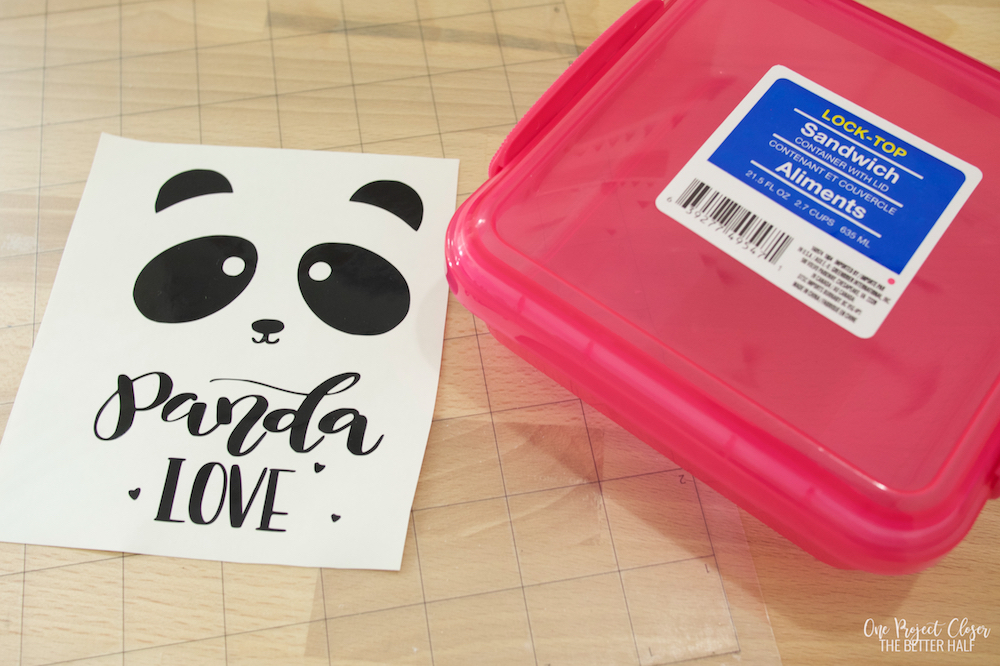 And done! Isn't it the cutest. The kids are already fighting over who will get to take it the first day of school. I guess I should have bought two containers. LOL.

DIY Panda Food Pick
Make Time: 15 minutes
Cost: Under $3
Difficulty Level: Easy
I got the idea to make these when another mom handed out the [amazon_textlink asin='B07CSZDZCR' text='cutest little animal food picks' template='ProductLink' store='opcwp-20′ marketplace='US' link_id='d0565024-968e-11e8-8d38-9b638ed37e3b'] to all the kids at lunch and Lucy ate LITERALLY everything with it for a week (when she lost it). I've realized the kids will eat any food, no matter how much they hate it, as long as they can eat it in a creative way! Enter cute mini food picks!
I grabbed long picks and stickers from the Dollar Store and used a laminator and lamination sheets I already had at home.
First, I stuck the stickers to the inside sheet of a laminating pocket, then laminated it. Easy peasy!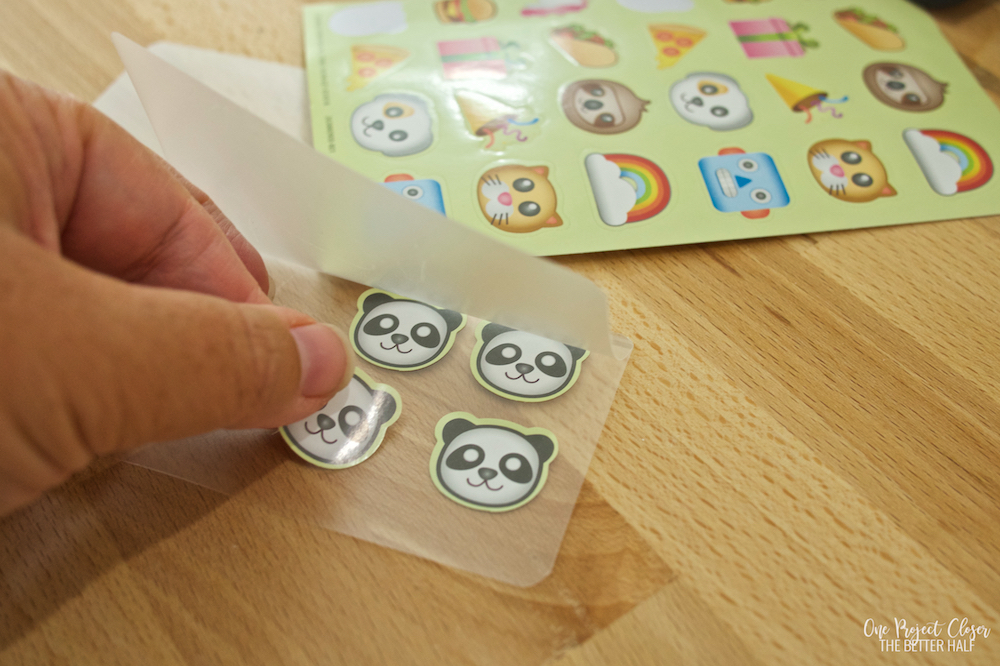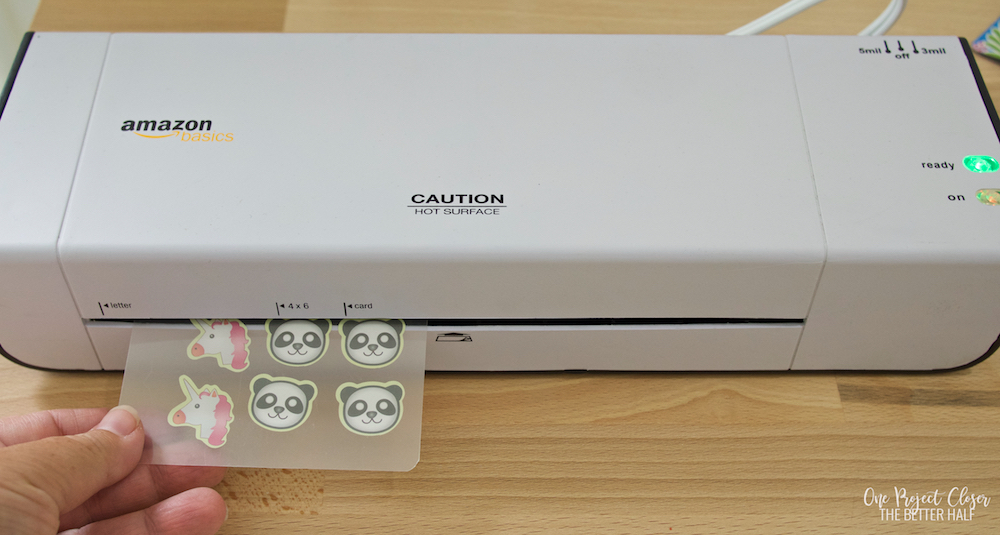 Then I cut around each of the stickers. Be sure to leave a small border so the stay waterproof and sealed.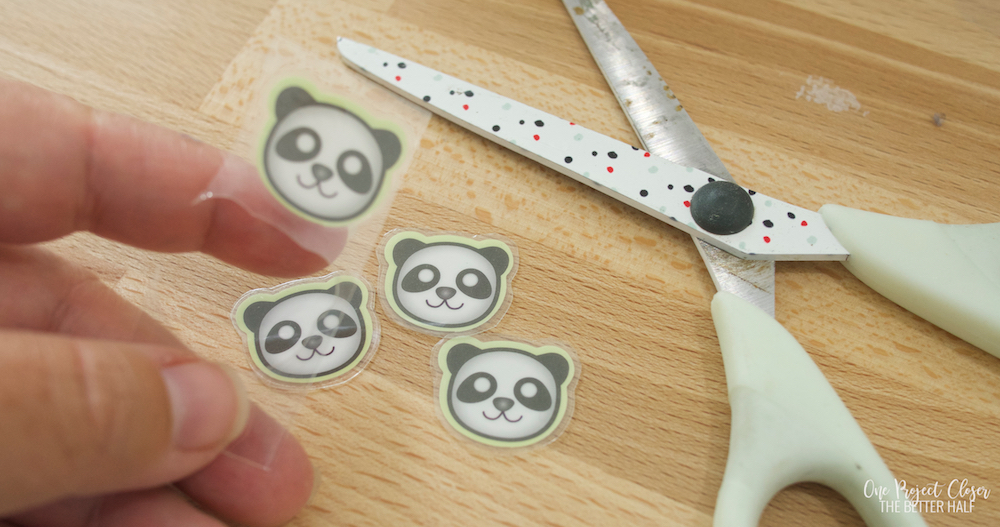 I snapped the tops off the food picks (because they were so long) and then hot glued the animal heads to the picks.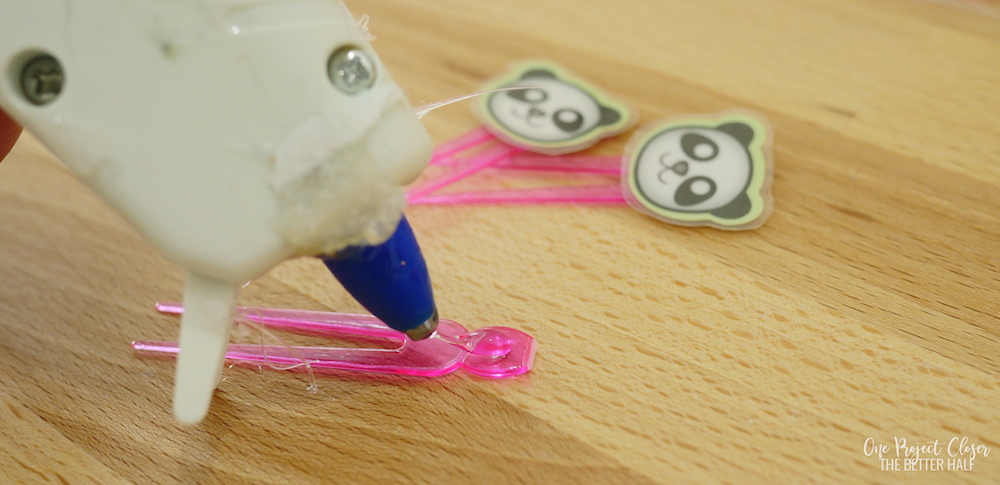 My kids were sooooo excited about these! They have been using them for all their meals and also make cute decorations!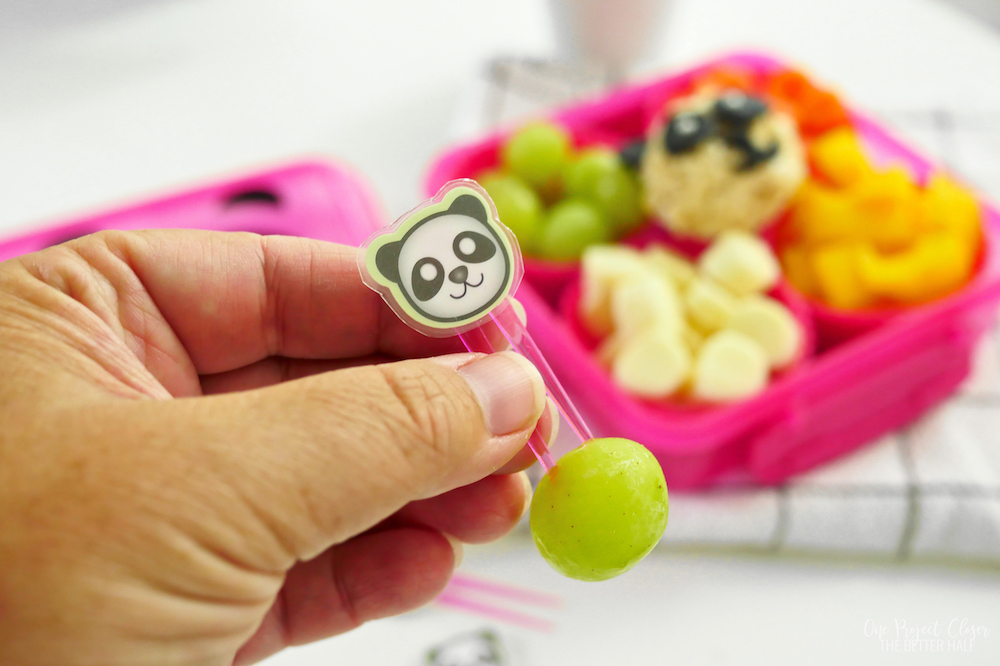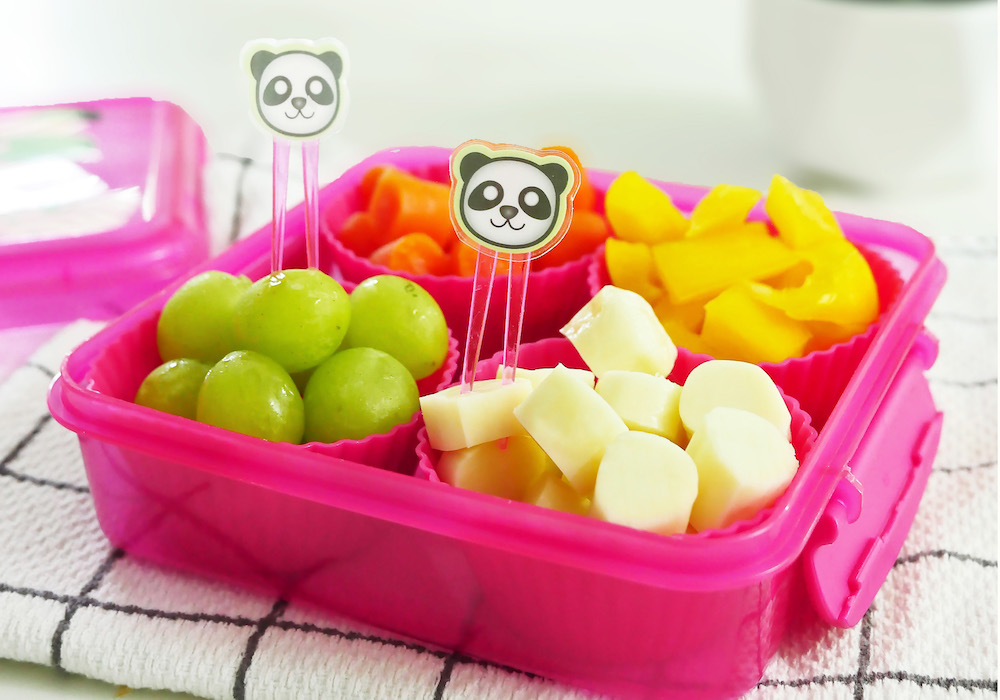 Panda Rice Krispie Treats
No rocket science, here, folks. I followed the box directions for Rice Krispie treats, then formed small balls (flattened slightly). I also tasted along the way, just to make sure they were safe for the kids, of course. 😉 Then, I rolled out black fondant and used the base of an icing bag tip to make circles. The eye circle I squeezed at one end to form more of an oval. And the circles to the ears, I cut a small edge off. Finally, I put on little edible pearls for the eyes.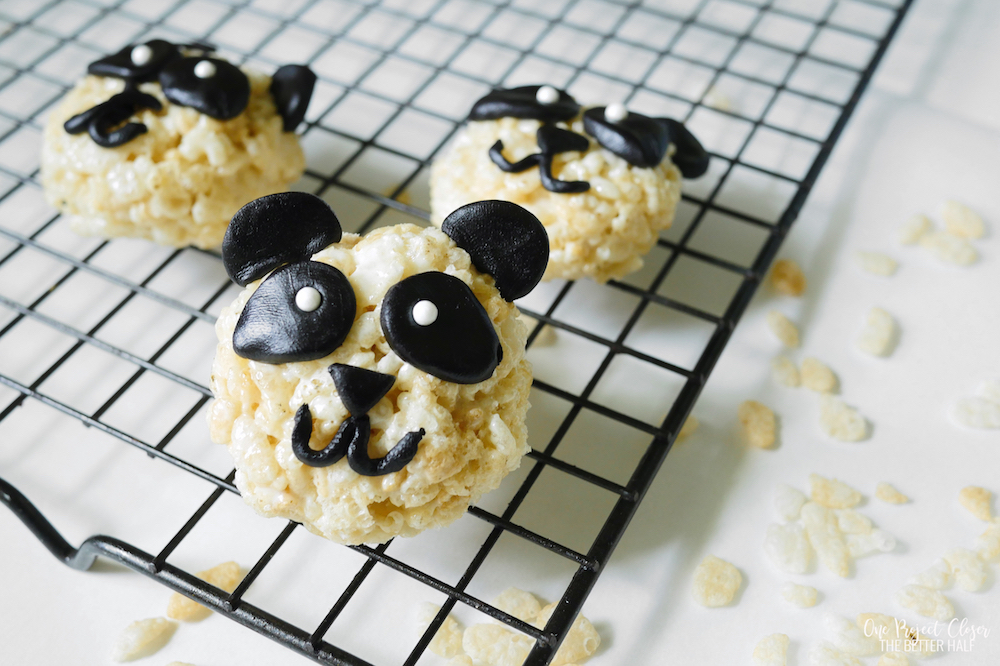 More Dollar Store Crafts!
I've teamed up again this month to bring you more Dollar Store inspiration from some of my favorite bloggers!
Adhesive Drawer Liner Transforms Kitchen Cabinets
Dollar Store Panda Bento Box Tutorial + SVG
Set Up Kitchen And Bath From The Dollar Store
Farmhouse Burlap Cotton Candle Ring
Pin for later!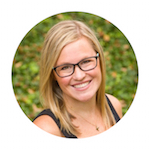 Jocie Hagan
One Project Closer
Come say hi on Facebook, Instagram, & Pinterest!

Want to learn to hand letter and make amazing, personal decor for your home?
Learn now with Busy Girl's Guide to Hand Lettering!
**Use the code HAPPY5OFF to get $5 off the course price**