One of our favorite Easter traditions is going to our local pottery shop and painting Easter eggs with my mom. We started when Izzie was just two months old, at the suggestion of my cousin who has carried on this tradition with her girls. The hope is that we will have a pottery egg for each year of the girl's life and can give them to the girls as a keepsake when they move out of the house. Until then, we proudly display them each Easter.
If you need some more Easter craft idea be sure to check out my Easter/Spring mantle,  5 Minutes or Less: Five Dollar Store Easter Decor Ideas, and DIY Easter Eggs from The Creekline House.

The first two years, Mom and I were not on top of our game and waited too late – the eggs were either sold out (and we had to wait for more to come into stock) or the eggs were not glazed in time for Easter. Now that we are pottery pros, we make sure to go buy and paint the eggs at least a month before Easter.
I love our local pottery shop – The Pottery Stop! They are super sweet and helpful, plus they have a great assortment of pottery. I have also gone on a couple of Thursday nights for Girl's Night – pottery is 20% and you can bring your own wine and munchies! It's pretty fabulous!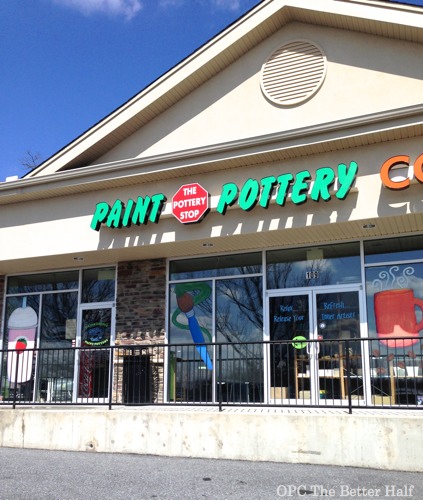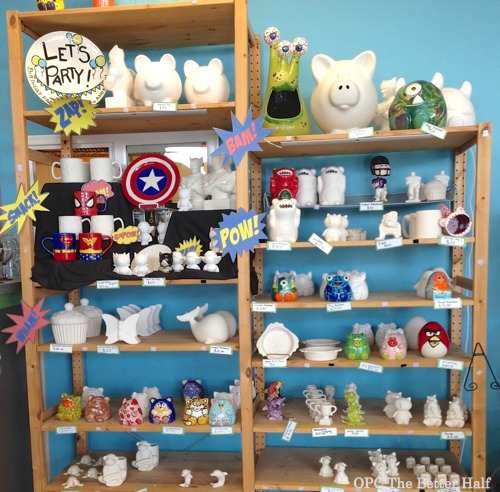 This year, mom went ahead of time to buy the eggs while they were in stock because we were paranoid they would sell out before we went. Two weeks ago, Mom and I went with the girls with eggs in hand.
Izzie was sooooo excited to paint and remembered previous years, making it a special time for all of us.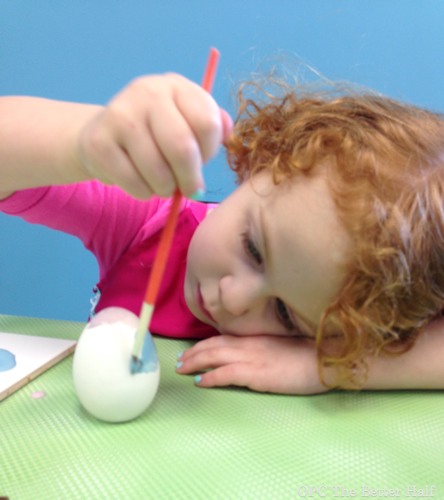 Lucy on the other hand….she is a girl who does not like to get messy. In past years, we used her fingers to make finger prints and she HATED it, crying the whole time. lol. This year was nice because she is old enough to paint with a paint brush.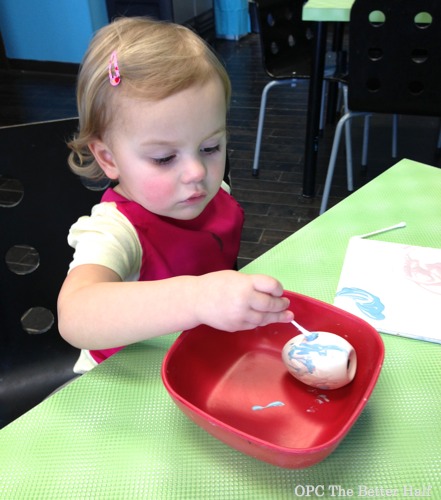 Once they finished painting (a whole ten minutes later), I wrote their names and the year on the bottom of the eggs. Then I turned them in to be glazed and fired.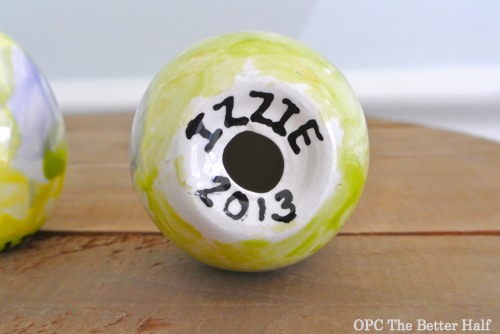 I was able to pick them up one week later, but didn't get around to it until yesterday! haha At least we can enjoy them a few days before Easter!
The two newest additions to our egg collection: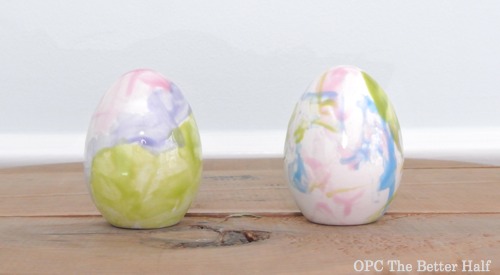 Here are Izzie's eggs, in order of oldest (left) to most recent (right). You will notice the egg on the left is a little larger. The Pottery Stop ordered slightly different eggs this year. The newer eggs are a little more stable and don't roll as much when painting or displaying them.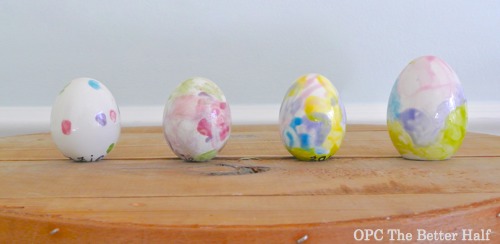 Here are Lucy's eggs, again in order of oldest to most recent.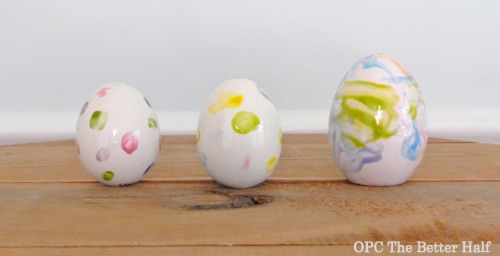 We have really enjoyed this tradition of painting pottery eggs each year and the girls love the extra time with Nana! I hope the girls cherish the eggs when they get older as much as I do.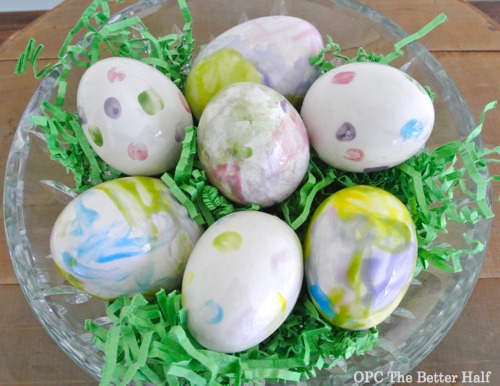 What do you think? What are your Easter traditions?
Thanks so much for following along on painting pottery Easter egg tradition!