No surprise here, huh? A DIYer who loves to makeover a room, and then make it over again a year later? I am super excited about my easy bedroom makeover and can't wait to hear what you think.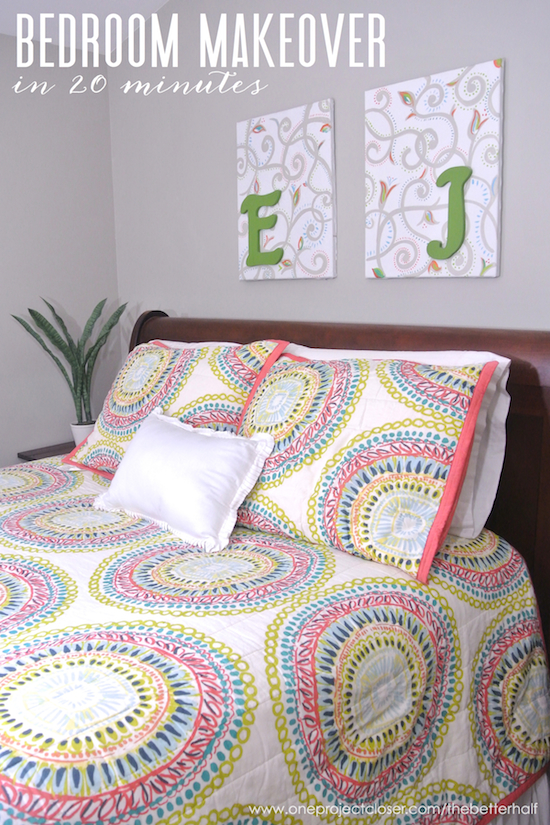 Not too long ago, I made over our master bedroom. I love the wall color and decor, but was ready for a little more color and pizzaz! Here it was before. A few months ago, we painted over the tree when we were debating moving. We didn't move, but the tree did not make a come-back.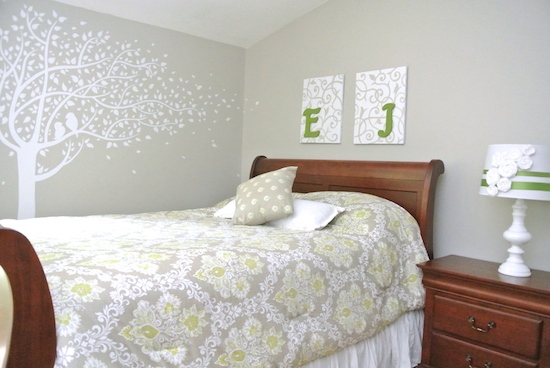 I had stalked this quilt at Target for a couple months and finally broke down and bought it. But I was rewarded at checkout when I got 20% off with my Cartwheel app. woot woot. I love it – it incorporates the green in DIY lampshade and fabric flowers, the His and Hers Canvases, and the button heart canvas on the opposing wall. Plus it ads a bold pop with the orange and blues!
So, how did I do it in 20 minutes? I kept most of the existing decor. On my bedside table, I added a vase with a few fake succulents from Michael's dollar section. Cute, right?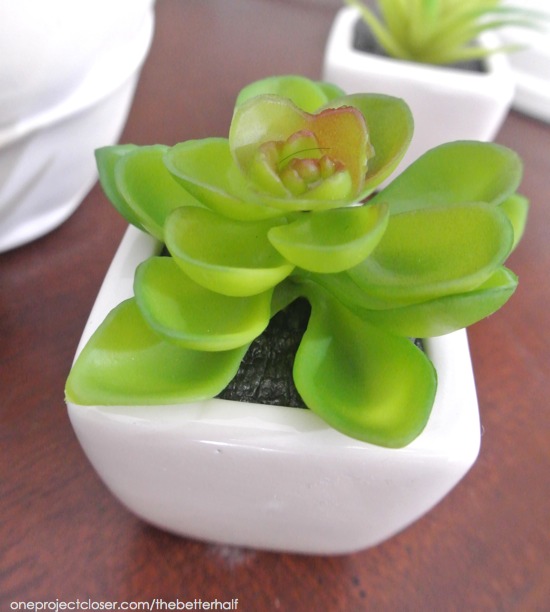 Then, I grabbed some of my DecoArt MultiSurface Acrylics and added lots of dots, lines and accents to the already existing His and Hers artwork. I'm not gonna lie, I was scared. About halfway through, I thought I had made a huge mistake!! Seriously. But I kept going, and ended up really liking how it tied the art to the quilt.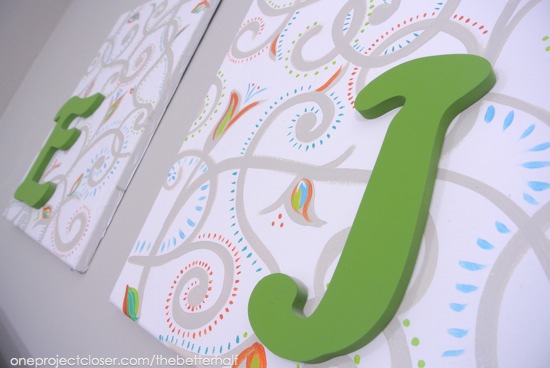 And that's it! Changing the bedding, a few succulents, and adding some paint to the artwork. And now our master bedroom has a fresh new look!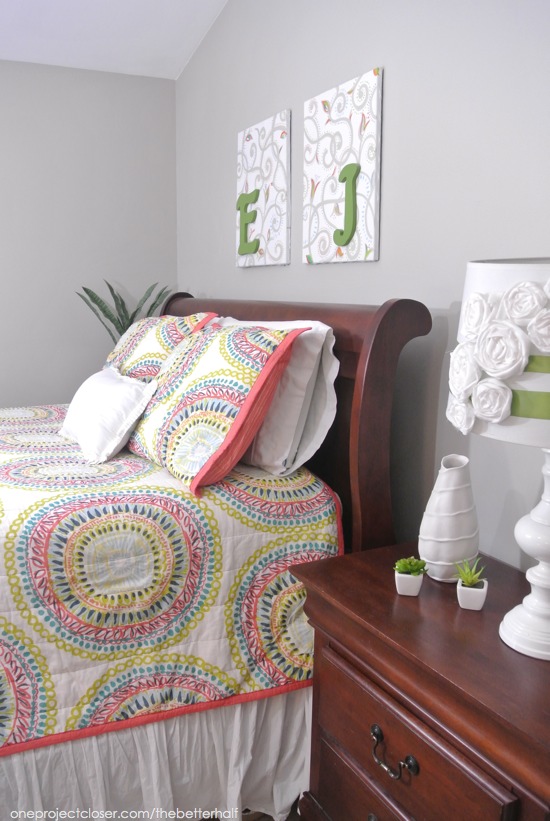 What do you think? What are you tips for an easy bedroom makeover?
As always, thanks for reading!