Sunday I spent some time with family at my brothers house, and I always tend to migrate toward the kitchen at these types of events. Maybe it was all the delicious food- who knows? Anyway, I found a unique bottle opener on their refrigerator, and I was struck by the simple, yet functional, design. It didn't look very hard to make so that's how I spent my morning. Now that I've "tested" the bottle opener, I'll share how you can make one too.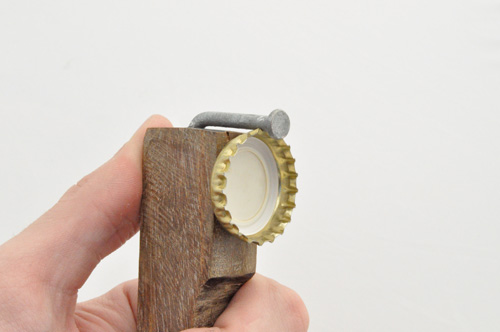 Make Your Own Bottle Opener
I chose a hard wood for this project so that it'll withstand a lot of use. I had some spare walnut bullnose from installing my hardwood floors and decided this would be a great application.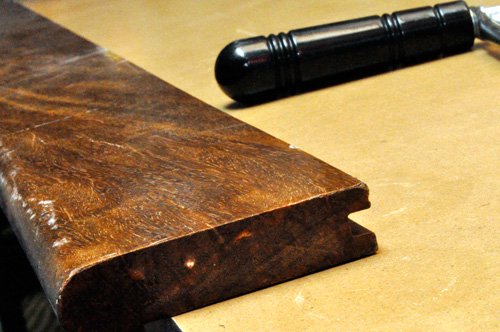 This is just a first-pass, and I didn't measure anything. If you're following along, the dimensions should be roughly 5″ long by 1-1/2″ wide. I'm using 3/4″ floorboards and that makes for a good depth. I wrapped everything in masking tape to give it a little protection from tear out.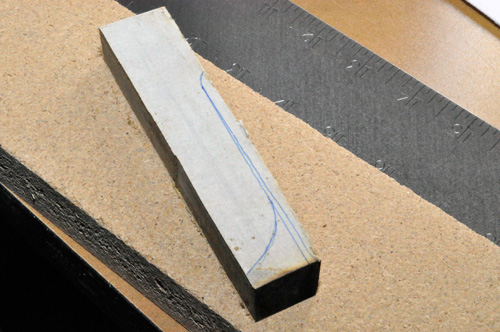 I sketched the curve of the handle and used a coping saw to cut along the line.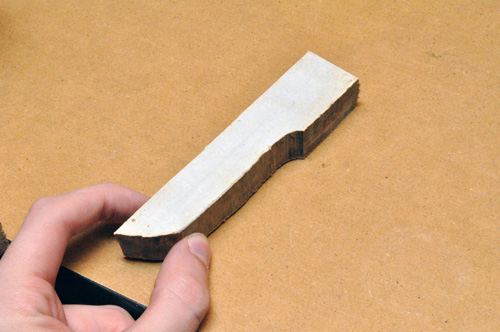 Next I sanded everything using that cordless Milwaukee grinder that I wrote about two days ago.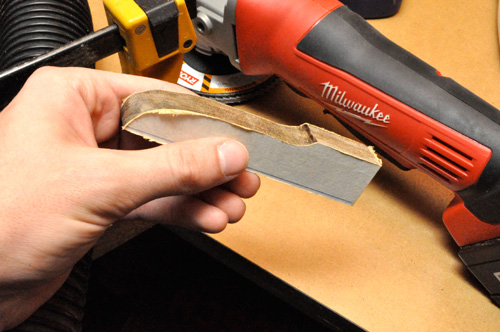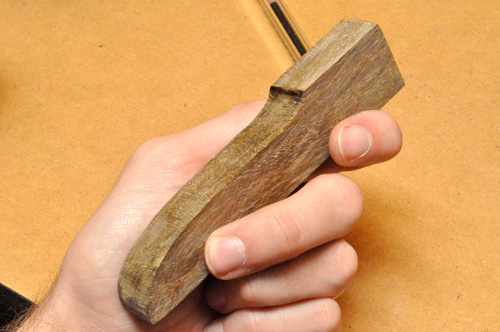 Jocie wasn't too pleased when I harvested a couple 1/2″ diameter magnets from our fridge.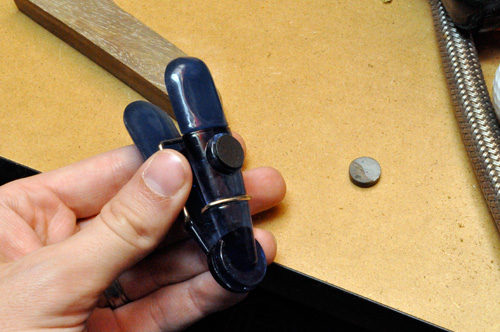 I clamped my workpiece down and setup my shop vac before drilling holes for the magnets. For 1/2″ diameter magnets, I used a 31/64″ drill bit to keep everything snug.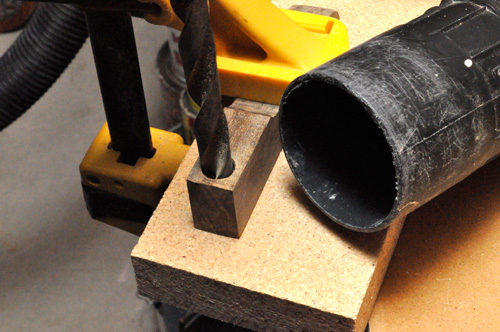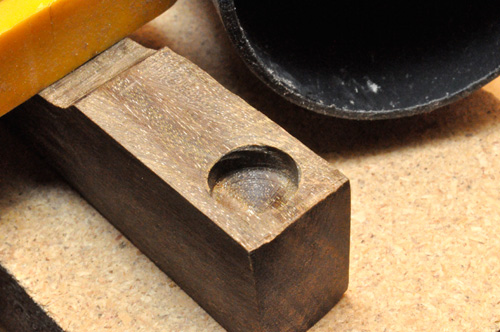 The magnet on the face of the bottle opener is for catching the bottle cap so I positioned it pretty close to the top. The second magnet allows you to keep the opener on the fridge and I placed that a little lower. I put a dap of hot glue behind each magnet, and it's doing the trick.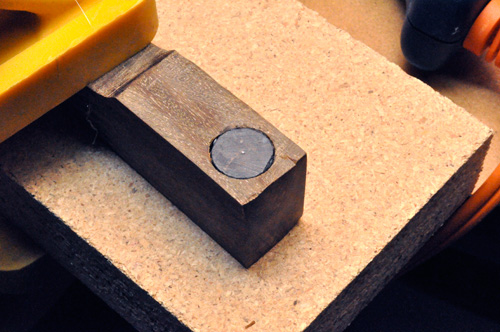 For the nail, I chose a 3″ with a common nail head. This is important because the underside of the nail head is what pulls the bottle cap off.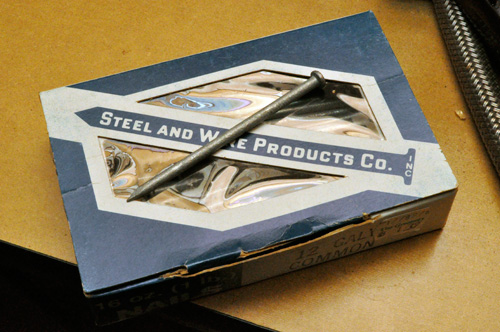 You can see how it compares to a more convex underside.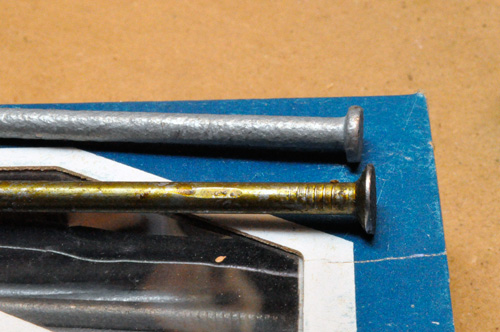 I drilled a hole for the nail using a 5/32″ drill bit, and added a dab of hot glue before pushing it in place.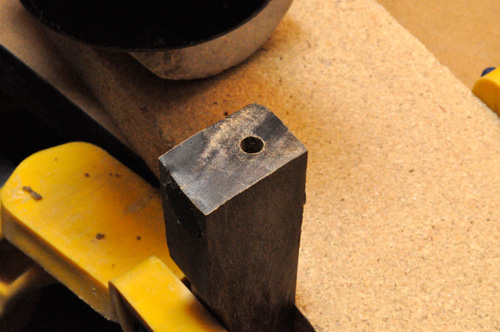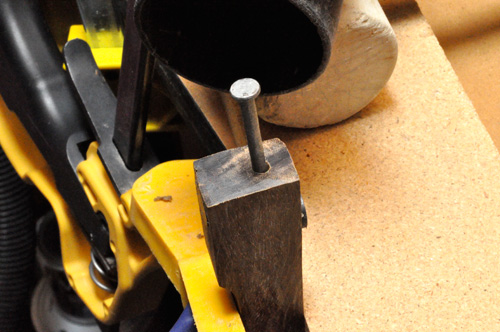 I didn't want to bend the nail with a hammer. Instead, I used a clamp to slowly bend the nail to a right angle.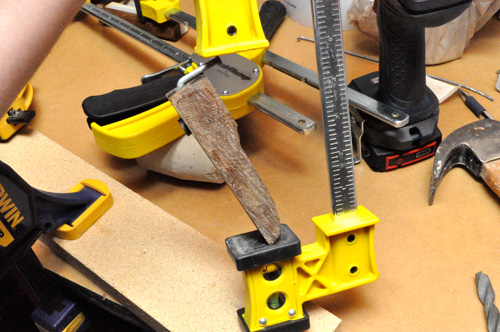 When I tested out my prototype, everything worked perfectly.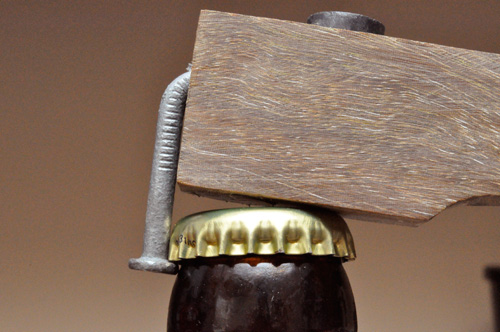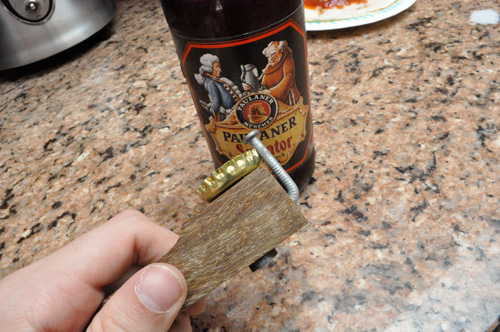 There are a few things I'll do differently next time:
Use a drill press to be more precise
Drive the nail a little deeper to leave less overhang
Get both magnets flush with the surface of the wood
Use a more powerful magnet to hold it to the fridge
Smooth out the edges
Even with my complaints, I'm really pleased with how it turned out. This is a great first attempt especially without measuring anything. Now I'm off to enjoy the fruits of my labor.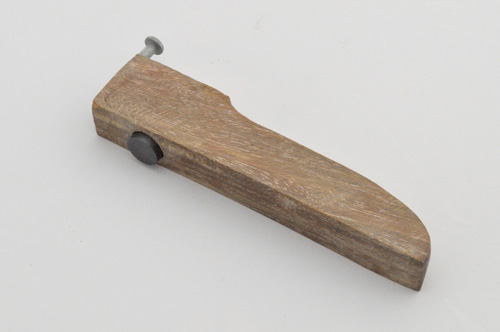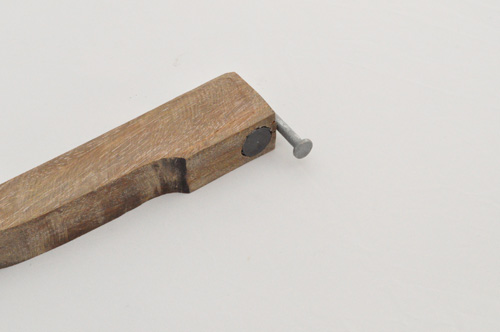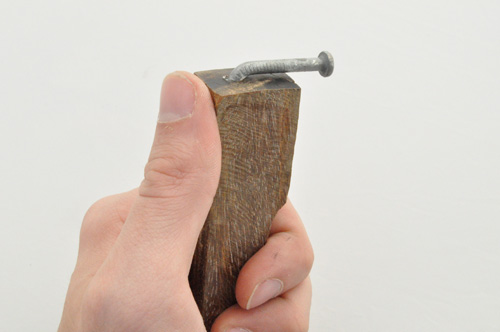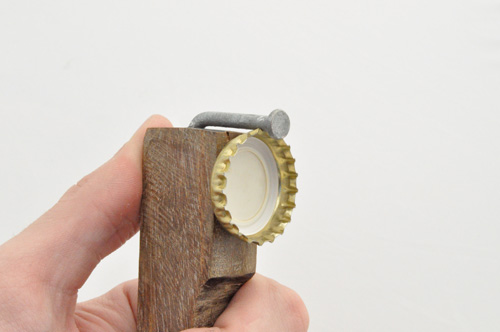 The original design for this bottle opener is attributed to Brendan Ravenhill from AREAWARE. You can see product details and even purchase one here. You might notice that my handle is opposite the one at the link. That was an accident but I think it's actually better.