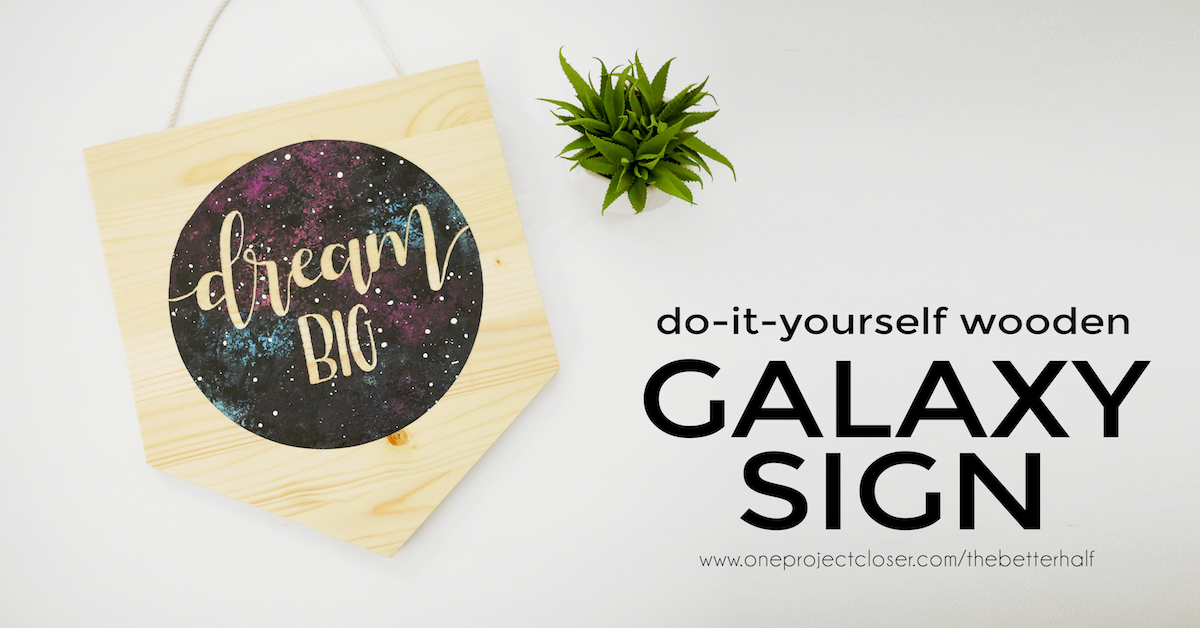 Thank you so much for reading about the newest addition to my craft room – an easy DIY galaxy painting + wooden sign. This post in sponsored by the Home Depot Prospective Campaign. We're partnering with The Home Depot to provide candid reviews of tools from a wide variety of manufacturers. The Home Depot is both providing the tools for free and compensating us; however, the opinions we express here are our own. Remember, we'll always be up-front with you when we're receiving a free product, compensation, or both. And of course we always strive for objectivity and honesty in our reviews. This post may also contain affiliate links – a small portion of each sale goes to helping keep our content awesome and free! THANK YOU!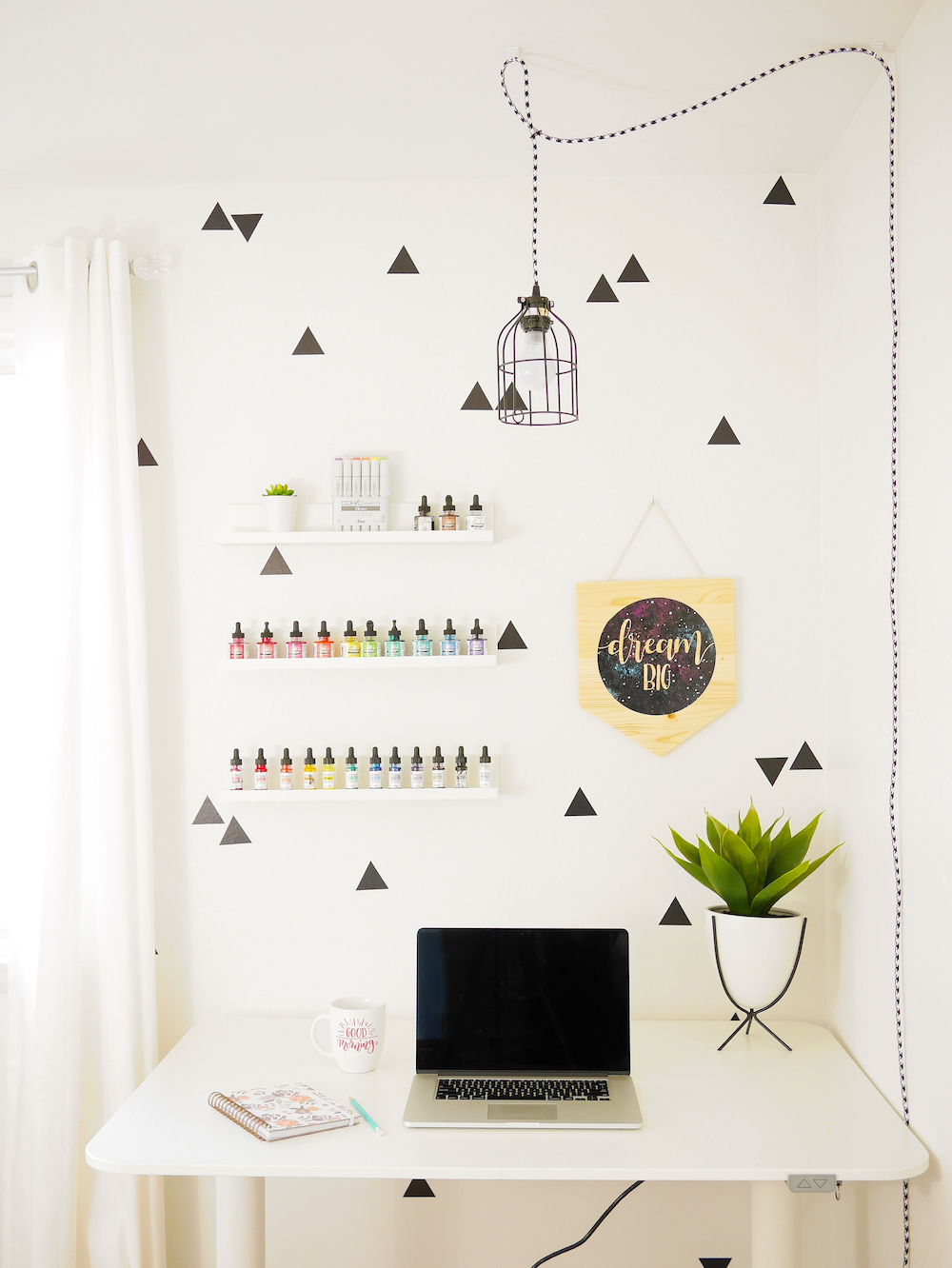 I realize I've been working on my craft room makeover forever, it seems. As soon as I get started on one project, I get distracted by something shiny and start a new project. One might say, I'm one project further, not closer. (LOL See what I did there?) The craft room isn't quite finished, but I made this super easy and quick DIY Galaxy Painting. I'm low-key obsessed with galaxy painting and made a few wood slice galaxy paintings over the summer when we had the eclipse. Wood slices are a little to rustic for my craft room so I decided to give it a more modern banner shape. As far as the lettering, dreams and stars go hand in hand, but I also thought it was a good reminder to not fear failure or success in my art, but to dream big! I'm really please with how it turned out and excited to share step-by-step how you can make your own. Plus, read further to get your free printable stencil!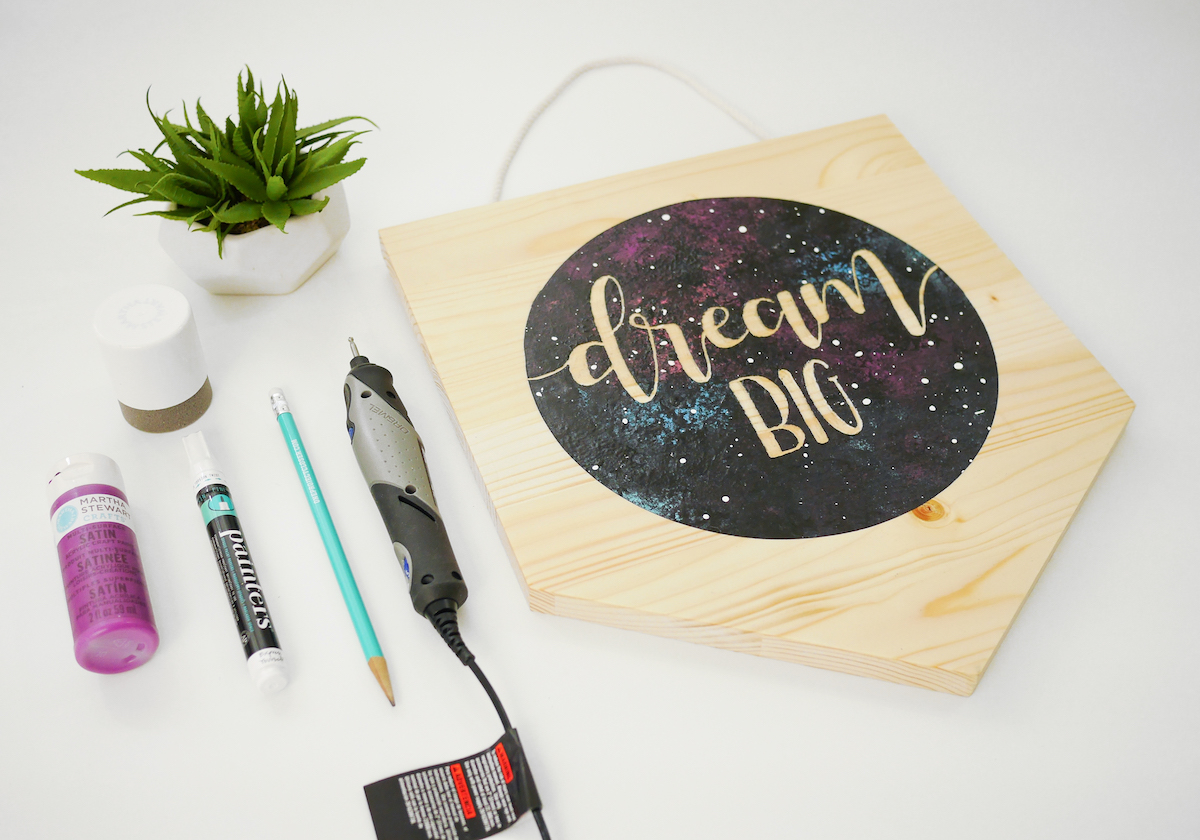 Materials Needed
Most of these materials I had on hand, but none are overly expensive and most can be used for other projects too!
Dremel Stylo+ with accessories #191 and #428
[amazon_textlink asin='B00HZIOB28′ text='Adhesive Stencil Vinyl' template='ProductLink' store='opcwp-20′ marketplace='US' link_id='534b29bf-1cf5-11e8-b554-25ed179dac8d']
[amazon_textlink asin='B004BPRLKC' text='Round Foam Pouncer' template='ProductLink' store='opcwp-20′ marketplace='US' link_id='71b1e7fd-1cf5-11e8-a1aa-c7c58063a7f0′]
[amazon_textlink asin='B005KRSWM6′ text='X-acto Blade' template='ProductLink' store='opcwp-20′ marketplace='US' link_id='e3852923-1cf5-11e8-a790-9f723bd32a92′]
White Chalk
[amazon_textlink asin='B00CIVYTE2′ text='Acrylic Paint – black, pink, purple blue, teal, white' template='ProductLink' store='opcwp-20′ marketplace='US' link_id='24427e1a-1cf6-11e8-8487-1f4ddf61d2aa']
[amazon_textlink asin='B002BWOS5I' text='Clear gloss topcoat/polycrylic' template='ProductLink' store='opcwp-20′ marketplace='US' link_id='526f2c14-1cf6-11e8-8bc3-51d82a5a1cca']
[amazon_textlink asin='B071XP4WP1′ text='Rope/cord' template='ProductLink' store='opcwp-20′ marketplace='US' link_id='62a604f7-1cf6-11e8-92ea-3dc3561297be']
[amazon_textlink asin='B000BR2ERO' text='Staples + Staple Gun ' template='ProductLink' store='opcwp-20′ marketplace='US' link_id='95ba7ef1-1cf6-11e8-890f-ebe10dd67054′]
Free printable Stencil below

Galaxy Art + Wooden Sign How To!
Here's a video showing you the step by step tutorial of how to make this easy DIY galaxy art + wooden sign!

Dremel Stylo+ Versatile Craft Tool (2050-15)
I'm super excited to share with you about this brand NEW Dremel that is coming out this April 2018! Before I get to all the great details, let me share what I love most and the highlights of my experience.
First, I love how light and slim it is! I know that sounds really girly, like I can't handle "real" tools. But the reality is that my hands are very small and when doing project that requires a lot of finesse and detailing, I can't handle the heavier and thicker tools. But the new Stylo+ is PERFECT! It's thin, light, has a comfort grip designed for extended use and detailed work.
Second, I really like that is is corded. Prior to the Stylo+, my favorite go-to Dremel for crafting was the Micro. But, real talk, I always forget to put the battery in the charger. I'm artsy and disorganized and I'm never putting batteries in the charger where they belong. Sometimes, I'm not sure if the hubs knows why he married me. LOL But I love that the Stylo+ is corded and doesn't require any advanced planning or fore-thought.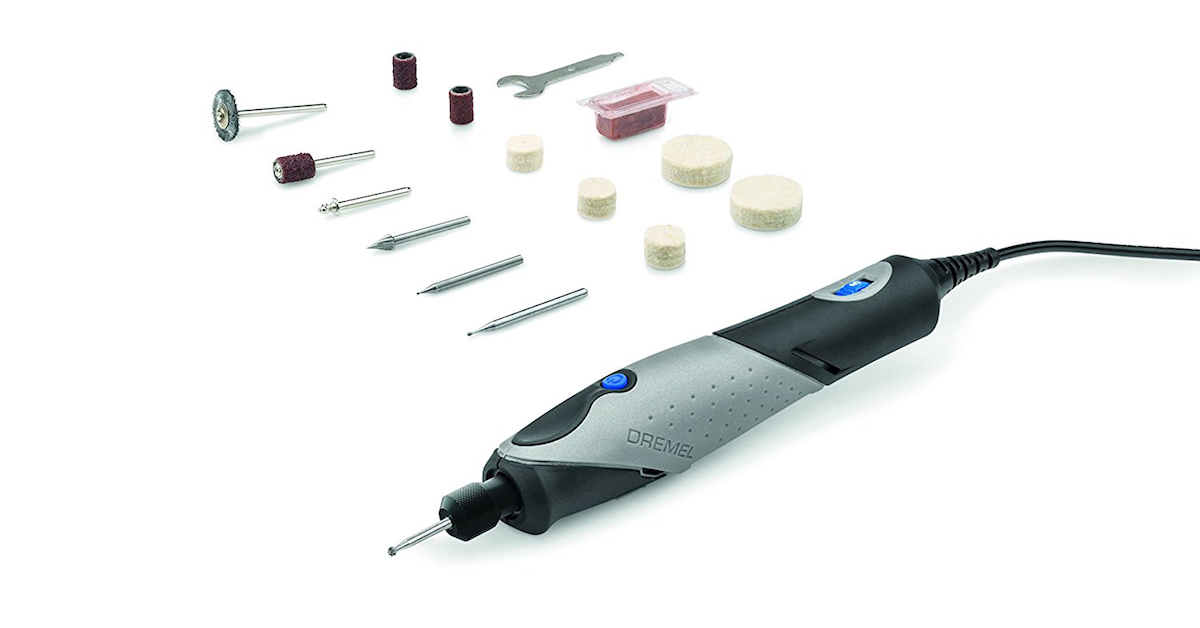 Here are some other great features:
15 accessories, perfect for carving, engraving, polishing, sanding
Can be used with most Dremel accessories
Quiet motor
Variable Speed Control (5000-22000 RPM)
Maximum control
Slim size enabling you to get closer to our work space
Pin for Later!
Did you enjoy this project but don't have time to make it today? No problem! Pin it for later. 🙂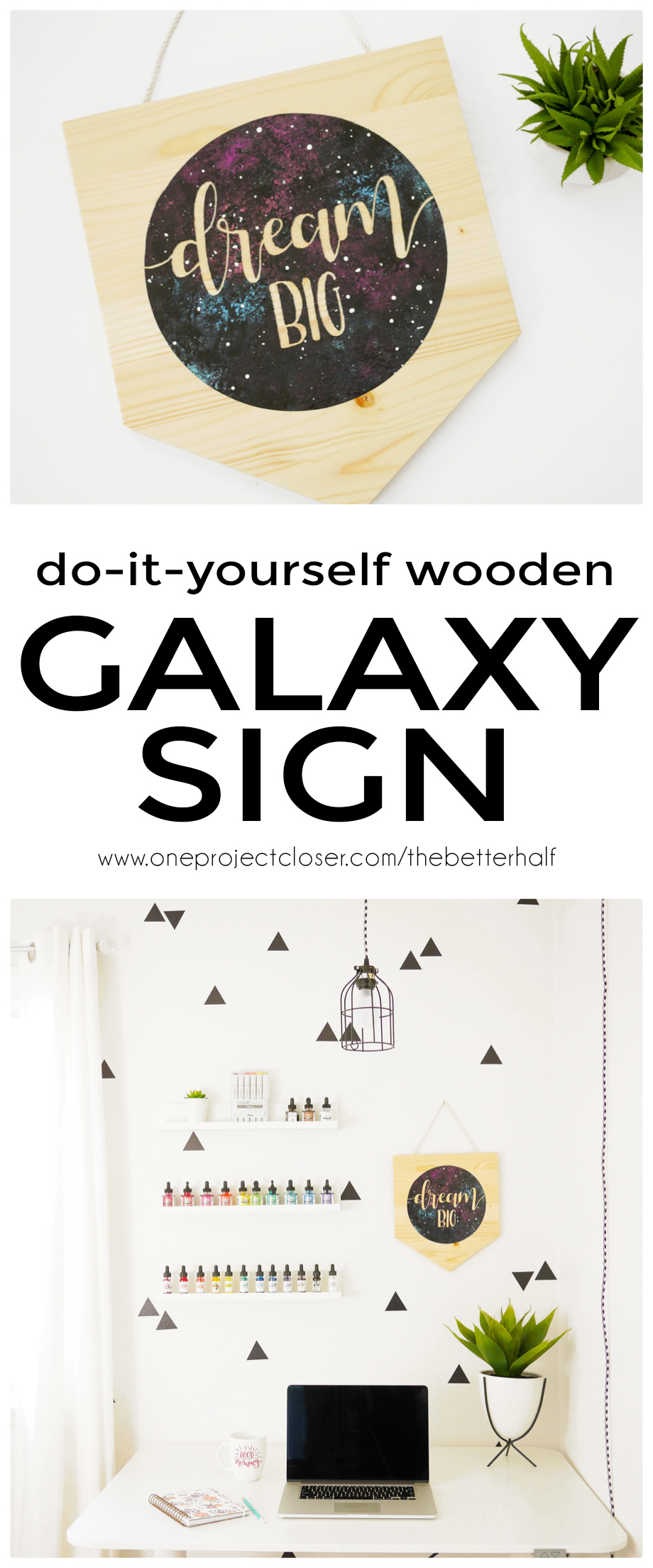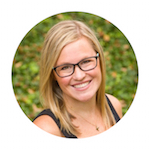 Jocie Hagan
One Project Closer
Come say hi on Facebook, Instagram, & Pinterest!