Real talk, friends. Cleaning is NOT my gift. I loathe it. Hate it. Avoid it all costs. And in the process, I drive the hubs a bit crazy. Now, I promise, I'm not a slob. More like I let laundry take over our bedroom and have piles of clutter. Oh, and I can't close a drawer or cabinet all the way to save my life. BUT…the great news is that I have some AMAZING friends who have tons of quick, easy ideas for organizing and cleaning your home. This year, I'm decluttering with the help of my friends so I thought I'd let you in on all the trade secrets too!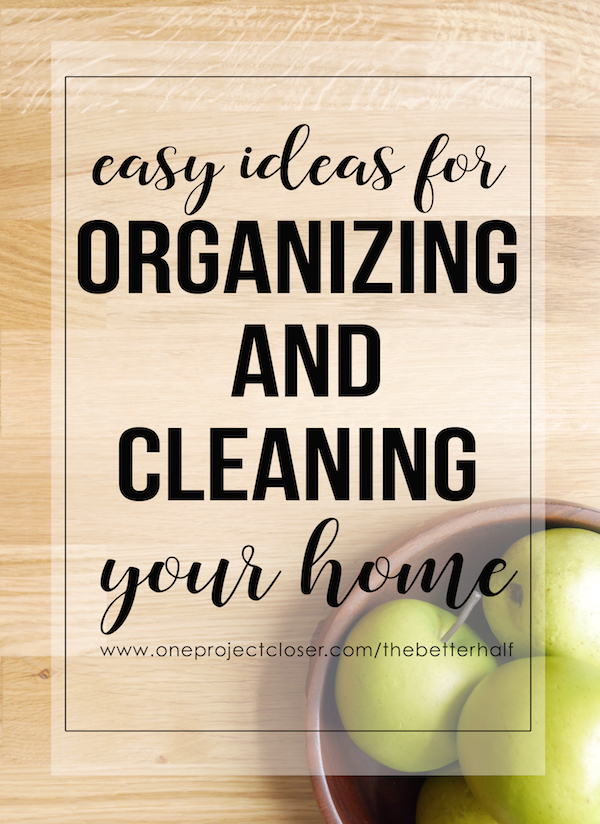 The Cleaning Ninja
First up, my friend Courtenay from The Creekline House has JUST released a book called the Cleaning Ninja! Its amazing. So many useful tips and strategies for cleaning and KEEPING your home clean. In addition to being a great book, my kids saw it and thought she literally meant for them to be cleaning ninjas. So now they clean super fast and use a lot of "hi-ya's." Seriously, that alone is worth the cost of the book. Get more info on the book and buy it here (affiliate link).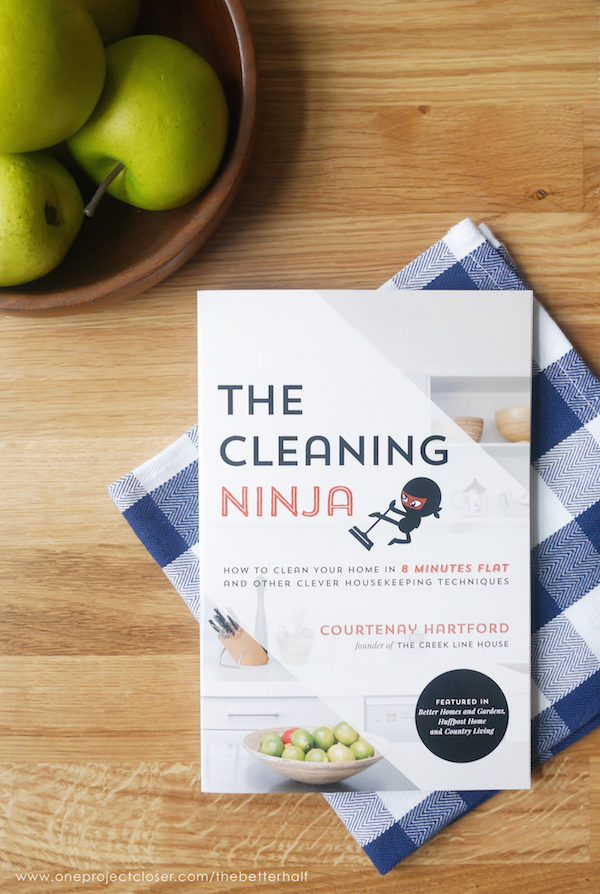 Bite Size Organize
Have I mentioned how talented my friends are? Well, my bloggy buddy, Melissa from The Happier Homemaker also just released a book called Bite Size Organize. She shows you:
How to spend less time doing the chores you hate.
How develop habits to dramatically transform your home and your life.
How to tackle the problem areas of your home where clutter collects. (YES, this is what I need!!)
Get more information on this awesome ebook directly from Melissa and buy there!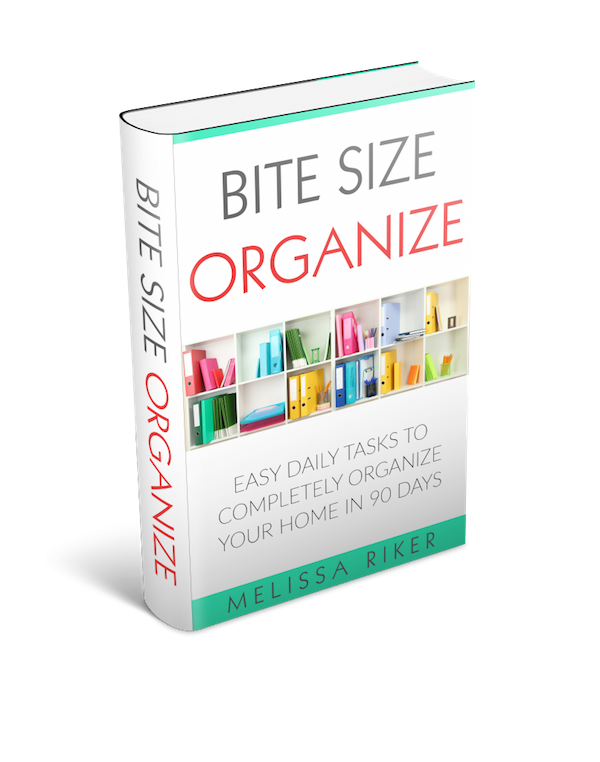 Need more cleaning tips and tricks?
My friend Jacque from The DIY Village pulls together 25 Cleaning Tips and Tricks for even the worst cleaners, like me! Its a great round up!
Have a crazy calendar? Keri from Shaken Together showed me how to organize with the help of washi tape and how to better organize using Rubbermaid Totes!
Ever wondered how to get rid of stinky shoes (I mean, besides throwing them away?) Gwen from the Bold Abode shared with me her 9 Favorite Cleaning Tips.
And if that's not enough, earlier this month I teamed up with a bunch of bloggy friends to bring you more than 100 Cleaning Tips and Tricks, all in one place!
What do you think? Which are your favorite easy ideas for cleaning and organizing your home?
As Always, thanks for reading!

Don't forget to check us out on Facebook, Instagram, & Pinterest!