A great part of hanging out with pro contractors and carpenters (like Joe Bianco) is that I can pick their brain for my own projects. I mentioned a new woodworking endeavor, and Joe offered up some good ideas including making sure I properly joint all the wood. The problem is that I don't own a jointer so I started looking for alternate methods, and indeed, there are ways to edge joint wood without a jointer.
What is Edge Jointing?
If you're not familiar with the term, edge jointing (or just jointing) is the process of milling a flat, straight edge onto a board. This is an important step because even small gaps, bowing or cupping can eventually cause a glued joint to fail. Jointing both edges ensures full contact along the entire length of the joint and eliminates the need to straighten materials with clamps. You can read a little more about it on Wikipedia.
How to Joint Wood
Jointing is typically achieved using a jointer (pictured) where the in-feed and out-feed tables are parallel and offset at slightly different heights depending on the depth of cut.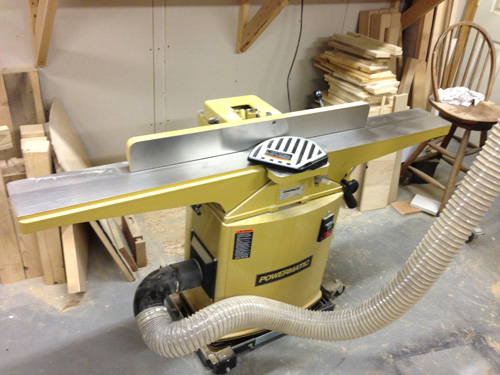 Stock is placed on the in-feed table up against the fence, and a small amount is trimmed as it passes over the cutting head.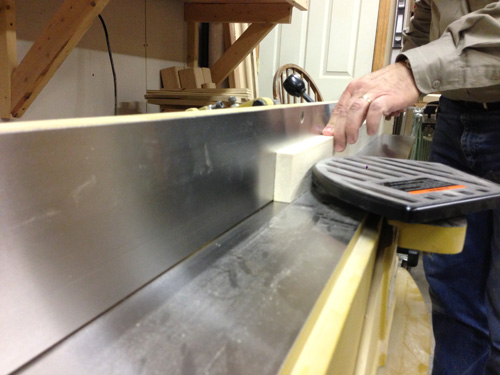 The result is very tight joints with no movement along the entire length.
Jointing With a Table Saw
For best results and if you're going to be jointing lots of wood, go ahead and spring for a jointer. You can achieve good results with a table saw or router. However, the work is much slower. If hand tools are more your style, pick up a jointer/plane like a Lie-Nielsen no. 7 jointer plane.
Step 1: Calibrate Table Saw
Start by checking and calibrating your table saw. You want to be sure the blade is perpendicular to the table and parallel with the fence.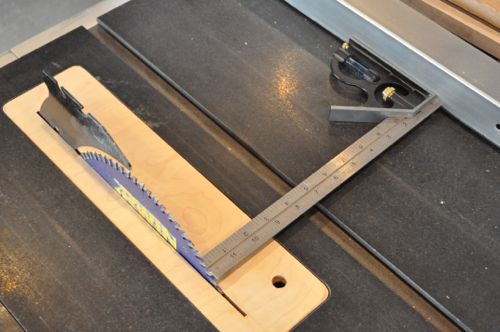 I like to use my combination square for checking the blade.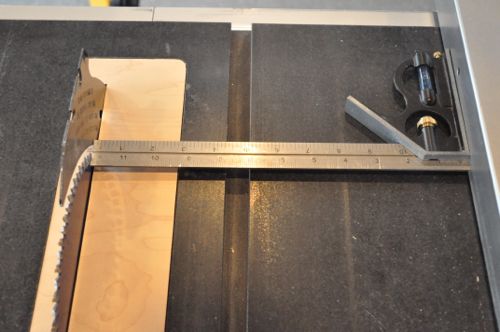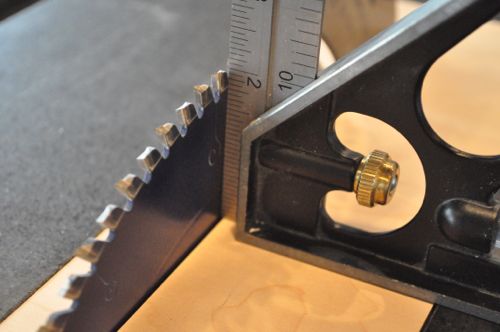 Step 2: Plan and Orient the Boards
Lay out the boards and label everything so you can check each joint as you work.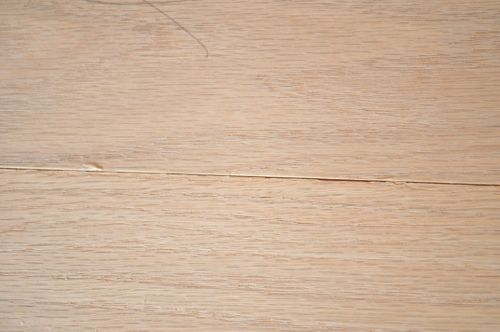 Step 3: Setup a Straight-Edge
For this method, you'll need a straight-edge that will ride against the table saw fence.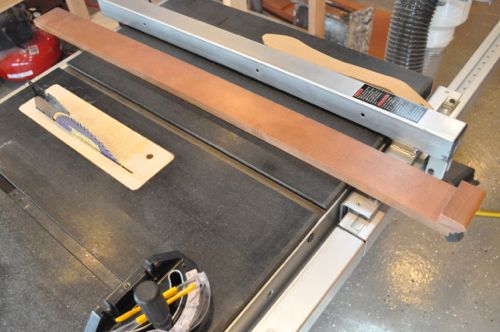 Using tape (preferably double-sided or carpet tape), affix the board to be jointed to the straight-edge.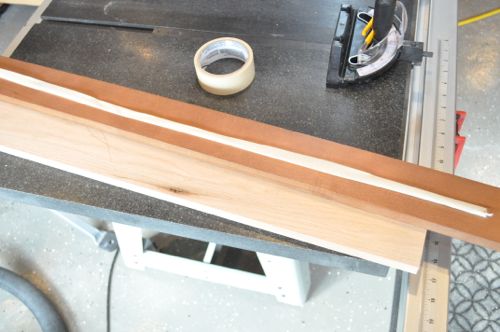 Stagger the boards so that only the straight-edge will contact the fence.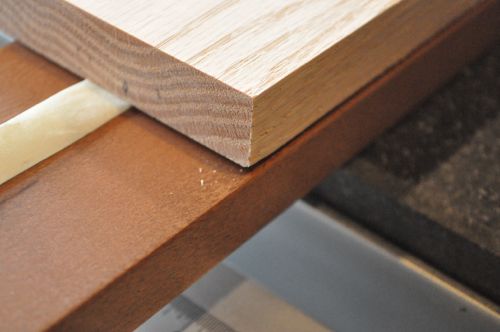 Step 5: Make First Cut
Sliding the straight-edge along the fence, cut away about 1/16″. If you have feather-boards, this is a good time to use them. Cut the board at a constant speed and with a smooth motion. If at any point, the workpiece looses contact with the blade, finish the cut and trim another 1/16″ off the same side.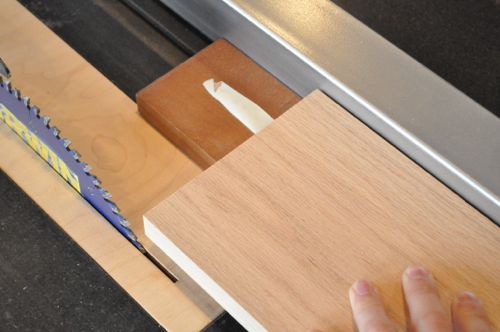 Step 6: Cut Opposite Side
Now one side is perfectly straight and flat. Putting the freshly cut side against the table saw fence, cut the opposite side.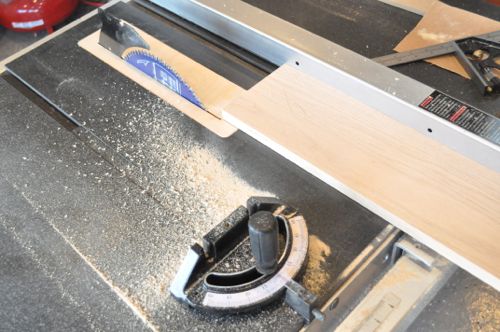 Step 7: Check for Fit (Repeat if Necessary)
I like to check the board for a consistent width. I also line it up with a straight-edge or level and check for any cupping.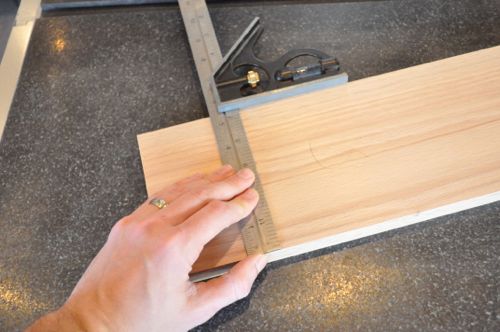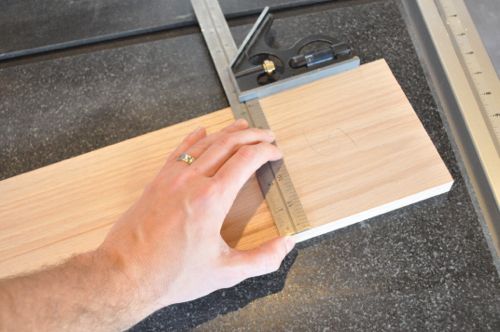 Most importantly, check how the workpiece fits against its adjoining piece. Look for even the slightest gaps or rocking. If you see any problems along the entire length, joint the edge again.