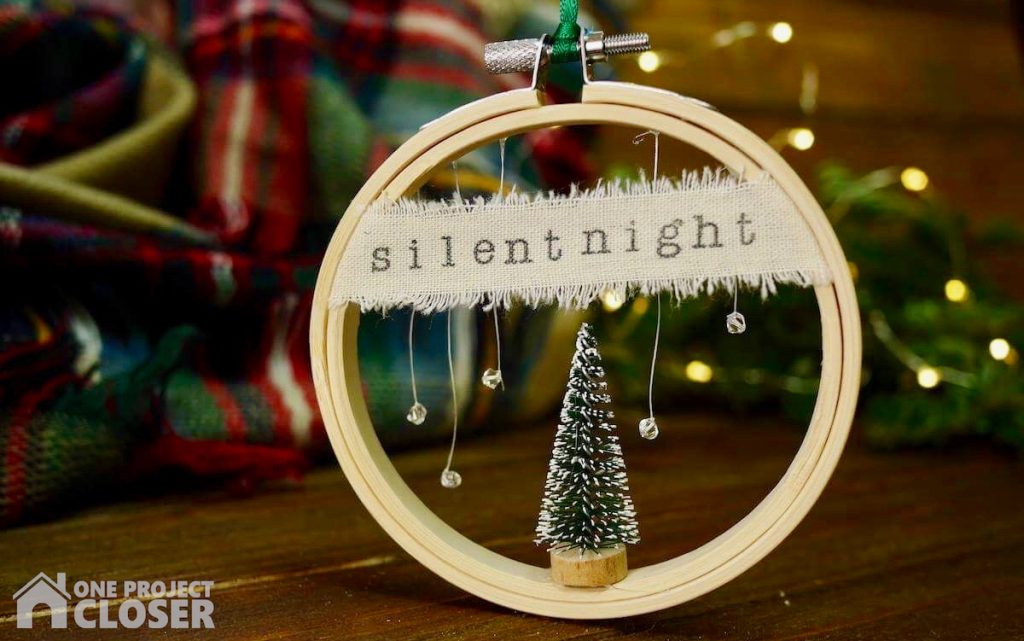 In the past few years, I've enjoyed making ornaments for friends and family to go along with whatever gift I'm giving. I like the personal touch…plus, I just really like making stuff. LOL I had planned to make those cute Snow Globe Ornaments with the Bottle Brush tree inside. Well, I ordered the bottle brush trees and found that were just slightly too big to fit in the ornaments. #fail But, like many craft fails, they give way to something even more amazing and original!
Here I was with 40+ tiny bottle brush Christmas trees and not sure what to do with them. So I wandered Michael's for longer than is reasonable, and came up with the these embroidery hoop ornaments. I was thinking they are sort of like snow globes, but with out the globe! LOL Of course, I added my signature hand lettering touch to many of the ornaments.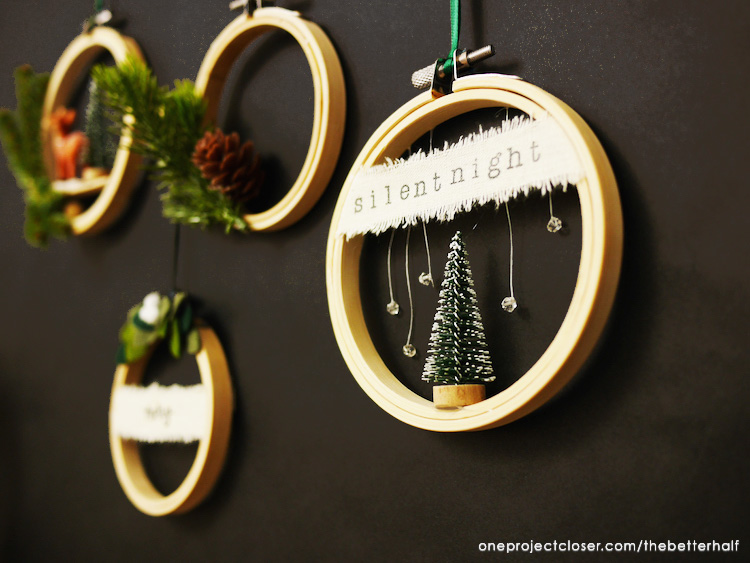 What's not to love about these embroidery hoop ornaments? They are unique, easy to make, the supplies are easy to find, and you can personalize and change them according to your own taste and creativity!
Hoop Ornament Supplies
A few notes about supplies. First, its important to pick a ribbon (or fabric scrap) that is fairly smooth in order to minimize bleeding and fraying the tip of the pen. Using archival ink for both the pen and stamp pad with prevent bleeding and will not fade over time. You can cut your own felt leaves, but I ordered some, just to make it easier and more uniform. Lastly, the click together stamps are amazing – GAME CHANGER!
DIY Embroidery Hoop Ornaments
I love that these ornaments are so easy (and quick) to make! ENJOY!
I think my favorite ornament is the waterless snow globe with the crystals hanging down. Isn't it the cutest? What about you?? Another variation I didn't include in the video: paint your hoop black and add a single white sisal tree. Simple and elegant! The variations are endless!
Pin for Later!
Did you enjoy this project but don't have time to make it today? No problem! Pin it for later. 🙂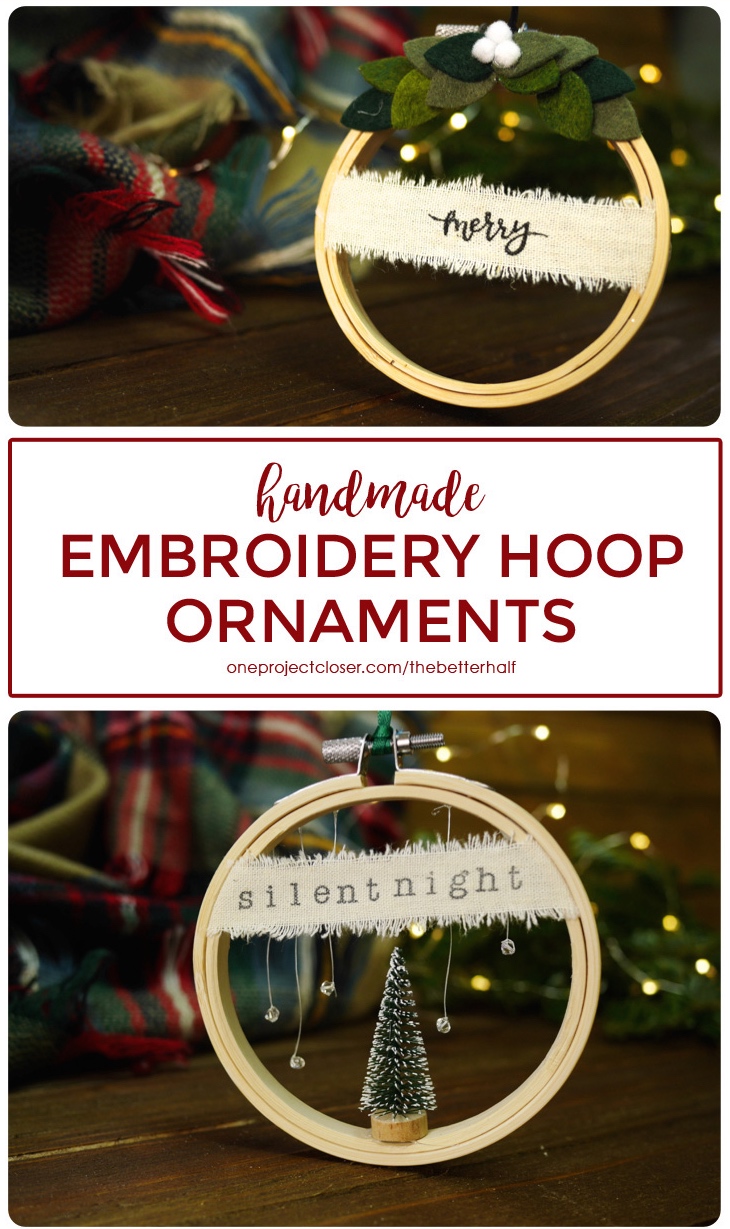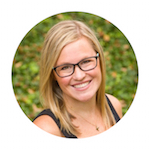 Jocie Hagan
One Project Closer
Come say hi on Facebook, Instagram, & Pinterest!