Need some great fall bridal shower ideas? Well, one of my really friends, Christy (old roomie from after college but before I got married) got married last year to a really amazing guy, which is only fitting since she is a really amazing woman. I helped throw a shower in her honor, along with several of the other bridesmaids. We wanted to pay homage to her fall wedding with lots of pumpkins, candles, fall flowers, burlap, and fall foods! We all had a wonderful time, and most of all, I hope she felt really loved and celebrated.
*This post originally ran in October of 2013, but its a fave of mine, so I hope you enjoy it too!
Pumpkins, Candles, and Burlap
I was in charge of decorations and was excited to go a bit overboard on pumpkins, candles, and burlap!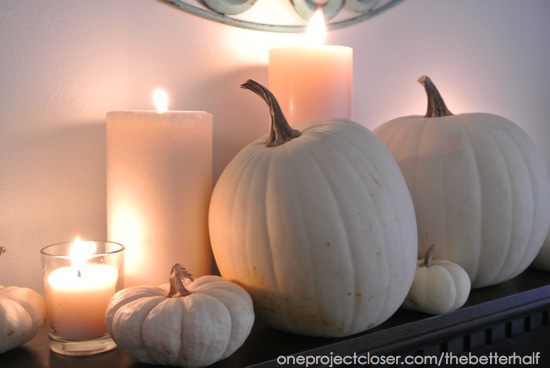 I also made burlap bunting and burlap runners for the tables. Super simple but very pretty.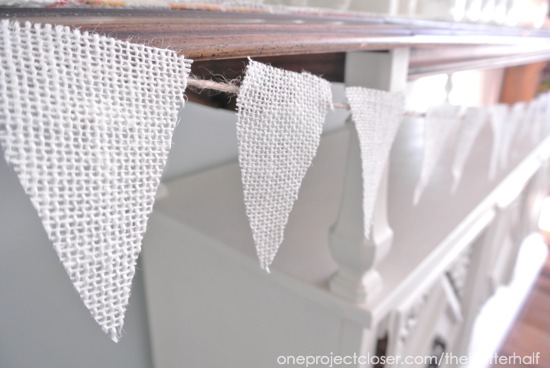 For the centerpieces on the table, I painted ball jars in Annie Sloan Chalk Paint Old White and my friends Amy, the green thumb of the group and floral artist, created beautiful arrangements with fall flowers.
For the drink table, in addition to pumpkins and candles, I added white roses and a pretty bird. The bird I bought unfinished from Michael's, painted it in ASCP Old White, covered it in Chalkboard Paint from DecoArt, and added a little ribbon.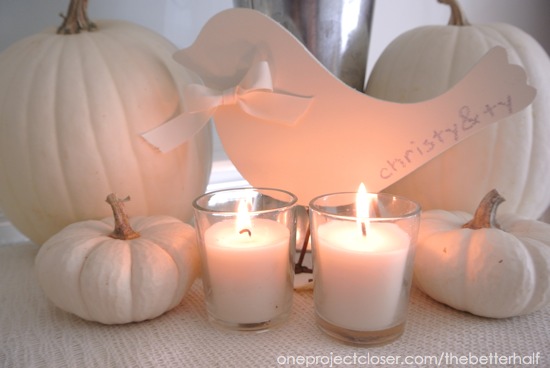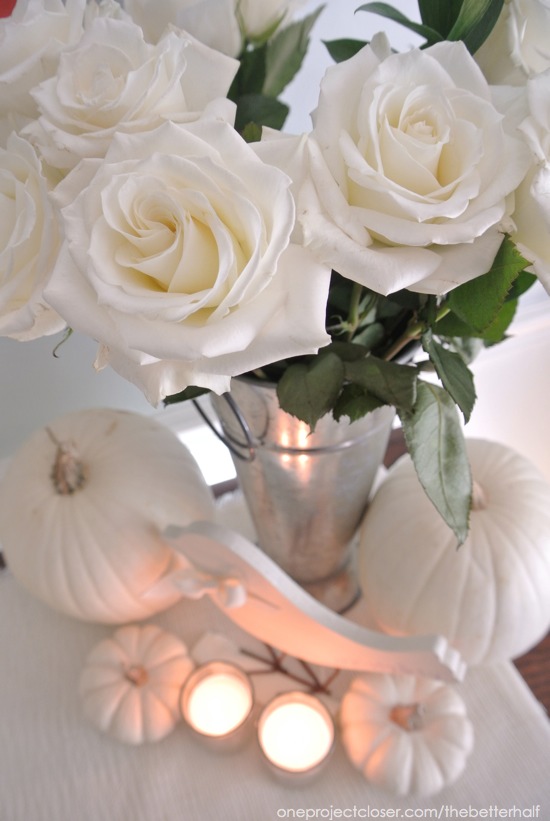 Gwen, my super organized and sweet friend, was in charge of party games and favors. Christy loves coffee, so in fitting with the theme, Gwen bought these adorable favors!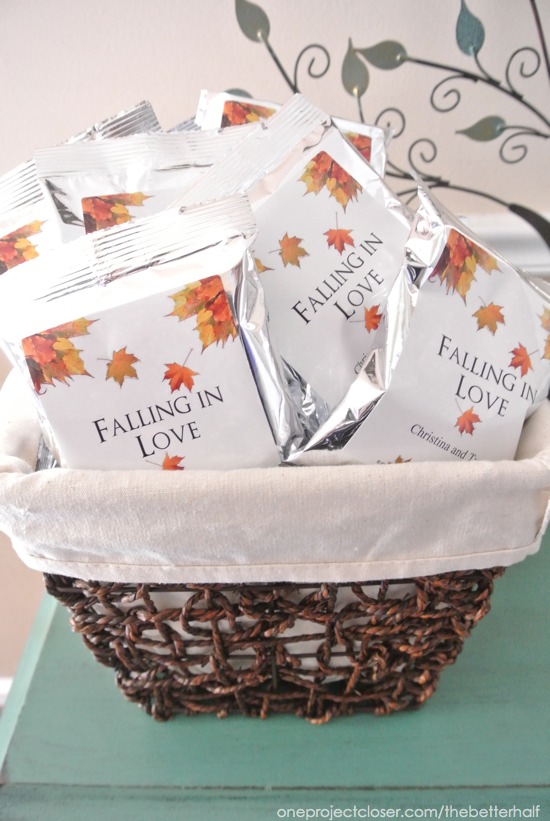 Fall Party Food
My friend, Leila is the chef of the group! She cooks like nobodies business and always cooks to feed an army. She certainly did not disappoint!
Three different sandwiches: ham, brie and apple sandwiches, turkey fig tea sandwiches with cranberry chutney, and salmon and cucumber sandwiches.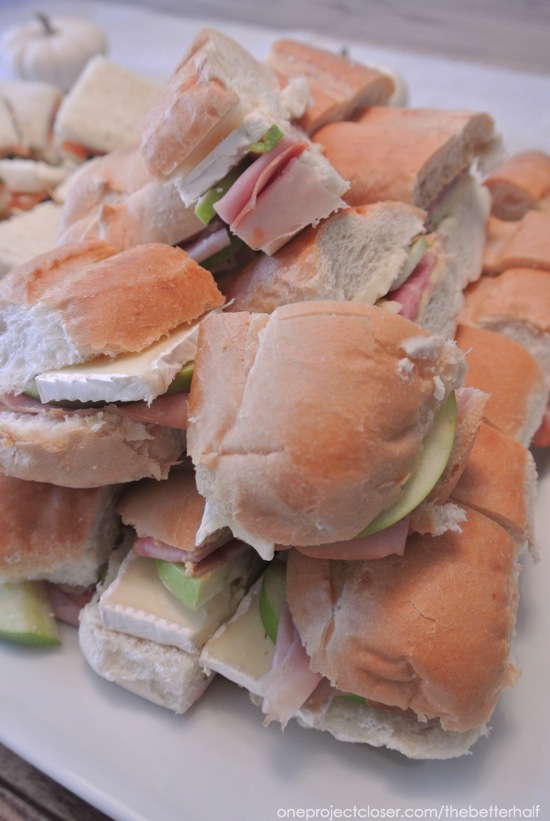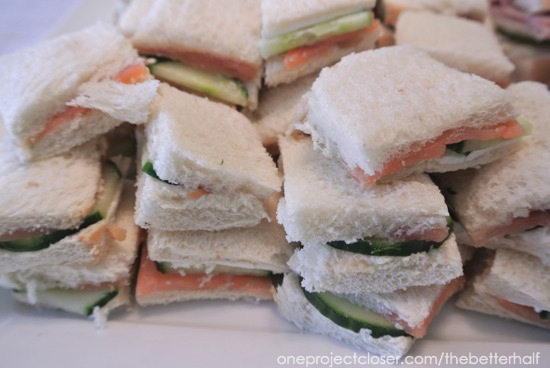 Cheese!!! Need I say more?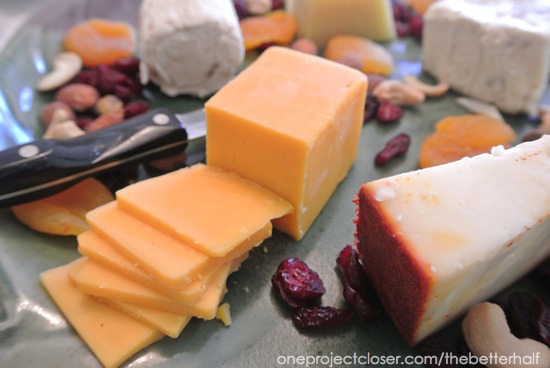 Leila fought this super cute idea on Pinterest (sorry, I wish I had the source) – individual veggie cups with fall colors!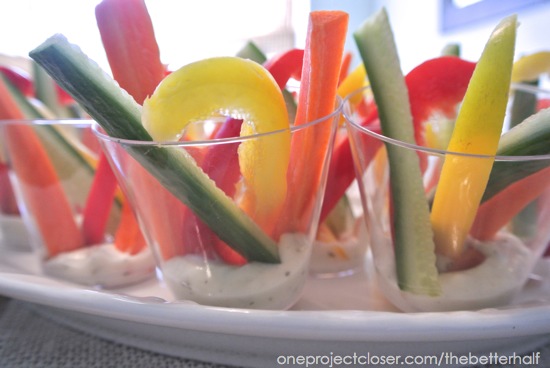 Leila brought tons of cookies, an apple tart, and I make my Pumpkin Cinnamon Chip cupcakes.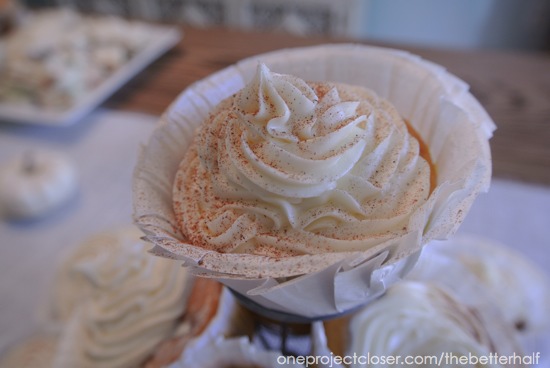 Here's the food table all together – pretty impressive, I think! 🙂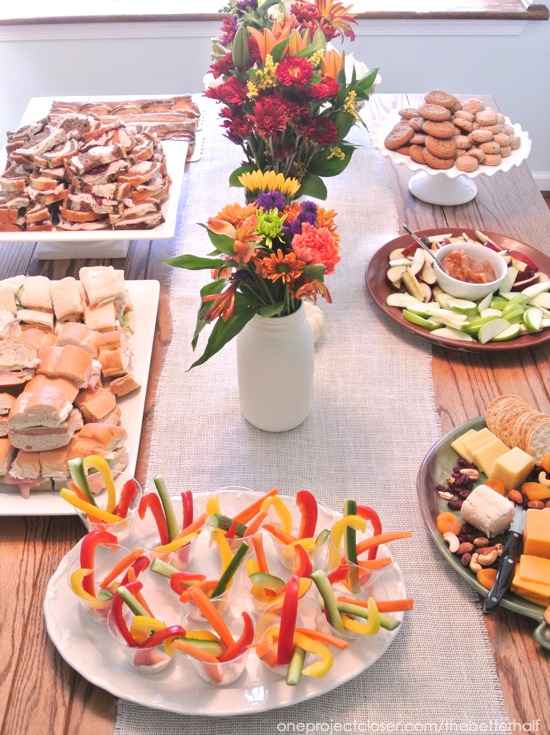 Fall Drinks and Ball Jars
Maybe I have a Ball Jar addiction, but it turned out super cute!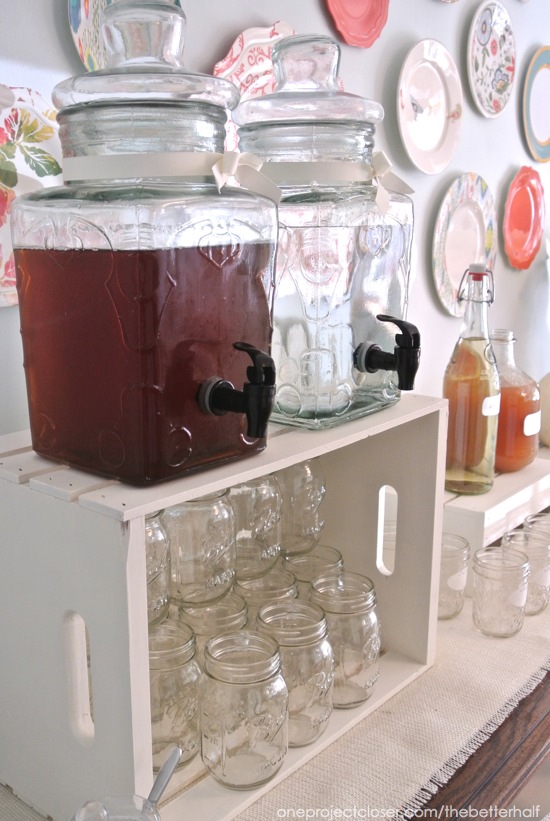 My sister passed along a recipe she found online for apple pie moonshine. Super yummy served warm. My special twist – I re-used the Martinelli's apple juice jar to give it a vintage look.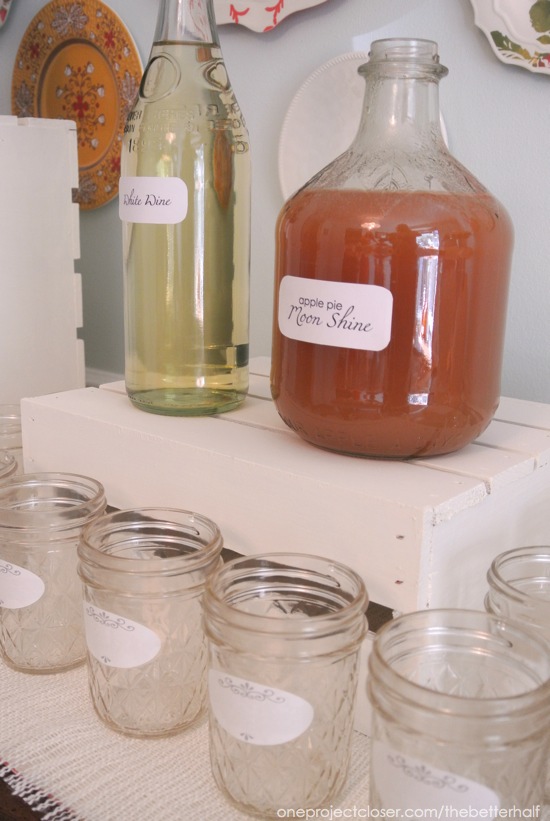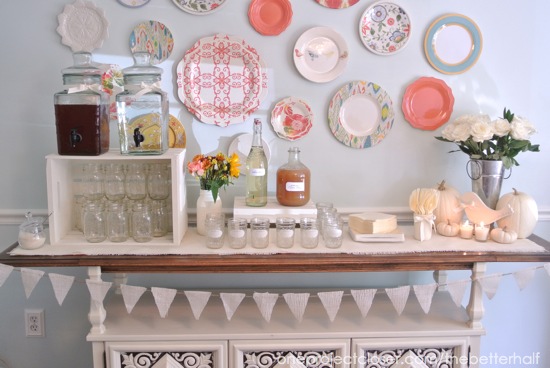 Congratulations, Christy!
All this was for a wonderful friend, Christy who is a wise, gentle woman who loves Jesus and chose a man to have a lifetime of friendship and love! I wish you both all the best!!!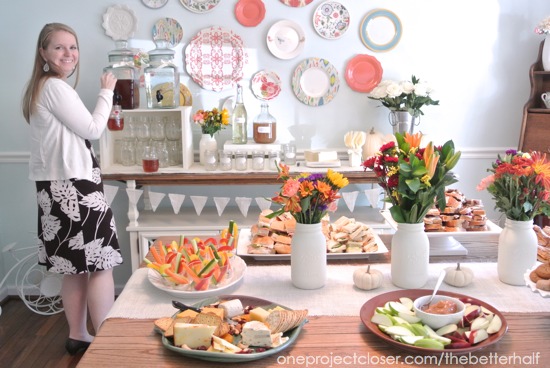 What do you think? What great fall bridal shower ideas do you have to share?
As Always, thanks for reading,