Progress in Fred & Kim's basement is moving along. If you keep up with OPC on Facebook, you've probably seen the pictures of Jim and Rich from Diamond Tile. They are here and working on getting the floor ready for the big, 20″ x 20″ tile. Jim and Rich are about half way through flattening and installing Schluter Ditra throughout the basement, and it's looking really good! Unfortunately, the tile delivery has been delayed so that's a kink in the plan.
If you're just joining us on this Pro-Follow, check out the progress so far:
The basement is really coming together, and I thought you'd appreciate a quick recap of some of the work that has taken place (that didn't make it into a Pro-Follow). I always like seeing before & after pictures, and I'm sure you do too.
Fred had already framed most of the basement a few years ago. A small crew of framers completed the odds-n-ends including framing a few bulkheads, poles, the stairs and making sure there were nailers for drywall in every corner. The guys also addressed some uneven joists. Basically, Fred let them do all the tedious, time-consuming framing.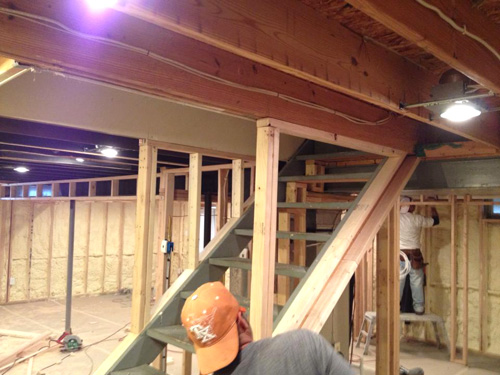 After the drywall was hung, the basement really started looking like a finished space.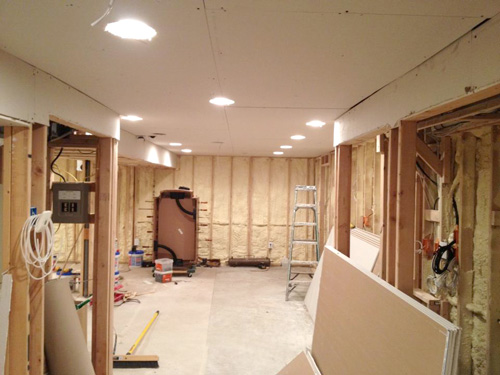 On the left is a large closet for storage and where all the audio-visual components will be stored. Fred was able to run all the necessary wires before the walls were closed up. On the right is the HVAC and water heater closet.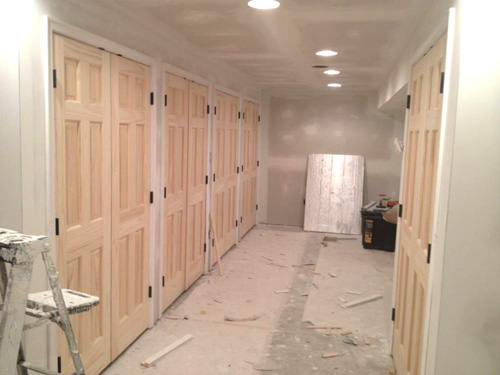 Here's how the basement looked after priming and the first coat of paint went on. The main color is a neutral gray, and the accent color is called Galena Gold. It should nicely compliment the tile Fred and Kim selected.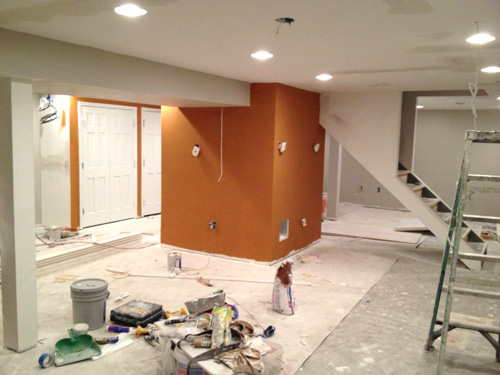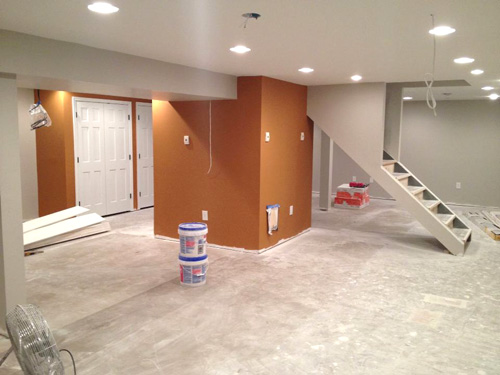 There's still a bunch of touch-up and minor drywall repairs. Even so, paint goes a long way for making the basement look closer to finished.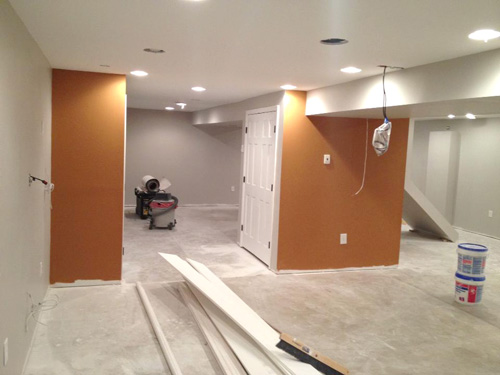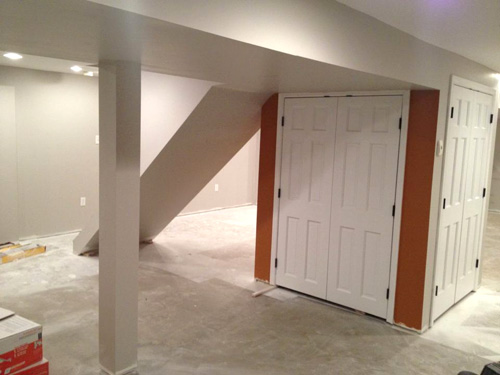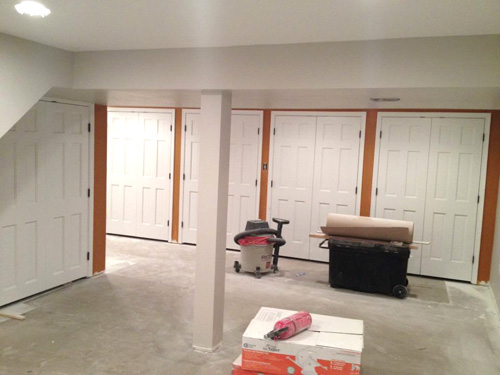 Jim and Rich are tackling the nearly 1000 sq. ft. basement in halves. Here's how the main area looks after they evened the floor and installed Ditra.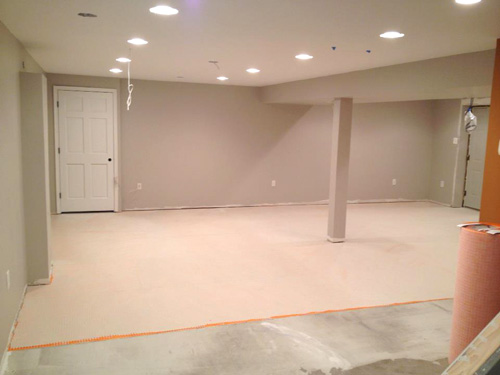 Look for a full Pro-Follow on installing tile over radiant heat in the days ahead.